User Weekly: Tuesday, 7 September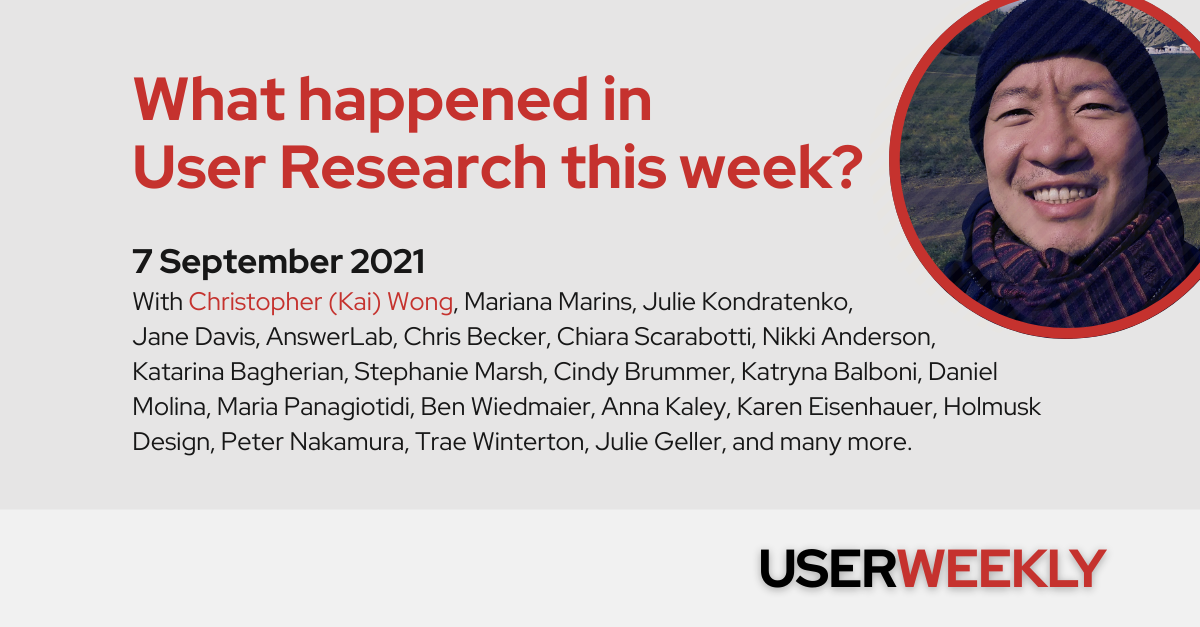 USERWEEKLY is your weekly email to understand what is happening in user research. It's the best way to keep up on trends, methodologies and insights across the industry. It is written by me, Jan Ahrend. Each week I go through content from mainstream media to small blogs to capture the pulse of our community and answer a simple question: What mattered in User Research this week?
Spotlight > Articles > Video > Audio > Tools
😌 Humans of User Research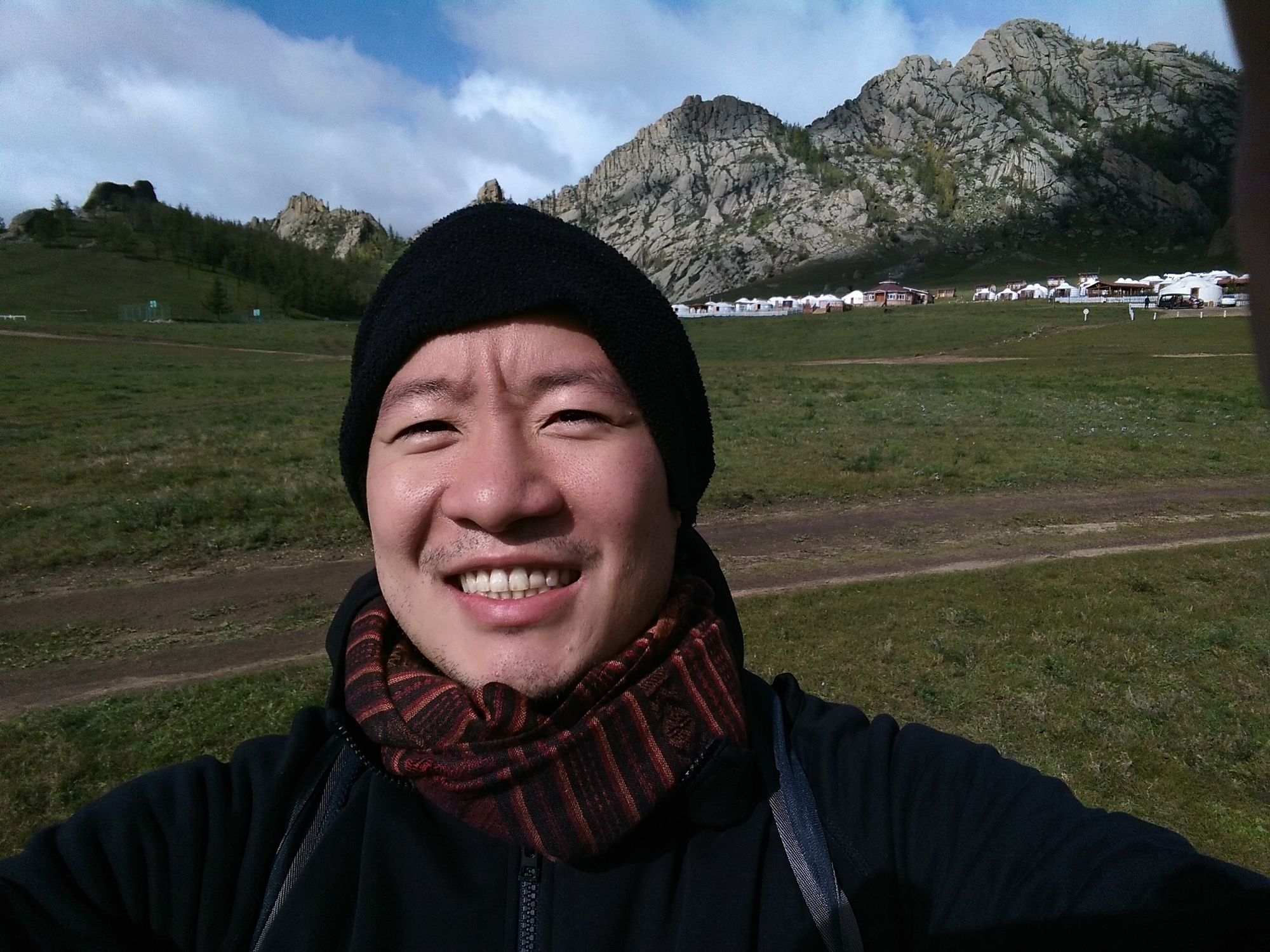 Christopher (Kai) Wong
Tell us a little about yourself.
I'm a UX Specialist, Design Writer, and Data Visualization Advocate. I started in Healthcare UX, but have since transitioned into doing UXR and Design for Federal IT organizations. I write about UXR and Design weekly for the UX Collective publication on Medium, and also write about the intersection of Data and Design on Substack.
What career advice would you give to your younger self?
One piece of advice I would give to my younger self would be to learn the basics of analytics data, like KPIs and metrics. User research sometimes has a 'last-mile' problem, where it's unclear how much research findings and design decisions can impact the business.  It's important to remember that UX can still be somewhat new, especially with low UX Maturity organizations. The ability to translate your findings into something more familiar, like analytics, can help your stakeholders understand what you're saying.
What was the funniest experience you had in a user study?
I've caused some of my participants to laugh by accident. I always use synonyms when my mind blanks on the word I'm looking for, but this led to an awkward exchange with a surgeon when I accidentally used the word "burn" instead of "cauterize". He laughed a bit before telling me that they're trying to help people, not hurt them.
How can people learn more about you and your work?
I write weekly on Medium on UXR, UX Design, and Data Visualization. I also run a Substack dedicated to writing about these subjects and improving my Data Visualization skills.
Thank you, Kai!
Enter your email to receive the latest updates in your inbox.
---
Spotlight > Articles > Video > Audio > Tools
🧐 Thought Pieces
"You are not your users": UX mantra or a lie?
A look at human psychology and why the famous "You are not your users" matra is indeed right and important - backed up by experiments and real life examples. (Bootcamp 8/31)
Rethinking User Personas
User Personas need to evolve. What's wrong with personas: Surface at best, stereotypical at worst. Proposing a new framework for user personas. (UX Booth 8/31)
How inclusive is your research?
More than half of the population are minorities. How to turn this into an opportunity for inclusive research. (Research World 9/6)
🙌  Driving Impact
Making research insights actionable with a RACI matrix
A way to assign clear responsibilities and to better act on research conclusions with a simple chart. A RACI chart is a representation of the responsibilities of stakeholders involved in a project, so that it's clear to everyone what's their remit and scope within the project. (Bootcamp 9/1)
The building blocks of libraries and repositories in user research
"A library is a repository, but a repository is not always a library." Differences, their usefulness and when to use which. (Medium 9/1)
User Research x Account Management: Tips for Successful Cross-Team Collaboration
Through their work with customers, account management and service teams have a wealth of knowledge on the user. Working closely with them can help you unlock more of the user's goals, needs, and pain points. (dscout 9/2)
Researching the right thing versus researching the thing right
Feasibility vs. impact. What to prioritize and how to ask correctly. Two exercises on how you can find the balance. (Dovetail 9/3)
🎯 Approaches
A UX Research Crash Course for Founders — Customer Discovery Tips from Zoom, Zapier & Dropbox
Who are your customers? What problem does your product solve? Does it even solve the problem your potential future customers may have? Stay focused on the problem and learn how to properly discover your customers and retain them long-term. (First Round Review 9/5)
Hardware UX Research: Lessons Learned from UX and Product Leaders
With hardware, you you need to get a lot right at the first time. With than in mind your user experience research needs to be broad yet effective and narrow. Every situation needs to be considered. Accessibility is key. (Answerlab 8/31)
A list of human-computer interactions
A review of the opportunities with humans, computers, and software. Broken down by types of interactions and the optimal ways to address them. (UX Collective 9/1)
🔬 Methods
How to Start Doing More Discovery Research in 3 Steps
You're probably not doing enough discovery research. Maria Rosala of NN/g has some great advice on how to fix that. (User Interviews 8/31)
Standardized usability questionnaires: Post-task measures (UX Collective 9/1)
Four ways to draw clear and valuable insights from your A/B tests
(Widerfunnel 9/3)
📚 Case Studies
Motivating Mindfulness: Headspace's Cross-Functional Commitment to Delighting New Members
As new users turned to Headspace for mental wellness, Headspace turned to dscout to pinpoint their key motivations. (dscout 9/1)
Structuring Intranet Discovery & Design Research
Commonwealth Care Alliance began its intranet redesign with discovery research that continued into detailed design and development. Involving employees early generated excitement and contributed to the new intranet's success. (NN/g 9/5)
Enter your email to receive the latest updates in your inbox.
---
Spotlight > Articles > Video > Audio > Tools
🎥 Video of the Week
3+1 Counterintuitive Principles of User Research
In this month's Design Sprint Network community meetup, Peter Nakamura shares what's at the core of great user research. Hint: it's not the persons document collecting dust in the corner of your market research folder from 3 years ago. (YouTube 8/31)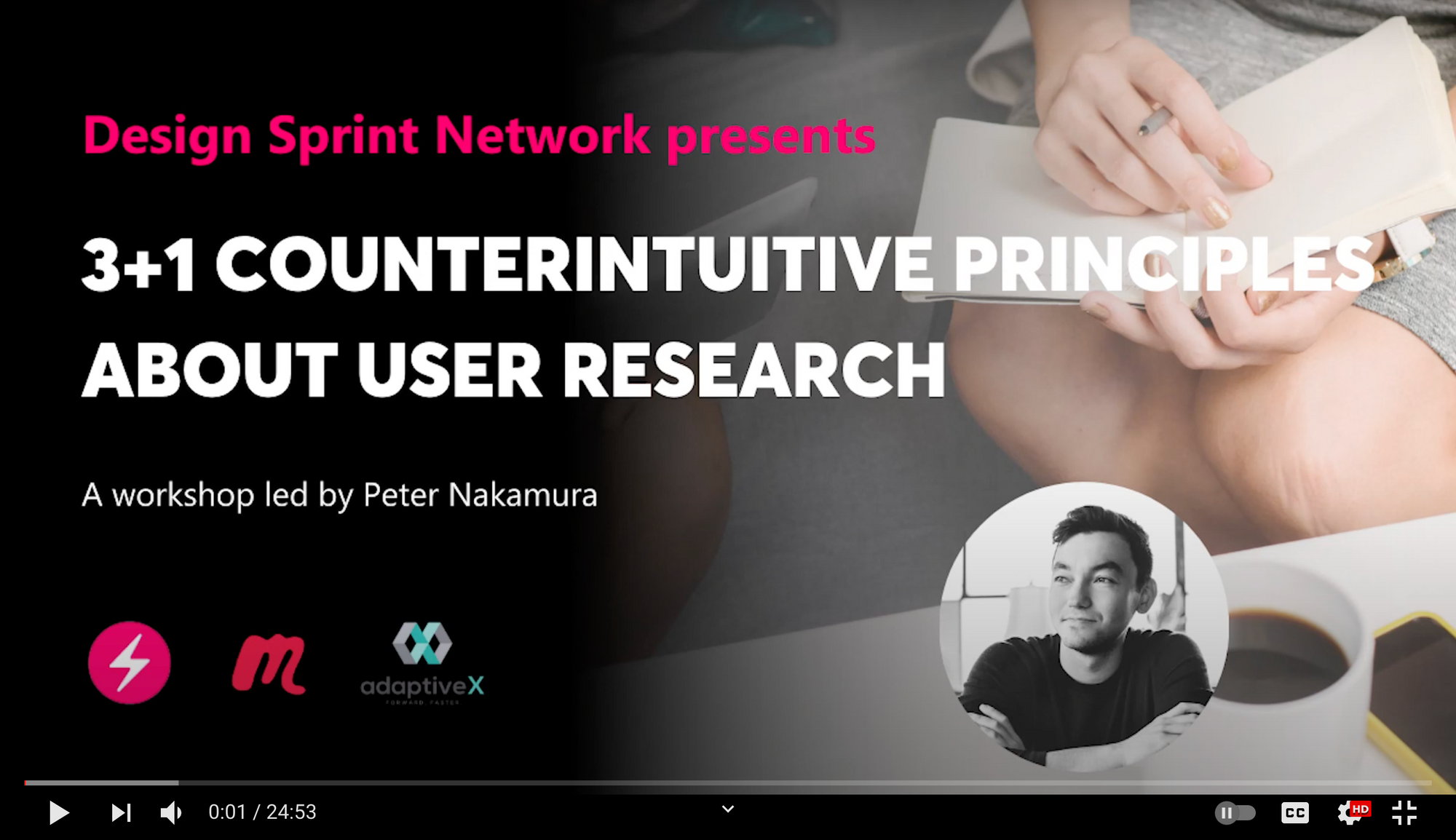 ---
Spotlight > Articles > Video > Audio > Tools
🔉 Audio of the Week
UX Chats talks with Trae Winterton about how to pick effective research methods even when short on time or budget. (Spotify 9/1)

That's all for this week,
Jan
User Weekly Newsletter
Join the newsletter to receive the latest updates in your inbox.