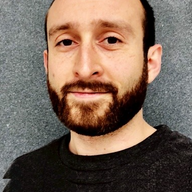 User Research is challenging.
User Research news doesn't have to be.
USERWEEKLY is your weekly email to understand what is happening in user research. It's the best way to keep up on trends, methodologies and insights across the industry. Each week I go through hundreds of articles from mainstream media to small blogs to capture the pulse of our community and answer a simple question: What mattered in User Research this week?
User Weekly is written by me, Jan Ahrend.
Leave your email below to get the weekly update delivered fresh to your inbox.
Evolutions as a UXR. Five UXR predictions for 2022. Aiming for diverse biases in UXR. Participatory design with vulnerable communities.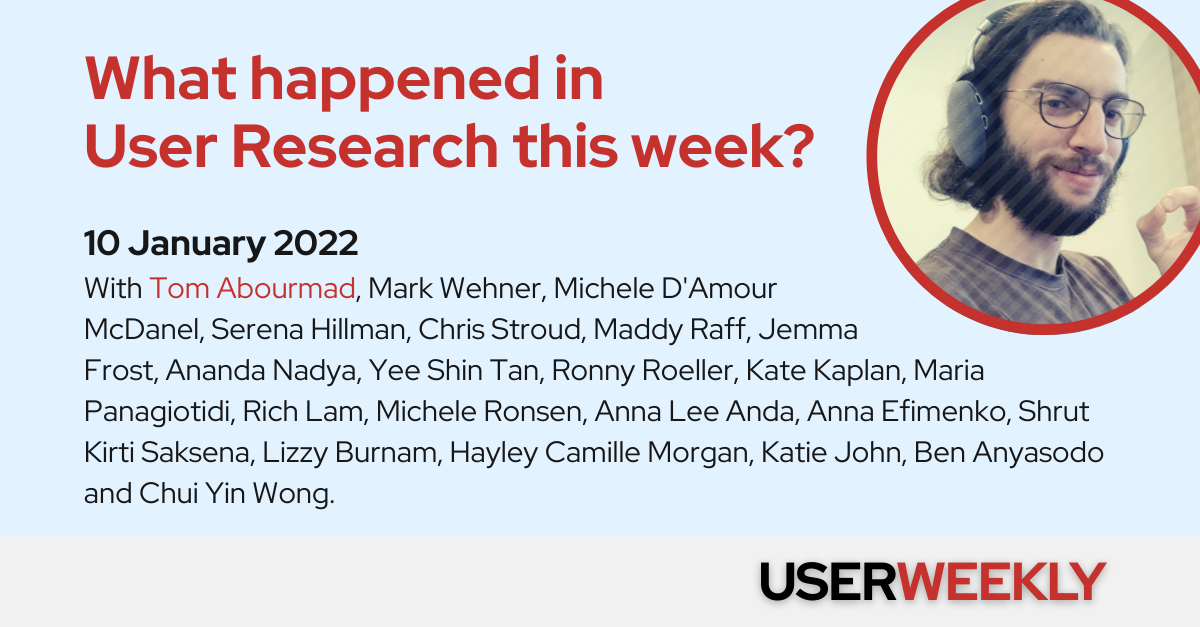 A Year To Remember: 2021 was a year for the books in terms of product development launches that resulted in terrifyingly bad human factors and UX performance decision-making.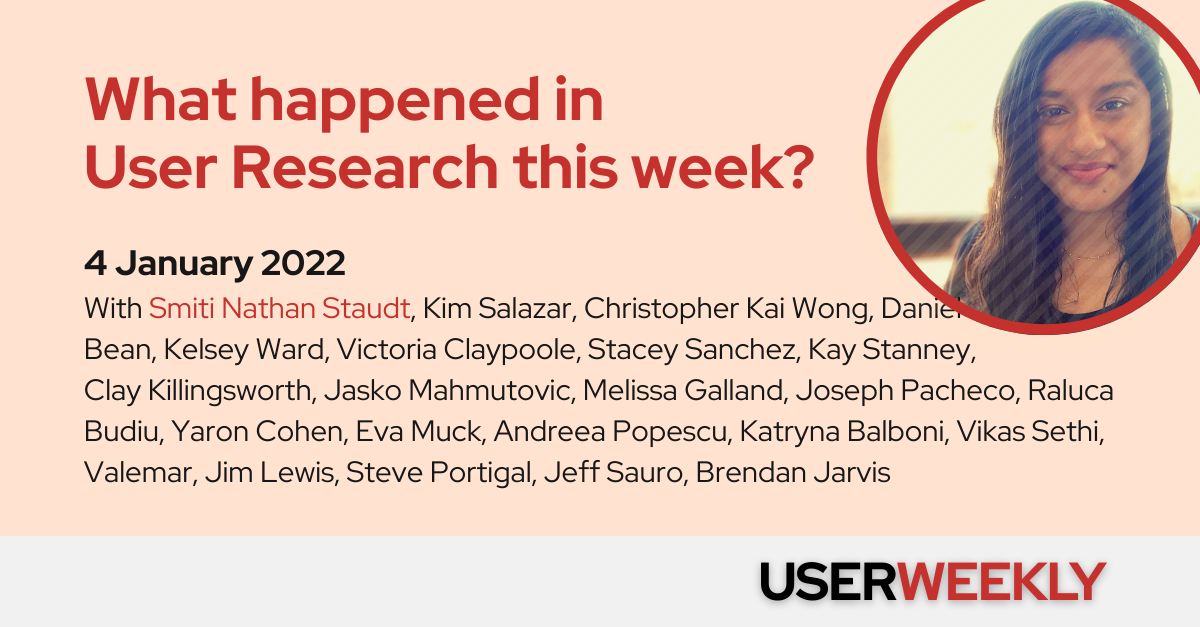 Impact is about more than ROI. Learn how to define impact, measure research outcomes, and keep a record of your success.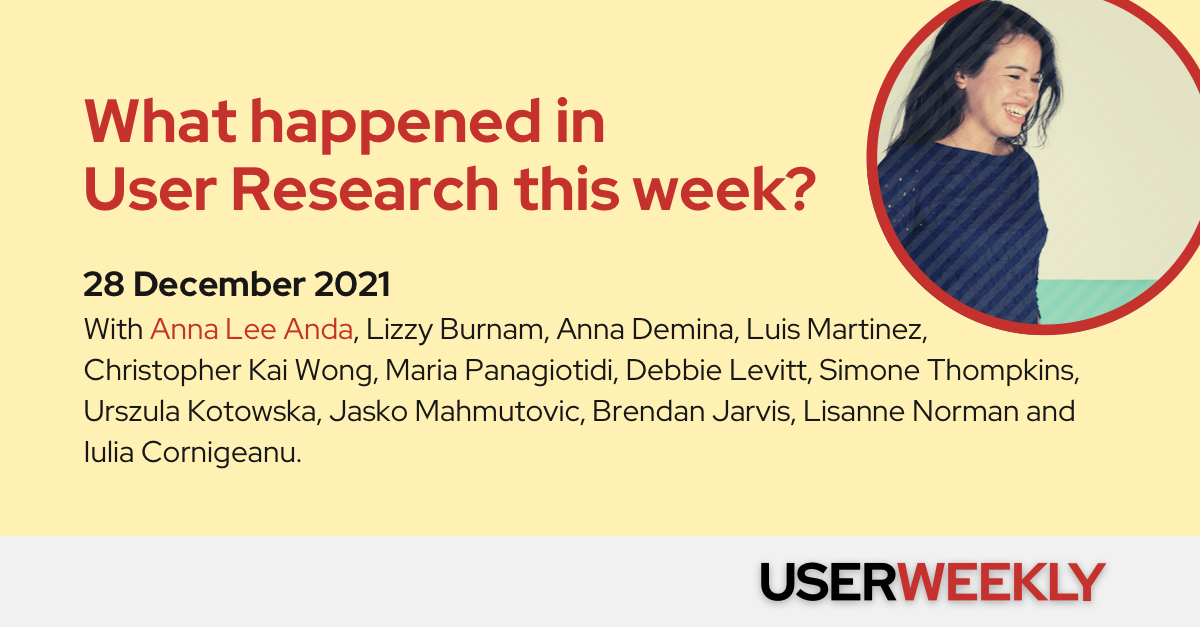 User Weekly Newsletter
Join the newsletter to receive the latest updates in your inbox.