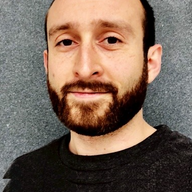 User Research is challenging.
User Research news doesn't have to be.
USERWEEKLY is your weekly email to understand what is happening in user research. It's the best way to keep up on trends, methods and insights across the industry. Each week I capture the pulse of our community and answer a simple question: What mattered in User Research this week?
User Weekly is written by me, Jan Ahrend.
Leave your email below to get the weekly update delivered to your inbox.
👚
The
UserWeekly store
with UX-themed merch launched on May 18.
Celebrate the launch with us and get 10% off with discount code
MAY10.
This week in UX Research: Talking taboo: user research in sex tech | A framework for research democratization | Lessons from PM & UXR collaboration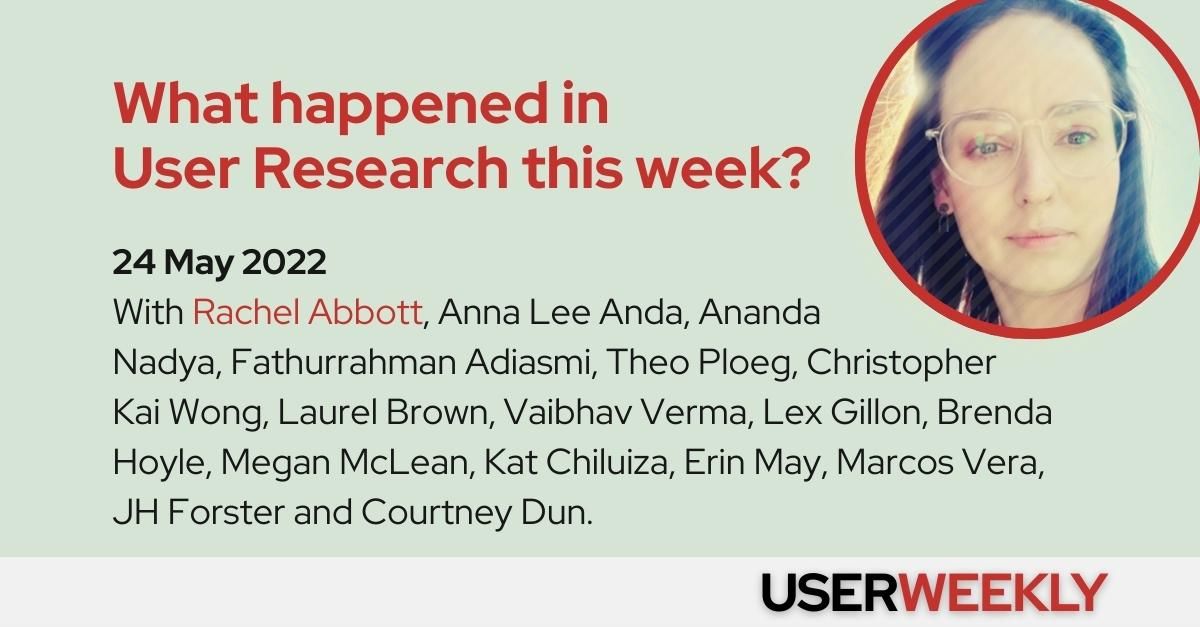 Leveraging user research to decide between job offers | What I learnt as the first user researcher at a governmental department | A UXer's guide to neurodiversityf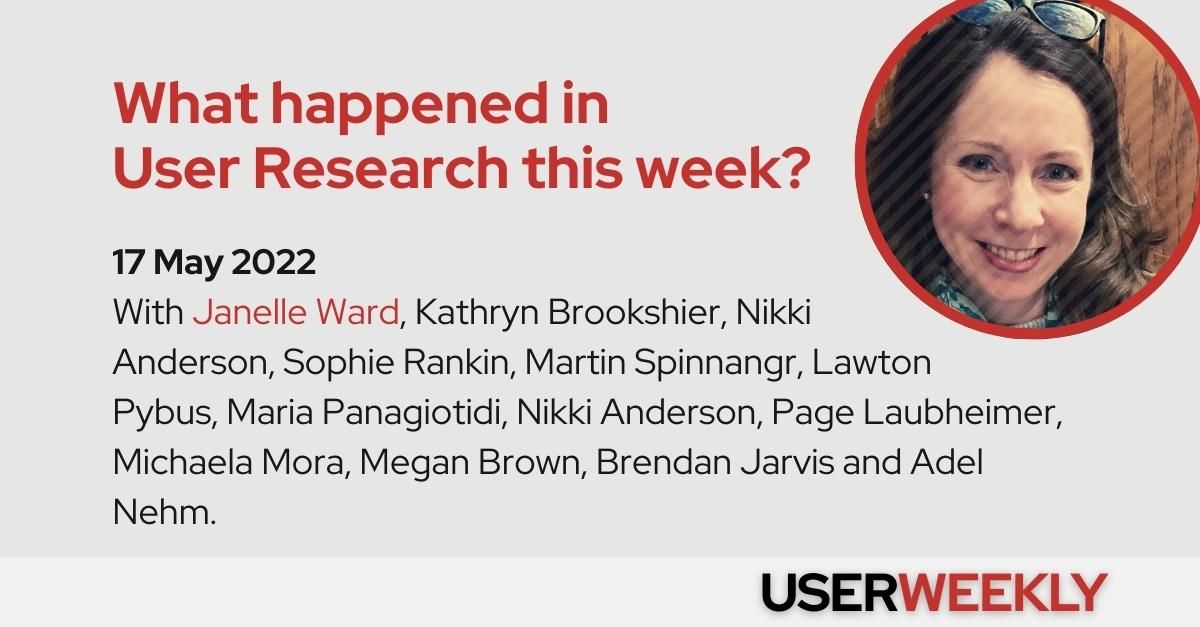 Should you conduct usability tests with employees? | How to make your research projects more valid | Understanding user behaviors across surfaces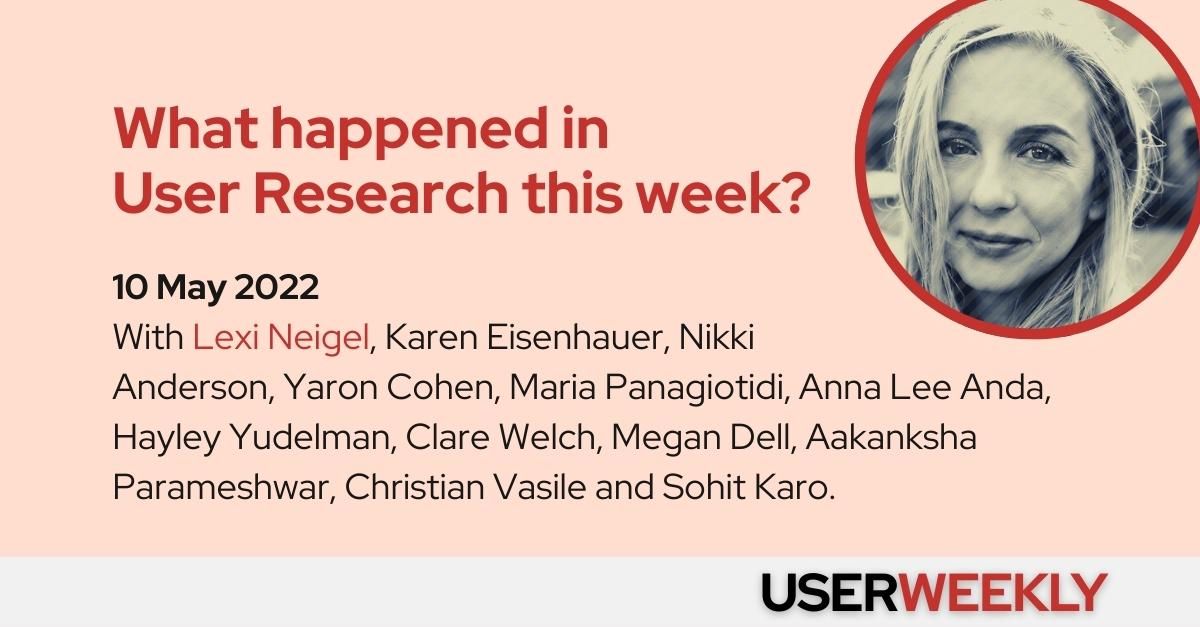 User Weekly Newsletter
Join the newsletter to receive the latest updates in your inbox.