UXR Spotlight: Abigail Plumb-Larrick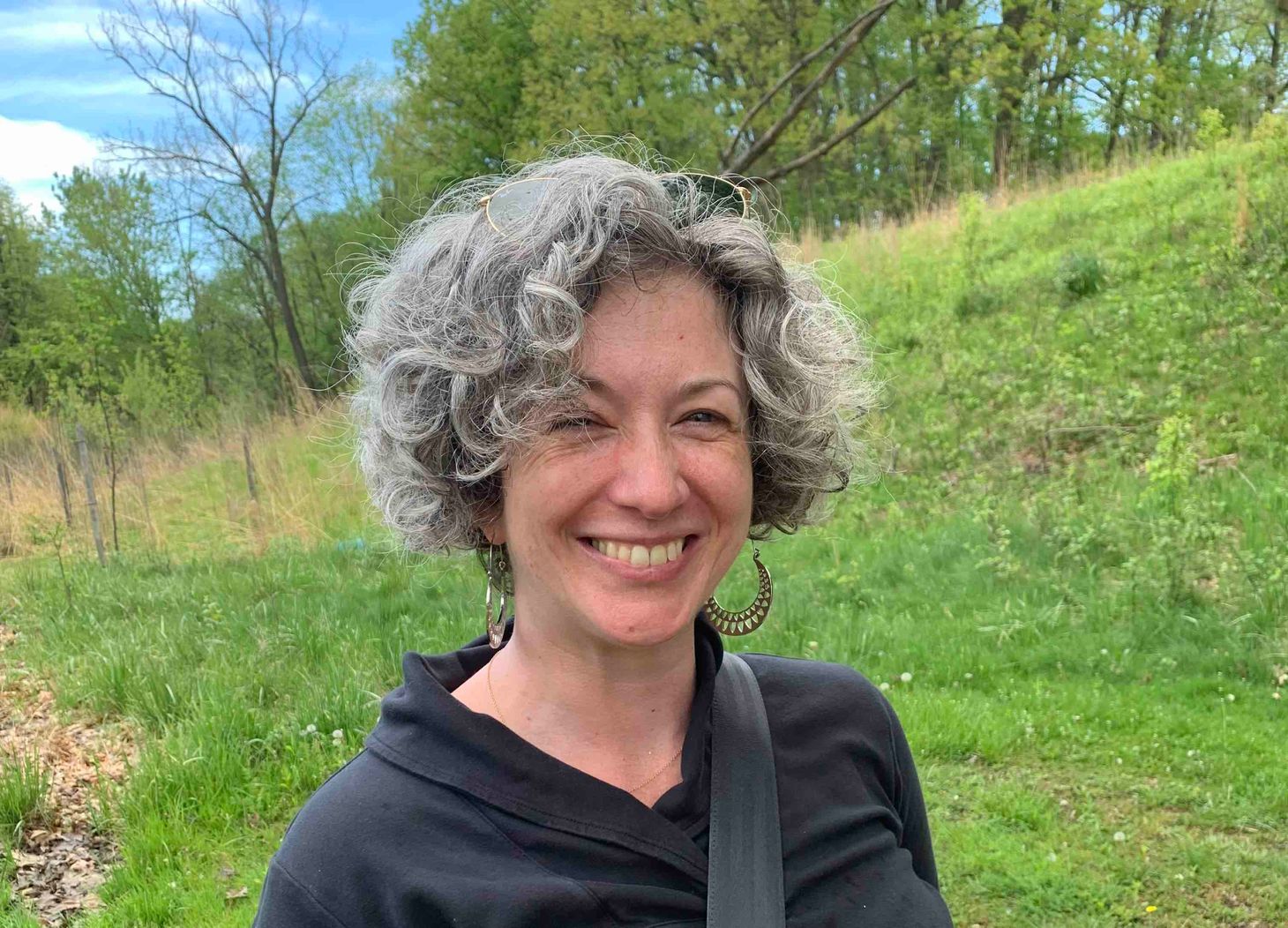 This spotlight was part of USERWEEKLY - a weekly email to understand what is happening in user research. It's the best way to keep up on trends, methodologies, insights across the industry, and meet new researchers. Each week, the newsletter captures the pulse of our community and answers a simple question: What mattered in User Research this week?
Hey Abigail Plumb-Larrick, tell us a little about yourself.
I'm Abigail Plumb-Larrick and am currently a freelance User Researcher in Cleveland, OH. I've worked across a number of different subject domains – finance and accounting, manufacturing, supply chain – and love to find the human needs at the heart of a use case or user story. Unfortunately I was caught up in the recent flood of software layoffs, but I'm working on a few interesting projects while I figure out my next longer-term step.
What was your career journey like?
Like a lot of more senior design research people, I've taken a curvy mountain road through a few different product-related roles. I've been a UX designer and researcher, a product manager, and once I was Product Marketing Engineer V (a wild title for an English major). I've always been someone people want to tell things to – I'm interested in their stories, and I have no poker face. It turns out to be a good quality to have in user research.
What can be challenging in UX Research and what advice do you have for us?
B2B participant recruiting can be frustrating, because it feels like you're at the mercy of other people or institutions (and often you are). If there's an account manager or customer success manager who's in between you and access to your users, get to know and form a relationship with that person. Ask them questions and get to know what they do, so you can figure out a way to get both of your needs met. That might include looping them in early and often, or having them along for the ride, or it might include giving them some reading material about user research. That person also probably has a lot of knowledge that will be useful for you, so including them in your stakeholder or background research can pay significant dividends.
How did you end up conducting contextual observations on an oil derrick?
A few years ago I was pulled into a one-off assignment: demonstrate for a customer our commitment to user-centered design. Although it was possibly intended to be theater, it was a great opportunity, because our software was being used on an oil derrick – one of the big superstructures used to drill for oil. This was located in a huge open field, in Texas. We had to wear flame-retardant jumpsuits, and I had to back my rented truck into parking just in case we had to drive away quickly. It was entirely unlike anywhere I'd ever been – surrounded by safety glass, with an unobstructed sun all day long. We came back with a lot of actionable insights, because of the long daylight hours, the PPE (personal protective equipment), and the screens and controls – and also a really good story.
Where can people reach out to you?
Contact me on LinkedIn!
Thank you, Abigail!
Subscribe to stay up to date on User Research news and trends.
---