Using AI to assist in Research Planning. (UserWeekly02)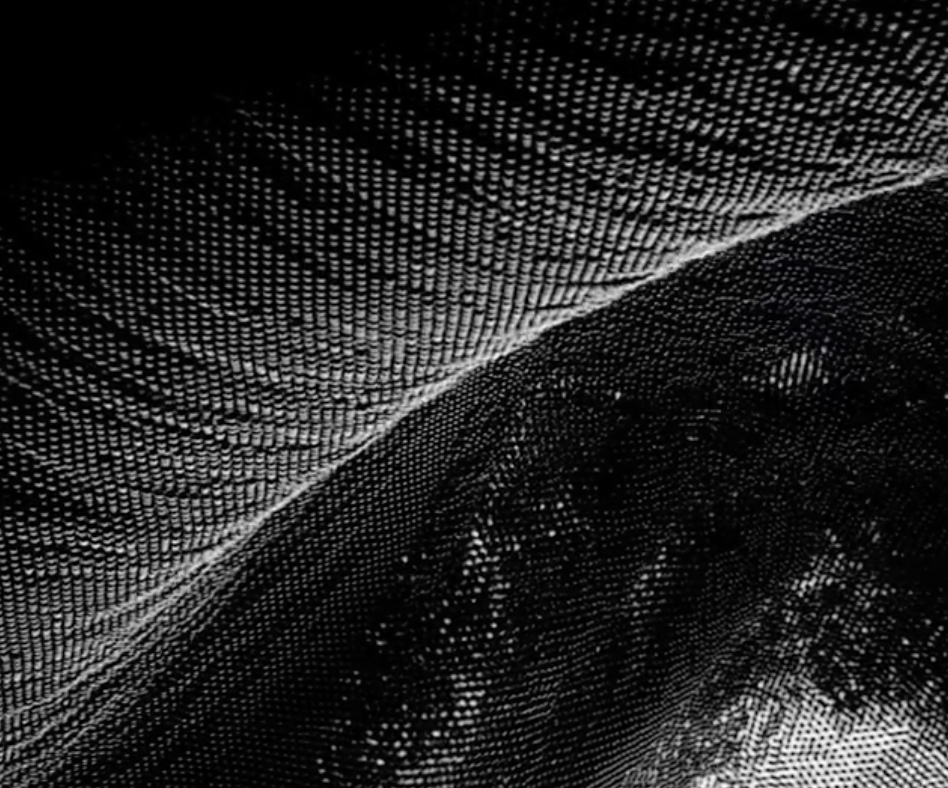 USERWEEKLY is your weekly email to understanding what is happening in user research. It's the best way to keep up on trends, methodologies and insights across the industry. Each week I go through 1k+ articles from mainstream media to small blogs to capture the pulse of our community and answer a simple question: What mattered in User Research this week? Subscribe.
GitHub launched Copilot this week. Copilot is an AI-based programming assistant that provides suggestions for whole lines of code and entire functions. It is trained on billions of lines of public code.
AI applications are advancing from becoming our best friend to more applied fields of knowledge work. Writing code is complex and is based on a lot of context. This makes me wonder, if AI can assist in writing complex code, can it also assist in writing a research plan?
Thinking about my own needs in creating research plans (I know I'm not the user but but..), here is a journey an AI-powered Research Plan Copilot could help me with:
As a User Researcher,
I want assistance in finding research questions, success metrics, success targets, interview and survey questions and their responses
so that I can save time creating research plans and I use research instruments that are consistent across development stages and other projects, as well as established and I can trust to follow best practices (i.e. free of bias, inclusive, etc.).
That was a mouthful. I sure am not the first person to have had this idea but wonder why there's not already such a solution available (or is there? Let me know!). What works in AI-for-research-planning's favor is that research by definition should be reproducible, transparent and accessible. That means research plans should be, to a degree, predictable and can be assisted with suggestions based on past plans. An AI may use previous research plans from me, my team or trusted external sources to predict future plans. This is also where the crux may lie. To train the models it will require a large set of research plans to learn from. I sometimes struggle to find even my own research plans from last year.
But back to real Research in the Today. Here are the community contributions that caught my attention this week.
---
Articles > Video > Audio > Tweet > Picture > Upcoming > Tools
Articles.
Help! I don't know what you are talking about…
Steven Clarke has been a UXR at Microsoft since 1999 and shares his experience on how to effectively deal with topics during study sessions he is unfamiliar with 💎 Make the interviewee be the focus of the interview. Ask questions about the topic from their own perspective. Ask questions about the relationship between the interviewee and the topic. Talk about the topic in specific detail. Ask them to tell a story. Ask them to fill in details. Challenges of having other colleagues in the call can be overcome by making it about the story. (UXR at Microsoft)
The Role of UX: 2020 Benchmark Study
UXmatters and the UX research consultancy User Fountain conducted a survey on UX professionals (not just Research) 💎 45% of UX teams adopted new tools and 48% new methods as a result of working from home. When companies worked with agencies, they did primarily for UX Research (33%), visual interface design (33%) and usability testing (30%). The UX methods that most respondents want to employ more often in 2021 are qualitative and quantitative research methods. More than half of respondents plan to use the following methods more: usability testing and user interviews (64%), user observation (58%); and remote, moderated testing (52%). (UXmatters)
How stakeholders should fit into user testing sessions
Kai Wong explains how having stakeholders just observe can be more effective than notetaking 💎 Stakeholders don't have the training to note all relevant information. Using notes from non-researchers may lead to errors and they don't necessarily know what to expect from the user research sessions. Kai instead suggests organizing watch parties. (UX Collective)
Debunking seven common reasons for not needing UX research
I wanted to put this article to the Refreshers section but Ian Batterbee did a beautiful job debunking the 7 most common reasons for not needing user research with nice quotes on how to respond that I just had to bookmark. Sound familiar? 💎 "We do not have the time and money to conduct any research | But we already have the market research | I am a user, so, therefore, I know what the user wants and needs | We already understand the user because we've put ourselves in their shoes | Our solution is going to work, and we're going to build it | We've been doing it without research for years, and our process works every time | The numbers from our analytics tell us everything we need to know. (UX Collective)
How to keep participants engaged in unmoderated usability tests
Nam Pham shares best practices on how to keep participants engaged in unmoderated lab studies. 💎 Screen for behavioral and psychographic data in the screener. Don't skip the warm-up and context-setting questions. Create creative and thoughtful prompts. Include thoughtful wayfinding and reciprocal feedback. (UX Collective)
Methods.
Driving Impact.
Approaches.
Refreshers.
Enter your email to receive the latest updates in your inbox.
---
Articles > Video > Audio > Tweet > Picture > Upcoming > Tools
Video of the Week.
Kevin Liang shares the Research Death Spiral at the LA UX Meetup - how tactical research will not spark innovation.
I first heard of Kevin from my mentees who mention his YouTube channel. Kevin runs Zero to UX, a guide for aspiring UX Researchers to break into the industry. Many of us stumbled into User Research by chance. Kevin helps the next generation of Researchers stumble into UXR by offering lots of free resources on YouTube and his website that make UXR more accessible and approachable. Thank you, Kevin!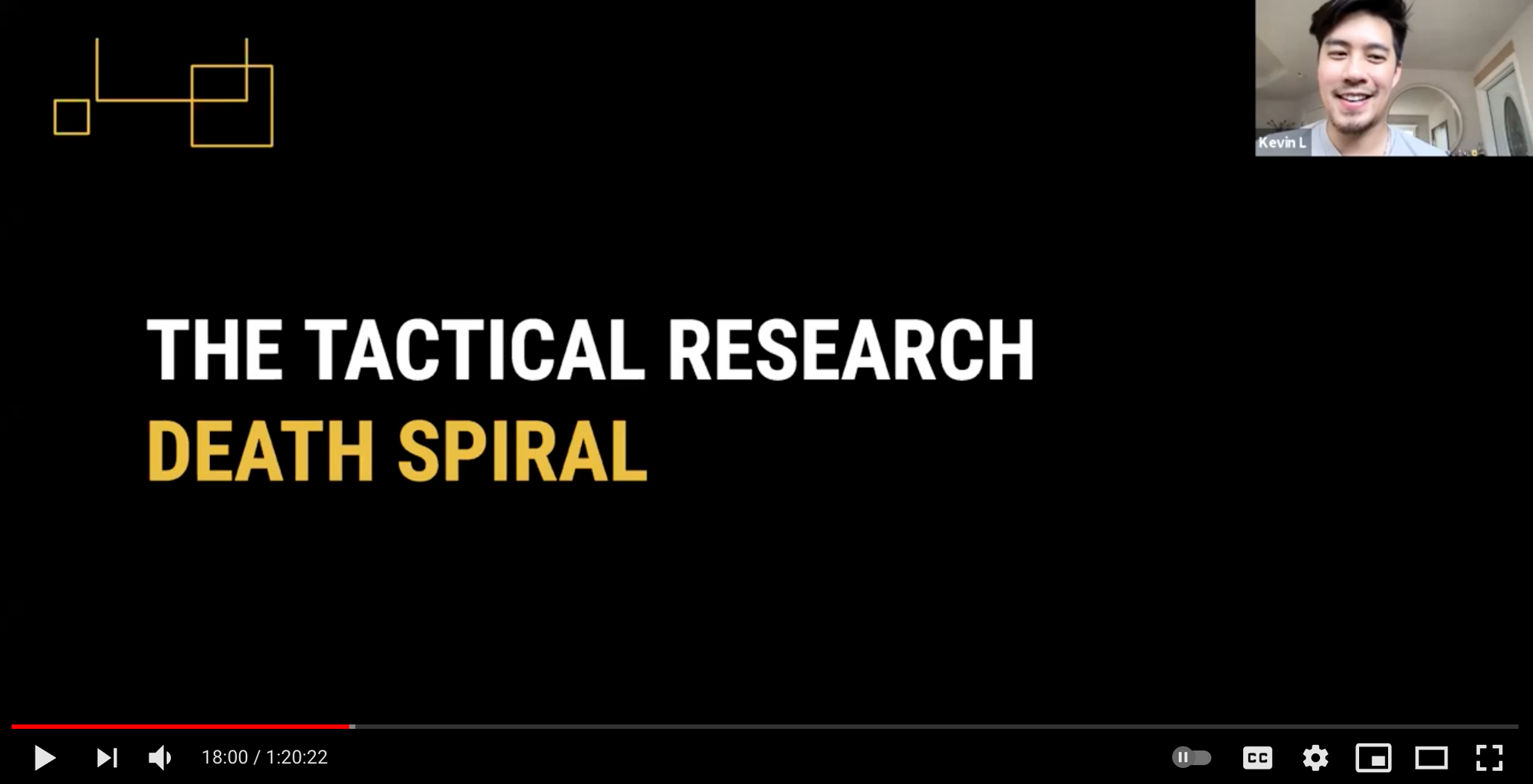 ---
Articles > Video > Audio > Tweet > Picture > Upcoming > Tools
Audio of the Week.
awkward silences is a beautiful podcast on user research. In Episode 70, the hosts Erin H. May and John-Henry Forster spoke with Babz Jewell of Variant about Radical Listening and how to effectively practice empathy in UX Research. Babz is also sharing how she uses note-taking skills she learned with Russian diplomats. Strong listening recommendation. Spotify | Apple Podcasts | Google Podcasts

Enter your email to receive the latest updates in your inbox.
---
Articles > Video > Audio > Tweet > Picture > Upcoming > Tools
Tweet of the Week.
Thought provoking on several layers.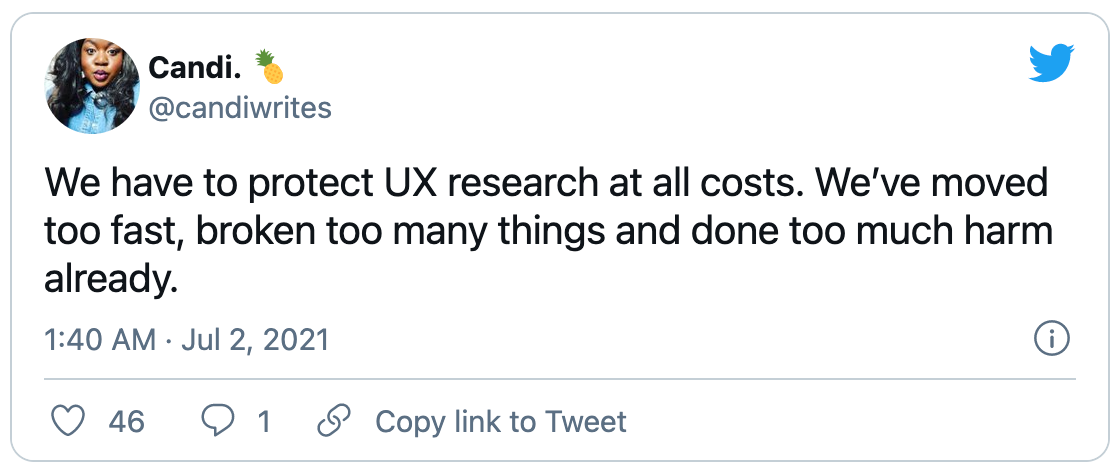 ---
Articles > Video > Audio > Tweet > Picture > Upcoming > Tools
Picture of the Week.
I came across this beautiful gif of an 'artificial organism'. Users are organisms too.. so it fits this week's [AI + User] theme! In the artist's own words (and font): ᴀʀᴛɪғɪᴄɪᴀʟ ᴏʀɢᴀɴɪsᴍs 3. ʜᴏᴡ ᴀɪ ᴄᴏᴜʟᴅ ʟᴏᴏᴋ ʟɪᴋᴇ ᴀɴᴅ ʜᴏᴡ ᴘᴀᴛᴛᴇʀɴs ᴏғ ᴀʙsᴛʀᴀᴄᴛ ʟᴏɢɪᴄ ᴄᴏᴜʟᴅ ᴄʀᴇᴀᴛᴇ ᴛʜᴇ ᴍᴀᴛᴛᴇʀ ᴏғ ʙᴇɪɴɢ? ʟɪᴋᴇ ᴡᴀᴠᴇ ɪɴᴛᴇʀғᴇʀᴇɴᴄᴇ ᴄʀᴇᴀᴛᴇs ᴀ ᴄᴏᴍᴘʟᴇᴛᴇʟʏ ɴᴇᴡ sʜᴀᴘᴇ ᴏғ ᴛʜᴇsᴇ ᴡᴀᴠᴇs, ʀᴇɢᴜʟᴀʀ sᴛʀᴜᴄᴛᴜʀᴇs ɢᴏɪɴɢ ɪɴ ᴘʀᴏxɪᴍɪᴛʏ ᴡɪᴛʜ ᴏɴᴇ ᴀɴᴏᴛʜᴇʀ ɢᴇɴᴇʀᴀᴛᴇ ɪʀʀᴇɢᴜʟᴀʀɪᴛʏ ᴡʜᴇɴ sᴇᴇɴ ᴛʜʀᴏᴜɢʜ. ᴀ ɴᴇᴡ ᴍᴇᴍʙᴇʀ ɪɴ ᴛʜᴇ ғᴀᴍɪʟʏ ᴏғ ᴀʀᴛɪғɪᴄɪᴀʟ ᴏʀɢᴀɴɪsᴍs.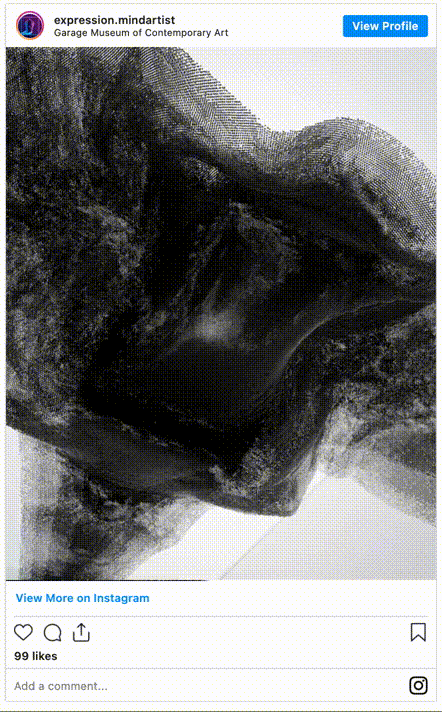 ---
Articles > Video > Audio > Tweet > Picture > Upcoming > Tools
Conversations next Week.
UX Crunch at Home - UX Measurement
📅 Tuesday, 6 July 2021. 1:00 – 4:00 PM CEST
🧠 Nikki Anderson (Zalando). Veronica Naguib (Impact Sense). John Pagonis (Zanshin Labs). George Zhang (Course Hero).
This event will explore the importance of identifying a company's overall goals through KPIs and how to best utilise a variety of different metrics to inform the design decisions and help drive company success. Followed by a panel discussion to discuss the most practical uses of UX metrics. (UserZoom)
Navigating unfomfortable moments on Clubhouse
📅 Thursday, 8 July 2021. 7:00 – 9:00 PM CEST
With 34.5k followers, the UX Research Corner is by far the biggest "Club" on user research on Clubhouse. I'm listening in once in a while and always enjoy the casual and authentic conversations. Each week the Club hosts conversations on different UX Research topics. This week: "Well this is awkward. Navigating uncomfortable moments". A free-flowing conversation about strange or awkward conversations and inappropriate moments during research sessions and how they were handled. Reply to my email if you need an invite to Clubhouse! (Clubhouse)
---
Articles > Video > Audio > Tweet > Picture > Upcoming > Tools
This Week in Tooling.
🎈SurveyMonkey launched 2 new market research solutions to help gather foundational consumer insights: Usage & Attitudes and Consumer Segmentation. 🎈Funnel Rocket is now open-source. Funnel Rocket is a software tool to run complex queries on user log data (e.g. events, clicks, page views, etc.).
Have a great week and stay well.
Jan
User Weekly Newsletter
Join the newsletter to receive the latest updates in your inbox.