🗞 The Potential for AI Tools for UX Research
Hi there! 👋 Thanks for stopping by. USERWEEKLY is your weekly email to understand what is happening in User Research. It's the best way to keep up on trends, methodologies and insights in UX Research. It is written by me, Jan Ahrend. Each week I capture the pulse of our community and answer a simple question: What mattered in User Research this week?
😌 Humans of User Research with Melissa Schmitz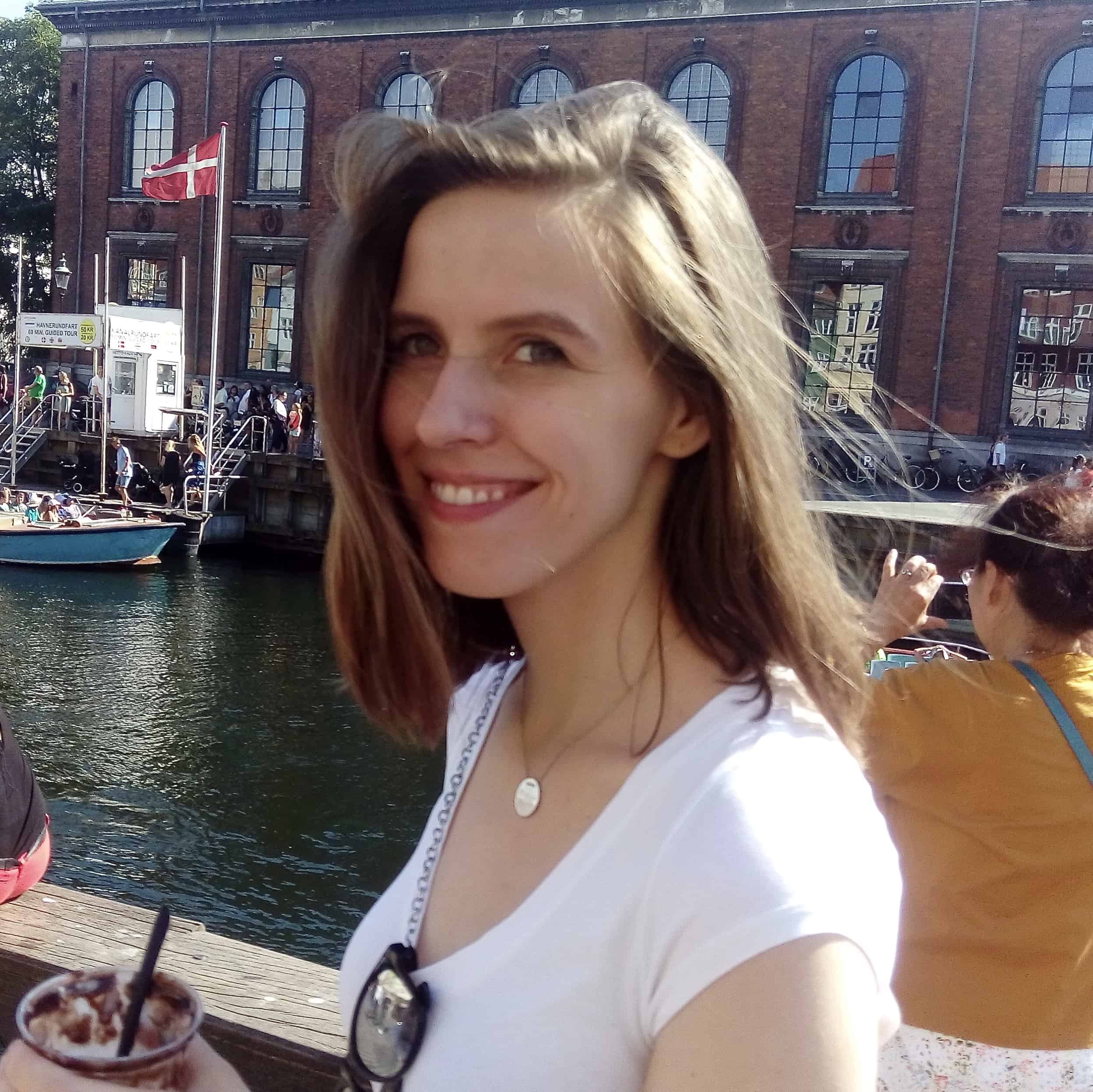 Hey Melissa, tell us a little about yourself.
I'm currently an UX/HF researcher for emerging technologies at a mid-size industrial manufacturing company where my work is at the intersection of vehicle automation, data science, and XR. My current research focus is in solving problems related to VR simulator sickness in driving simulators using a combination of methods including questionnaires, biosensor measurements, and field studies.
What's one thing you wish you realized earlier in your research career?
That being multidisciplinary is ok, and in some cases, incredibly important! Human factors and UX work can end up drawing from any number of disciplines, especially in a field like XR that requires UX solutions for both software and hardware alike. I explored a lot of classes, majors, and research topics in college, thinking I was a failure for not being able to choose any particular specialty. But being able to draw inspiration from research and methodology in a variety of different disciplines can lead to unique and innovative solutions!.
Can you share a funny or unexpected user insight you gained and how you incorporated it into the product?
Some of the products I've worked on have been targeted at less tech-savvy audiences that don't understand technology with the same depth as us in the industry. Terms we take for granted such as "user interface" or even "profile icon" can be completely foreign to these populations. Having to adapt my communication to help people understand technology products (such as referring to a 2D menu in VR as "the big TV screen") has given me some fun challenges and allowed me to connect with these people in a much stronger way!.
How can people learn more about you and your work?
My main platform is Medium, where I post articles in topics including UXR processes, literature reviews, tutorials, and occasionally more broad tech industry and career guidance content. I also post short videos on Instagram, [TikTok], and YouTube primarily related to tech and XR. People are welcome to connect with me on LinkedIn and Twitter or request mentorship from me through ADPList!
Thank you, Melissa!
---
Spotlight > Articles > Video > Audio
🎉 Highlights.
Use this template to create a realistic user research budget
Nikki explains the importance of budgeting for user research, including how it can help conduct enough research, provide incentives for participants, and acquire necessary tools. The article also provides tips on how to calculate the budget, including creating two types of budgets (lean and strategic) and how to present it to stakeholders. Nikki Anderson-Stanier 01/15
7 strategies to guarantee research impact
Associating research with an Objective and Key Result (OKR) to ensure that the research is aligned with company goals, 2) stating the desired impact of the research, specifically what business or product decisions the research aims to inform, 3) collaborating with cross-functional partners, 4) being transparent about research methods, 5) clearly communicating findings and recommendations, 6) providing ongoing support for implementation, and 7) tracking the impact of the research over time. Andrew Warr 01/13
7 Learnings from Interviewing Vulnerable Respondents in UX Research
A UX researcher reflects on their experience interviewing victims of scams, a topic that evokes negative emotions and is a fear of theirs. They share insights and tips on building rapport with vulnerable subjects, and how to handle emotionally triggering interviews. Chelsea Effendi 01/16
A Half Day of Connection Hosted by User Interviews (Sponsored)
Join us next week for YouX, the first-ever virtual conference from User Interviews. This half-day event is all about connecting self & community. Hear from fellow UXRs about stress management, mentorship, and ways to create healthy habits and teams.
Register now
🤖 AI.
User research for responsible machine learning
How to conduct user research on ML and AI algorithms, specifically for responsible AI teams. The author suggests using app-walk throughs, encouraging users to think out-loud, asking indirect questions, and moving between abstract and specific understandings to help users become aware of and critically examine the algorithms that impact their experience. The purpose of these methods is to bring algorithms into users' awareness for critical examination and scrutiny, in order to improve the users' algorithmic experience using ethical and user-centered design principles. Yomna Elsayed 01/14
Unlocking the potential of AI tools with UX research
Artificial intelligence tools — whether recommendation engines, chatbots, computer vision, or generative AI — offer incredible potential. But without proper UX research, that value will remain limited. Three opportunities where researchers can contribute: Mental models, Trust and reliability, Effective collaboration. Lawton Pybus 01/15
Subscribe to stay up to date on User Research news and trends.
🛬 Approaches.
2 essential templates for an A+ partnership between UXR & ReOps
The article discusses the importance of starting research projects off on the right foot by understanding the responsibilities of those involved and holding a kickoff meeting. Additionally, it suggests using templates to automate workflows, create consistent processes, save time, empower researchers, conduct impactful research, and optimize participant management and recruitment. Two templates are provided for download, one for defining responsibilities and one for hosting a kickoff meeting. Lauren Gibson 01/13
A UX year in review: Top 10 articles from 2022
AnswerLab's most read articles from 2022. 01/10
ResearchOps: Creating a system to scale User Research (Sponsored)
Need help keeping up with the increasing demand for user research? Many companies are seeing the value of user research and have scaled up their UX Research teams. However, when there is no structure to manage how the teams scale, things can quickly become disorganized. Learn how ResearchOps helps to scale the research craft across a business, takes away time-consuming tasks from the researcher and find tips to get started with ResearchOps. Read more
How did baby-sitting improve my user research skills?
Baby-sitting helped Isik develop skills in user research such as communication, empathy, creativity and understanding the needs of users. They suggest that baby-sitting is a valuable experience that can help one develop skills that are important for a career in user research. Işık Cimilli 01/16
📆 Events.
The Best UX Research Conferences and Events in 2023 (Sponsored)
Are you excited for a busy conference schedule in 2023? User Interviews just created this massive database of 80+ events in UX research, ReOps, and design, including YouX, UXConf, ReOps Conf, and Advancing Research. Check it out to snag your tickets! Learn more
Subscribe to stay up to date on User Research news and trends.
---
Spotlight > Articles > Video > Audio
🎥 Video of the Week.
Recruiting and fielding UX research study participants
The 3rd installment of the "Farewell Academia: Hello UXr" series included a discussion on how to recruit and field participants for a UX research study. Helen discussed her pro tips for research plans and methods including moderation guides, surveys, card sorts, and other stimuli. YouTube 01/11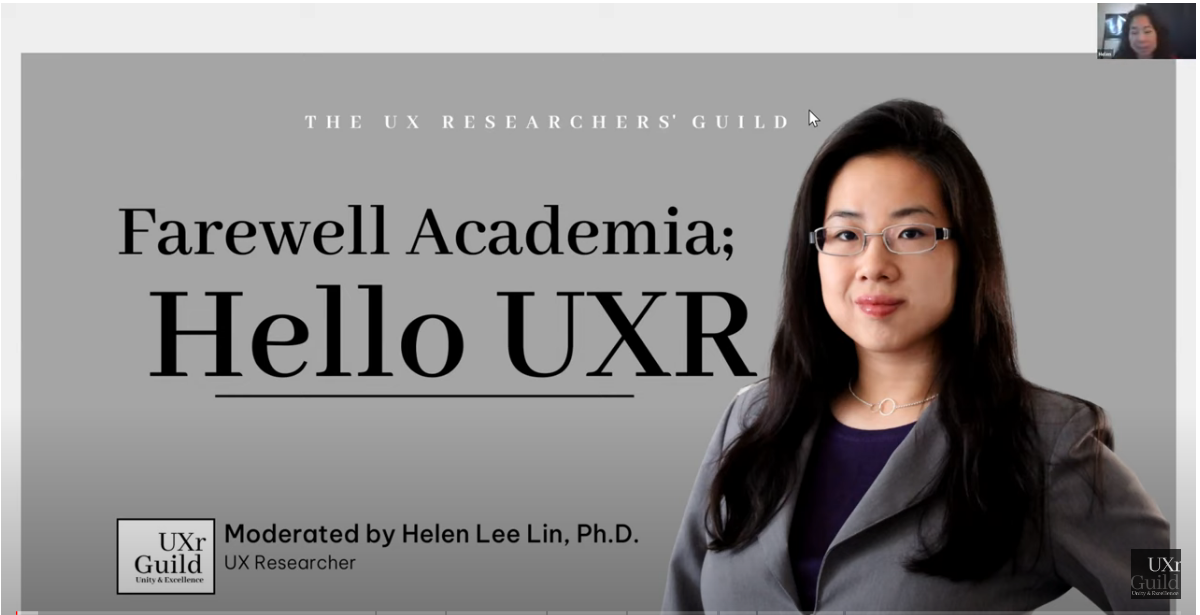 ---
Spotlight > Articles > Video > Audio
🔉 Audio of the Week.
UX research and the Acagamic Lens with Dr. Lennart Nacke
The Gaming Persona welcomes Dr. Lennart Nacke to talk about his work in UX Research and how it continues to help shape the design of games millions of players enjoy playing. Spotify 01/09

Happy Researching
🗞 Jan
PS: I am launching a podcast! The User Weekly podcast will be a bi-weekly companion to the newsletter, featuring discussions on my favorite three articles from the newsletter in 10-15 minute episodes. Follow the podcast on Spotify, Apple Podcasts or Google Podcasts.
User Weekly Newsletter
Join the newsletter to receive the latest updates in your inbox.