🗞 Celebrating One Year of User Weekly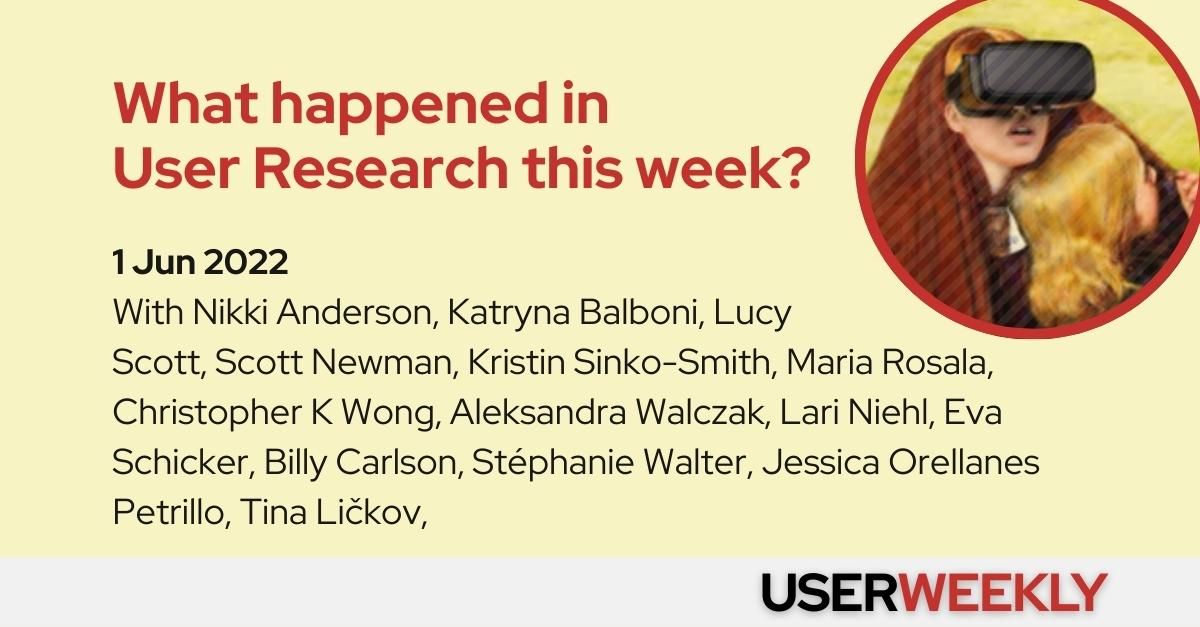 Hey User Weekly Reader,
A year ago to this day, I formed the idea to launch what 4 weeks later became User Weekly.
To celebrate User Weekly's anniversary month of June, User Weekly is launching a User Research themed store 🎉. The idea came to me when I decorated our home office. I wanted a UX Research-themed poster but didn't find any. So I made my own posters and now also offer them to you, the User Weekly readers.
Similar to the newsletter, the UX Research merchandise is a fun side project that is supposed to be just that: fun. Quotes and themes are meant to be lighthearted, inspirational, cheesy and at times goofy. The designs evolved since then and now include mugs, T-shirts, hoodies, tote bags and more. I hope you enjoy these as much as I enjoyed creating them!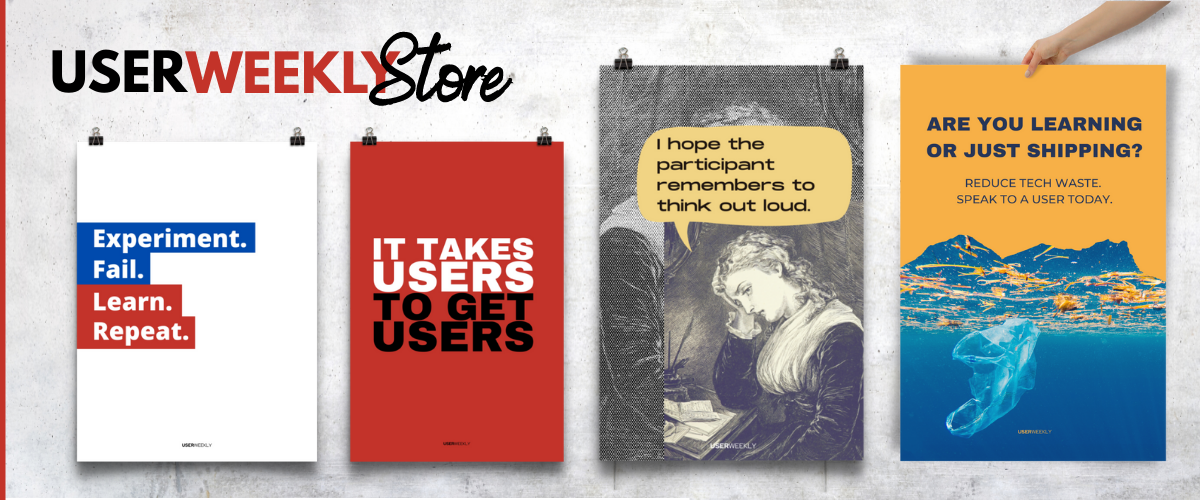 To celebrate User Weekly's anniversary and celebrate you as an early reader of User Weekly, I have released a ✨ limited edition 'early reader' mug and embroidered T-shirt ✨. It is only available during the anniversary weeks until June 14th. You can use code EARLYREADER for 10% off on everything. Consider grabbing one to show you were an early reader and support User Weekly!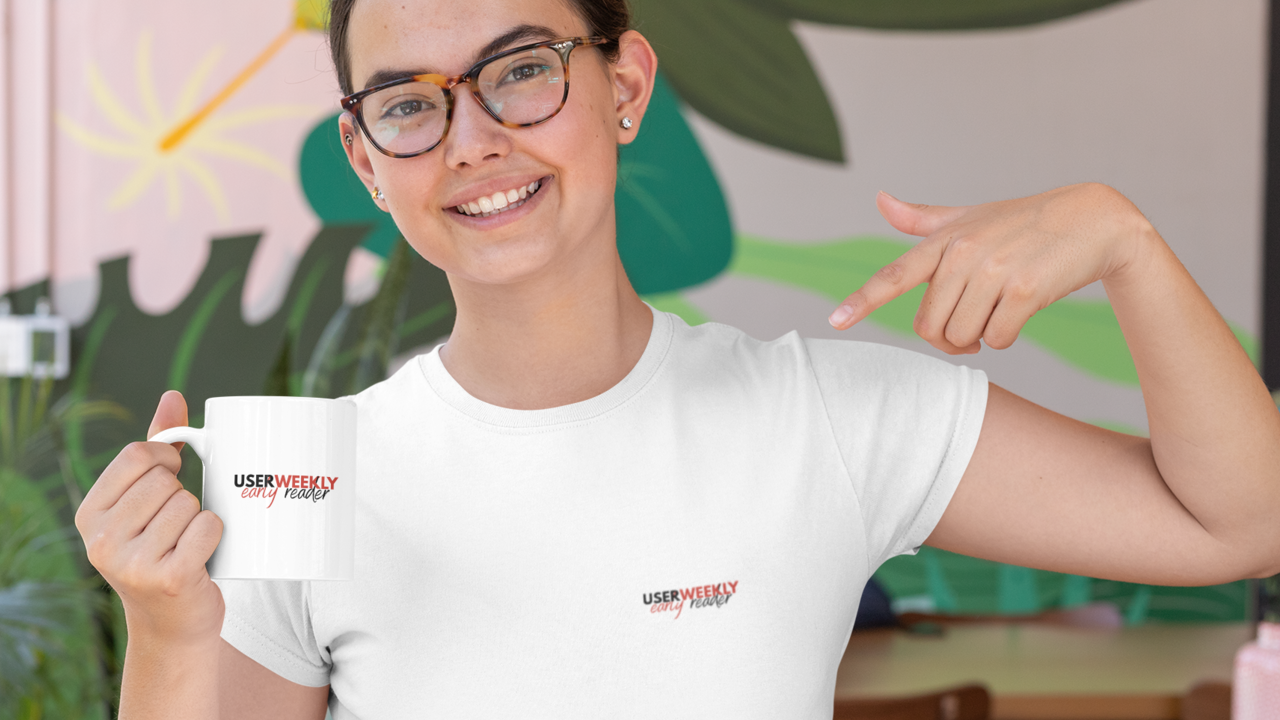 As always, Happy Researching
🗞 Jan
PS: Thoughts, comments, feedback? I'd love to hear them! Just hit reply on this email.
---
Spotlight > Articles > Video > Audio
🎉 Highlights.
User research recipe: a summer-y data reduction sauce
In this week's theme of celebrating goofiness in user research, a research cocktail! his easy-to-make data reduction sauce pairs well with all of the season's best qualitative UX research studies. Like grandma used to make!. Katryna Balboni 05/27
Conducting user research with relaxed users
How to relax participants and why this is important when researching chilled-out activities. Lucy Scott 05/31
Triangulate user research data for better outcomes
Sometimes you don't have the luxury to work with large sample sizes. Using triangulation in a strategic way can help make up for that. Nikki Anderson
🎯 Approaches.
Harness the power of users' unmet needs
Tapping the unmet needs of users is a hidden gold mine. So, what's the right approach to get that valuable information? We have a few tips. Nikki Anderson
Getting in front of the customer with Marty Cagan
We sit down with the Godfather of Product to discuss the importance of empowering product teams to constantly learn from their customers. Scott Newman
Dealing with the a$$hole participant
You have an interview scheduled in 2 minutes, so you hop on and get ready. Fifteen minutes later, just halfway through the session, you're red in the face and disconnecting as quickly as you can. What just happened? You may have stumbled upon the a$$hole participant. Kristin Sinko-Smith 05/26
🛠 Methods.
Checklist for moderating a usability test
Moderating a usability test? Follow these 10 simple steps to make your sessions go smoothly. Download an example facilitator guide at the bottom of this article. Maria Rosala 05/29
Trying to recruit specialized users? Focus on finding one person first
Why finding a way in to a specialized community is important and how to do it.
Christopher K Wong 05/25
Rethinking personas
I often synthesise my user research into personas, which include gender and other demographics. While working on a product targeting women, I started wondering if the demographics and gender information are discriminative. Aleksandra Walczak 05/29
How to conduct a user research analysis in notion
A tutorial for UX designers and researchers, accompanied by a Notion template. Lari Niehl 05/27
How do we actually synthesize research in UX?
The art of data articulation. Eva Schicker 05/26
---
Spotlight > Articles > Video > Audio
🎥 Video of the Week.
User research at Balsamiq
In this talk, Balsamiq's Jessica and Billy provide examples of how they do UX research, and how they see their many clients use their tools to do it. YouTube 05/24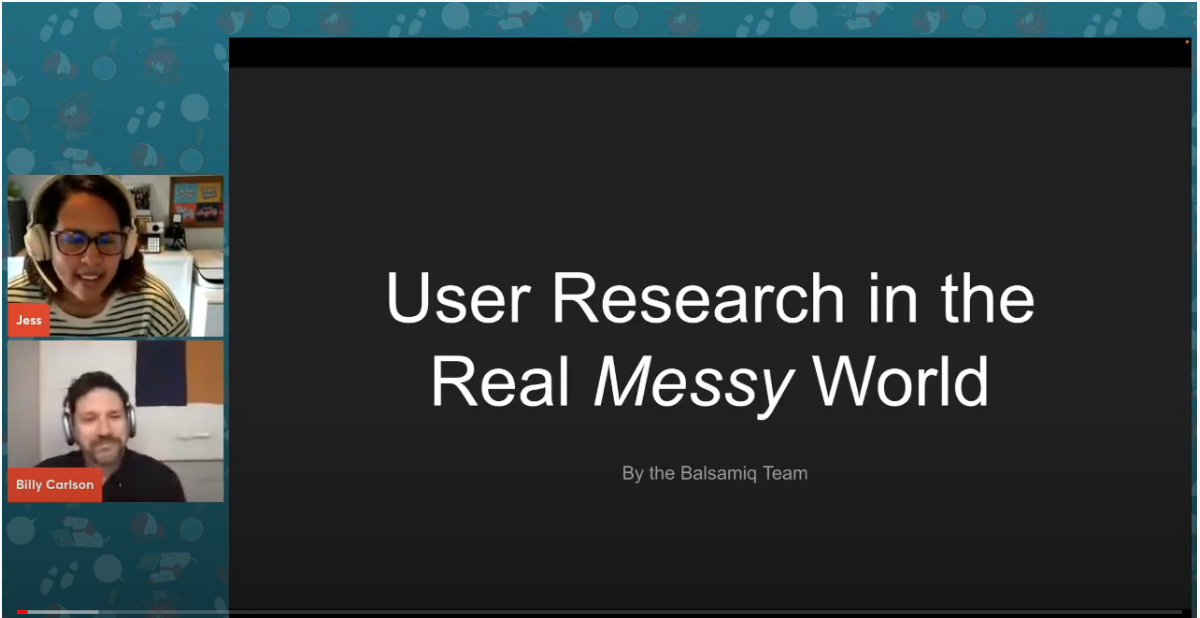 ---
Spotlight > Articles > Video > Audio
🔉 Audio of the Week.
Building trust in enterprise projects
Stéphanie Walter talks about her experience as a UX Researcher & Designer based in Luxembourg. She has 12+ years of experience and specializes in enterprise UX and mobile. She teaches, speaks, and writes about design, UX research, accessibility, cognitive biases, design-dev relationship, etc. Spotify Apple 05/31

🗞 Jan
User Weekly Newsletter
Join the newsletter to receive the latest updates in your inbox.