🗞 As a user, I don't want to ..

Hi there! 👋 Thanks for stopping by. USERWEEKLY is your weekly email to understand what is happening in User Research. It's the best way to keep up on trends, methodologies and insights in UX Research. It is written by me, Jan Ahrend. Each week I capture the pulse of our community and answer a simple question: What mattered in User Research this week?
😌 Humans of User Research with Patti Carlson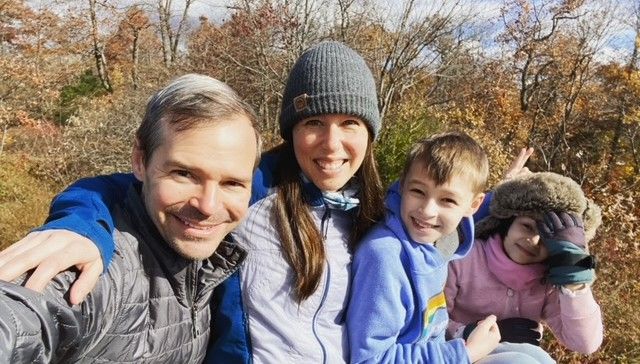 Hey Patti, tell us a little about yourself.
Hi! I'm Patti Carlson. I'm the Director of Research & Insights for Dropbox Core, leading a team of researchers supporting our flagship file, sync, and share product. In my career, I have been a Research team of 1, head of a 20-person UX Research team, and everything in between. In my free time I am a distance runner (currently training for my 6th half-marathon!). I live in New Jersey just outside of New York City, with my 10- and 13-year-old kids and my wonderfully supportive husband.
What's one thing you wish you realized earlier in your research career?
The true power of relationships and partnerships in ensuring research insights have impact. I transitioned into UXR from an academic environment, and it didn't take long to realize that research findings don't actually speak for themselves in a business context. And that the stronger your partnerships with influential stakeholders, the higher likelihood that your insights will inspire action. I remember being selected for a leadership training program after I spent a few years as an IC, and we were in a classroom exploring our personalities. We had to stand in different parts of the room based on our responses to various prompts. One prompt was "It is better to be right than to be liked." I found myself standing alone, the only person out of 15 or so attendees that was in agreement with that idea. It was in that moment that I realized what had been holding me back in my career. After I had that epiphany, I realized how important it was not just to have the right answers. It's through the relationships you have with people that the right answers make their mark. My career trajectory took a whole new direction after that point.
If you had an unlimited budget and time for research, what would you do with it?
What a delightfully unrealistic scenario! I'm going to assume I have an unlimited budget and time for engineering work, too! You may recall, during the 2022 holiday season, due to woefully outdated internal software systems, thousands of flights were canceled, leading to hundreds of millions of dollars in losses, and millions of people had their travel plans disrupted. This is top of mind for me, because I had family members whose flights were canceled and lost days of time dealing with travel woes instead of being with family. While this was a very visible, and very preventable nightmare, outdated internal systems are not unique to the airline industry. Think of the productivity saved if you could clean up all that tech debt/UX debt and fix every outdated, poorly designed internal portal across all industries. There's a fantastic Odd Lots podcast episode about this topic and all its inherent complexities.
How can people find you?
You can find me on LinkedIn and I offer mentorship opportunities at UX Coffee Hours.
Thank you, Patti!
Subscribe to stay up to date on User Research news and trends.
---
Spotlight > Articles > Video > Audio
🎉 Highlights.
As a user, I don't want to
Task-oriented user stories lead to bad product decisions because they mix up value with cost. But they are easy to turn into inverted user stories — a tool for thinking bigger. Pavel Samsonov 03/06
R.O.A.M.: why research teams need a prioritization framework now more than ever
To grow our influence, we need to be rigorous in our focus on work that gets results. A prioritization framework is essential for determining the right opportunities and making that process explicit and collaborative. ROAM was developed exactly for that. Chris Geison 03/14
Make your insights pop with usability bingo
Usability Bingo is an interactive activity that can make research reports and presentations more engaging. The game replaces bingo numbers with notable phrases, pain points, needs, goals, or bugs from usability tests. The audience watches clips from the tests and crosses out the spaces on their bingo board. The first one to get five in a row wins a prize. Nikki Anderson-Stanier 03/13
📚 Articles of the Week.
Research is more than a conversation (by Adobe)
Adobe's Director of Experience Research, Sharma Hendel, has shared her thoughts on the value of conducting research when developing new products. Sharma Hendel 03/10
UXR across cultures: what can we learn?
Takeaways providing UX Research training to a team in Japan. Cultural differences and then logistical aspects in Japan. They may interest and help you, especially if you lead workshops or work cross-culturally. 03/13
A pragmatist's guide to lean user research
The author emphasizes the benefits of lean user research, which can replace endless discussions and revisions with data, and suggests focusing on answering specific questions rather than trying to improve general understanding of the user. The article also highlights the importance of keeping user research lightweight and using research methods that are quick to set up and provide results quickly. Paul Boag 03/10
Mistakes organizations make in regard to UX research
UX consultant David Hamill explains several points that compromise genuine UX research practices. Tremis Skeete 03/11
Subscribe to stay up to date on User Research news and trends.
---
Spotlight > Articles > Video > Audio
🎥 Video of the Week.
Participatory UX research with Alexis McNutt Unis
Alexis McNutt Unis walks us through participatory research & how to build a research practice that brings your customers and stakeholders along with you. YouTube 03/10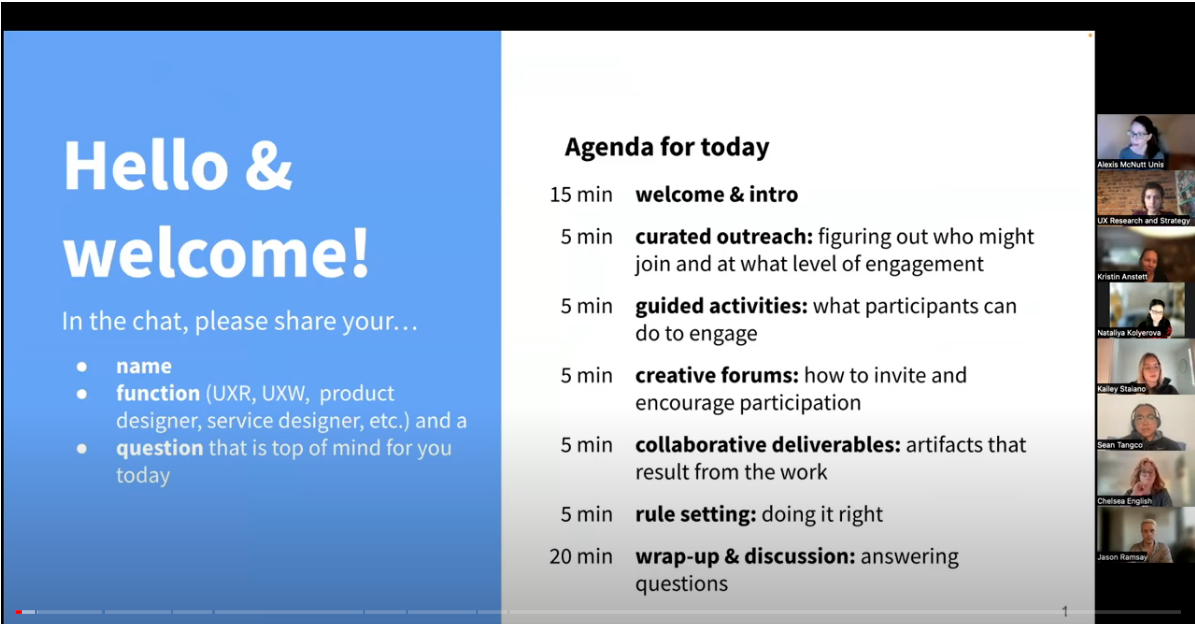 It's not research, It's you! with Holly Hester-Reilly
Bad research practices, decision-driven research, finding the right research method, and more: How bad research processes can give research a bad reputation. Top most common ways that research can go wrong. The relationship between research methodologies and project timelines. Figuring out the right method for your research. YouTube 03/10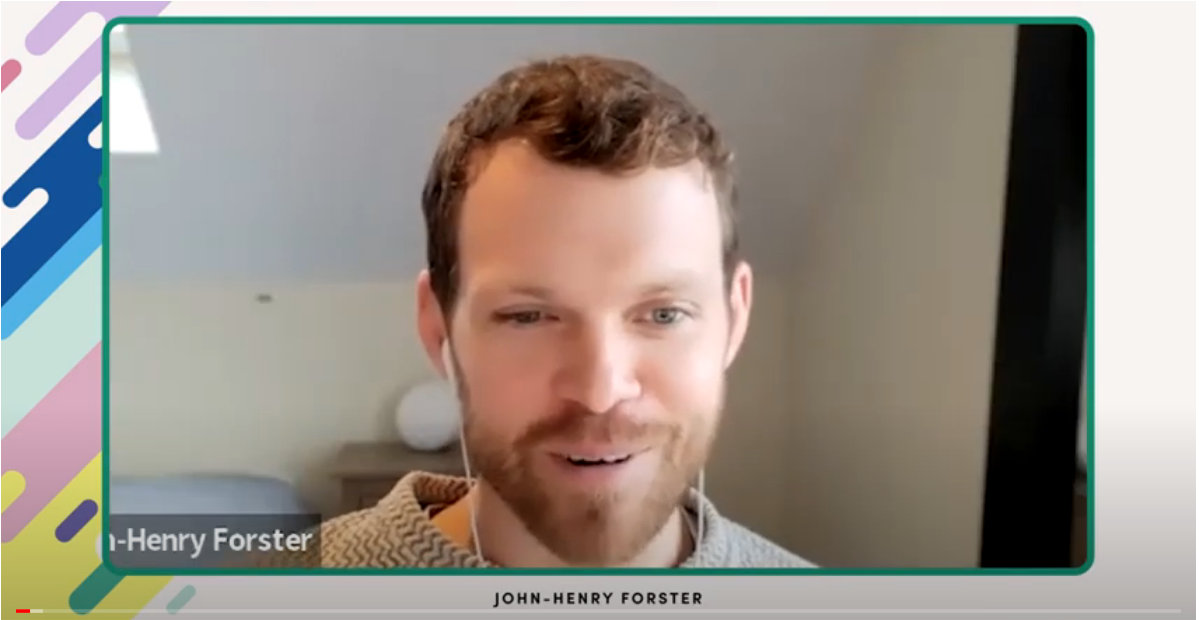 ---
Spotlight > Articles > Video > Audio
🔉 Audio of the Week.
Building a healthy research culture with Mike Oren of Klaviyo
Whether you are a team of one or one hundred, cultivating a healthy research culture starts with strong leadership. Strong leadership encourages UXR teams to promote better research practices across teams and manage healthy conflict. But what does a healthy company culture look like IRL? And how do you promote best practices throughout the organization to help scale your research?. Spotify Apple 03/15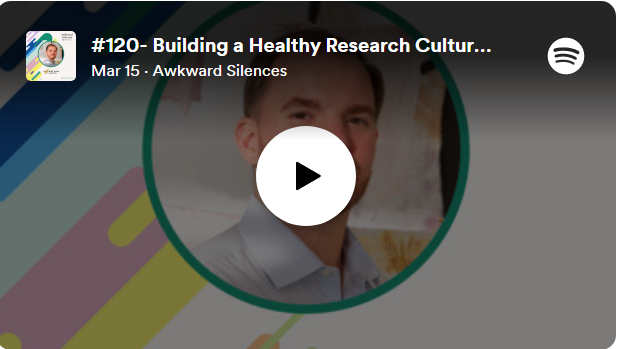 Happy Researching,
🗞 Jan
PS: I am launching a podcast! The User Weekly podcast will be a bi-weekly companion to the newsletter, featuring discussions on my favorite three articles from the newsletter in 10-15 minute episodes. Follow the podcast on Spotify, Apple Podcasts or Google Podcasts.
User Weekly Newsletter
Join the newsletter to receive the latest updates in your inbox.