🗞 Automating UX Reseach Workflows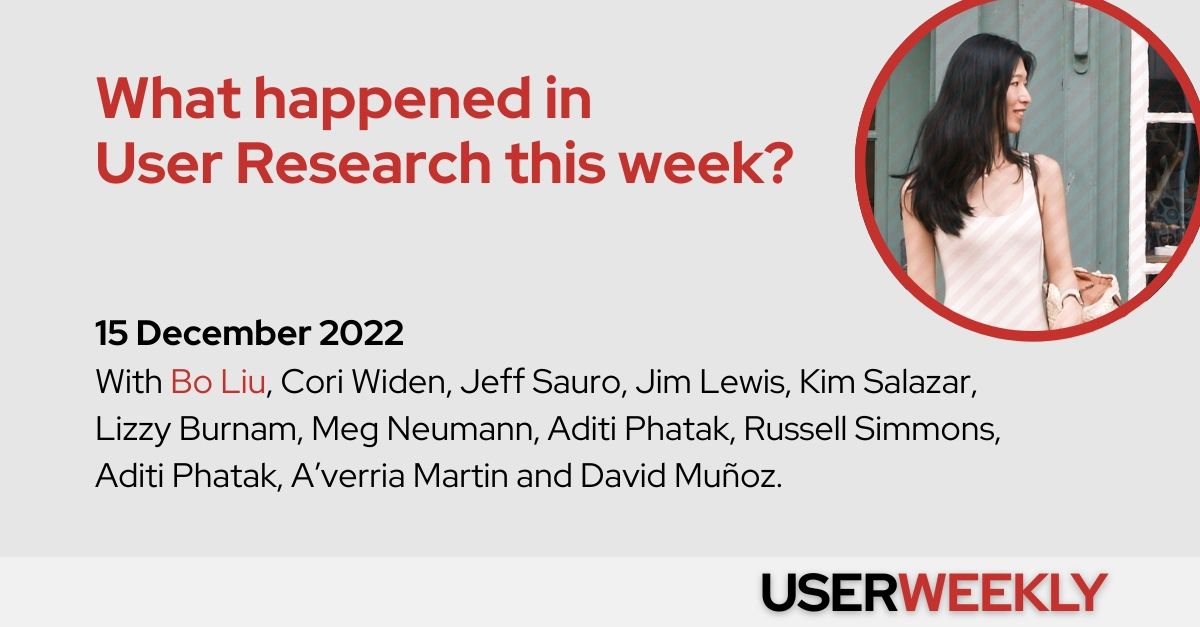 Hi there! 👋 Thanks for stopping by. USERWEEKLY is your weekly email to understand what is happening in User Research. It's the best way to keep up on trends, methodologies and insights in UX Research. It is written by me, Jan Ahrend. Each week I capture the pulse of our community and answer a simple question: What mattered in User Research this week?
😌 Humans of User Research with Bo Liu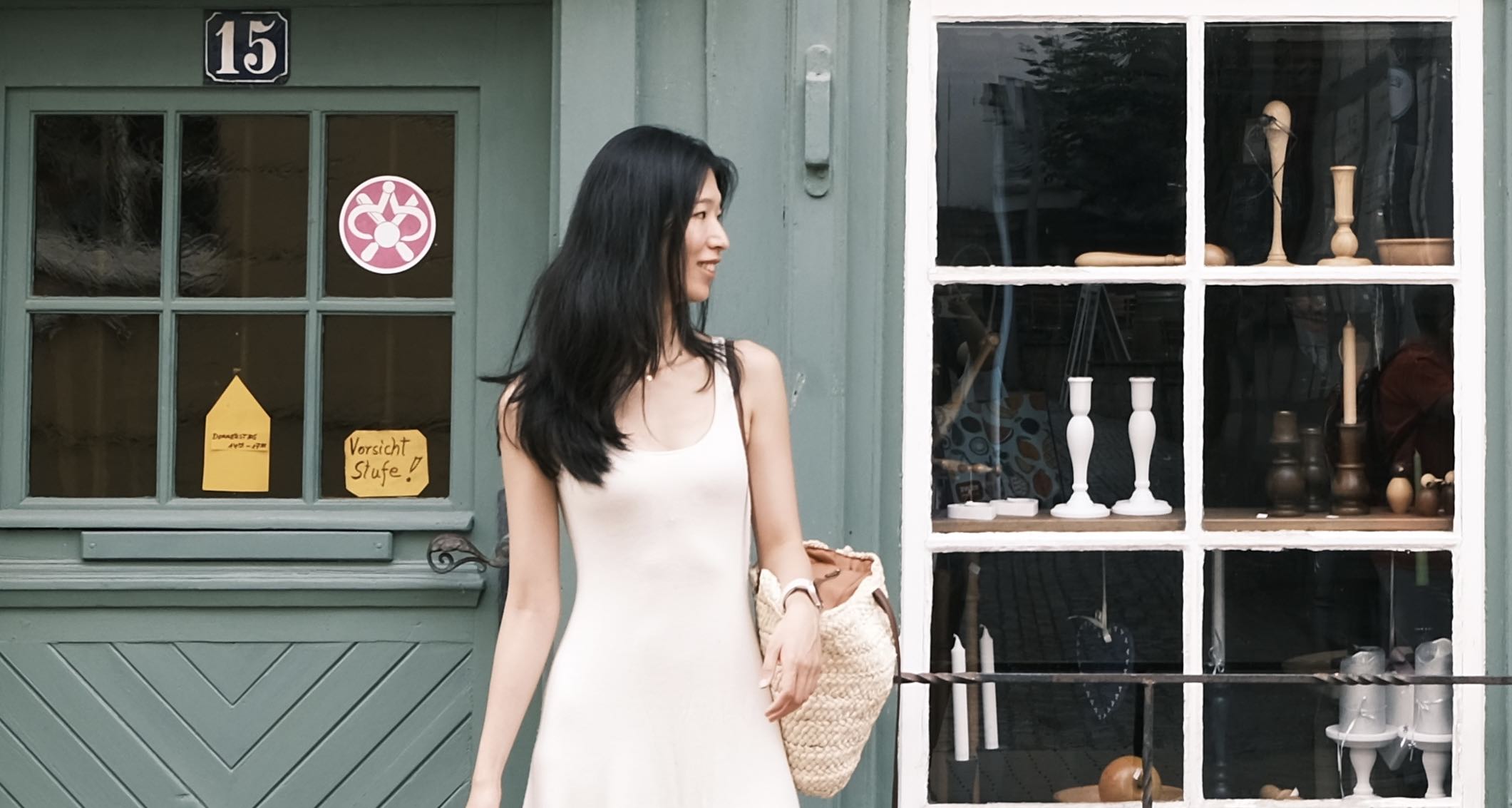 Hey Bo, tell us a little about yourself.
I'm Bo a mixed-methods researcher with a background in psychology and human-technology interaction. I see myself as a psychologist, anthropologist, data nerd, foodie and wanderlust.
What career advice would you give to your younger self?
When deciding if a company is a best fit for you, one thing for you to seriously consider is its business model: How does this company make revenues, and how does UX research play a role there? For example, does user experience directly impact the revenue, or is it just a nice-to-have, a delighter? Like a cherry on the top. As UX researchers, we definitely want to work in a place where we are making a crucial impact on strategy and roadmap, instead of just being the "voice of customer".
What was the funniest/weirdest experience you had in a user study?
In the pre-pandemic era when we were mostly doing user research sessions in person, I was running a usability test in our cozy and beautiful research room with a participant in his early 20s. At almost the end of the research session, my research participant shot me a random question with the Dutch candidness: "By the way, can I ask how old are you? You look so young, but you already have a private office in the city centre of Amsterdam! I don't know when I'll be able to get that far...".
What other projects are you working on right now and how can we learn more about them?
Currently, I'm collaborating with a fabulous researcher Karen Eisenhauer from Dscout on an exciting project: Stakeholder engagement in the UX research processes. We're surveying and interviewing seasoned researchers to gather tips and best practices, as well as interviewing the stakeholders of these researchers to learn their needs and expectations for a successful research collaboration. Soon in next year you'll find the articles on People Nerds, stay tuned!
Thank you, Bo!
Subscribe to stay up to date on User Research news and trends.
---
Spotlight > Articles > Video > Audio
🎉 Highlights.
Tech startups pivot often. Keep your UX Research agile with these tips
A discussion of the challenges that UX researchers face in a startup environment where changes to strategy and priorities are common. It offers several principles that UX researchers can follow in order to stay agile and effective in such an environment. Cori Widen 12/15
Does thinking aloud increase task time?
There is little known about the impact of the Think Aloud method on UX metrics such as time. This article presents findings from ten studies on the effect of Think Aloud on task time in unmoderated remote usability studies. Jeff Sauro & Jim Lewis 12/06
Supercharge UX research by automating workflows and repetitive tasks
Automation and streamlining of repetitive tasks in research operations can be improved by the use of webhooks and scripting for recruiting and scheduling, and the use of project management tools for study and participant data management. Kim Salazar 12/11
A Fantastical Guide to the UX Research Software Landscape (Sponsored)
User Interviews's popular UX Research Tools Map has been re-imagined! Explore the 2022 UXR software landscape and get a copy of the complete tools list, featuring 230+ tools for recruiting, usability testing, analysis, insight management, etc.
Get your copy
⚙️ Research Operations.
You have to pay people for their time
Incentives are essential for UX research because they improve response rates, reduce bias and enforce equity. Without incentives, it is difficult to attract the right audience and create trust. Incentives are non-negotiable for UX research. Lizzy Burnam 12/08
Forage, make sense, tell a story: 3 steps to successful UX discovery
How the Job Seeker Accelerator team at Indeed gathers and organizes information to make a project a success. How UX practitioners can add value by solving the right problems and the importance of background research in knowing what those problems are. Meg Neumann 12/15
Making research more accessible by implementing a research repository (Sponsored)
The UX team at ZEISS introduced an internal research repository to support the UX research practice and make research and research findings more accessible to the broader company. Learn how they compared solutions, how they introduced Condens, and how their research practice changed. Read more
📚 Refresher.
A fail-safe guide to moderating research sessions
Moderating research sessions and the factors that feed into achieving a successful balance between creating an open and honest environment for the participant while keeping them within the scope of the study. Moderated vs. unmoderated research, common pitfalls, remote vs. in-person moderation, and techniques for successful moderation. Aditi Phatak 12/10
How to master remote UX research
A how-to guide on running successful remote UX research and testing, covering the different types of remote testing, the pros and cons of each method, and provides tips for achieving remote research success. Russell Simmons 08/12
A fail-safe guide to moderating research sessions
Tips for conducting quality user interviews to glean the in-depth qualitative data that is needed to design, develop, iterate, or pivot products and services are provided. A list of dos and don'ts for designing user interviews is also included. Aditi Phatak 12/10
Subscribe to stay up to date on User Research news and trends.
---
Spotlight > Articles > Video > Audio
🎥 Video of the Week.
Navigating the field of UX research across sectors
David Muñoz (UX Researcher at at Google) about navigating the field of UX Research and his past research work in various sectors. YouTube 12/13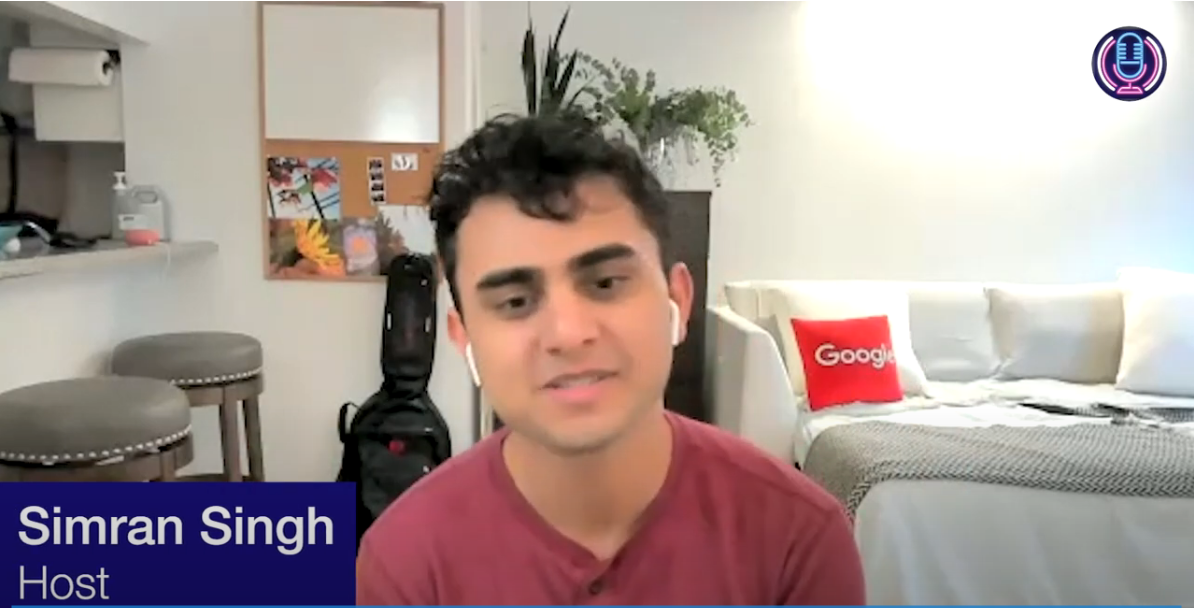 ---
Spotlight > Articles > Video > Audio
🔉 Audio of the Week.
A'verria Martin, head of research operations and strategy at ServiceNow
In this episode Henrik chats with A'verria Martin, Chief of Staff and Head of Research Operations and Strategy at ServiceNow. They talk about her journey into leading research operations as well as the unique challenges of serving the research needs of a large enterprise. Scaling research impact, advice for up and coming researchers, and much more in the latest episode of the UX Research Rundown podcast. Spotify 12/08

Happy Researching,
🗞 Jan
User Weekly Newsletter
Join the newsletter to receive the latest updates in your inbox.