🗞 Moving Research beyond UX

Hi there! 👋 Thanks for stopping by. USERWEEKLY is your weekly email to understand what is happening in User Research. It's the best way to keep up on trends, methodologies and insights in UX Research. It is written by me, Jan Ahrend. Each week I capture the pulse of our community and answer a simple question: What mattered in User Research this week?
📚 Articles of the Week.
Why it's time for research to move beyond UX
To maximize its impact, Research should broaden its scope, collaborate cross-functionally, and be seen as an integral part of organizational decision-making, a shift that can lead to more informed, forward-thinking companies and a deeper impact on the industry as a whole. Brad Orego 10/13
Use this process to source high-quality research participants
High-quality research participants are crucial for successful qualitative research, and to ensure their authenticity and engagement, consider factors such as truthful responses during screening, effective communication and expressiveness, and their willingness to put in effort, all while maintaining clear expectations and offering a positive research experience throughout the process. Amy Clarke 10/13
Everything I know about UX research I first learned from Lt. Columbo
Learn UX Research lessons from TV's Lieutenant Columbo: Hide your role initially, don't take words at face value, blend in, ask follow-up questions, and strive for context to truly understand your users' needs. Slava Shestopalov 10/12
Utilising notion as your UX research repository
Unlock the power of Notion as your UX Research repository: Learn how to set it up for accessibility, usability, knowledge preservation, efficiency, and data storage, and make sure to craft a logical taxonomy and key components for a well-organized and efficient UX research repository. Odette Jansen 10/14
World Inclusion Day 2023: five tips for conducting inclusive research
On World Inclusion Day 2023, consider these five tips for conducting inclusive user research: Use asset-based language, avoid jargon, keep questions open, prioritize accessibility for all participants, and be transparent in your research process, including demographics and collaborations with underrepresented groups. Tom Vaughan 10/09
Let's talk about respecting assumptions
Respect your assumptions in UX research and align them for success: Acknowledging and articulating assumptions can lead to better product decisions, and helping stakeholders align their assumptions can change the game in user-centered design. Tamara Adlin 10/13
Defining UX-career progression: What practitioners say
UX career progression varies widely and is often perceived as slow and lacking clear criteria, highlighting the need for personalized growth metrics beyond company-specific standards, as this article delves into the multifaceted nature of UX career paths and the importance of considering individual impact on the business. Rachel Krause 10/13
Subscribe to stay up to date on User Research news and trends.
---
Spotlight > Articles > Video > Audio
🎥 Video of the Week.
Introduction to atomic UX research
Discover the power of Atomic Research, a concept that breaks down knowledge into its fundamental elements, as creator Daniel Pidcock shares insights into the process and offers practical tools for its implementation, promising a more efficient approach to organizing research knowledge. YouTube 10/11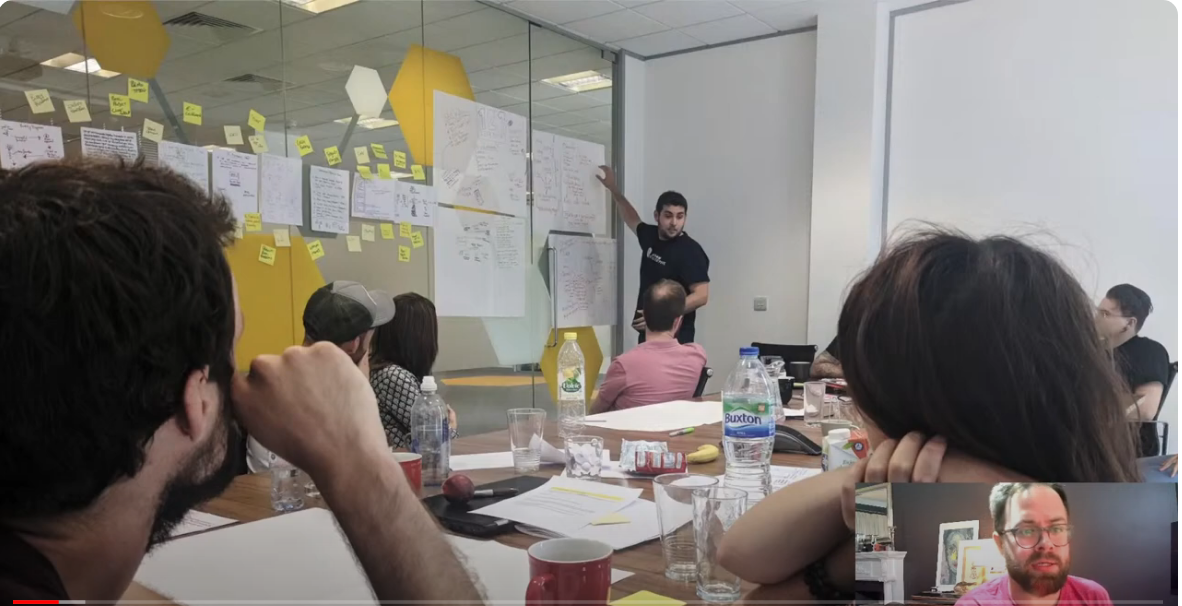 ---
Spotlight > Articles > Video > Audio
🔉 Audio of the Week.
The current and future role of AI in UX research with Cheryl Platz
Explore the future of AI and UX Research with Cheryl Platz in this podcast episode, where you'll demystify AI, learn about its practical applications, ethical considerations, and how it's likely to impact the UX job market, providing valuable insights as the field evolves. Spotify Apple 10/06

Happy Researching,
🗞 Jan
User Weekly Newsletter
Join the newsletter to receive the latest updates in your inbox.