🗞 Build Your Ideal UXR Team

Hi there! 👋 Thanks for stopping by. USERWEEKLY is your weekly email to understand what is happening in User Research. It's the best way to keep up on trends, methodologies and insights in UX Research. It is written by me, Jan Ahrend. Each week I capture the pulse of our community and answer a simple question: What mattered in User Research this week?
😌 Humans of User Research with Diba Kaya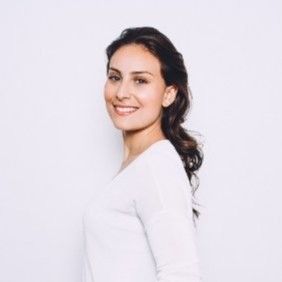 Hi Diba, tell us a little about yourself.
My name is Diba Kaya, I'm a multi-cultural, multi-disciplinary and multi-lingual researcher. My background is in cognitive and behavioral psychology, neuroscience and industrial engineering. I made my way from focusing on forensic psychology and working on models of the psychobiology of decision in clinical settings into the open arms of human computer interaction and have worked in big tech (xoogler, ex-amazonian) and multiple sectors (healthcare, telco, academic etc. etc.). After being in the for-profit sector and grazing government space, I wanted to better understand the not for profit world and am currently fortunate enough to be working as a senior researcher alongside a great group of engineers, data scientists, designers and product managers on the Search and Discovery team @Ithaka where we build recommendation and search models utilizing the latest and greatest in technology.
What's the best career decision you've made?
I think the best career decision I've made was when I decided that my career would be a meta study of what it's like to be a researcher in industry. So, I've made conscious decisions to work on the projects, companies and areas I've worked on to sharpen my skills and developed that deeper awareness of what it is to be a researcher (e.g., working on software, hardware, B2B, B2C, embedded in teams, agency/centralized models, FAANG companies, start ups, government, private sector etc. etc.). Having done that for last decade or so and gratefully having the experience under my belt, my focus now has been on culture and really seeking out cultures that, for a lack of a better word - vibe with me. We spend so much of our time at work, with co workers and being in a place where people have similar values and communication styles can make the difference between a day feeling busy vs. stressful. Culture as a priority, by far the best career decision.
How would you explain your work to a 6 year-old?
I help technology be useful to people, because if technology is not useful to people, it doesn't matter and will sit in dust and be forgotten. I do this by helping the people who make technology (like engineers, data people, product people, designers) understand how people work, and figure out where technology would make sense for people so the people can do the things they want to do. Hazzah!
What would you like to talk about with other researchers and how can they find you?
I would love to connect with fellow researchers! We're carving a space for this career and are among the first generation to do so, what an honor! Would love to connect on a variety of topics so if you feel called to, send me a LinkedIn invite! I'm also really into natural language models and digital ethics right now, (as aren't we all 😛). Thanks for reading and thanks to Jan for setting this up and keeping us connected 🙏 👋
Thank you, Diba!
---
Spotlight > Articles > Video > Audio
📚 Articles of the Week.
Break down barriers through covert UX research
Learn how to navigate a resistant company culture and overcome common misconceptions about UX by utilizing proxies, finding powerful allies, setting up a research panel, running ahead, and strategically choosing when to conduct research. These tips will help you gather the insights you need even in a hostile environment, making a case for design and advocating for the value of UX research. Kayla J Heffernan 06/06
Build your ideal UXR team from the ground up
Discover how to build a successful UX research team from scratch. Learn the importance of conducting research yourself, designing the team structure (such as embedded, service, hybrid, or shared), hiring generalists initially, dedicating time to hiring, and leveraging company values to guide your team-building efforts. Andy Warr 06/06
Increasing your team's efficiency by using research standards and templates
Creating a streamlined process for operational aspects of UX research work can significantly improve team efficiency and save time. Standardizing document fields, implementing a global tag strategy, using templates for emails and research documents, and regularly archiving outdated research are key practices to optimize research operations and enhance overall UX practice. Karrie Comfort Letu 06/05
Subscribe to stay up to date on User Research news and trends.
Leveraging AI to optimize user research methods
AI has the potential to revolutionize user research methods, offering automated data collection and analysis, enhanced remote user testing, personalized user insights, real-time feedback analysis, and behavioral pattern uncovering. Embracing AI in user research can empower researchers to gain deeper insights and optimize user experiences for exceptional products and services. Swati Raj 05/30
The problem with research democratization that people aren't talking about
Democratizing UX research can lead to challenges when non-researchers are assigned the task without genuine interest. Low engagement and questionable output quality can result. Assess team members' willingness and allow for role changes to prevent burnout and ensure effective research. Kyle Soucy 06/06
Research participant credibility: 8 ways to spot bad-fits or dishonesty
Eight key factors to evaluate the credibility of research participants, including assessing their responses for consistency, honesty, and engagement, verifying qualifications and availability through double-screening, and considering their past behavior and feedback ratings from other researchers. Lizzy Burnam 06/07
Tips for recruiting B2B UX research participants
Recruiting B2B UX research participants is tough due to specialists, gatekeepers, and limited options. Minimize criteria, engage Customer Success Managers, use proxies, do internal research, leverage third-party tools, highlight participant benefits, include opt-ins in agreements, and divide research. Mary Nolan 06/06
What separates rigorous research from customer conversations?
While customer conversations are valuable for building empathy and sparking new ideas, rigorous research enables product developers to make specific product decisions with confidence. Understanding the differences between these two modes of inquiry is crucial to avoid making consequential product decisions based on anecdotal or false data. Christopher Nash 06/01
Kick off proactive research with question-gathering workshops (+ guide)
Organize question-gathering workshops with stakeholders to proactively kick off user research. These workshops help identify big-picture questions, prioritize impactful themes, and create a research roadmap for efficient and valuable projects. Nikki Anderson-Stanier 06/01
Subscribe to stay up to date on User Research news and trends.
---
Spotlight > Articles > Video > Audio
🎥 Video of the Week.
Building an ad hoc UX research practice
ZoCo Design's Associate Director of Research, Sara Riedel, joins Together Digital Columbus to share tips on how to build an ad hoc UX research practice. YouTube 06/01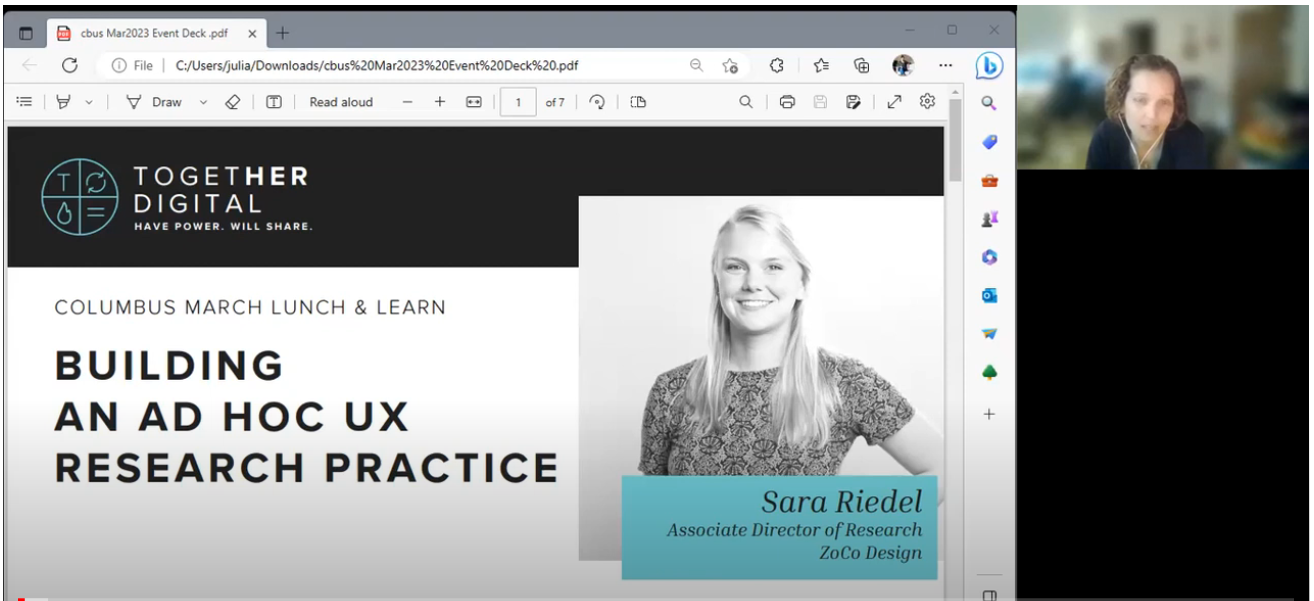 ---
Spotlight > Articles > Video > Audio
🔉 Audio of the Week.
Surviving the UX wilderness: a journey from backcountry to UX research with Jon Clancy
Jon Clancy, a Senior UX Researcher at Cox Automotive, shares his journey into UX Research and how his previous experiences as a wilderness medicine instructor, an EMT, a raft guide, a yoga instructor, and a massage therapist have helped him excel in his current role. He emphasizes the importance of collaboration between UX designers and researchers, highlights the role of UX researchers in uncovering insights rather than solving problems, and encourages the development of soft skills in the field. Spotify Apple 06/06

Happy Researching,
🗞 Jan
User Weekly Newsletter
Join the newsletter to receive the latest updates in your inbox.