🗞 Building a UX Research Department from Scratch

Hi there! 👋 Thanks for stopping by. USERWEEKLY is your weekly email to understand what is happening in User Research. It's the best way to keep up on trends, methodologies and insights in UX Research. It is written by me, Jan Ahrend. Each week I capture the pulse of our community and answer a simple question: What mattered in User Research this week?
😌 Humans of User Research with Shira Ben Cohen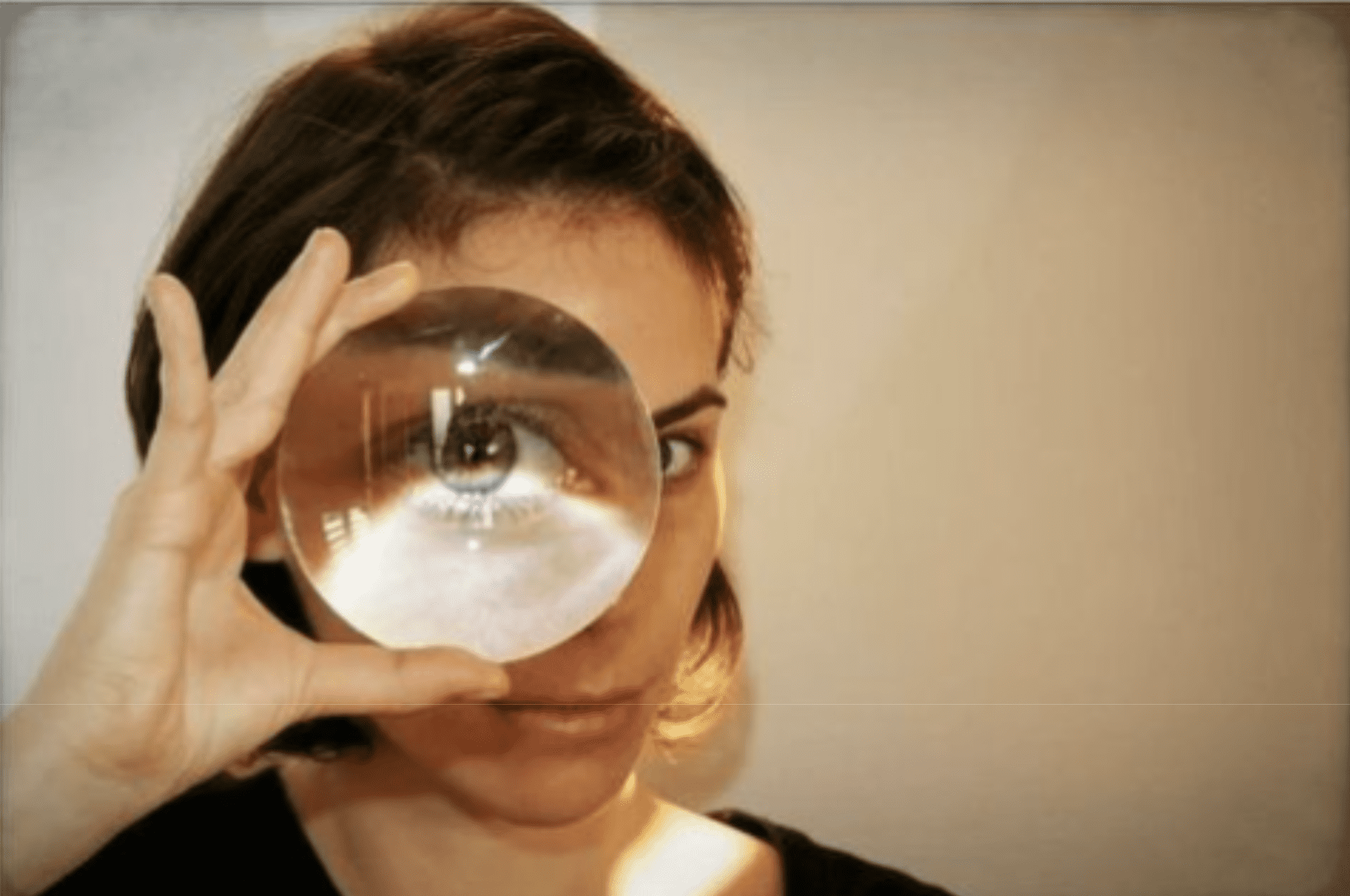 Hi Shira, tell us a little about yourself.
Hi there, I'm Shira Ben-Cohen, a senior UX researcher at Intel's software organization based in Israel but working globally. I work with global design and product groups, conducting extensive qualitative research using various techniques such as user interviews, usability testing, diary studies, and more. With my background in HR, talent acquisition, and my academic background in social work, I bring a unique perspective to my research, combining my people-centric approach with Design Thinking and Service Design methodologies. I've been fortunate to have my work featured in well-known UX magazines and have co-founded the first Israeli community for service design. When I'm not working, you can find me practicing yoga, swimming, or training for long-distance runs.
What tools do you regularly use in your research?
I regularly utilize a variety of tools and methods to gather insights and make data-driven decisions. One of my go-to methods is in-depth user interviews, which are also known as ethnographic interviews or qualitative interviews. With my extensive background in HR as a talent acquisition expert, recruitment business partner in the tech industry, and social worker, I have honed my skills in conducting interviews to make people feel comfortable enough to share everything. As a UXR, I find that in-depth interviews are an invaluable tool for getting to the heart of user needs and want.
From your experience, what is one of the biggest challenges user research(ers) face today?
I believe that one of the biggest challenges we face today is being able to conduct continuous research and moving away from the traditional model of conducting research only when a project is already in progress or being released to users. This involves being proactive and researching things before they're even being asked. To achieve this, we need to have a seat at the table with stakeholders and leaders early in the roadmap planning phase to understand what's in the business portfolio and what teams are going to work on. By doing so, we get to know our users and their needs ahead of time, allowing us to provide high value for research, impact the product and strategy, and save money. Ultimately, I aim to use my UX research efforts to provide essential strategic insights and genuine UX outcomes and build real solutions to big problems that impact people's lives.
What can people reach out to you about and how can they find you?
I'm always happy to share my knowledge and experience with others who are passionate about UX research and design, you can also invite me to lead and facilitate Design Thinking and Service Design workshops in your organizations (shirabencohen@gmail.com).
You can find me on LinkedIn and also check out my Medium articles where I write about UX research, design thinking, and user-centered design.
Thank you, Shira!
Subscribe to stay up to date on User Research news and trends.
---
Spotlight > Articles > Video > Audio
📚 Articles of the Week.
Product discovery methods for a product delivery world
A novel approach to concept testing, where foundational insights from customers are collected alongside their critical feedback on product teams' concepts. It is an expansion of the Lean concept value testing approach and is designed to provide deep insights for discovery learning by adding additional questions to the interview protocol. The author explains three important points that readers need to understand to be successful with this methodology, including identifying the job-to-be-done, helping customers articulate their desired outcome(s), and conducting expert interviewing skills to unearth them. Travis Lowdermilk 04/28
What SurveyMonkey's latest research uncovered about survey length
The 2023 state of surveys report analyzed data from surveys taken on a platform since 2012 and found that survey length is an important factor that impacts the respondent experience. The report recommends keeping surveys as brief as possible and limiting questions to ten or fewer per page. Additionally, survey creators should provide context with their introduction, avoid using too many images, and consider mobile device usage. Abigail Matsumoto 05/03
Visualize data from UX standardized questionnaires
This article explores the opportunities for analysis and visualization of standardized questionnaires in UX research. The author created a fake questionnaire called FLARE to show examples of raw data, transformed data, summary by subscales, inferences, summary by dimension, final score, and visualizations for qualitative and quantitative variables. The article highlights the importance of good practices for data visualization and warns that not all analyses are appropriate for all questionnaires. Paul Amat 05/02
UX research recruiting and operations for children
Conducting UX research involving children can be challenging due to logistical and ethical considerations. The article discusses aspects such as determining the session schedule, obtaining NDAs and privacy, involving parents, determining appropriate incentives, and screening participants. Kristen Elfstrand 05/02
How to prioritize UX research findings when everything feels important
Prioritizing UX research findings can be challenging due to the sheer volume of information and different stakeholder priorities. Three ways to effectively prioritize findings are to align them with key business objectives, categorize them by severity, and choose findings that create high impact with the least effort. By doing this, UX researchers can ensure they are solving real problems for their users and save time and effort in the long run. Reshu Rathi 04/30
Subscribe to stay up to date on User Research news and trends.
---
Spotlight > Articles > Video > Audio
🎥 Video of the Week.
How to build a UX research department from scratch & survive
In this talk, Katrin will walk you through the process of building a UX research department in an environment where people don't understand why their products need to be tested. She's going to give you some simple and practical tips that can be implemented in almost any organisation to help you set up research processes, increase research visibility, and get your colleagues involved, even if they are not the ones who would immediately support you right now. YouTube 04/27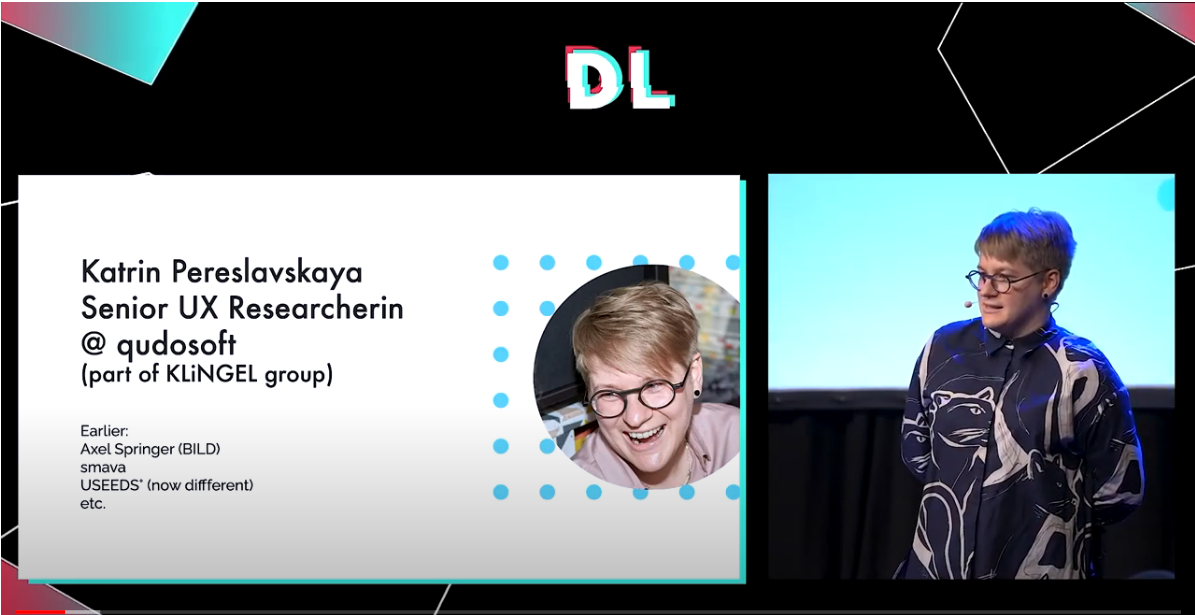 ---
Spotlight > Articles > Video > Audio
🔉 Audio of the Week.
Josh Williams, Director of UX Research at Indeed
In this episode, Henrik interviews Josh Williams, one of the research leaders at Indeed. Josh talks about differences in team culture between places like Bose and Indeed, and how that affects your strategy for engaging stakeholders in research. Developing trust between research and other teams is key to success, and Josh breaks down why in this conversation. Spotify Apple 04/28

Happy Researching,
🗞 Jan
PS: I am launching a podcast (soon)! The User Weekly podcast will be a bi-weekly companion to the newsletter, featuring discussions on my favorite three articles from the newsletter in 10-15 minute episodes. Follow the podcast on Spotify, Apple Podcasts or Google Podcasts.
User Weekly Newsletter
Join the newsletter to receive the latest updates in your inbox.