Hi there! 👋 Thanks for stopping by. USERWEEKLY is your weekly email to understand what is happening in User Research. It's the best way to keep up on trends, methodologies and insights in UX Research. It is written by me, Jan Ahrend. Each week I capture the pulse of our community and answer a simple question: What mattered in User Research this week?
😌 Humans of User Research with Molly Malsam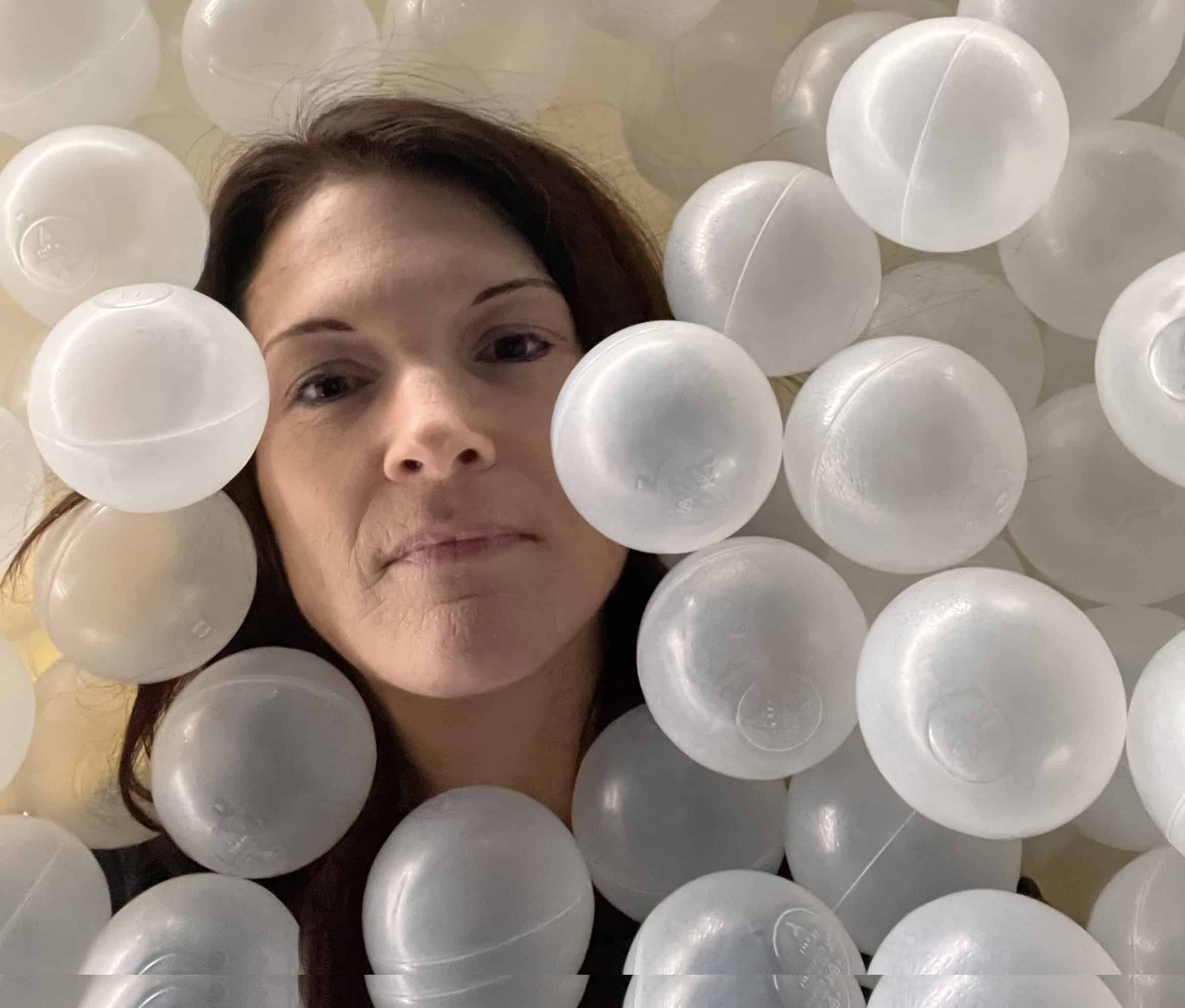 Hey Molly, tell us a little about yourself.
Hi! I'm Molly Malsam, and I am a User Experience Research Manager at Charles Schwab. Following many years of practicing various disciplines within the UX field, I found that I was the most passionate about research so that's what I specialized in. I find human behavior endlessly fascinating, and I never get tired of talking to people in the service of better UX.
What originally got you interested in UX Research?
When I was a technical writer, I spent several years just learning about and mastering my craft. When we started creating online help and gradually moved away from printed guidebooks, I found myself wondering how often people used the help and in what circumstances. I convinced my company to let me visit a client and observe some users, and I noticed one struggling to complete a task. I asked him what he might do to find the answer (knowing it was in the help) and he said he would ask a coworker. I probed if there was anything on his screen he could use, and after moving his mouse around the screen, he said, "well, there's the help, but I usually never find what I need in those places so I wouldn't open it." That was the inspiration for my move to the UX field.
What's one thing that can instantly make your day better?
Luckily, I have a bunch of superstar researchers working on my team. Any day will be made better if I get a note or hear from someone about how good one of my team members are at their jobs, or how much they appreciate the research they do. They all work so hard and advocate so well for the users that they continually inspire me, and it's very gratifying when others recognize them as well.
How can people find you?
People can find me on LinkedIn. I occasionally write articles on the People Nerds blog as well.
Thank you, Molly!
---
Spotlight > Articles > Audio
🎉 Highlights.
Mithila Fox on building the Research function at Stack Overflow
Mithila Fox, Stack Overflow's Director of Product Research, discusses her experience building Stack Overflow's Research function. Mithila covers topics like increasing Research maturity, building relationships with counterparts and stakeholders, and different types of org models for Research. Lauren Gibson & Mithila Fox 03/06
CHI'23 Preprint Collection HCI + AI
Collection of CHI'23 preprints on topics related to computational HCI, data, algorithms, AI and related methodology, inclusively interpreted. Daniel Buschek 03/07
UX for Good: digital sobriety, accessibility, inclusivity, ethics
UX for Good will make it possible to have a positive approach to digital accountability, to design and develop experiences for the benefit of users, companies and society. Thibault Geenen 02/24
Subscribe to stay up to date on User Research news and trends.
🎯 Impact.
How to present research insights to executives with ease
Don't let the prospect of presenting to executives scare you off. These tips help you come confident and prepared. Andrea M. Amoró 03/06
Can Immersive Journalism Make Way for More Responsible Storytelling?
Dr. Sanchez Laws believes immersive technologies have the potential to introduce responsibility to journalism, and inspire people to strive for peace. Kris Kopac & Ben Wiedmaier 03/07
⚙️ Research Ops.
Survey Results: Convincing Stakeholders of UXR Importance
Results of a survey conducted on UX research budgets and the struggle faced by UX teams in convincing stakeholders of the importance of UX research. 80% of respondents struggled to convince stakeholders of the value of UX research. Showing instead of telling, empathizing with managers, and using the voice of the user to validate points made can help secure budget. Marek Strba 03/02
Customer Success in UX Research: Roadblock or Valuable Resource?
Customer Success can be both an asset and a roadblock for research. Learn tips for collaboration, potential risks, and tools that can help. Lizzy Burnam 03/07
🔭 Methods.
Rescreen participants to contextualize results
Rescreen usability test participants to gather relevant information and provide context for interpreting test behavior. This helps push back on excuses and filter out fakers, ultimately leading to more valuable insights. Zsombor Varnagy-Toth 03/07
How to do user research when your user is a heroin addict
Seb describes their experience of conducting user research for a digital-first opioid treatment program. They found participants through partnering with clinical research and Reddit communities, and highlight the importance of empathy and understanding in building a product to solve a problem for someone. Seb Agertoft 03/07
🎓 Getting into UXR.
UXR bootcamps & alternatives for learning the craft
Exploration of the various options for people seeking to transition into the field of UX research. While UX bootcamps are a popular choice, they are not always the best option. Alternative options include pursuing a degree in a related field, auditing courses, or taking workshops and certifications designed for UX professionals. Lawton Pybus 03/05
Subscribe to stay up to date on User Research news and trends.
---
Spotlight > Articles > Audio
🎙 Audio of the Week.
The Evolution of UX feat. Dr. Jakob Nielsen, NN/g
The UX industry has recently seen what some call "unprecedented" shifts with layoffs and generative artificial intelligence rapidly changing how UX work is done. However, there have been similarly turbulent periods in tech, decades before. Dr. Jakob Nielsen reflects on the changes that have taken place over the near 25 years Nielsen Norman Group has been around, and discusses whether or not generative AI is just a phase or truly the next chapter of UX work. Spotify | Apple Podcasts

Doing UX Research In One Week
Annemarie Fulcer is a UX researcher who has worked at companies including Microsoft and the New Jersey Institute of Technology. In this episode, Annemarie discusses doing UX research quickly in pulse cycles. Spotify

Happy Researching,
🗞 Jan
PS: I am soon launching a podcast! The User Weekly podcast will be a bi-weekly companion to the newsletter, featuring discussions on my favorite three articles from the newsletter in 10-15 minute episodes. Follow the podcast on Spotify, Apple Podcasts or Google Podcasts.
User Weekly Newsletter
Join the newsletter to receive the latest updates in your inbox.