🗞 Diversity and Inclusivity in UX Research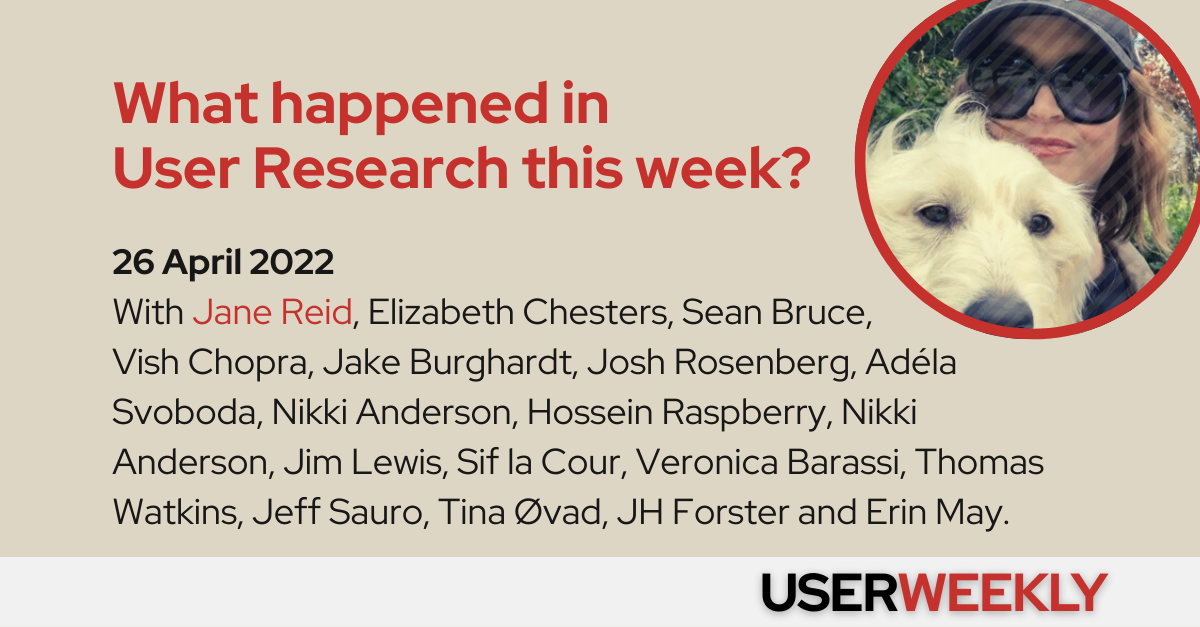 Hi there! 👋 Thanks for stopping by. USERWEEKLY is your weekly email to understand what is happening in User Research. It's the best way to keep up on trends, methodologies and insights in UX Research. It is written by me, Jan Ahrend. Each week I capture the pulse of our community and answer a simple question: What mattered in User Research this week?
😌 Humans of User Research w/ Jane Reid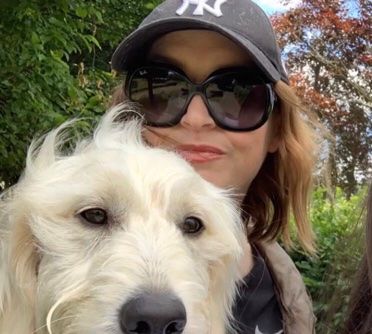 Hi Jane, tell us a little about yourself.
Hello, I'm Jane, a user researcher and dog mum. I'm based outside Glasgow, in Scotland. I was a civil servant at a UK government department (DWP)  for over 25 years. I left 5 years ago to set up my business ReidbetweentheLines Ltd. I've supplied user research services to 10 public and private sector organsations. I love nothing more than working with others to solve thorny problems. I'm also co-founder of ResearchU Training limited with Janice Hannaway.
What do you wish you knew when you began your research journey?
That design (in government)  is 'political' and sometimes no matter how hard you try, user needs can't /won't always be met. The first time it happens it's a shock to your system but you soon realise that user research is only one part of a bigger story….an incomplete one.  The earlier you understand the context, bring in other data then triangulate your findings the better. It's not the sole responsibility of a user researcher to make the case for change contrary to what others may think. You need to help people understand this.
If you had unlimited budget and time for research, what would you do with it?
Research the effect of working on Covid-19 related services on the UCD community with a view to supporting people to recover and stay in the profession.
How can people learn more about you and your work?
Visit my LinkedIn to read about some of the work I have been involved in for example: Digital Sex and/or gender. Digital remote working.
Thank you, Jane!
---
Spotlight > Articles > Video > Audio
🎉 Highlights.
Diversity and inclusivity in UX research: how and why it matters
The more diverse your user research, the richer the experience. Everyone will gain from your product. Elizabeth Chesters 04/21
How to be a games user researcher with Steve Bromley
Professional games user researcher and former Playstation veteran Steve Bromley gives us the low-down on the coolest sounding research role out there. Sean Bruce
A user researcher's guide to building ML products
Machine learning is the new frontier for user research, expect to see it on your roadmap soon! But before you panic, read my 3 steps to guarantee your ML product makes it to market successfully. Vish Chopra 04/22
🎯 Approaches.
Adding 'echo read outs' to re-engage product teams with research projects
Researchers can bake recurring communication 'echoes' into their extended project timelines, increasing product peoples' connection with insights over the actual time frames of planning work. 'Echoes' can spur meaningful re-engagement, activation, and accountability. Jake Burghardt 04/25
Research ethics 101: how we approach data privacy & confidentiality
The first post in a series on ethics in UX research at DonorsChoose. We're kicking things off with an introduction to our tenets on data privacy and confidentiality. Josh Rosenberg 04/22
9 things you can do to make user research stick
How we marketed our research successfully, even in times when we couldn't meet in the office. I hope this will give you some ideas on how you can share any of your research findings within your company, in a (fun) way that works. Adéla Svoboda 04/22
🛠 Methods.
A step-by-step guide to writing better research questions
Say goodbye to doomed studies with invalid research questions, follow these tips to have a clear, solid start to your project. Nikki Anderson
The power of exercising loud
On the impacts of immersive exposure to UX processes. Hossein Raspberry 04/07
How to measure user satisfaction (without the NPS)
See why the NPS can lead to unclear results and what you should use instead to better understand how pleased (or unhappy) your users are. Nikki Anderson
Difficult-easy or easy-difficult—does it matter?
In this article, we describe why polarity of survey endpoints may or may not produce different outcomes and the results of an experiment to estimate the magnitude of the difference. Jim Lewis & Jeff Sauro 04/19
📆 Partner Event
UXinsight Festival 2022 – May 30, 31 and June 1 (hybrid)
UXinsight's sixth annual UX research conference, in-person or online. Created by UX researchers for UX researchers. Three days full of practical workshops, inspiring talks by experts from leading companies and networking opportunities. Be inspired, make connections & improve your skills. Recordings for all ticket holders! Get your ticket now
Subscribe to stay up to date on User Research news and trends.
---
Spotlight > Articles > Video > Audio
🎥Videos of the Week.
Hybrid user testing & research processes
Sif la Cour, UX Lead at ZeroNorth will share her experiences with hybrid user testing and how you sometimes need to bend the textbook rules while testing. YouTube 04/22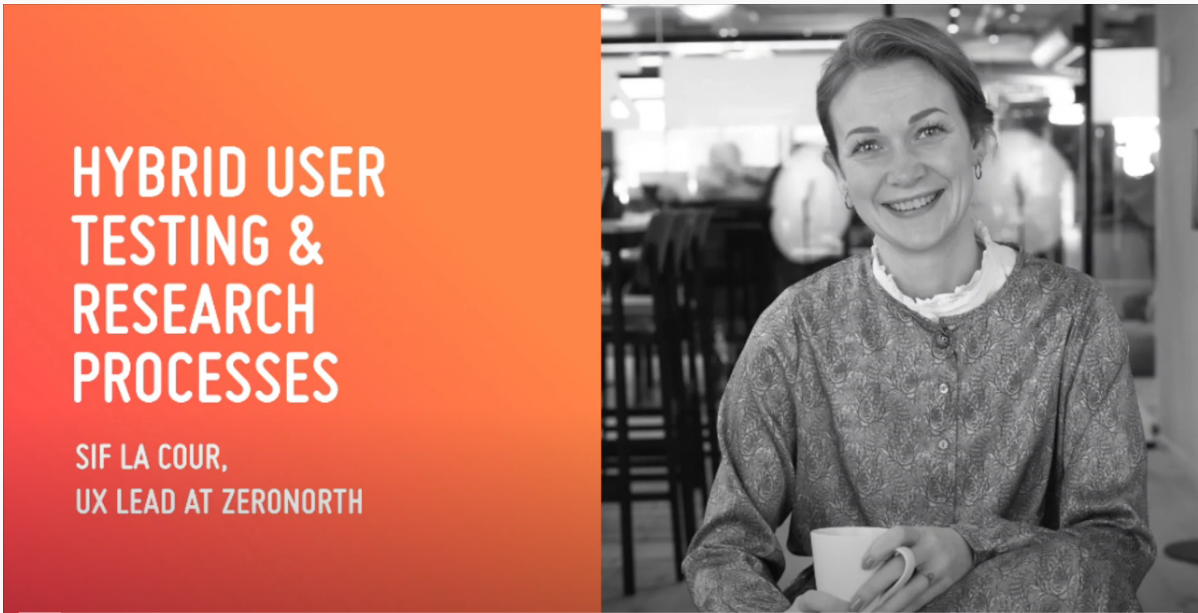 ---
Spotlight > Articles > Video > Audio
🔉Audio of the Week.
Anthropology and artificial intelligence
Professor Veronica Barassi (St. Gallen) explores what she believes anthropology uniquely brings to the study of data technologies and AI. She asks (and answers), "why would an anthropological approach be different from say, for instance, Virginia Eubanks, who uses ethnographic methodologies and has a real context-specific understanding of what's happening on the ground.". Spotify Apple 04/20

Design psychology with Thomas Watkins of 3leaf
Thomas Watkins of 3Leaf chatted with Erin and JH about the similarities and differences between design psychology and UX research, risks and need-to-knows for psychologists transitioning into business research, the power of mental models, and more. Spotify Apple 04/20

Happy Researching,
🗞 Jan
User Weekly Newsletter
Join the newsletter to receive the latest updates in your inbox.