UXR Spotlight: Erika Lopez Franco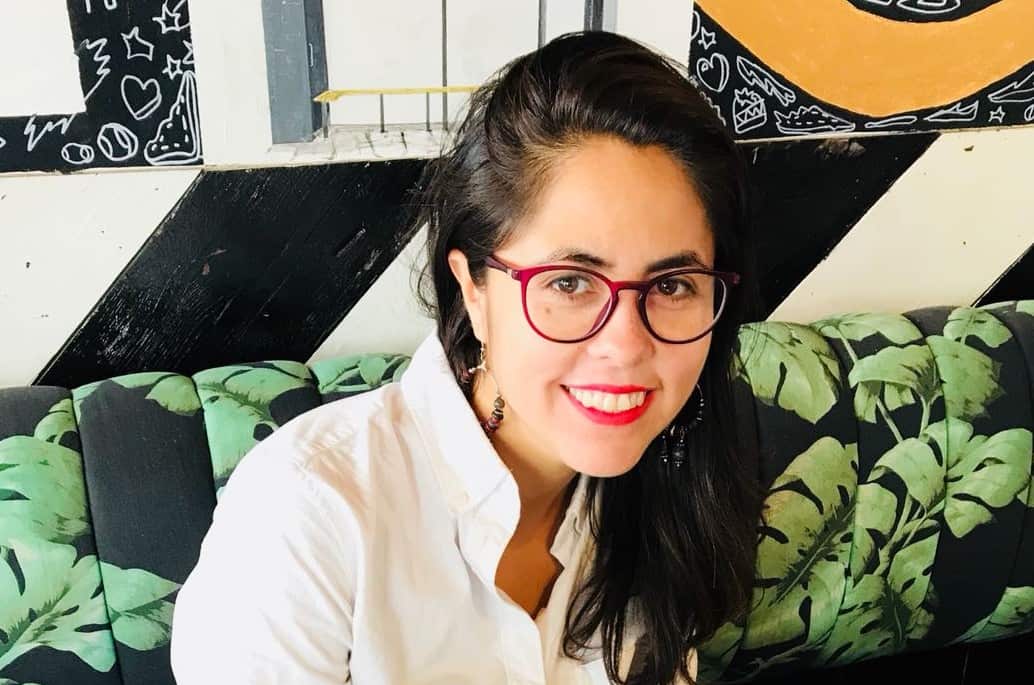 This spotlight was part of USERWEEKLY - a weekly email to understand what is happening in user research. It's the best way to keep up on trends, methodologies, insights across the industry, and meet new researchers. Each week, the newsletter captures the pulse of our community and answers a simple question: What mattered in User Research this week?
Tell us a little about yourself, Erika Lopez Franco.
Hola! 🌞 I'm Erika Lopez Franco and I just had my one year anniversary working as UXR for the recently launched YouTube Shopping (as a member of Google's extended workforce). I was born and raised in Mexico and in 2012, I moved to the UK for graduate school and have been here since. I transitioned to UXR during the pandemic bringing with me 10 years of experience conducting human-centered and participatory research with communities, UN agencies, and NGOs in Latin America, Africa and Europe. I enjoy living in London because I can access the best of food, dance, art, music and culture from all over the world. Saying London is diverse is an understatement, except for its weather 🌧️… So, I also enjoy traveling frequently (mainly) to warmer destinations.
What energizes you about your career?
I thought about writing about the rising challenges for UXR. But, on second thought, I found it uplifting to reflect on what I've found particularly exciting in our field. The first thing that comes to mind is that we are right at the brink of the AI revolution that is likely to change forever the processes and tools central to our craft. But what I personally find energizing is learning about UXR-led initiatives that exist to ensure that digital tech innovation is shaped by the needs and context of underrepresented groups. Two examples that come to mind are YouTube's Culture Lab which centers underrepresented creators' experiences in product development, and the work done by YT Horizontal Insights UXR team to ensure accessibility is a key metric to our user journeys. Luckily, it seems every week I learn about other initiatives in YouTube and beyond… I find this very exciting and motivating!
Superhero question
If I were a superhero, my name with me Languagist.. I'd like to have the superpower of speaking all languages. One of the things I enjoy most not only at work but in life is having deep conversations about what shapes our likes, fears, wishes and ultimately our behaviors. Unfortunately, it is never the same experience mediated by translation; so, I'd love to be able to speak to people in any language to truly build empathy and a deeper connection.
If you could design a product for any historical figure, who would you choose and why?
The first thing that came to my mind was the Suffragette Movement. Assuming they'd already have access to smartphones… I would create for them a highly safe, encrypted, communication and logistics app accessible only with fingerprint recognition and through specific WiFi networks… think Signal meets Notion. So, their plans could be brainstormed, communicated, planned and organized without the need to expose themselvesmoving from one secret location to another.
What would you like to talk about with other researchers and how can they find you?
All things around the inclusion of diverse underrepresented groups in product development and increasing the presence of women in tech, particularly in leadership positions. If you are part of an exciting initiative or know about a community that is using UXR to address some of these issues . Please get in touch via LinkedIn! Especially keen to connect with Latinx UXRs as I haven't met many yet 🙂
Thank you, Erika Lopez Franco!
Subscribe to stay up to date on User Research news and trends.
---