🗞 Finding hard-to-get participants

Hi there! 👋 Thanks for stopping by. USERWEEKLY is your weekly email to understand what is happening in User Research. It's the best way to keep up on trends, methodologies and insights in UX Research. It is written by me, Jan Ahrend. Each week I capture the pulse of our community and answer a simple question: What mattered in User Research this week?
😌 Humans of User Research with Maryann Slama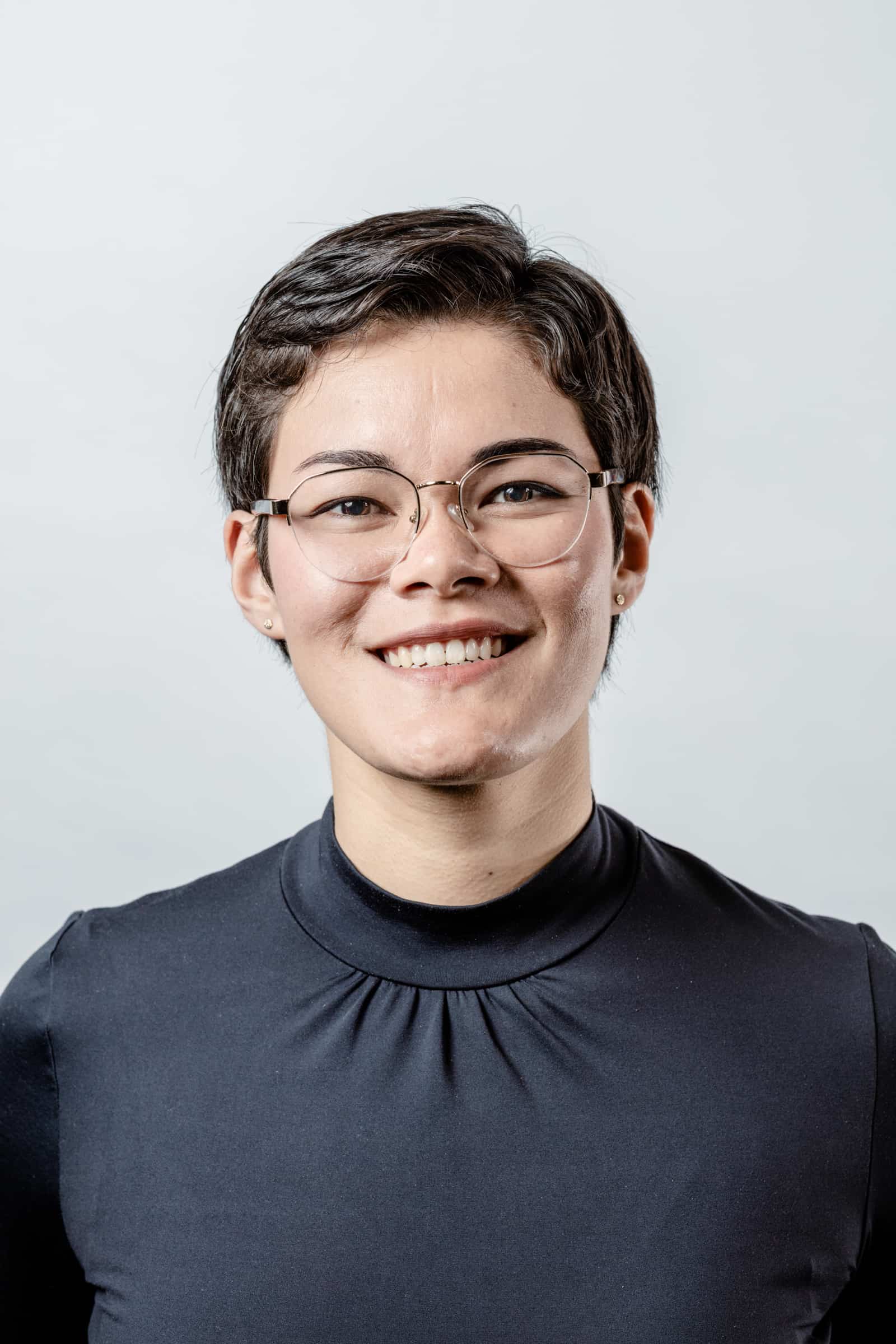 Hi Maryann, tell us a little about yourself.
Hey there! I'm Maryann Slama and I lead research operations for a team of about 40 UX researchers at IBM. My goal is to enable our product teams to make better, data-informed decisions – by building the research infrastructure needed to uncover impactful insights. I have a master's degree in psychology, am based in Stuttgart, Germany, and love pulling inspiration from other fields.
What energizes you about your career?
I love working on systems. I find it so exciting to approach a complex system, work to understand it, break it down into its base components, and find sneaky ways to improve it. To me, there's beauty in it; in building elegant efficiencies. I feel so lucky to have found a role that lets me pair that with my curiosity for knowledge. In ResearchOps, there's always more to learn and improve on; and the more effective I am in learning and improving our systems, the more the entire business can learn and improve our products. I love being able to influence our collective cycle of learning.
If you were a superhero, what UX Research power would you have and how would you use it?
I'd say my superpower is constantly being aware of what I do and do not know – and learning to communicate it without embarrassment! I have learned to think in probabilities which has served me incredibly well in both my career and personal life. We're constantly making decisions and forming opinions based on imperfect and incomplete data. So I've gotten in the habit of being explicit about my my confidence level and my assumptions not just in my research, but in my work and life. By acknowledging that I'm rarely 100% sure, it's much easier for me to change my mind when better or more data rolls in. When I make decisions or form opinions, I'm in the habit of asking myself, "What would it take for me to change my mind?" and I try to carry that with me.
What would you like to talk about with other researchers and how can they find you?
Reach out to me on LinkedIn (in/maryannslama/). I love connecting with folks across the UXR field and beyond it. Let me know what's getting you excited in UXR these days; if it's exciting to you, it's probably exciting to me.
Thank you, Maryann!
---
Spotlight > Articles > Video > Audio
📚 Articles of the Week.
How teams do continuous discovery research today, according to research
Teams are embracing continuous discovery for UX research, collecting small, regular insights to compound over time. It offers a lightweight approach with simplified recruiting, consistent interview formats, and quick synthesis and sharing. Challenges include recruitment difficulties, time-consuming insights synthesis, and prioritizing a positive participant experience. Lizzy Burnam 06/23
Shape your path with a UXR career framework
Insights into creating a user research career framework, including identifying focus areas, defining career levels, and establishing criteria for each level, enabling individuals to assess their skills and plan their career progression effectively. Nikki Anderson-Stanier 06/23
How researchers collaborate with cross-functional peers
Researchers must understand the perspectives of key stakeholders to ensure the impact of their insights. Collaborating with product managers, designers, data scientists, and customer success managers requires building relationships, aligning goals, and tailoring research to meet the specific needs of each stakeholder group. Janelle Ward 06/24
Sneak a peek behind the scenes with contextual inquiry
Contextual inquiry offers a powerful research method by observing users in their natural environment. By striking a balance between interviewing and observing, this approach provides valuable insights into users' behaviors and workflows, enabling researchers to gain a deeper understanding of their needs and experiences. Nikki Anderson-Stanier 06/23
How to conduct a heuristic evaluation (by NN/g)
Step-by-step instructions to systematically review your product to find potential usability and experience problems. Download a free heuristic evaluation template. Kate Moran & Kelley Gordon 06/25
SurveyMonkey research: market researchers are ready for AI-enabled solutions
AI is transforming market research, as a quarter of professionals are already using it for tasks like data analysis and visualization. Market researchers anticipate AI taking over key tasks within five years, such as data analysis and survey question writing, while offering less biased, more accurate, and faster insights. Zoe Padgett 06/25
Educate stakeholders with an intro to UXR presentation
Educating stakeholders on the value of UX research is crucial for its integration. By conducting a crash course presentation, you can foster understanding, secure support and resources, align expectations, promote collaboration, and unlock opportunities for user-driven innovation. Zalia Greathouse 06/21
Subscribe to stay up to date on User Research news and trends.
---
Spotlight > Articles > Video > Audio
🎥 Video of the Week.
Unlocking the elusive: how to find hard-to-get participants
Learn how to define hard-to-get participants, discover key methods for engaging with them, explore illustrative examples of successful engagement, and consider alternative methods like proxy users and expert reviews. YouTube 06/22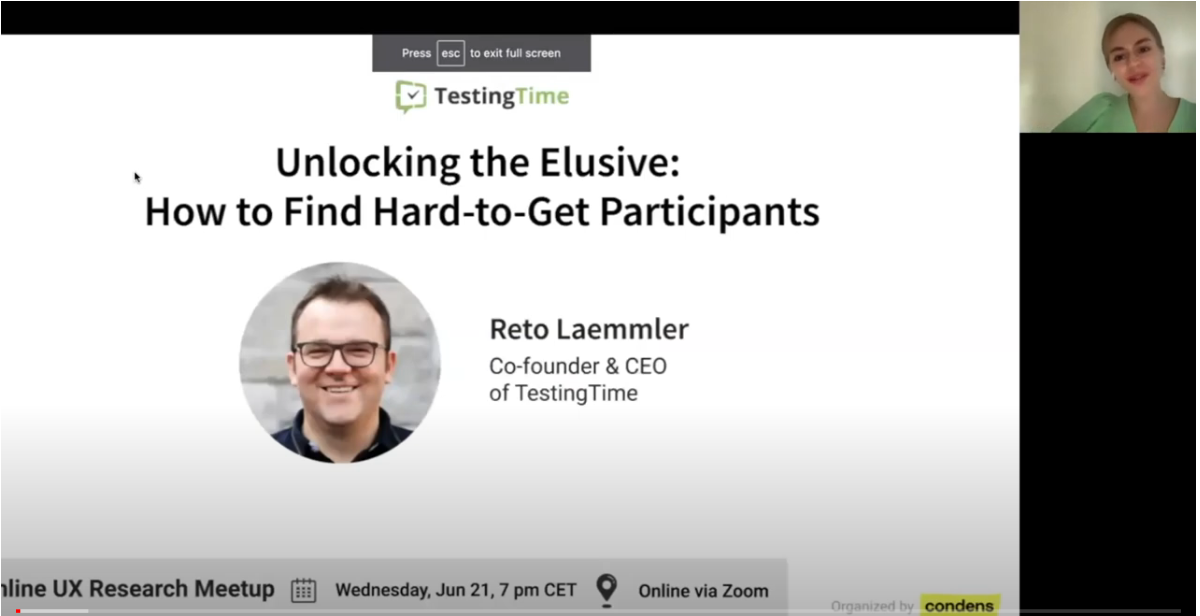 ---
Spotlight > Articles > Video > Audio
🔉 Audio of the Week.
Upskill product teams in UX Research
Helen Devine discusses her experience enabling product teams to help with research at the Economist and going from 0 UXRs to 50+ PWDRs. Spotify Apple 06/21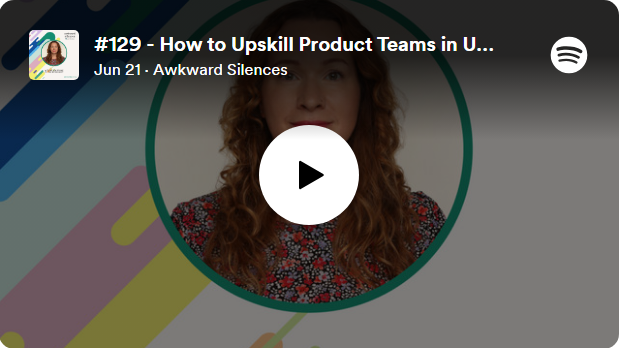 Happy Researching,
🗞 Jan
User Weekly Newsletter
Join the newsletter to receive the latest updates in your inbox.