🗞 Stop dividing generative and evaluative research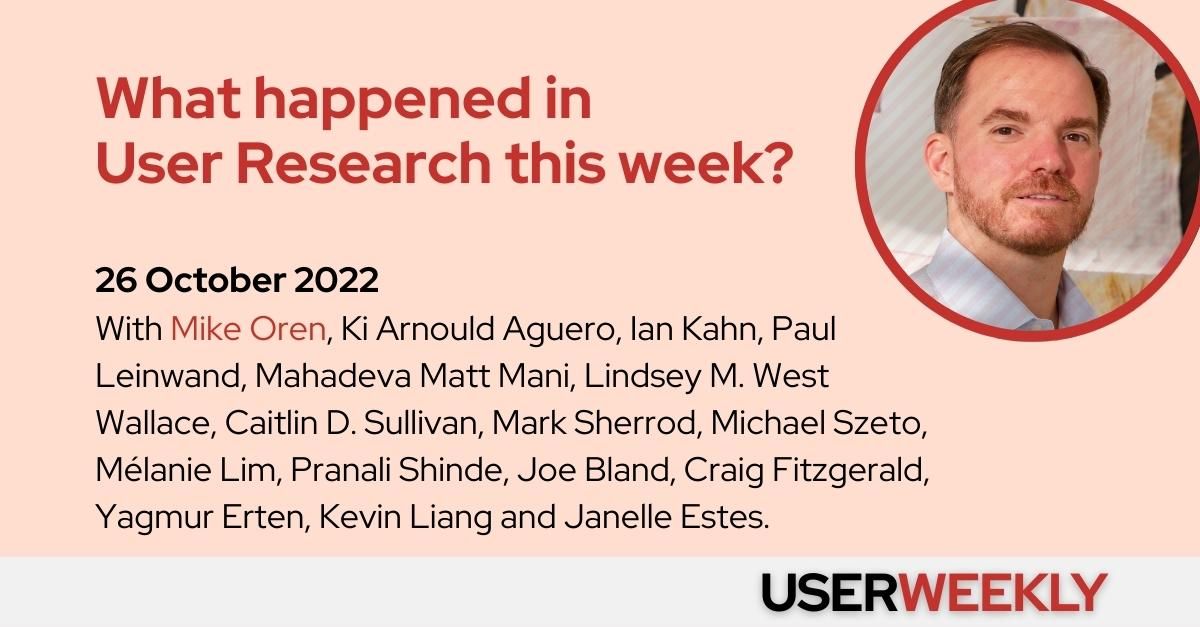 Hi there! 👋 Thanks for stopping by. USERWEEKLY is your weekly email to understand what is happening in User Research. It's the best way to keep up on trends, methodologies and insights in UX Research. It is written by me, Jan Ahrend. Each week I capture the pulse of our community and answer a simple question: What mattered in User Research this week?
😌 Humans of User Research with Mike Oren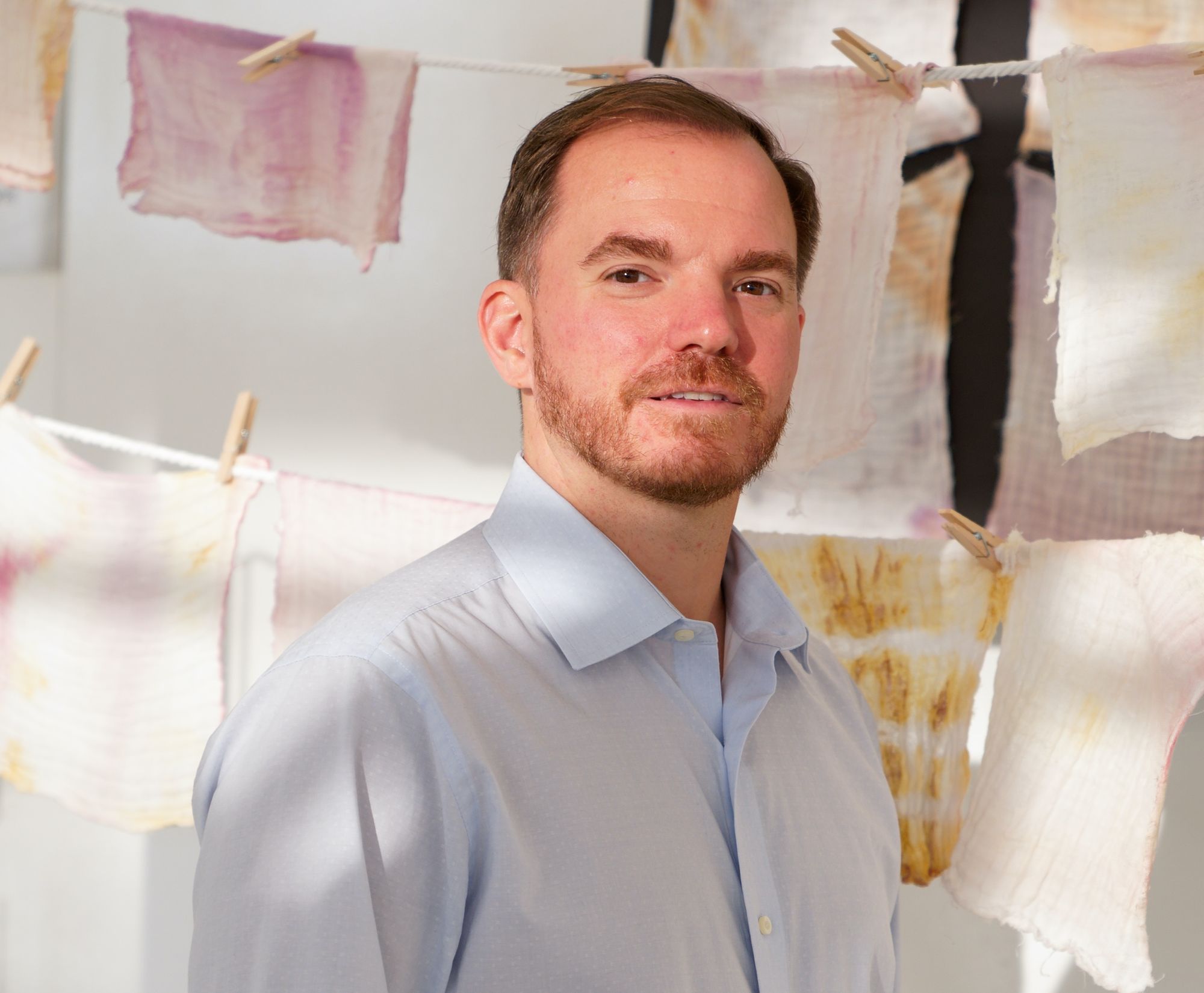 Hey Mike, tell us a little about yourself.
I built and led a team of design researchers at Klaviyo. Prior to this I built out and led a team of design researchers and design strategists at a large health insurer (HCSC / BlueCross BlueShield of IL, TX, NM, OK, and MT) where I also had period leading interaction designers and content strategists. I also teach in my spare time at Illinois Institute of Technology's Institute of Design (ID).
What energizes you about your career?
As someone who leads a team of researchers, I get really energized when I see the growth of members of the team. Sometimes that's through seeing them demonstrate mastery of soft skills when working with partners in the organization or other times where I see them implementing research methods we've discussed or that they've observed their peers utilize. I also love seeing the improvements they bring to our product for our customers through translating the empathy to action.
What do you remember most about your first UXR job?
My first UXR job was an internship at Google during my Masters, so I was a little spoiled by first experiences. The passion and knowledge everyone on that team was bringing under the leadership of Maria Stone at that time was great. However, even that first experience I learned about the tension between what we learn through research and ability to get our partners to act on it. I had worked on iGoogle (if you remember that) on a longitudinal study where the team had originally talked about me presenting the work to Marisa Meyers (then VP of Product–pre-CEO of Yahoo days). The results were not in iGoogle's favor and that promised meeting never materialized (not that I was surprised) after results came back suggesting iGoogle lacked sticking power or a key value driver leading to high early abandonment rate (even of paid participants).
Feel free to reach out to me on LinkedIn.
Is there anything else on your mind?
I have a particular passion about the potential power of technology to help bring people together and how user experience focuses too much on a (false) model of a single "user" sitting at a single device interacting with it. Thinking about social interactions and the larger ecosystem of individuals and their core collaborators has the potential to reimagine how our technologies work.
Thank you, Mike!
Subscribe to stay up to date on User Research news and trends.
---
Spotlight > Articles > Video > Audio
🎉 Highlights.
The occasional badassery of UX Research skills
As a UX Researcher, I sometimes feel like my skills don't have practical application to my personal life. But my skills for planning a conversation, my ability to gauge people's emotions, and my stakeholder management techniques made a difficult family conversation go smoothly. It made me proud of being a UX Researcher. Ki Aguero 10/19
How to gain a competitive advantage on customer insights
Based on research into 12 companies, the authors detail the ways companies can gain their own privileged insights — including creating a more robust and engaging customer service experience, integrating customers into product and service development, and observing and interacting with customers while they use products.Ian Kahn, Paul Leinwand & Mahadeva Matt Mani 10/20
Stop dividing generative and evaluative research
I don't think the distinction between generative and evaluative research serves us well. Every single study we do should generate new insights about the people we study and allow us to refine our understanding of the problems our products are trying to solve. Here are some ways to expand requests for evaluative research into research with generative insights. Lindsey M. West Wallace 10/25
The 2022 Research Incentives Report (Sponsored)
We analyzed data from nearly 20,000 successfully completed research projects to uncover recent trends in UXR incentives. Dig into the report for insights into average, common, and recommended incentive amounts, segmented by all kinds of research studies—from B2B to B2C, moderated to unmoderated, 15 minute tasks to multiday projects.
Read the report
⚙️ Research Ops.
Should you do UX Research yourself, or hire an agency?
The Pros and Cons of these two options — plus a third you might have ignored. Caitlin D. Sullivan 10/24
9 tips for automating your usability testing process
How do you speed up your usability testing? We take a look at how automation can help. Mark Sherrod 10/19
🖤 Diversity, Bias & Growth.
The impact of diverse backgrounds when humanising research
Celebrating your Diverse Skill Set. Human Experiences Lead to Humanised Research. Humanising Research Through Our Own Experiences Comes With Risk. 10/20
Debunking 5 common user research myths
Here are 5 common UX Research misconceptions I have heard or overheard too many times that I would like to address. Mélanie Lim 10/21
How to overcome social desirability bias in your research
Social Desirability Bias, what it is and 6 ways to overcome it. Pranali Shinde 10/21
3 ideas to further your UX mentoring
After a few years offering mentoring designers in a local UX meetup and online internationally via ADPList, I thought I would share 3 key learnings in my experience that could be helpful for aspiring UX mentors out there. Michael Szeto 10/24
🛠 Methods.
A Simple Guide to Cognitive Walkthrough
Cognitive walkthrough is a long-established tool for developing new or complicated flows. They're quick to set up, suitable for rudimentary designs, and can be done with internal or external participants. Joe Bland 10/25
How to build a killer product proposition with user research
Speaking with potential users to help shape your product doesn't need to be difficult or expensive. Here's how we did it at Yonder. Craig Fitzgerald 10/18
Subscribe to stay up to date on User Research news and trends.
---
Spotlight > Articles > Video > Audio
🎥 Video of the Week.
Dealing with imposter syndrome as a UX research team of one
This talk is aimed to provide examples of what imposter syndrome could look like to a UX researcher --especially as a team of one. Yagmur will share her experiences in dealing with and overcoming imposter syndrome and provide guidelines and frameworks that worked for her to build confidence in oneself as a researcher. YouTube 10/20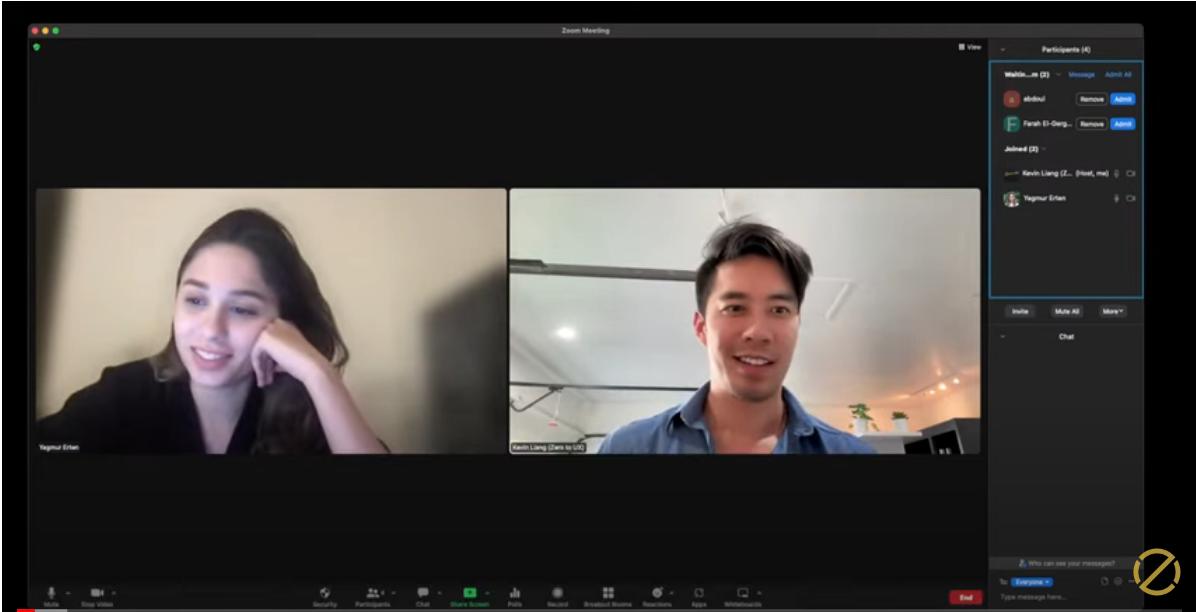 ---
Spotlight > Articles > Video > Audio
🔉 Audio of the Week.
How to better understand your customers as humans and support a more diverse UX
In this episode, Janelle Estes talks about understanding your customers as human beings, engaging them in the feedback and development process, and embedding the customer voice in your business. Spotify Apple 10/12

Happy Researching,
🗞 Jan
User Weekly Newsletter
Join the newsletter to receive the latest updates in your inbox.