🗞 What's happening to UX Research right now?
Microsoft's continuous learning culture | Creating non-obvious research insights | The bright future of UXR | The Psychology of ChatGPT | Usability testing with older adults

Hi there! 👋 Thanks for stopping by. USERWEEKLY is your weekly email to understand what is happening in User Research. It's the best way to keep up on trends, methodologies and insights in UX Research. It is written by me, Jan Ahrend. Each week I capture the pulse of our community and answer a simple question: What mattered in User Research this week?
😌 Humans of User Research with Reto Lämmler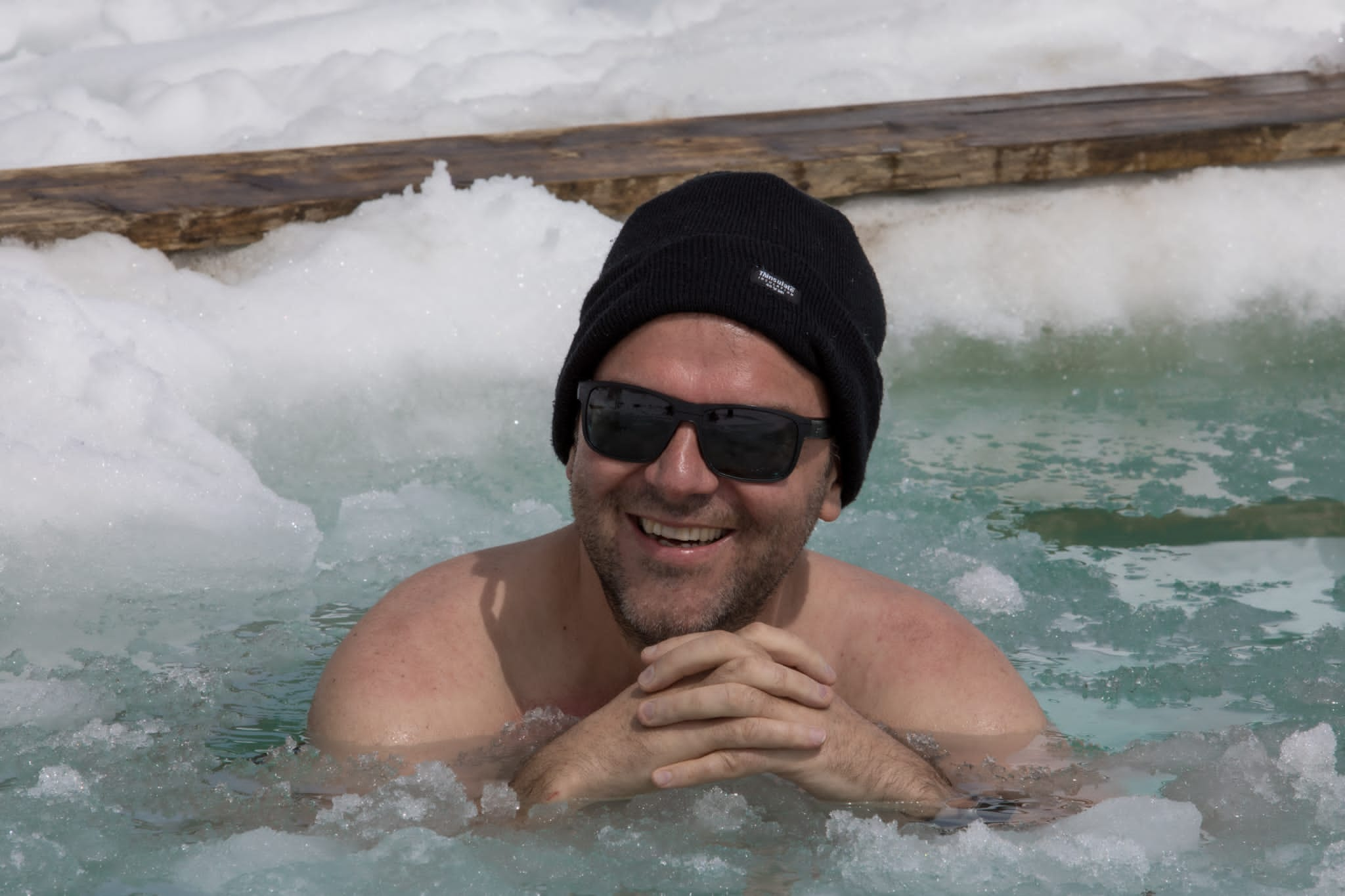 Reto, tell us a little about yourself.
I am the Co-founder and CEO of TestingTime. I was always fascinated about startups and wanted to become an entrepreneur myself. I failed twice until I discovered my golden opportunity for a digital test user recruitment service. The inspiration for TestingTime came out of my master studies in HCID in 2013. When I am not working, I love to travel, run, hike, meditate and most importantly take  ice baths (WimHof method).
What originally got you interested in UX Research?
I joined Doodle.com as VP Product in 2008. Doodle's focus on radical product simplicity fascinated me and I learnt that regular UX Research is the main reason for its success. While others just started to familiarize themselves with UX/R, Doodle was ahead of its time and established a high UX maturity across the team. My newly discovered passion for UX/R led me back to school to obtain a Master in Human Computer Interaction Design during 2012 - 2014. From then on, my startup gen was in charge and pushed me to start TestingTime and become an entrepreneur in the UX/R space.
What was the funniest/weirdest experience you had in a user study?
Since 2018, I have been appointed by my University (Fachhochschule Ost) to teach Usability Testing during the master program for HCID. I strongly believe in hands-on education and always make the students prepare, conduct and analyze a real user test. Test users are provided by TestingTime, so the students experience the unbiased participant setting. But once, this turned out to be quite the opposite from "unbiased". A test user showed up for the on-site test, which was about testing an unboxing experience of a drone. The person responsible for moderation was assigned during the class, and didn't know anything about the test user. It turned out he was her ex-boyfriend from a recent breakup. The initial awkward silence was managed impressively well by both the moderator and participant.
What can people reach out to you about and how can they find you?
I have lots of experience about entrepreneurship, usability testing and obviously participant recruitment. Happy to help with any of these topics. Connect with me on LinkedIn and message me there. I live and work in Wiedikon, Zürich. If you want to grab a coffee in my office, write to me on LinkedIn and I am happy to grab a coffee with you.
Thank you, Reto!
---
Spotlight > Articles > Video > Audio
📚 Articles of the Week.
How you can create non-obvious UX research insights
Improve UX research insights with 6 tips: Start with stakeholder interviews, go multidimensional in data collection, include extreme cases, allow ample time for analysis, present findings with compelling stories, and reconsider "I knew it" feedback. Soyeon Lee 07/19
Why UX Research has a bright future in the age of AI
AI tools are streamlining website and product creation, but the "fail fast" approach is becoming outdated. UX Research and Design will gain value by focusing on user-centered approaches, iterating based on user feedback, and optimizing information architecture and UX writing for AI tools. Christopher K Wong 07/26
Usability testing with older adults
Conducting usability testing with older adults requires understanding their unique needs, recruiting diverse participants, creating a safe environment, and incorporating assistive technologies. Building trust and providing realistic tasks are essential for gaining valuable insights to improve product accessibility for this demographic. Megan Chan 07/23
The Psychology of ChatGPT
The Psychology of ChatGPT: As user interfaces evolve with the adoption of ChatGPT, product researchers must understand its biases to ensure responsible usage. ChatGPT exhibits left-leaning political biases, hallucinates information, and lacks AI capabilities. Awareness of these biases can help researchers set healthier expectations and creatively leverage ChatGPT's potential while being mindful of its environmental impact. Alexandra Jayeun Lee 07/18
How Microsoft fosters a continuous learning culture
How Microsoft's Video, Learning, and Marketplace team uses learning sessions to increase stakeholder engagement, drive team alignment, and foster innovation. Ben Wiedmaier 07/25
Gaming UX research: 5 lessons to level-up user experiences across industries
Gaming UX Research teaches us the value of being an expert in the subject matter, embracing inclusivity in participant selection, treating usability tests like playtesting, using storytelling in research reports, and gamifying the share-out process to boost stakeholder engagement and impact. Ali Smith 07/18
What's happening to UX research right now?
UX research is undergoing a transformation, with AI playing a significant role in enhancing efficiency and generating research questions. Embracing change, focusing on strategic value, and delivering impactful work will be crucial to remain indispensable in the evolving UX research landscape amidst democratization and layoffs. Brad Orego 07/18
Subscribe to stay up to date on User Research news and trends.
---
Spotlight > Articles > Video > Audio
🎥 Video of the Week.
From lean UX to OKRs: how to build better product with Jeff Gothelf
In this insightful interview with Jeff Gothelf, a prominent figure in product, UX, and business, he discusses various key topics from his books, including LeanUX, the importance of getting started, the concept of design, and the value of OKRs in building better products and teams. YouTube 07/20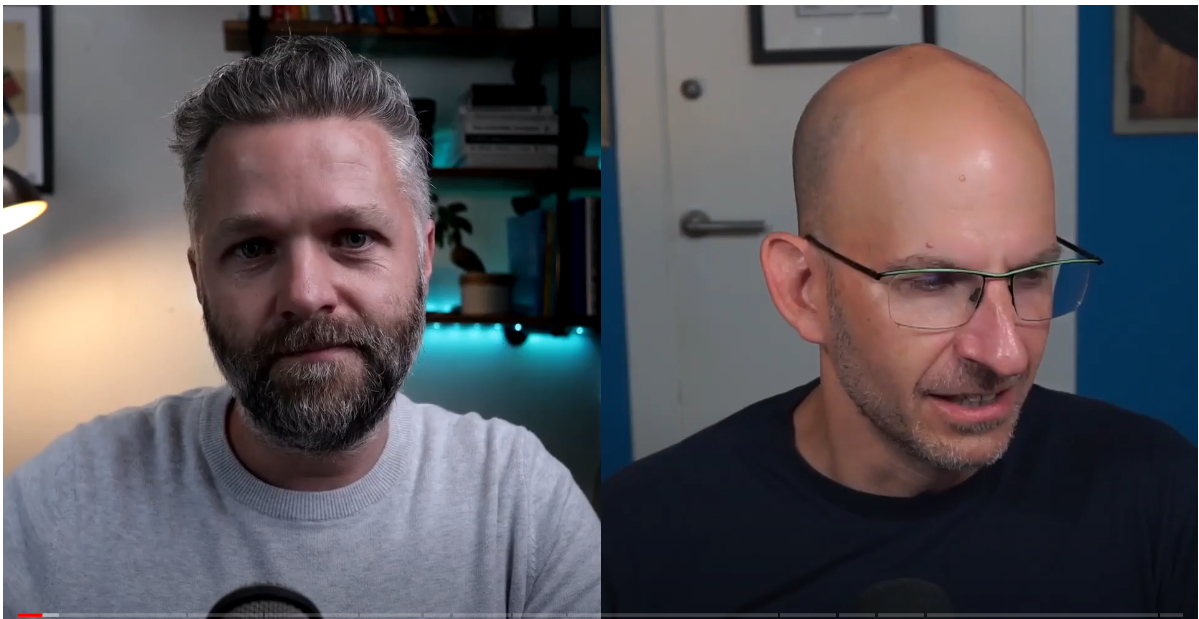 ---
Spotlight > Articles > Video > Audio
🔉 Audio of the Week.
Ask participants to tell you what you don't know to ask
Amanda Rotondo, PhD discusses her book chapter "Ask Participants to Tell You What You Don't Know to Ask" and provides some insight about building team empathy in a remote world. Spotify Apple 07/25

Happy Researching,
🗞 Jan
User Weekly Newsletter
Join the newsletter to receive the latest updates in your inbox.