🗞 Evolving Human-Centered Design & Research
Hi there! 👋 Thanks for stopping by. USERWEEKLY is your weekly email to understand what is happening in User Research. It's the best way to keep up on trends, methodologies and insights in UX Research. It is written by me, Jan Ahrend. Each week I capture the pulse of our community and answer a simple question: What mattered in User Research this week?
😌 Humans of User Research with Toluwa Awodiya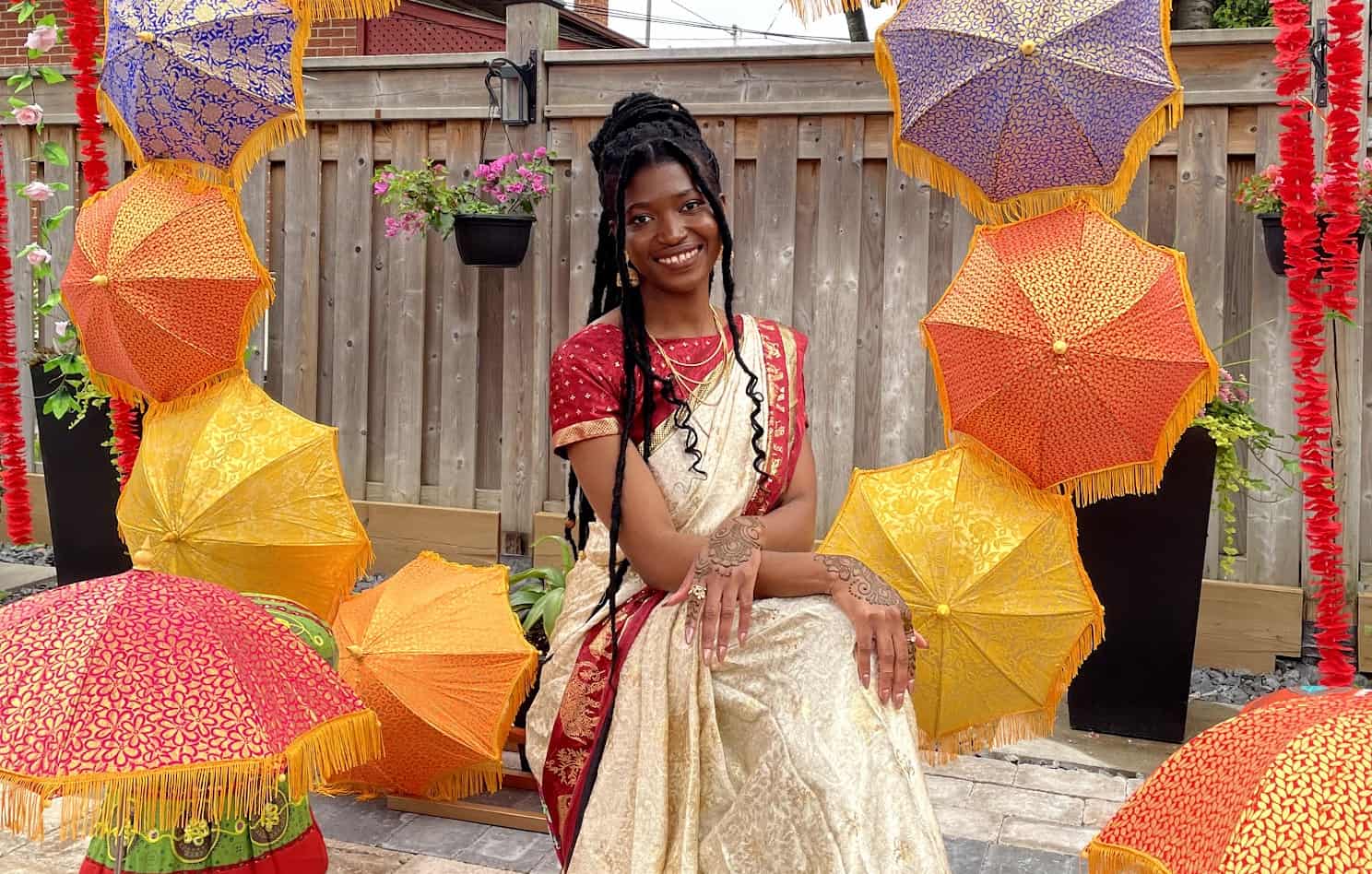 Hey Toluwa, tell us a little about yourself.
Hi 👋🏾 I'm Toluwa (TOE-loo-wah)! I live in Toronto, Canada, but born and raised in Lagos, Nigeria. Currently, I work as a Product Research Manager at Momentive, conducting research on SurveyMonkey. Previously, I led research on smart thermostats at ecobee, which gave me a breadth of experience conducting research across hardware, firmware and software. When I'm not working, you can find me facilitating intentionality at work through Every Good Work, reading or binge-watching Korean dramas.
What energizes you about your career?
I love being a Product Researcher because I believe we deserve to live in a world where our experiences work for us, not against us. I am only a few years into my career and eager to continue to grow and learn more about human behaviour, how it shapes the interaction with technology and the impact of technological solutions on the world.
What was the funniest/weirdest experience you had in a user study?
It's a tough draw between when I was chased around my then coworker's condo by her puppy during a field study and when a participant showed up to a moderated usability test in bed, tucked underneath their covers.
What would you like to talk about with other researchers and how can they find you?
I am currently learning more about systems thinking, organizational change and AI ethics and would love to connect with people with the same passions and interests. If that sounds like you, please reach out on LinkedIn or Twitter!
Thank you, Toluwa!
---
Spotlight > Articles > Video > Audio
🎉 Highlights.
Evolving human-centered design: part 1
A 3-part series on the evolution of HCD. In Part 1, Microsoft Mixed Reality UX Research identifies gaps in their human-centered design approach when working with collective settings. Colton Perry 02/15
Evolving human-centered design: part 2
Part 2 explores how they addressed these gaps through defining user structures, understanding the impact of individual and collective roles on user needs, and mapping user journeys collectively. Colton Perry 02/15
Evolving human-centered design: part 3
Part 3 provides a framework with four primary steps for researchers and designers to apply these lessons in their work. Colton Perry 02/15
Subscribe to stay up to date on User Research news and trends.
💡 Approaches.
How to scale yourself while avoiding burnout
Feeling stretched thin? Learn how to scale your impact as a UX researcher while preventing burnout in this YouX 2023 breakout session recap. Lizzy Burnam 02/16
The most valuable takeaways from the book "Think like a UX Researcher"
The article highlights three valuable techniques and insights from the book "Think like a UX Researcher" by Travis and Hodgeson. These techniques include using a decision tree to interpret problem severity, employing screenshot forensics to make research presentations more engaging, and using the SCAMPER method to propose design solutions that are more likely to be considered by UX designers and developers. Yimeng Wang 02/21
How to make UX research accessible for neurodiverse professionals
The article highlights the need to update industry standards for UX research methods to make the field more accessible to neurodivergent professionals, as disorders like ADHD and Autism are underdiagnosed. The author suggests that accommodations need to be available for all team members to achieve diversity and inclusion in the field. Anna Efimenko 02/20
Automate or not: ResearchOps edition. When and where it makes sense to automate your job? (Sponsored)
One of the main focuses for every ResearchOps is the optimization of processes in order to work more efficiently and build a system that can scale. And this includes the challenge of understanding which tasks we need to do manually and when we can turn the autopilot button on. In this article you'll learn when and where your job should be automated. Read more
🛠 Methods.
27 tips and tricks for conducting successful user research in the field
This article provides 27 tips and tricks for conducting successful user research in the field. The article suggests that user research should take place where the users live, play, or work and covers best practices for before, during, and after the study, including issues such as selecting diverse participants, preparing a checklist for important items, encouraging observers, taking good notes, and debriefing stakeholders after the sessions. Susan Farrell & Mayya Azarova 02/19
Usability testing roundup: all the resources you'll ever need…probably
Usability testing is often a crucial tool in any UXR's toolbox. Learn how to approach and improve upon this linchpin skill. Kris Kopac 02/19
---
Spotlight > Articles > Video > Audio
🎥Video of the Week.
Creating and nurturing your research ecosystem
In her recent research project, Jane explored the different components required to create a mature research practice in organizations of any size, regardless of whether they have dedicated UX Researchers or not. In her session, she outlines the core components of research maturity and provides strategies for organizations to invest in them. YouTube 02/16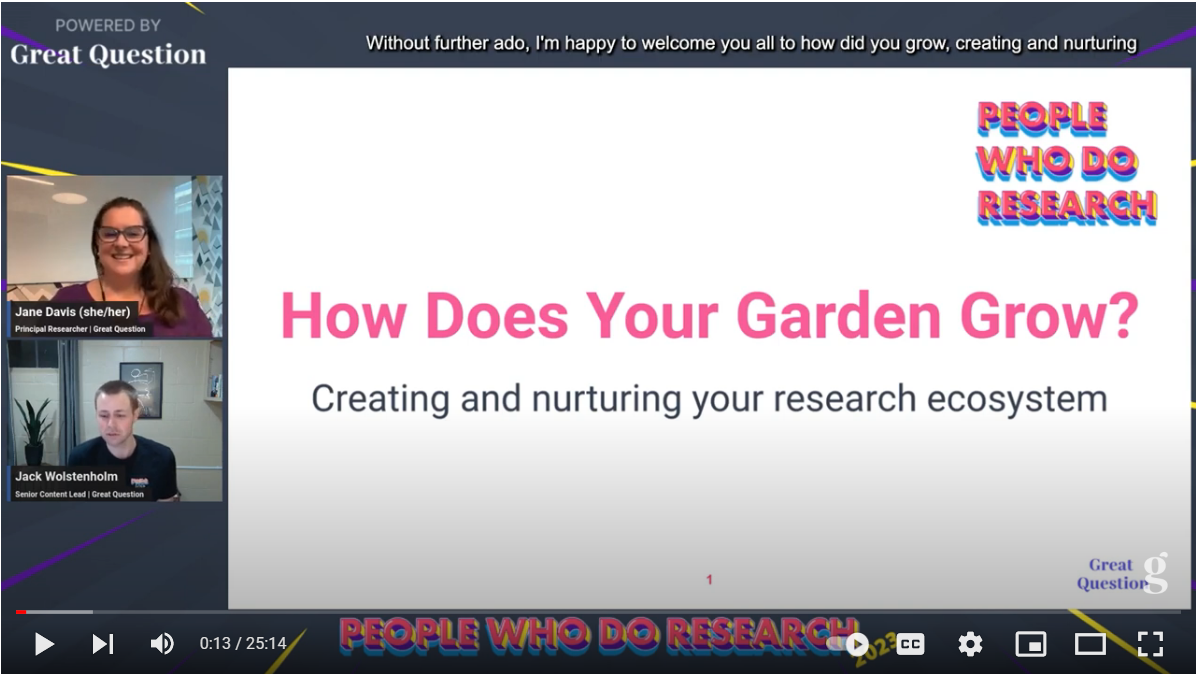 Frameworks for impact: thriving as a new team in an evolving landscape
Hear Katya's story about entering as a researcher for a live event company at the start of a pandemic. With no research practice, Katya built out frameworks that have helped her team thrive and become an essential part of strategic product decisions at SeatGeek. YouTube 02/16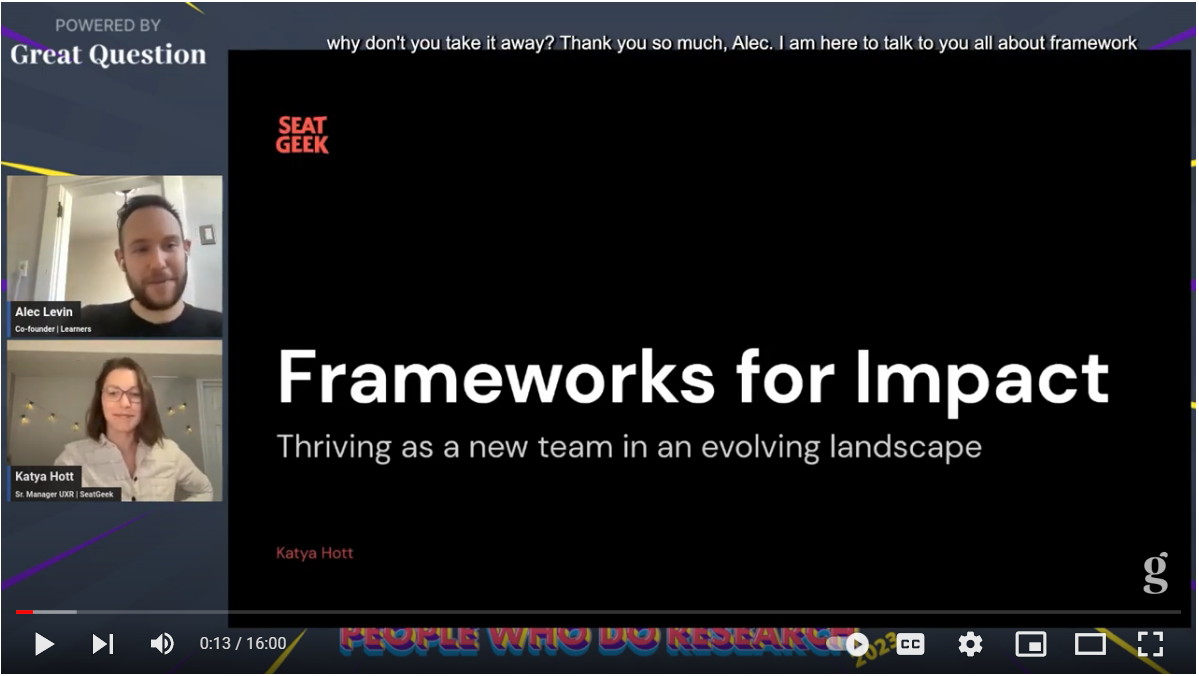 ---
Spotlight > Articles > Video > Audio
🔉 Audio of the Week.
Working in UX Research in the USA with Monica Chan, EdD
UX Researcher at Amazon, Monica Chan, is a Singaporean living and working in the United States. In this talk, Monica talks about: Projects and processes at Amazon Alexa. Reframing your experience and CV for UXR. Experience working for US Tech companies like Uber, Pinterest & Amazon. Spotify Apple 02/16

Happy Researching,
🗞 Jan
PS: I am launching a podcast! The User Weekly podcast will be a bi-weekly companion to the newsletter, featuring discussions on my favorite three articles from the newsletter in 10-15 minute episodes. Follow the podcast on Spotify, Apple Podcasts or Google Podcasts.
User Weekly Newsletter
Join the newsletter to receive the latest updates in your inbox.