UXR Spotlight: Keren (Veisblatt) Toledano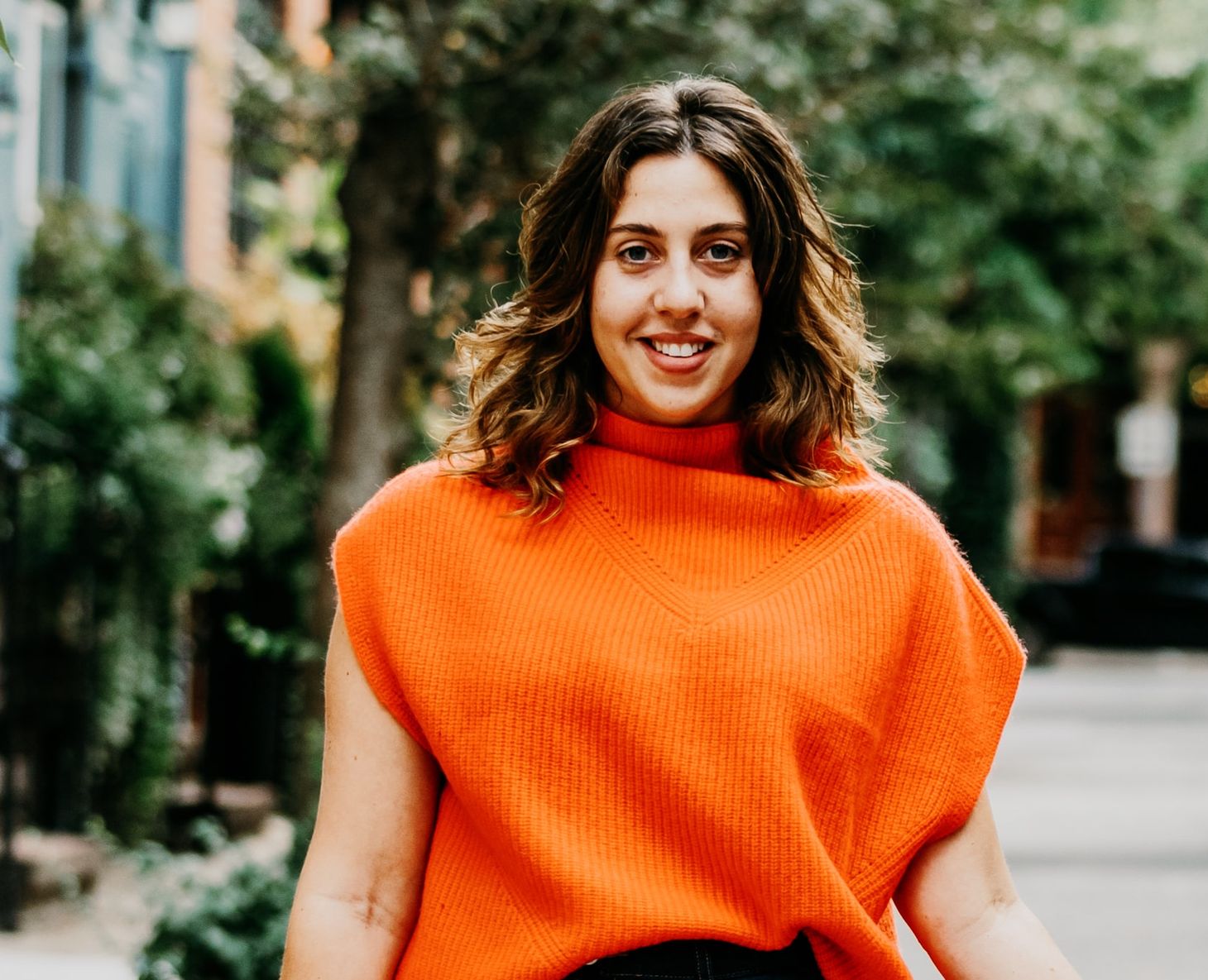 This spotlight was part of USERWEEKLY - a weekly email to understand what is happening in user research. It's the best way to keep up on trends, methodologies, insights across the industry, and meet new researchers. Each week, the newsletter captures the pulse of our community and answers a simple question: What mattered in User Research this week?
Hi Keren, tell us a little about yourself.
I'm Keren (Veisblatt) Toledano. I'm a Staff Product Researcher at Shopify with a focus on messaging apps, text-based communication, and business chat. In short, I study the way that businesses and customers converse with one another.
I have facilitated research and designed for Shopify, Comcast, The Olympic Games, The Moth, Netflix, AT&T, and more. I think I've always been somewhat interested in how humans engage with digital environments and software (thinking back to so many Geocities websites, Xangas, MS DOS games, and webrings). But, I didn't know it was a career option because my academic background in American Studies and Arts Administration didn't readily make the connection for me. Turns out, those fields have lots of fundamental elements which make me a good researcher. I believe strongly in liberal arts majors working in technology because algorithms and interfaces present social challenges that require critical thinking.
I've worked as a consultant, as a freelance researcher and strategist, and now I work in-house! (Ask me about each!) I live in Philadelphia, PA with my two young kids, a partner, and a three-named cat.
What's one thing you wish you realized earlier in your research career?
I think I once idealistically believed that "great research" would be enough to inspire change. That a well designed, facilitated, and analyzed project would be so obviously powerful that it would speak for itself. That it would need no interpretation. Over time I've come to realize that the "if you build it, they will come" theory doesn't pan out. Research insights should be tailored to real people (colleagues, stakeholders, whomever). The job doesn't stop once the research itself is completed. Disseminating the work, finding multiple audiences who can benefit from the work, crafting findings into actionable takeaways, translating insights into tangible features or investment areas, and editing findings into digestible, meaningful takeaways is also part of the job. I've even turned some of my work into movie trailers! Frankly, our role is to be understandable. Though it might not be as important, a well written, plain sentence is more easily understood than a 60 page deck solely because of brevity.
I often find myself going on "research tours," and like a musician, each venue's set is broadly the same. But factors change: the location, the audience, the size of the concert hall, the length of the show, the fanaticism of the fans, if they want "new hits" or "classics." It's funny how much my background as a theater kid has helped my career!
What's your favorite thing about your current job?
Speaking to strangers helps me to feel connected and aware of people who may be outside my typical bubble. Werner Herzog, the renowned German film director and sometimes documentarian, has a great quote about observing human behavior. He says, "I'm not an interviewer. I have conversations." I like that approach. He speaks on how one doesn't need to agree with someone to understand them, how difference is the thing that brings intrigue and a type of respect. How people shouldn't be treated like subjects of a study.
Growing up, my dad owned a hardware store. Everyone in the family helped with marketing, customer service, and inventory management. I cut lots of keys. But the shop failed. I was drawn to Shopify because I know how important it is to help more people (and communities) build economic independence. It's inspiring that my work matters to millions of small business owners. If attentive listening can eventually make a product better for a single person, that's pretty cool.
It's also exciting to learn about different fields swiftly. Sometimes it feels a bit like cramming for exams. There's adrenaline and joy from immersing oneself in a new subject area. I guess it's odd to admit to liking that?
What's one thing that can instantly make your day better?
A mint chocolate chip popsicle. Coffee. Salt & Vinegar chips. Basically food.
How can people learn more about you and your work?
You can learn about some of the long-term research I've done for Shopify here or watch a talk I gave for Miro on How to Establish Design Principles. I've also written articles and guides on Object-Oriented UX. There are some more goodies on my personal website. Or, you can always find me on LinkedIn and Twitter.
Thank you, Keren!
Subscribe to stay up to date on User Research news and trends.
---