UXR Spotlight: Kevin Liang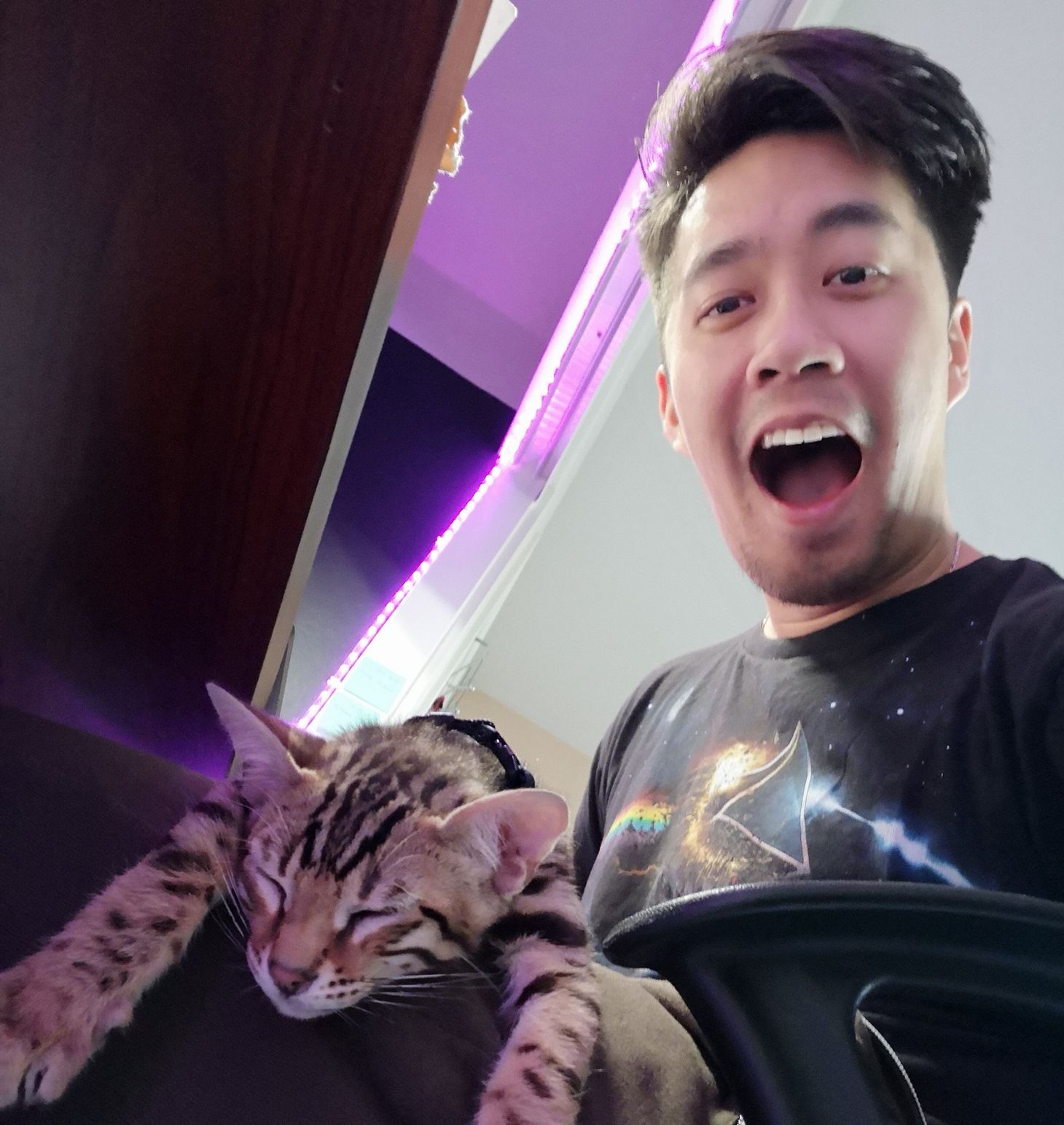 This spotlight was part of USERWEEKLY - a weekly email to understand what is happening in user research. It's the best way to keep up on trends, methodologies, insights across the industry, and meet new researchers. Each week, the newsletter captures the pulse of our community and answers a simple question: What mattered in User Research this week?
Hey Kevin Liang, tell us a little about yourself.
Hi! I'm Kevin Liang, a user researcher, mentor, educator, content creator, pretend astronaut, mediocre golfer, and appreciator of the Oxford comma. I was born and raised in East Oakland, California, and have a background in biology, psychology, and cosmology. I quit my research job at Stanford to self-learn UX research. I slept in my car and went to the library every single day to self-study. After 6 months and 70+ rejections, I finally landed my first UXR job working on Volkswagen's self-driving vehicles, then moved into companies like Google, Unity, Uber, Stubhub, and Upwork.
Ever since, I have been paying it forward and teaching, mentoring, and helping tens of thousands of aspiring researchers around the world land their dream job through Zero to UX. Outside of UX, you'll find me outdoors, karaoke-ing, the racetrack, or stargazing at the Oakland Space Center.
What is one thing you wish you realized earlier in your research career?
Quiet people are told to speak up, but loud people are never told to shut up. Leadership isn't about being loud. I grew up believing Thomas Carlylse's Great Man Theory of leadership, where leaders are born, not made. In this outdated theory, leaders are supposedly born charismatic, articulate, confident, and outspoken. Therefore, introverted and quiet Kevin believed that he could never be a leader. I wasn't cut out to be one, ever and that has prevented me from taking on opportunities in the past. And I hear this from some mentees of mine, too. Transformational leadership, on the other hand, empowers people to lead not for themselves, but for an identified vision and the betterment of a higher purpose.
Have you ever had "imposter syndrome"? How did you deal with it?
As a newbie UXR at a new company, my manager had asked me to conduct an expert review of our product. I asked her, "Who's the expert?" She stared at me blankly for a split second and chuckled, "You are, Kevin."
How could I do an expert review if I wasn't an expert? I look back and laugh at this story, but it was one instance of many. But I realize that feeling uncomfortable is a sign of growth. So embrace the feeling, don't avoid it, continuously ask for feedback, and treat things as "works in progress". I gave a talk about it to the Austin UXPA: link.
What other projects are you working on right now and how can we learn more about them?
I teach a UX Research Masterclass (20 weeks long) and my alumni have been hired at Meta, Amazon, Google, Microsoft, Cisco, Adidas, Roblox, dScout, Sally Beauty, Stanley, Asurion, and many others. We partner with companies like Mastercard, Gtmhub, UserInterviews, Lookiero, and others to provide the students real-world experience, while providing world-class consulting for clients.
I'm in the process of adapting feedback I got from the live class into a comprehensive self-paced UXR course, and I'm continuously iterating on it. Be on the lookout for that! You can check out more information about it zerotoux.com/masterclass and follow me on YouTube, LinkedIn, Instagram(@zerotoux)! Feel free to reach out.
Thank you, Kevin Liang!
Subscribe to stay up to date on User Research news and trends.
---