🗞 User Research is like planning a party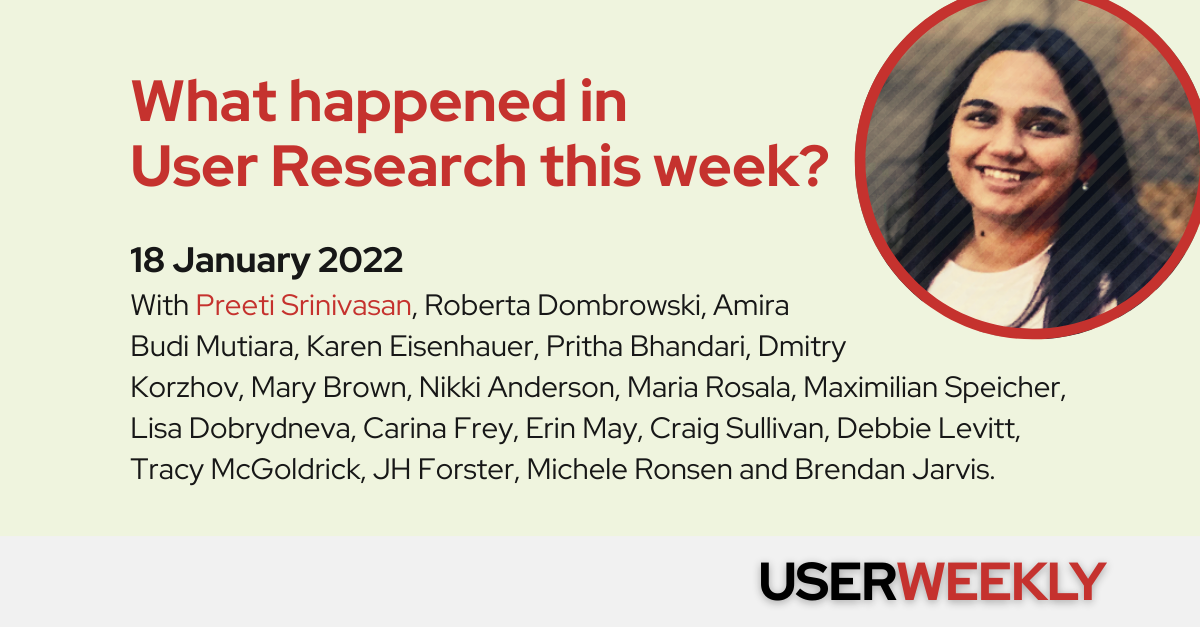 USERWEEKLY is your weekly email to understand what is happening in user research. It's the best way to keep up on trends, methodologies and insights across the industry. It is written by me, Jan Ahrend. Each week I go through content from mainstream media to small blogs to capture the pulse of our community and answer a simple question: What mattered in User Research this week?
😌 Humans of User Research w/ Preeti Srinivasan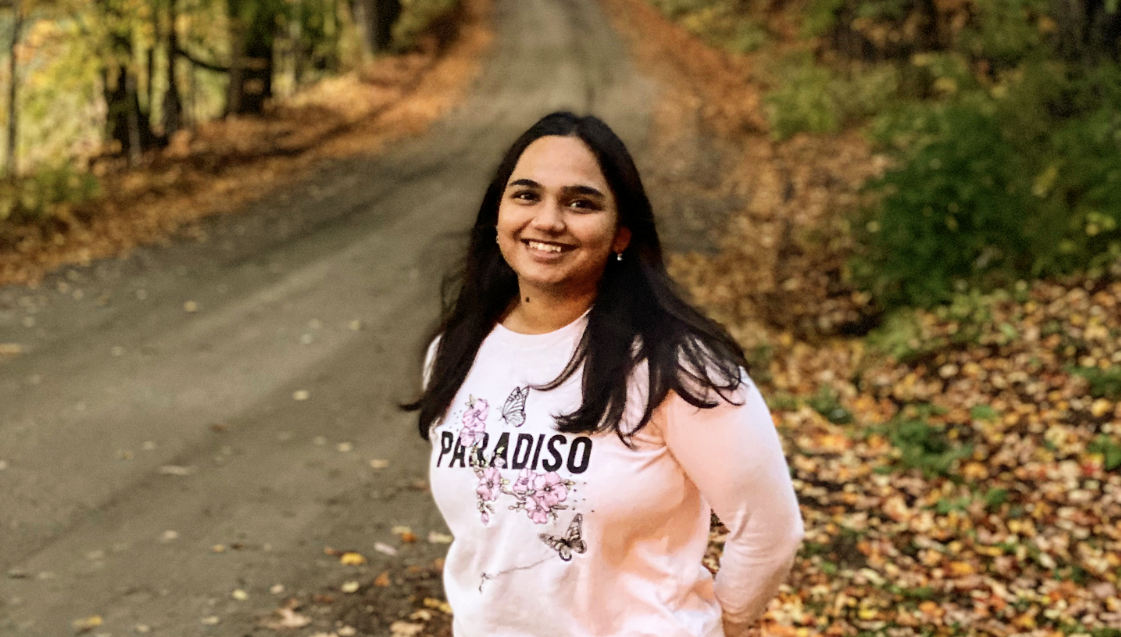 Preeti, tell us a little about yourself.
Hello! I am Preeti, and I am a UX Researcher who recently made the transition to industry after completing my Doctorate. I am intrigued by human behavior, and am passionate about advocating for the voice of the user in the design process, and making designs accessible for all. Outside of research, I am driven by the values of diversity, equity, and inclusion in the workspace, and am passionate about advocating for women and minorities in tech.
What career advice would you give to someone looking to break into UXR?
When I decided to make the jump from academia to industry, I immersed myself in doing research about UX research! Setting up coffee chats with other UX Researchers in the field, taking supplemental courses online that helped me get familiar with the fundamentals of UX, networking at conferences, and of course pursuing internships while/if in graduate school are great ways to ensure that you set yourself up for success during the job search.
If you could have any budget and time to do research, what would you do differently?
This is a tough one, but seems like every researcher's dream! If I had unlimited time and resources for a project, I would focus my efforts on more inclusive sample recruitment practices. Some examples would include recruiting from populations with various abilities, diverse demographics (age, gender, ethnicity, nationality etc.) representative of the actual population of users being studied, advancing the generalizability of research insights and implications.
What can people reach out to you about and how can they find you?
I am open to chatting about making the transition from academia to UXR, mixed methods research, and DEI in UX. Connect with me on LinkedIn and Medium.
Thanks, Preeti!
---
Spotlight > Articles > Video > Audio
🧐 Thought pieces.
Building a research practice at User Interviews: the first 90 days
The perspective of a VP of UXR on Research Ops, enablement, and strategic projects in her first 90 days. Roberta Dombrowski 01/18
What to do & expect as a solo UX researcher in a company
Takeaways as the first, Solo UX Researcher in my previous company. Amira Budi Mutiara 01/12
🛠 Method & Approaches.
Day in the life studies: a unique method for gathering user context
An immersive study to dictate a direction for future projects and get a better understanding of who your user is. Karen Eisenhauer
Applying semiotics to research
Semiotic is the research and study of symbols and signs. Semiotics is used in user research to help the researcher understand how and why individuals use their current environment to make decisions. It is most useful when trying to understand the reasonings behind certain actions and decisions. 01/18
Customer centricity: the complete guide
What customer centricity actually is. The history and importance of customer centricity. The differences between the different levels of customer focus, and where centricity on that scale. The benefits and strategies involved with customer centricity. The mistakes stakeholders fall prey to when seeking customer centricity. 01/11
Inductive reasoning
Inductive reasoning is a method of drawing conclusions by going from the specific to the general. It's usually contrasted with deductive reasoning, where you go from general information to specific conclusions. Pritha Bhandari 01/12
How do you recruit respondents if you don't have time or money?
A step-by-step structure on how to find respondents for research quickly and without budget. Dmitry Korzhov 01/14
💯 Metrics.
Conversion rate & average order value are not UX metrics
Review of six metrics commonly used to measure UX: conversion rate (CR), average order value (AOV), task success rate, time on task, Net Promoter Score® (NPS), and the System Usability Scale (SUS). Max. Speicher 01/15
Metrics-based research: HEART framework
A user-centered approach to influence product and business. Lisa Dobrydneva 01/12
🎯 Impact.
How to translate user insight into business action
Most conversations on user research centre on how to get user insights. Which is a pretty important topic in the industry, but what use are user insights if the stakeholders we generate them for don't know how to use them properly?. 01/15
Building a research repository?
3 tips to help you navigate some common challenges. Mary Brown 01/12
Turn your research insights into actionable recommendations
Check out these research recommendation examples to supercharge your reports. Nikki Anderson 01/14
Why map in discovery: 3 mapping methods
In the discovery phase of a UX project, mapping provides a high-level view of the problem space and makes opportunities obvious. Maps ensure buy-in and alignment around discovery findings. Maria Rosala 01/16
Enter your email to receive the latest updates in your inbox.
---
🐥 Tweet of the Week.

---
Spotlight > Articles > Video > Audio
🎥 Video of the Week.
UX research note-taking strategies. YouTube 01/13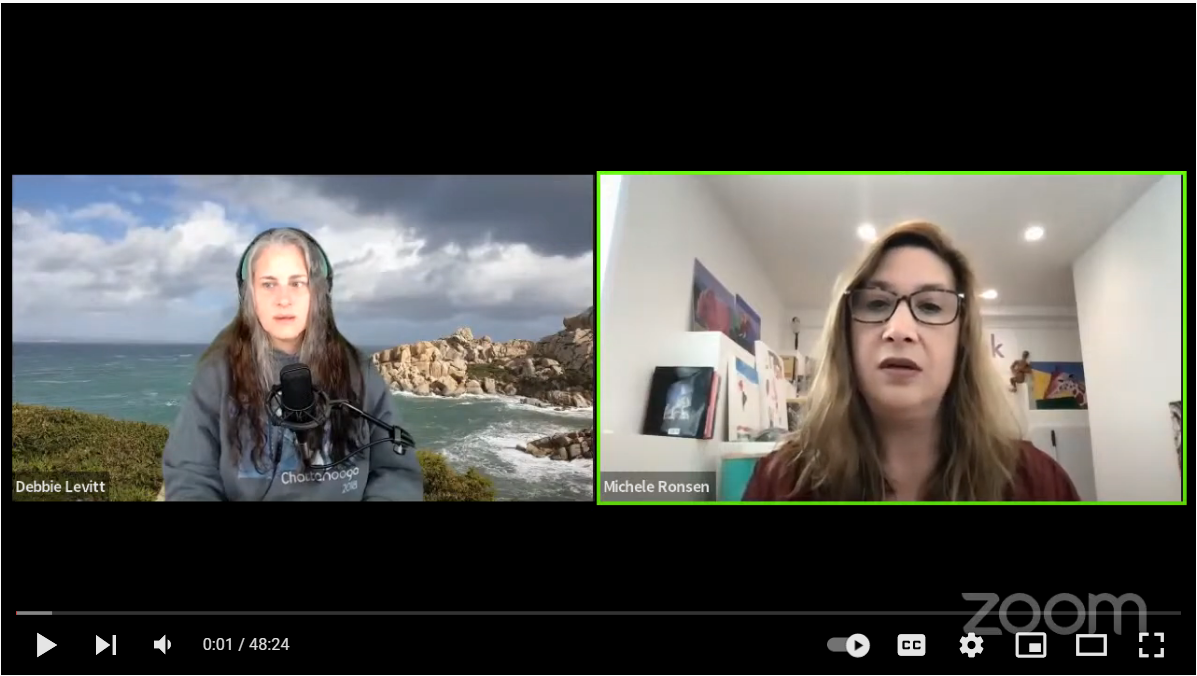 How has GDPR and CCPA impacted research Ops?
Data privacy is a hot topic in UX Research. Brendan Jarvis and Tracy McGoldrick touch on the ways research operations has changed in recent years, due in large part to the introduction of GDPR and CCPA. YouTube 01/12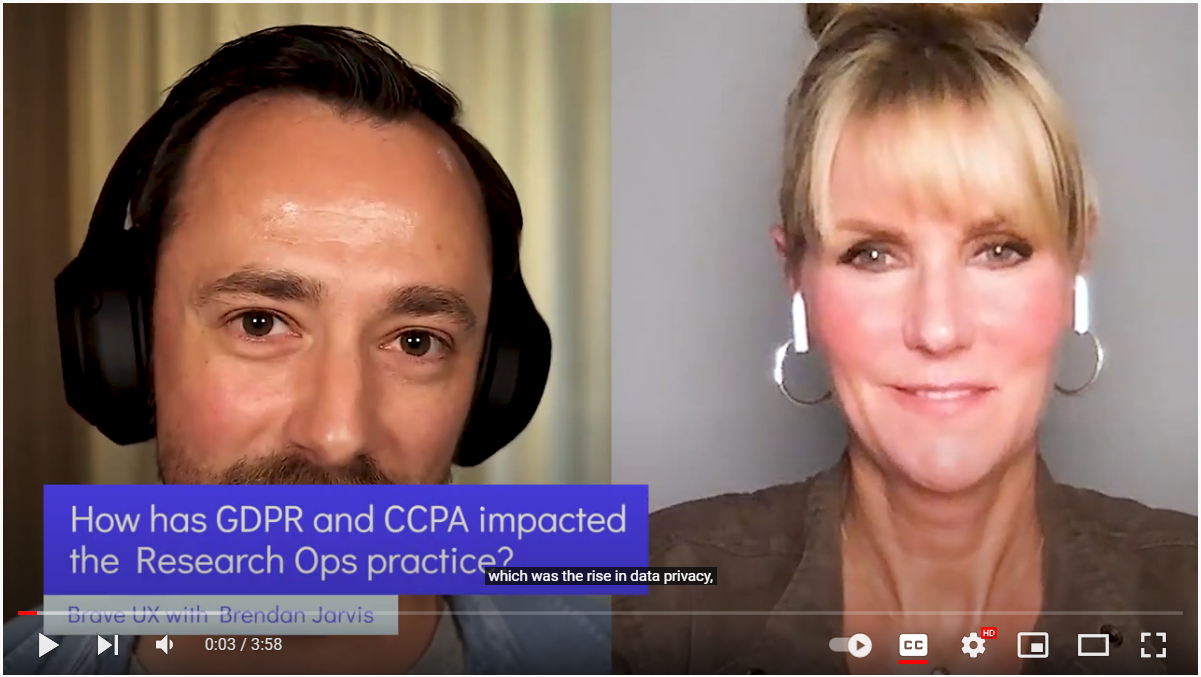 ---
Spotlight > Articles > Video > Audio
🔉 Audio of the Week.
User research trends: what's changed and what hasn't
Data privacy is a hot topic in UX Research 🔥. Tracy McGoldrick touches on the ways research operations has changed in recent years, due in large part to the introduction of GDPR and CCPA. Spotify 01/07

Ethical experimentation
A talk with Craig Sullivan about the explosion of mass experimentation and the impacts of the changes we make, the tests we run, and the problem of not testing at all. We talk about the problems of North-star metrics, and the need for ethical training and the processes organisations (and individuals) need to adopt to reduce the ethical gap. UX Podcast 01/14


Happy researching,
🗞 Jan
Enter your email to receive the latest updates in your inbox.
User Weekly Newsletter
Join the newsletter to receive the latest updates in your inbox.