What mattered in User Research this week? July 20.
USERWEEKLY is your weekly email to understanding what is happening in user research. It's the best way to keep up on trends, methodologies and insights across the industry. Each week I go through 1k+ articles from mainstream media to small blogs to capture the pulse of our community and answer a simple question: What mattered in User Research this week?
When I applied for UX Research internships many years ago, I had this sentence in my motivational statement:
(...) This experience made me realize how the real challenge in building successful products is not executing product plans correctly but arriving at the correct product plans.
And I still believe so today - may it be for arriving at a successful business plan, product plan or feature plan. The technical realization of a plan (i.e. Engineering) is most often not the real challenge. Solving the right problems for the right people with the right solutions is. We can't solve problems without Engineering. But the easier and more efficient Engineering becomes, the less are teams distracted by it. And more attention and investments can pour into the real challenge of figuring out how to solve for whom, what.
One way Engineering is becoming more efficient is through the no-code movement that has grown in popularity in the last year. No-code allows non-programmers and programmers to create software using a graphical user interface instead of code. The movement's belief is that technology should enable and facilitate creation, not a barrier to entry. Here is a flashy video describing no-code better than I could.
No-code is great for User Research. It reduces the distractions of executing product plans and elevates the real question: what should we build?
Articles > Video > Audio > Upcoming > Tools
Articles.
UX Researcher's mindset: How you can master it
Aman Gupta describes the UX Researcher mindset and how you can master it. 💎 Researchers mindset question everything, lives comfortably in the Grey Area and champions empathy. Be like a toddler. Try to explore new things. Talk to people more often. See a starry sky. Befriend with your stakeholders. Connect with other Researchers. Read Fiction Books. (Bootcamp)
3 user types and how to deal with them during interviews
Agata Ageieva shares three user types and how to deal with them during interviews. 💎 The Oversharer: Keep your question list next to you, take a lot of notes, interrupt, remind them about the interview scope. The Silent One: Be encouraging, ask follow up questions. The Hater: Don't take it personally, don't put on your defence, get to the root of the problem, don't lie.(Prototypr.io)
Dealing with volatility in managing research and insights
James Endersby, Nikki Lavoie and Kathy Joe share how research teams manage the ongoing changes and volatility as some offices re-open and others continue to work remotely,💎 Being dispersed, hybrid, practicing self-care, communicating with clients and changing research needs.(Research World)
UX Researchers: We need to talk about AI
Alex Hubert shares thought provoking arguments on how AI may change the work of UX Research 💎 UX cannot please everyone. Instead of A/B testing the optimal UI, an intelligent system will learn over time the perfect interface that suits you the best. UX researchers have to design an experience where we forget we are dealing with bits and digits. What is so much more valuable is the feeling of being heard, the connection with a human who will show a lot of emotional intelligence regardless of his effectiveness. UX researchers must find a way to solve that critical piece of the equation regarding AI. No, AI won't take your Research job.(UX Collective)
Methods.
Approaches.
Driving Impact.
Insights.
Case Studies.
Refreshers.
Enter your email to receive the latest updates in your inbox.
Articles > Video > Audio > Upcoming > Tools
Video of the Week.
Jen Horonjeff and Megan Oser share how qualitative and quantitative patient insights can enhance both clinical research and digital product development, leading to new product features, a better patient experience and better clinical outcomes. YouTube.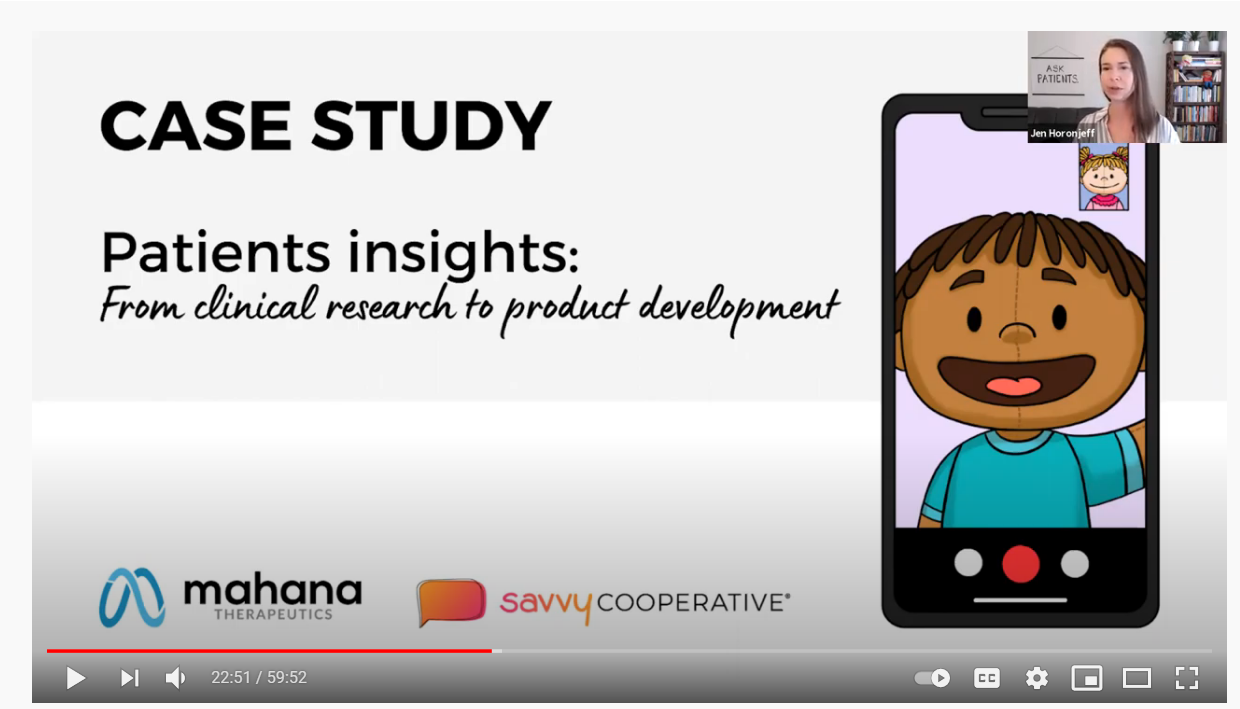 Articles > Video > Audio > Upcoming > Tools
Audio of the Week.
Amit Somani speaks with Julie Zhuo, former Design VP at Facebook, about her experience on how to build and design products that solve problems by using metrics, ethnography and how to turn data into actionable insights.
Spotify |Apple Podcasts

Articles > Video > Audio > Upcoming > Tools
Conversations next Week.
Master the art of interviewing users
📅 Tuesday, 20 July 2021.7:30 PM CEST
🧠 Josh Morales |Grégoire Devoucoux du Buysson
How to organize your user interviews. How write an interview guide. Tips for interviewing users. Audience Q&A. Cousto - UX Research
Accessible Research: Considering People With Disabilities In UX Studies
📅 Wednesday, 21 July 2021.3:00 - 4:30 AM CEST
🧠 Sheri Byrne-Haber | Michele Ronsen
Accessibility expert Sheri Byrne-Haber shares strategies for conducting user experience research that includes people with disabilities. She will talk about how to recruit people with disabilities, how to augment screeners for people with disabilities, and what's different about how to conduct user research with this population. Curiosity Tank
Articles > Video > Audio > Upcoming > Tools
This Week in Tooling
🎈 Great Question secured a $2.5M seed round. Great Question wants to make building and talking to their own panels accessible to all companies. Congrats Ned! 🎈 EnjoyHQ now integrates with UserZoom to automatically sync participant video clips.
User Weekly Newsletter
Join the newsletter to receive the latest updates in your inbox.