User Weekly #22, November 16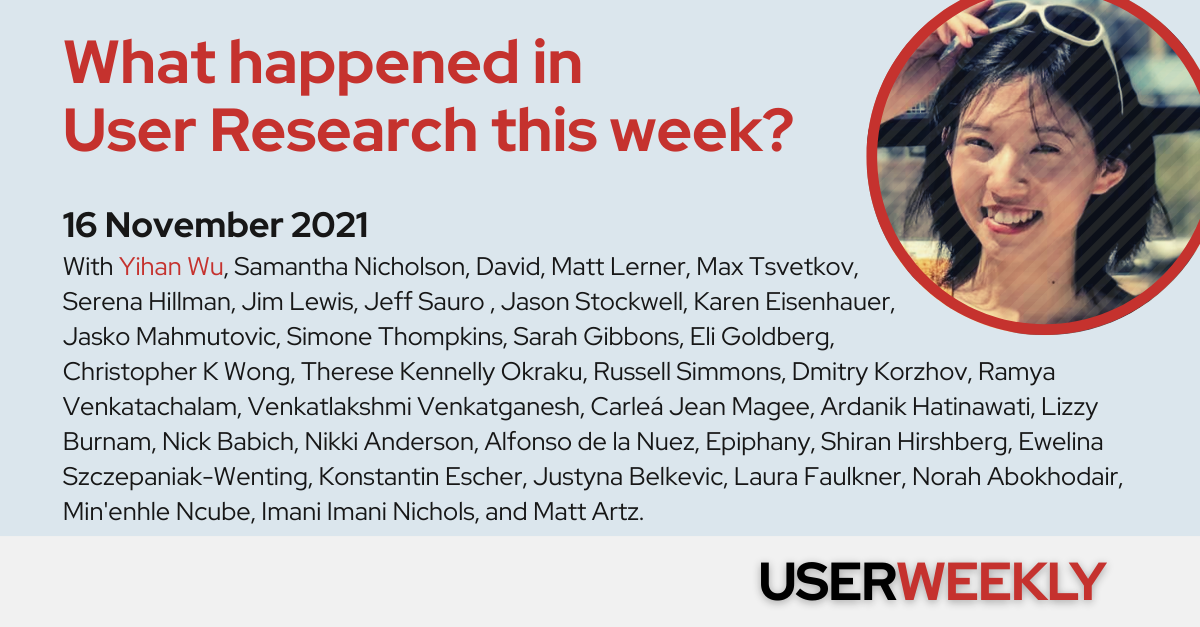 USERWEEKLY is your weekly email to understand what is happening in user research. It's the best way to keep up on trends, methodologies and insights across the industry. It is written by me, Jan Ahrend. Each week I go through content from mainstream media to small blogs to capture the pulse of our community and answer a simple question: What mattered in User Research this week?
😌 Humans of User Research w/ Yihan Wu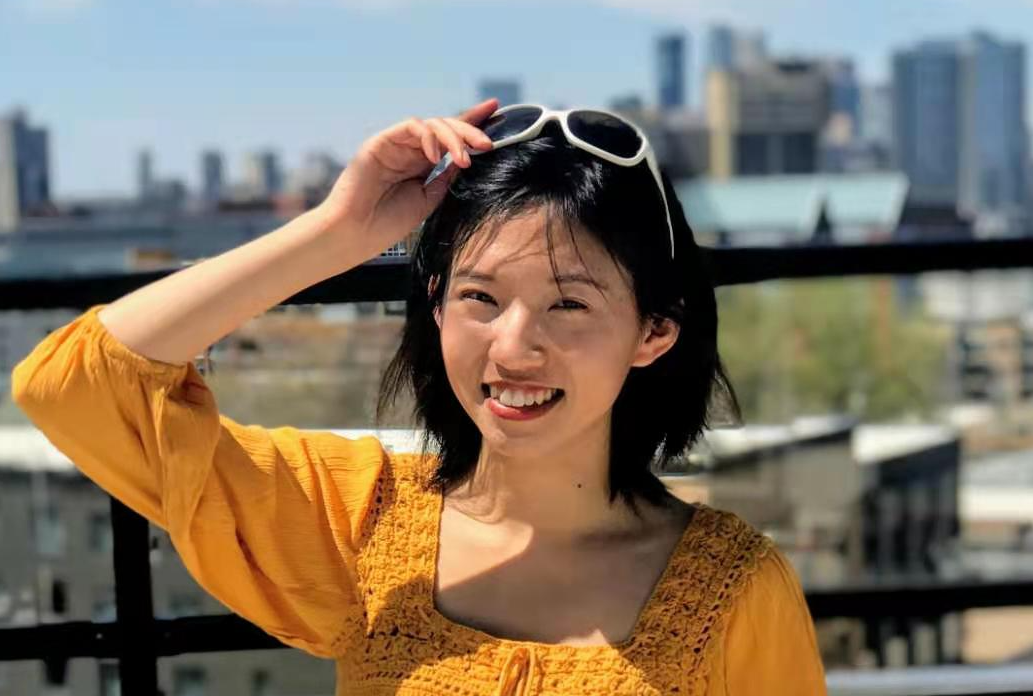 Hi Yihan, tell us a little about yourself!
Hi, I'm Yihan Wu, a cognitive science Ph.D. candidate at the University of Minnesota. I study how to foster creativity with the goal to improve our abilities to solve complex tasks in daily life. My bachelor's degrees are in anthropology and psychology with a minor in neuroscience. I also have been working as a freelancing UX researcher and I'm looking forward to joining the UX research force after upcoming my graduation. In my free time, I dance International Latin and love to sketch.
What skills or mindset do you plan to bring from your PhD program to your first full-time UX Research position?
I plan to bring the ability to synthesize and utilize the accumulated collective knowledge and detect promising directions to further advance the field. The vigilance of biases and limitations of different methods to guide evaluating trade-offs of different options. And the faith in that we can be wiser if we genuinely communicate and learn from each other and solve the problems better.
What do you look forward to most in your first full-time UX Research position?
After publishing my first manuscript, I felt a moment of anticlimax -- is this how much I can push the field forward? Publications are great, but I want to see how my research can actually help people to solve problems they are facing. I'm looking forward to the fights and the joys of delivering the impacts. I'm also looking forward to working with other UX researchers and cross-functional stakeholders, and learning about how to turn good thoughts into good products and services.
Thank you, Yihan!
---
Spotlight > Articles > Video > Audio
🧐 Thought pieces.
Finding language/market fit: How to make customers feel like you've read their minds
Language/market fit is when you find the exact right words to explain your product or service to prospective users. Use this four-step process to research and unlock language/market fit. By Matt Lerner (firstround 11/15)
Can I trust the data?
Can you trust the data? It's a question every researcher has asked themselves at some point in the process. The answers will depend on several factors. By David (Insightflow 11/15)
The power of empathy in Research Design
How to consider empathy more generally and how to incorporate empathetic considerations within our day-to-day research designs. By Samantha Nicholson (FlexMR 11/14)
💯 Quant Methods.
The KLAD method: A quick way to analyze an audience based on personas
A method for quickly segmenting audiences and testing user audience volume. By Max Tsvetkov (Medium 11/9)
UXR at Microsoft: Into the BLUE (framework) - Designing user centered in-product feedback
Based on lessons learned from developing feedback mechanisms for Azure Data, Microsoft UXR created a framework, dubbed BLUE, for designing and implementing in-product feedback that supports the end-to-end design and implementation process. By Serena Hillman (Medium 11/10)
Horizontal versus vertical rating scales
Review and discussion of the literature on using horizontal vs. vertical scales in surveys. By Jim Lewis and Jeff Sauro (MeasuringU 11/9)
🗣 Mixed & Qual Methods.
How reliable are behavioural questions in surveys?
Any good survey should include behavioural questions, and while we usually equate behavioural 'free text' responses with quality information, this is also the most challenging type of data when it comes to the analysis stage. By Jason Stockwell (People for Research 11/11)
Three approaches to tagging that bring clarity to qual data
Where to use tagging and how to ensure it works towards your synthesis goals. By Karen Eisenhauer (dscout 11/13)
5 types of leading questions and how they differ from loaded questions
The 5 types of leading questions with examples, why and how to avoid them in surveys, and how they're different from loaded questions. By Jasko Mahmutovic (SurveyLegend 11/9)
Segmentation: Enhancing your product insights from user testing
At some level, you probably already understand segmentation as a concept. This article discusses segmentation in depth and includes concrete examples of how you can segment your tester pool to make the most of it. By Simone Thompkins (Centercode 11/13)
🎯 Impact.
5 prioritization methods in UX Roadmapping
The best prioritization methods depend on project context, team culture, and success criteria. By Sarah Gibbons (NN/g 11/14)
Frameworks to make your UX Research results stick
A diagram is worth a thousand bullet points. By Eli Goldberg (Medium 11/12)
How you can use "seeing is believing" to challenge poor requirements
The danger of "We've always done it this way." Understanding when to challenge arbitrary constraints. Constraints drive creativity. By Kai Wong (UX Collective 11/11)
5 ways to use Flipgrid for research by Microsoft UXR
Remote research often feels challenging and impersonal. Flipgrid makes asynchronous research simple and fun. By Dr. Therese Kennelly Okraku (Medium 11/11)
🚀 UX Research Operations.
How do you ensure the best-quality participants for user research?
Four steps to maximizing the usefulness and impact of your research by finding the right participants. By Russell Simmons (UserZoom 11/15)
How I found the perfect repository format for myself and my team
Why and how I developed a convenient repository system. By
Dmitry Korzhov (UX Planet 11/13)
📚 Case studies & Experiences.
Case study: User Research on one of the most active & popular CBCs in India
This case study looks into the research process followed to understand & improve an online community experience. By Venkatlakshmi Venkatganesh (Bootcamp 11/9)
Designing analytics from scratch
Analytics is never easy. By providing these pre-made reports and the potential to build custom reports, we hope that our customers find data a bit easier to understand. By Ramya Venkatachalam (UX Planet 11/14)
My first three months as a UX Research intern
The Interview Process. Diving In. Connecting and Growing. By Carleá Jean Magee (Medium 11/15)
The journey of becoming a User Research Trainee: Expectation vs. Reality
Being a newbie nugget is not comfortable the first time. By Ardanik Hatinawati (Medium 11/15)
14 UX and User Research Communities to join in 2022
Knowledge is better shared. Join these top UX research groups and communities to voice your ideas, learn from your peers, and stay informed. By Lizzy Burnam (user interviews 11/16)
🔁 Refreshers.
Research at Shopify: How to learn more about your users with a contextual inquiry
Contextual inquiries, common problems that research teams face when conducting contextual inquiries, and how to better run them. By Nick Babich (Shopify 11/10)
The right way to structure a UX research report
Three templates for the basis of your next research report. By Nikki Anderson (Dovetail 11/13)
Six keys to making truly exceptional digital experiences with insights
The importance of using data to validate qualitative research findings. By Alfonso de la Nuez (UserZoom 11/10)
User research recruitment — a step by step guide
Finding the best-fit participants for user research sometimes feels like looking for a needle in a haystack. In a 2019 survey by Marketing Charts, nearly 50% of respondents revealed that recruiting participants is the second most challenging stage for UX researchers. By
Epiphany (Medium 11/15)
Research methods that will boost your product
Nowadays any product designer can test the design to learn and iterate. Some of the research methods are quite quick and do not ask much effort. The learning curve is fast. It is important to be aware of the differences between the research method to find the relevant one for you. By Shiran Hirshberg (bootcamp 11/9)
What is key in a User Research that drives product-market fit?
Among startups that close down, 34% attribute their failure to lack of product-market fit and 22% to marketing-related problems. By Ewelina Szczepaniak-Wenting (Netguru 11/9)
Enter your email to receive the latest updates in your inbox.
---
Spotlight > Articles > Video > Audio
🎥Video of the Week.
Is blockchain the future of UX and why mixed methods?
Mixed Methods UX Researcher Konstantin Escher shares his thoughts on the UX of Blockchain, how to be and stay relevant as UX researcher, and that how we ought to think about designing for convenience rather than for hype. With Konstantin Escher (YouTube 11/9)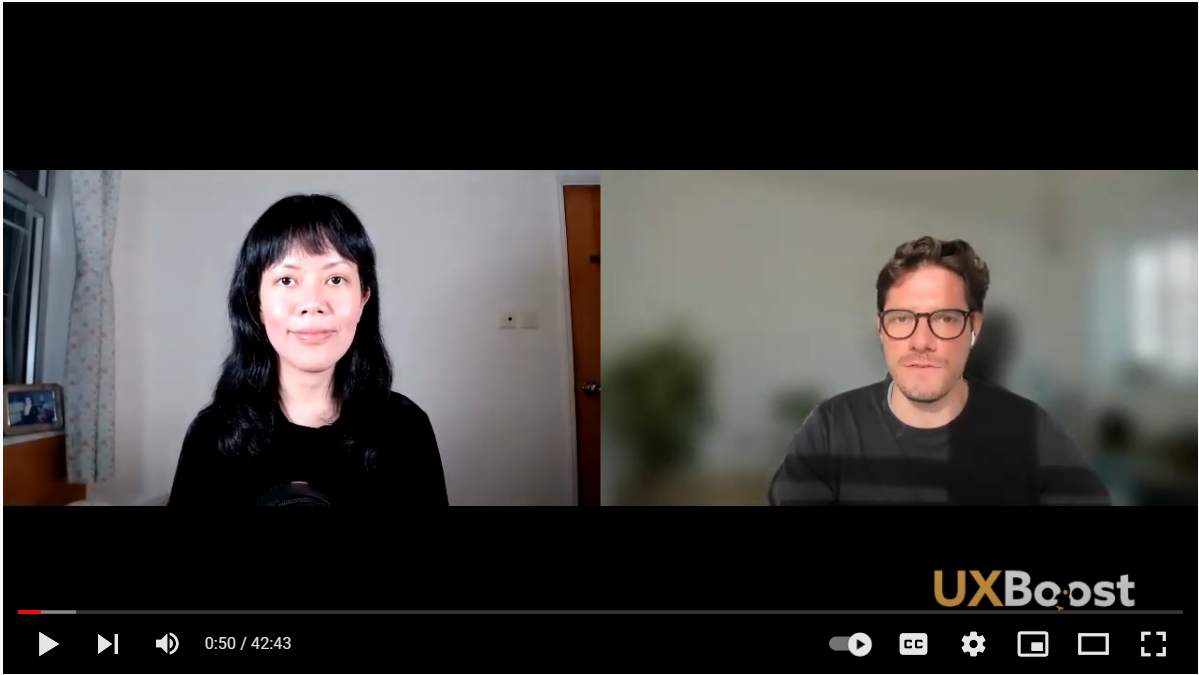 Don't kill the messenger: How to deliver successful research readouts?
Findings presented during research readout sessions sometimes carry a challenging message. In such situations, stakeholders can misunderstand your intention and feel offended by the presentation. With Justyna Belkevic (YouTube 11/10)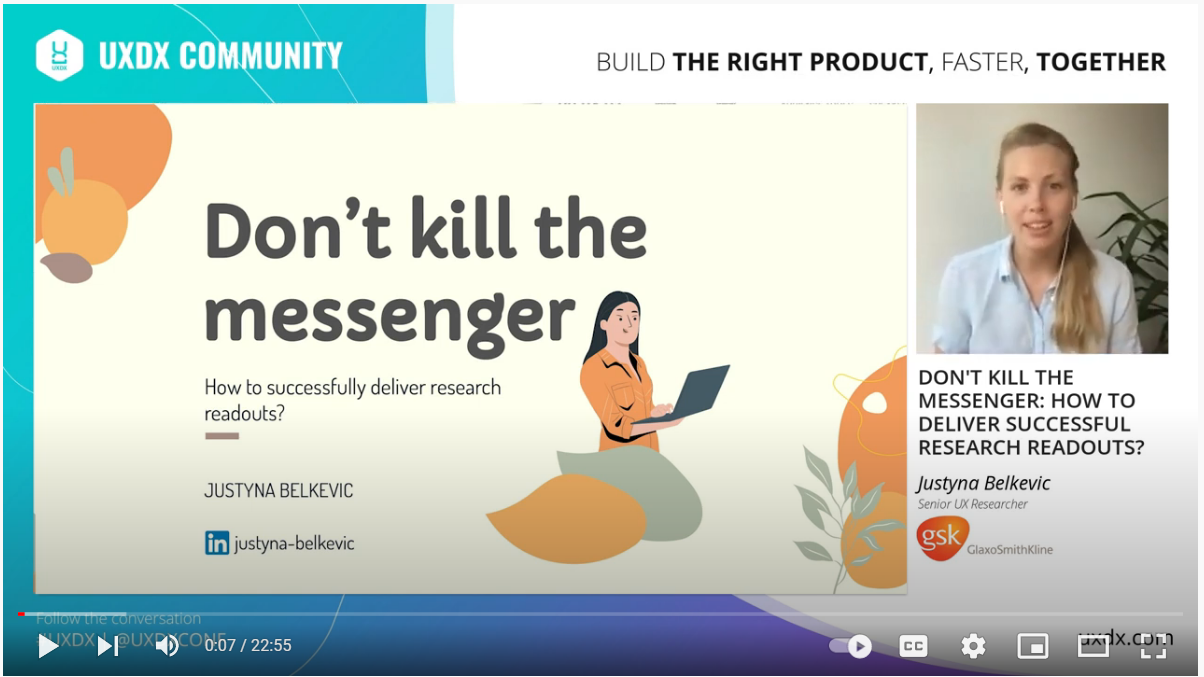 Focus Your UX Research with this framework
A careful intake process in a simple (one-page slide) format can ensure that the user research you do aligns to the stakeholder's goals, is the right activity, and enables quick, decisive action and forward momentum. With Laura Faulkner and Susan Price (YouTube 11/11)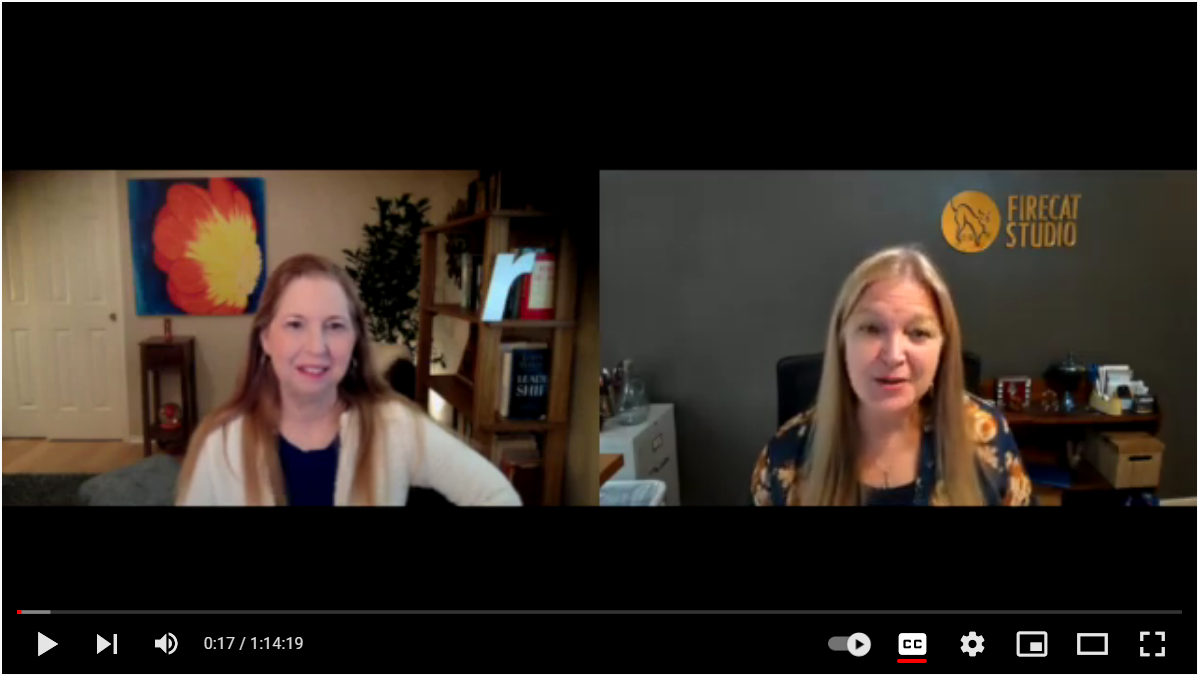 Enter your email to receive the latest updates in your inbox.
---
Spotlight > Articles > Video > Audio
🔉Audio of the Week.
UX Research and arab cultures - with Norah Abokhodair of Microsoft
Doing research with users from different cultures is (very, very) important. It can also be complicated. In this episode, we are joined by Norah Abokhodair, Senior Program Manager at Microsoft, who spoke about conducting research in Arab cultures. With Norah Abokhodair (spotify 11/9)

Anthropology in business
The conversation covers Min'enhle's journey from anthropology to the HighTechXL accelerator where she became interested in AI and innovation. With Min'enhle Ncube and Matt Artz (Spotify 11/9)

Discovery, evaluative, primary, and secondary Research
If you do some googling, you'll notice that there are different opinions among researchers as to which methods are evaluative and which are discovery. This episode unravels discovery, evaluative, primary, and secondary research. With Imani and Matt Artz (Spotify 11/15)

Wishing you a wonderful week from rainy Zurich,
Jan
User Weekly Newsletter
Join the newsletter to receive the latest updates in your inbox.