User Weekly #21, November 9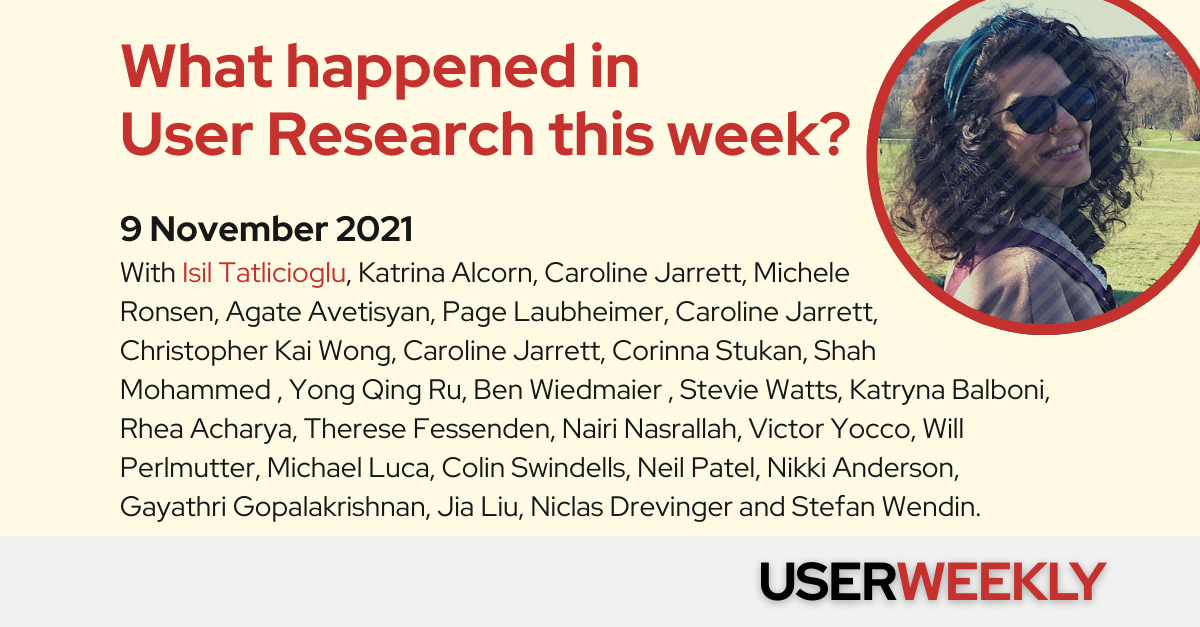 USERWEEKLY is your weekly email to understand what is happening in user research. It's the best way to keep up on trends, methodologies and insights across the industry. It is written by me, Jan Ahrend. Each week I go through content from mainstream media to small blogs to capture the pulse of our community and answer a simple question: What mattered in User Research this week?
😌 Humans of User Research w/ Isil Tatlicioglu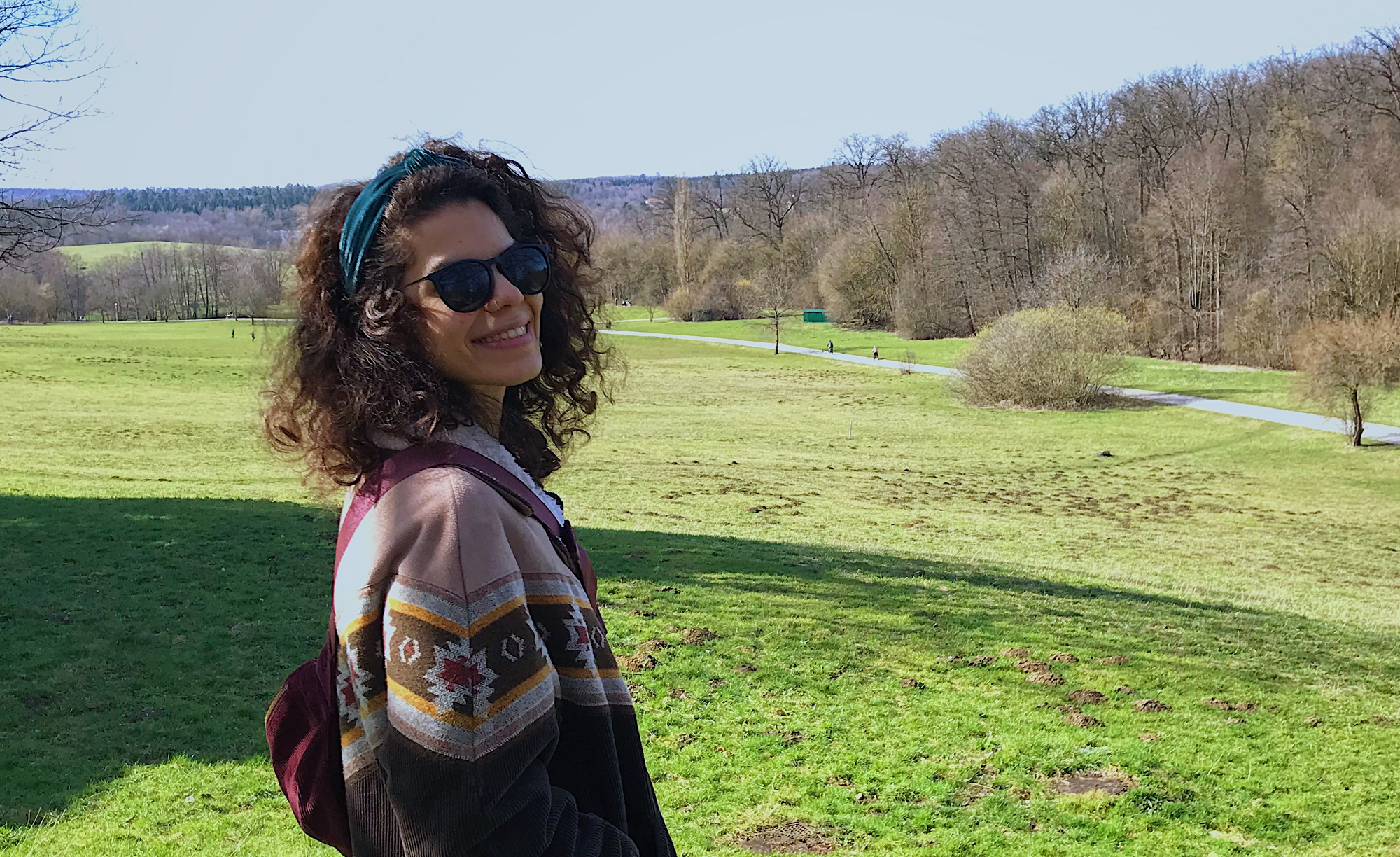 Tell us a little about yourself.
Hi! I'm Isil Tatlicioglu. I'm a UX researcher at Next Big Thing AG, a Berlin-based venture building studio that provides long-term support to aspiring founders, businesses, and investors. Having a background in psychology, I'm very glad I ended up as a UX researcher, so I can still feel the role of 'therapist', yet in a different context. Born and raised in western Turkey with a lot of sunlight and good food; I happened to find myself in Germany five years ago. Other than user research, I'm trying to keep up with the real Berliners; going to art events, spending time with my plants and whisking myself off from Berlin to somewhere warm from time to time.
What's your favorite thing about your current job?
The great thing about my current role is I get a chance to practice exploratory research for products that don't exist yet. My main work takes place at the pre-product stage, to help our teams build new ideas/concepts/products in a user-centric manner. It's sometimes called "innovation research" as well, which includes a lot of foundational research with a variety of user groups. I am a big fan of qualitative research in general, especially explorative methods, and I see that many of the current UX researcher roles don't give you the chance to practice those in-depth techniques quite often, rather mainly focus on usability. So I feel lucky for that!
Have you ever had "imposter syndrome"? How did you deal with it?
Well, I feel like an impostor from time to time, and it's okay. Given that I am a solo researcher who needs to deliver this expertise for non-existent products, it can be really hard to get buy-in for my work, especially if the results don't please other stakeholders. That's why I constantly need to make sure that I'm doing things the right way, to show the value of user research. But it's just not sustainable, nor realistic. I've come to a point where I realised this imperfection is the part of the work we do as user researchers. No research is flawless. There will always be points which could've been managed better, but we need to see the obscurity of this craft as an organic component of what we do, and embrace whatever feeling that comes with it. It's not about us, it's about the nature of research all along. With such an attribution, I can now easily say "This is the best I could do."
What would you like to talk about with other researchers and how can they find you?
I would love to talk about the challenges and tactics of being the user research team of one, effective stakeholder communication strategies, and best practices of qualitative research in particular! I'm also curious if there are other UXR folks working on innovation research like me. It's such a niche area inside UXR, so it would be great to see others working with similar roles and exchange ideas, pains, experiences… But I love being connected to all sorts of UX people in general! I think it's one of the nicest parts of working in this field, the community. Do find me on LinkedIn and say hi :)
Thank you, Isil!
---
Spotlight > Articles > Video > Audio
🧐 Thought pieces.
Listening to Customers at IBM: Ain't Nothing Like the Real Thing
How IBM Design defines its new chapter by renewing their focus to Research. (Medium 11/8)
Why I no longer recommend "How to lie with statistics"
How to Lie with Statistics by Darrell Huff is one of the bestselling books about statistics and one I used to recommend. Sadly, I learned quite recently that the Geis' cover illustration of someone sweeping data under a carpet was all too apt. Huff, who died in 2001, was an apologist for the tobacco industry and creates doubt about statistics. (Effortmark 11/4)
5 mistakes to avoid in user research
5 mistakes to avoid at any cost: 1) Having an emotional attachment to the solutions you're testing out. 2) Not being prepared to be wrong. 3) Trying to "get it" from their mouth. 4) Not communicating clearly. 5) Asking the wrong people. (Bootcamp 11/7)
🎯 Leadership & Impact.
8 workshop ideas to activate insights & align stakeholders
Eight UX-perts share their preferred workshop formats to generate new ideas, stretch what's possible, and determine marching orders. (dscout 11/8)
Throwing Flowers to Yourself
Nikole Arguedas outlines a community-based practice for building leaders, sharpening research practices, and injecting gratitude and empathy into our workflows. (dscout 11/6)
Building Better UX Research Habits: A Framework for Simple, Repeatable Reporting
Tips for establishing an ongoing user research and reporting habit. Including a sample outline for consistent monthly or quarterly reports. (User Interviews 11/4)
💯 Quant Methods.
Campbell's Law: The dark side of metric fixation
When organizations optimize metrics at the cost of all else, they expose themselves to metric corruption. Ultimately, they may fail their users and their business goals. (nngroup 11/7)
No yes/no questions
The world is analog and yes/no is a binary choice, so the two options rarely reflect the real world entirely accurately. (Effortmark 11/2)
You might be using the wrong wording when talking about user findings
The problems that arise from most people not understanding statistics.(dataanddesign 11/3)
🗣 Qual & Mixed Methods.
Insights: Using product analytics to find metrics that predict retention
With product analytics, customer retention isn't just something you measure after the fact; it should be something you can learn to predict (and then improve). Here's what we learned about predicting retention by just jumping in with the product usage data. (Mixpanel 11/6)
Try a preliminary sift to streamline your card-sorts
How preliminary sifts helps to focus on what matters. (Effortmark 11/8)
How putting minimal effort into tagging can extend the life of your UX research
Organizing your quotes through tags can help stakeholders see how users think. (UX Collective 11/3)
🛬 Approaches.
What should you research before starting a business or brand
How research helps a new business build a sturdy foundation. (Medium 11/4)
Notes on 'What bootcamps don't teach you about UX research'
Insights from attending a webinar by ADPList on what are some of the skills, knowledge and ways of thinking that UX bootcamps do not teach but are invaluable for UX researchers. (Medium 11/6)
👥 Participant Recruiting.
Recruiting and screening candidates for User Research projects
Know the inherent biases in your recruiting process and avoid them to recruit study participants that are representative for your target audience. (nngroup 11/7)
Recruiting difficult users
How to recruit difficult users — busy professionals, specific or sensitive users — more smoothly, on a tight budget and time constraint. (Bootcamp 11/4)
Fraud prevention and detection wisdom for recruiting UXR study participants
A list of fraud prevention and detection wisdom as a result of last week's fraud experience. (CuriosityTank 11/8)
📚 Case Studies & Tools.
UX Research and designing for professional farms and farmers
Case study on how UX Research was conducted to help design digital products and services for professional farms and farmers. (Medium 11/8)
15 UX Research platforms, resources, and tools
A list of recommended UX Research resources by Neil Patel. (Neil Patel 11/7)
🔁 Refreshers.
The value of concept testing as part of product design
How and when to engage in concept testing, and case studies providing details on the insights gained in two very different settings. (Smashing Magazine 11/5)
User feedback: How to collect and make it valuable every time
What distinguishes one app or software from another? For customers, it's the user experience. For you, it's how you can best develop your software to meet customer needs. That is why the personal feedback that your users offer is so valuable. (Usersnap 11/8)
Leaders: Stop confusing correlation with causation
It's easy to focus on the data in front of you, even when the most important data is missing. This can lead to mistakes and avoidable disasters, whether it's an individual, a company, or a government that's making the decision. (HBR 11/5)
Enter your email to receive the latest updates in your inbox.
---
Spotlight > Articles > Video > Audio
🎥 Videos of the Week.
What mistakes slow down my UX Research?
Discussion of common mistakes that can make research less effective and less efficient with Nikki Anderson. (YouTube 11/2) The episode is also on Spotify.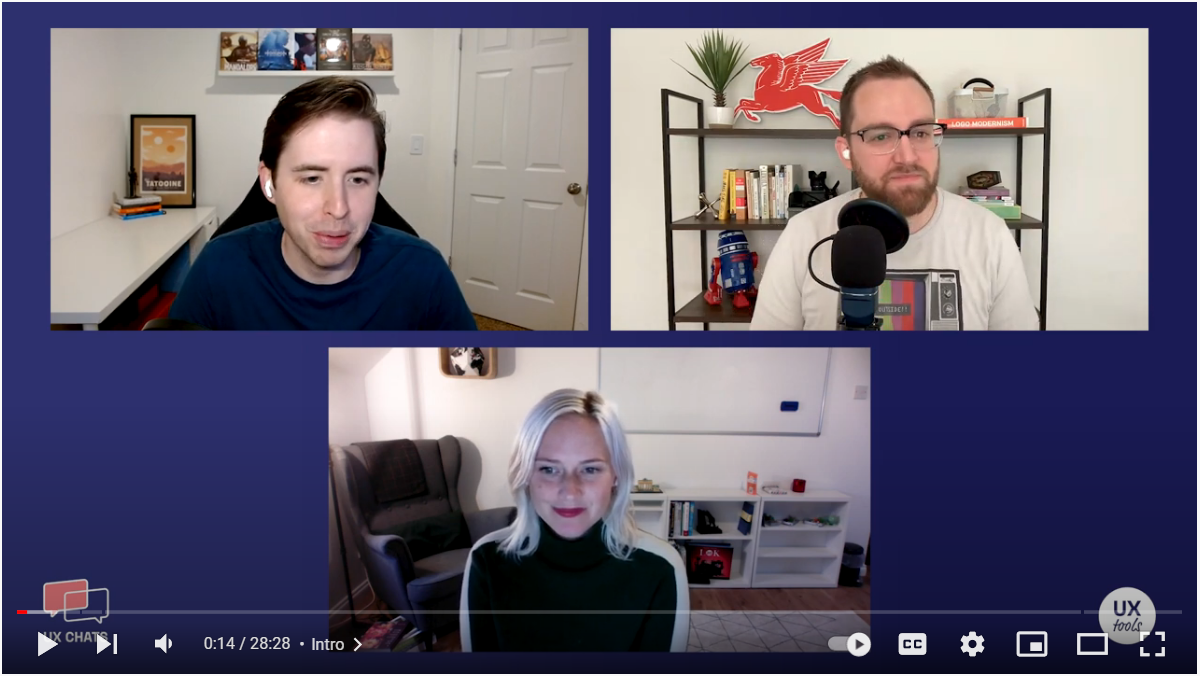 ---
Spotlight > Articles > Video > Audio
🔉 Audio of the Week.
What does UX Research look like when there is more AI Involved
(Spotify 11/5)

UX Research and Design at LinkedIn (ft. Jia Liu)
Imani speaks with Jia Liu about his time working as a product designer at LinkedIn: the importance of doing secondary research as a UX professional, how he tackles working on a huge product like LinkedIn. Touching on Kano models, performance features, labor markets, research and insights prioritization, and dealing with conflict when you're not confrontational. (Spotify 11/1)

I hope you have a great week!
Jan
User Weekly Newsletter
Join the newsletter to receive the latest updates in your inbox.