🗞 Participant Consent, Data Triangulation, Continuous Research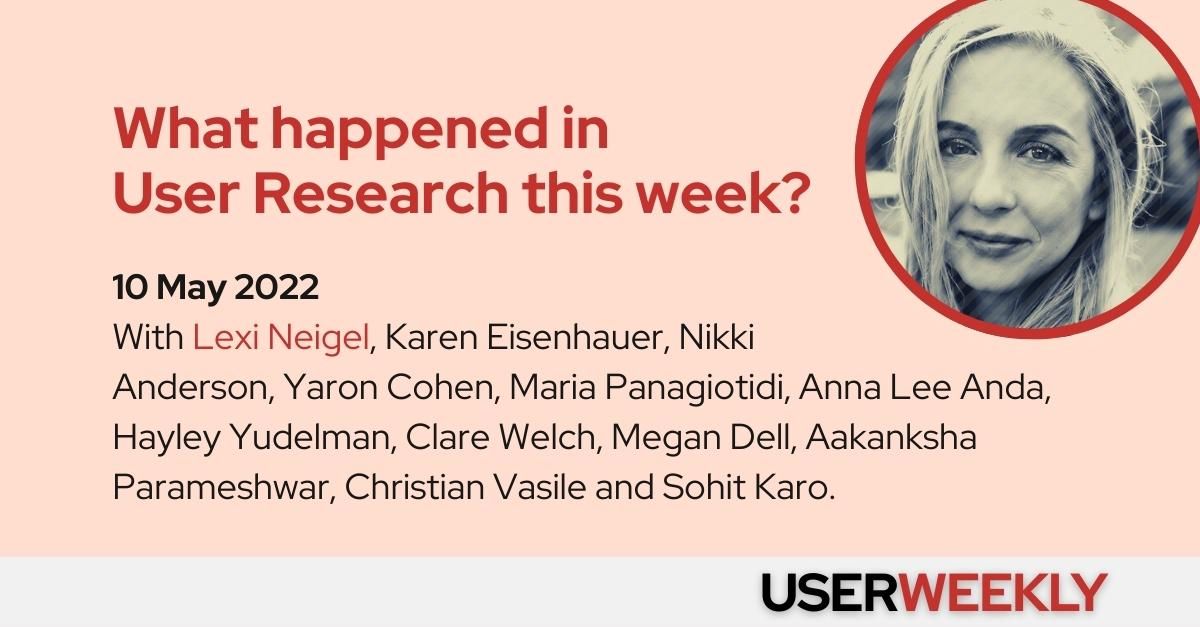 Hi there! 👋 Thanks for stopping by. USERWEEKLY is your weekly email to understand what is happening in User Research. It's the best way to keep up on trends, methodologies and insights in UX Research. It is written by me, Jan Ahrend. Each week I capture the pulse of our community and answer a simple question: What mattered in User Research this week?
😌 Humans of User Research w/ Lexi Neigel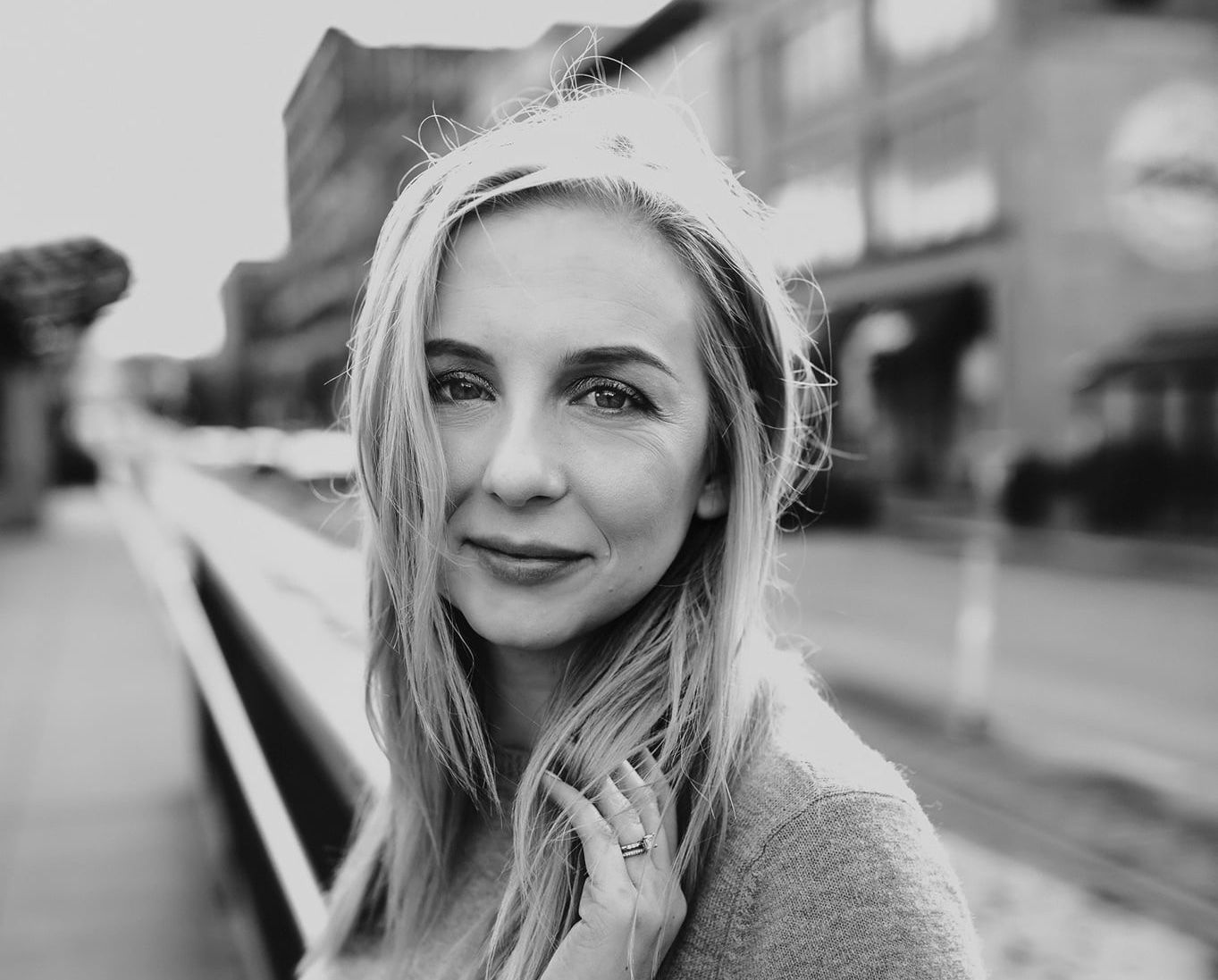 Hi Lexi, tell us a little about yourself.
Hey friends! I'm Dr. Lexi Neigel, a Senior UX Research Lead at Microsoft where I work on Azure Machine Learning. I've completely career-hopped between government, academia, and industry over the past decade and it's been the best decision I've ever made. I started out as a research scientist for the United States Navy working on F/A-18 aircraft and training programs, and later transitioned to a Professor of Human Factors Psychology teaching at the Air Force Academy. Now, I'm a corporate techie working on Azure cloud computing and machine learning research at speed and scale. Outside of work, I play a lot of tennis, hike, and mentor early-in-career researchers in the beautiful Pacific Northwest.
What's one research-related thing you want to accomplish in the next year?
My work, published in UX Mag, on leveraging synthesis to build better products has garnered a surprising amount of attention and interest. I plan on offering a free course and workshop on synthesis in the next few months. Please reach out if you're interested - all are welcome!
What does your perfect evening look like after a day full of user studies?
I'm really into mental health and wellbeing, and always striving for a better 'balance' in my work-life balance. A perfect evening to me includes visiting with friends over food and wine, reading a few chapters of Marcus Samuelsson's Yes, Chef, or squeezing in a yoga and meditation session. Closing my day with mood-boosting activities has helped me reset and prepare for the next day. And through practice, I'm better dialed into inklings of burnout and stress. Take care of yourself first, you'll be a better, sharper researcher by prioritizing self-care.
How can people find you?
You can connect with me on LinkedIn, Medium, or via my personal site.
Thank you, Lexi!
---
Spotlight > Articles > Video > Audio
🎉 Highlights.
The importance of expanding the meaning (and purpose) of participant consent
Why we need to recontextualize consent from a box-checking, transactional step to a way of building trust, establishing rapport, and expanding our research mission. Karen Eisenhauer 05/10
How to triangulate data from multiple sources in user research
The more the merrier: de-risk decision-making by leaning on multiple data sources for your insights. Nikki Anderson 05/10
Should you conduct usability tests with employees?
It's often seen as a quick and dirty solution in UX research, but internal usability tests should only be used in very specific situations. Yaron Cohen 05/10
🎯 Approaches.
How to make your research projects more valid
There are numerous ways to skew research and make it invalid. See what threats can impact internal/external validity and what strategies to incorporate to ensure your findings are sound. Nikki Anderson
From no research to continuous research: A how to guide
My experience introducing continuous research habits at Oyster. Maria Panagiotidi 05/03
How PM & UXR collaborated on a project - a case study on research for a new product
Part 1 - How we worked on a potentially new product and made it successful together. Anna Lee Anda and PH 05/09
🛠 Methods.
Understanding user behaviors across surfaces
Switching between multiple surfaces is a natural behavior for enterprise users, but the key question we wanted to answer was when and why do users choose to move between surfaces. Hayley Yudelman 05/09
Using Trello for user research
I decided to take Trello for a test run. Analysing qualitative data can take many different forms, from desks littered with post-it notes to brightly coloured Miro boards. The one thing that remains constant is the need to share insights with the wider team and key stakeholders. Clare Welch 05/05
Build a group of customers to get more feedback faster (Sponsor)
Use these 6 channels to build a diverse panel of customers that provide feedback, and watch your organization thrive. Read the blog post
📆 Partner Event
UXinsight Festival 2022 – May 30, 31 and June 1 (hybrid)
UXinsight's sixth annual UX research conference, in-person or online. Created by UX researchers for UX researchers. Three days full of practical workshops, inspiring talks by experts from leading companies and networking opportunities. Be inspired, make connections & improve your skills. Recordings for all ticket holders! Get your ticket now
Subscribe to stay up to date on User Research news and trends.
---
Spotlight > Articles > Video > Audio
🔉 Audio of the Week.
Megan Dell of 99designs on UX research and designing for a global audience
Megan shared how the entire 99designs team is involved in research, the challenges of designing for a global audience, and parallels between sports and work. Spotify 05/06

Happy Researching,
🗞 Jan
User Weekly Newsletter
Join the newsletter to receive the latest updates in your inbox.