🗞 Decolonizing Participatory Research Processes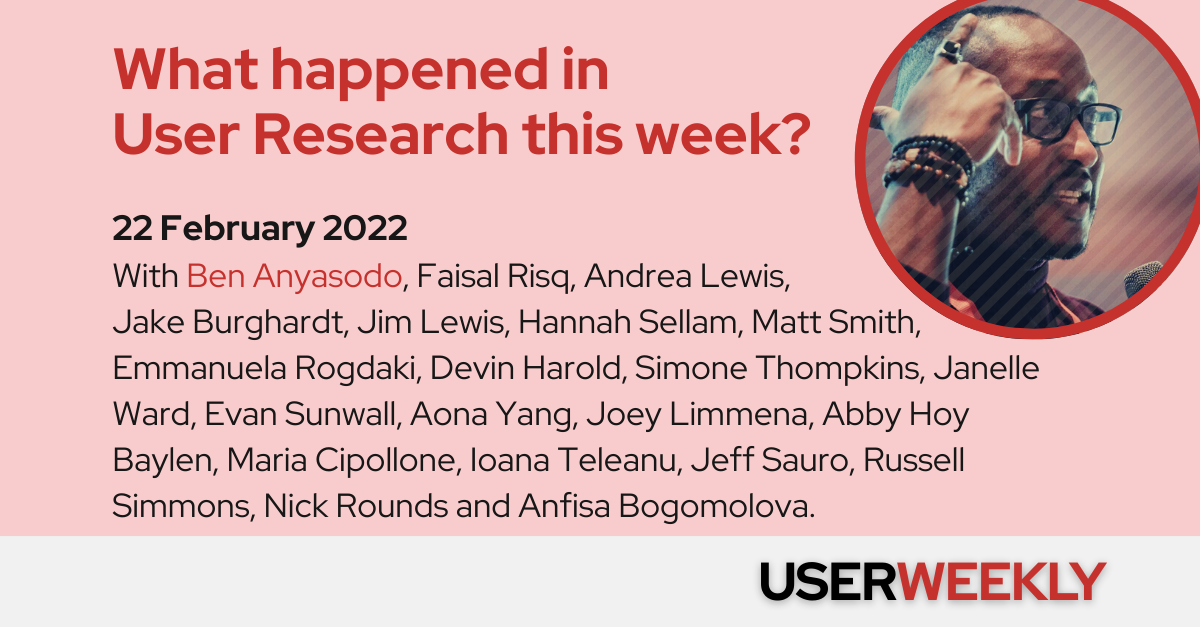 USERWEEKLY is your weekly email to understand what is happening in user research. It's the best way to keep up on trends, methodologies and insights across the industry. It is written by me, Jan Ahrend. Each week I go through content from mainstream media to small blogs to capture the pulse of our community and answer a simple question: What mattered in User Research this week?
Spotlight > Articles > Video > Audio
😌 Humans of User Research w/ Ben Anyasodo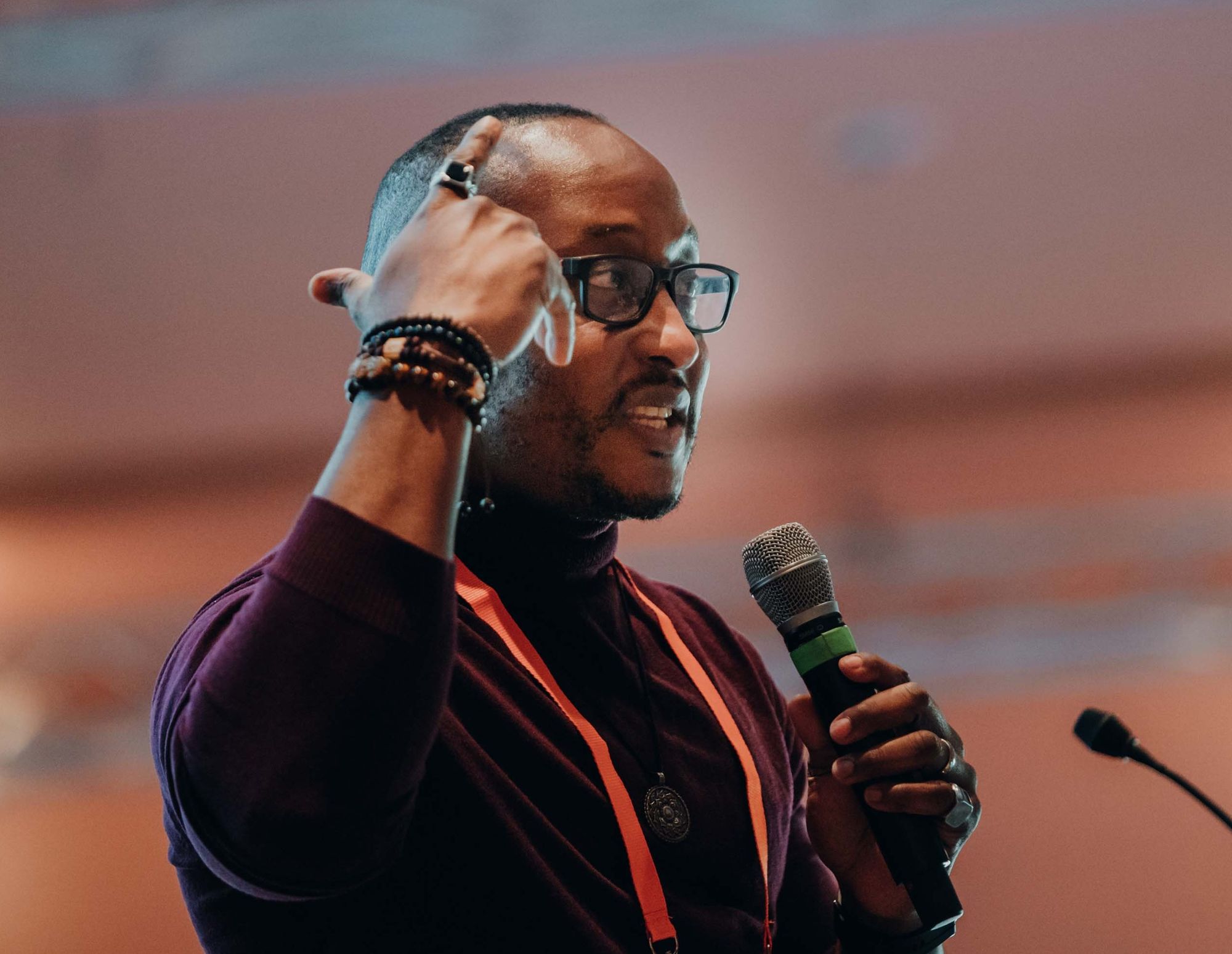 Hi Ben, tell us a little about yourself.
I'm a multidisciplinary Research Consultant, with core experience in Human-Machine Interaction, User-Centred Design and Cognitive Ergonomics. I particularly enjoy incorporating these elements into developing rounded UX/UCD research Strategies which deliver optimum user experience - in both simple and complex end-to-end technology. I am very passionate about studying human behaviour at different levels and translating that to some form of outcome eg improving usability of a product or helping people improve their own behaviours. I am that guy that enjoys breaking down complex concepts to very simple terms. I started out as a Physicist (and I still very much enjoy physics) and ended up researching with people. Outside of user research, I am a classical musician and a Behavioural Change Therapist - yes, I'm a hypnotist too!
What energizes you about your career?
Knowing that my work potentially has such an impact on the behaviour of millions of people! This is also a humbling realisation. It hit me at some point that the research I do (especially in the public sector) is not just about how a digital product can be designed properly, but rather how it fits into and impacts the day-to-day lives of millions of people. Therefore being a user advocate becomes less of a novelty and more of a core value to my work. Unfortunately, many organisations still see user research activities as a tick in the box type exercise of some sort - and sadly, many researchers haven't done much to change this notion. As a result, some researchers haven't yet realised how much responsibility their role really carries. So yes, I get energised each time by this awareness. One of my favourite events is the World Usability Congress, and one of the reasons I love the event is the fact that you get to meet so many passionate UX professionals who share a similar perspective. It is so refreshing.
Have you ever had "imposter syndrome"? How did you deal with it?
Yes of course, I have had this in the past. However, being a therapist, I understand this better. Impostor syndrome is really an adult expression of childhood "not enoughness". Many of us would have had experiences as kids where our work was minimised or criticised, and we ended up feeling we needed to measure up in a certain way or be perfect before we are acknowledged. We then get used to this way of processing life and therefore become very critical of our own abilities and output. To deal with this, one has to remember, you are not a child anymore. It helps to remind yourself that you are doing your best and that you didn't get to where you are just by some fluke. It helps to remember that people are very critical naturally which means, if people are applauding your work, chances are, you did great. Finally, learning to be your own cheerleader helps - pay attention to your internal dialogue. If that internal dialogue was someone else talking to you, would you still be friends with that person? Would you say the person is right? If the answer is no, it means you can stop talking to yourself that way. Start finding what is right with you and your work rather than what is wrong. Yes, go for excellence, but remember to give yourself a pat on the back as well. My mantra is "I owe myself to do my best!" - and that's all really. Doing my best means doing all I can, while acknowledging that my best yesterday may not be the same as my best today. This is a principle I learnt from the book "The 4 Agreements" by Don Miguel Ruiz - I recommend this book to anyone that wants to experience a deep level of personal freedom.
What can people reach out to you about and how can they find you?
If you want to know anything about how to make a research strategy work, or how to research with APIs (ie researching with developers) or how to get the best out of your users in a research session, then I'm your man. It's easiest to find me on Linkedin. And the other side of me is all about facilitating behavioural change in people and for that, I can be reached on www.calmind.co.uk.
Thank you, Ben!
Enter your email to receive the latest updates in your inbox.
---
Spotlight > Articles > Video > Audio
🎉 Highlights.
Beyond technology: the intersection between society, technology, and design
How we shape our technology, and our technology shape us. Faisal Risq 02/14
Leading UX research teams: 4 tips for researchers who manage researchers
Invest in a culture of growth, not just a specialty. 2. Practice self-management as well as self-care. 3. Have regular one-on-one discussions about career paths. 4. Support the future of UX research, be bold, influence, and speak up. Andrea Lewis 02/21
Addressing concerns about research repositories broadening access to insights
Teams will lose context and real connection with people. 2) My team already knows my work; I'm too busy for this. 3) Teams will access the wrong insights for their needs. 4) Teams will draw the wrong conclusion from insights. 5) Researchers will miss out on opportunities to improve product ideas. 6) Teams will deliberately pick insights to fit their existing arguments. Jake Burghardt 02/21
🛬 Methods & Approaches.
Five styles of statistical rhetoric
In this article, we review Abelson's four styles of statistical rhetoric, both reasonable and unreasonable, and describe a fifth style—the pragmatic style. Jim Lewis & Jeff Sauro 02/15
Scrappy UX research is the answer to your team's time crunch issues
Scrappy UXR is a growing niche within the broader field dedicated to employing quick-and-dirty, affordable research methods to deliver quality consumer insights. 02/17
What is atomic research?
Atomic Research is a new approach developped by Daniel Pidock and very similar to Atomic Design. It helps to organize datas collected from the user research. Hannah Sellam 02/17
5 ingredients for better data collaboration
"How can we improve our data collaboration?" "How do we improve data sharing between teams?" "How do we create a data culture?". Matt Smith 02/20
The value of asking deep questions and fostering the research mindset
The problem in asking questions is, you can ask anything and you will get an answer. Really anything, any question! But will the answer be valuable? Emmanuela Rogdaki 02/21
Make Customer Research a habit (Sponsor)
Great habits come to those who wait? No, that's not the saying. Great habits lead to great results? Yes, that's it. Learn how to develop a customer research habit at your organization with these best practices. Great Question
⚙️ Research Ops.
Three tips to get started with rapid UX research
Demand for UX research outgrowing capacity in your organization? See how Devin Harold, UX Research Leader at Verizon, makes research at scale a reality. Devin Harold & Russell Simmons 02/17
How to keep the fire burning in your tester community
Rewarding your testers at the end of a project is like buying chocolate or roses on Valentine's Day: It's a wonderful way to show your love and appreciation, but it can't be the only thing you do. It's a relationship, not a fling. Simone Thompkins 02/18
JDs and interviewing: how to grow a successful UX research team
We connect strategy and vision to a concrete plan for crafting a JD and managing the hiring process. Janelle Ward 02/22
Hiring interviews are terrible: smart UX teams structure them
Asking job applicants unstructured interview questions is ineffective. Instead, UX teams should standardize their questions and evaluation criteria to identify qualified people and reduce unfair bias. For job seekers, learn to recognize smart UX teams by how they interview you. Evan Sunwall 02/20
Enter your email to receive the latest updates in your inbox.
---
Spotlight > Articles > Video > Audio
🎥 Videos of the Week.
A realistic work day of a UXR Lead at Google brutally honest
Today, let's talk about the not-so-fun side of being a UXR at FAANG. Specifically, the constant challenges I face on a daily basis as a UXR Lead. YouTube 02/15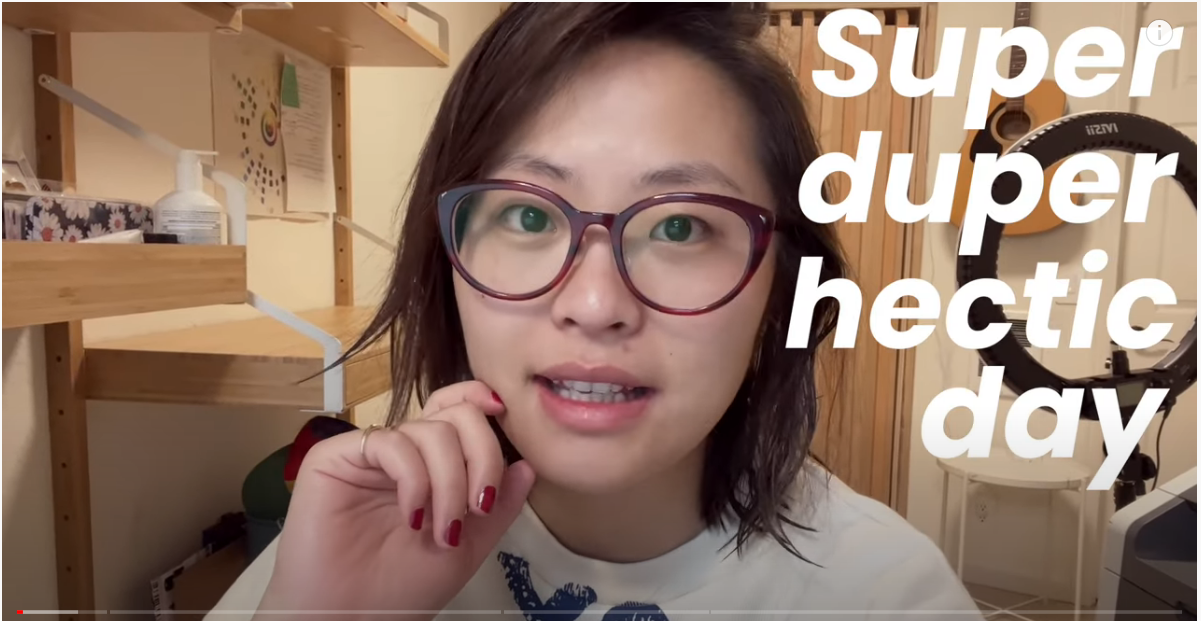 True diligence with UX research lead, Abby Hoy Baylen (Later, Sage, HSBC)
As a current UX Research Lead at Later, Abby used her knowledge and experience from her previous roles to build up both the company's research processes and the research team today. YouTube 02/16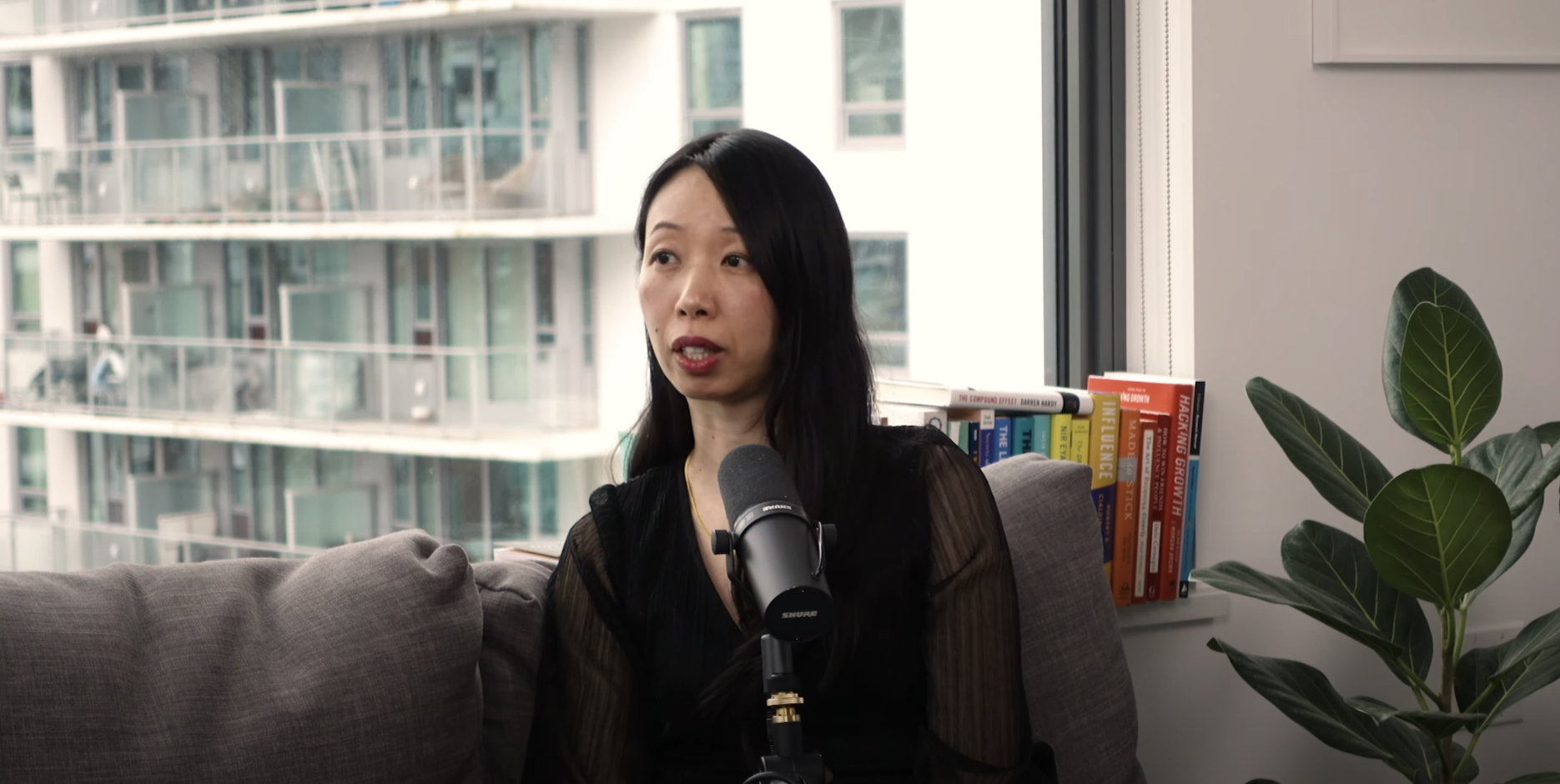 ---
Spotlight > Articles > Video > Audio
🔉 Audio of the Week.
Radical participatory research—decolonizing participatory processes
Victor brings us up to speed on participatory design and its pros and cons. He also explains his radical approach to it—a meta-methodology he's used in service and system design—and how his radical approach enables people to participate in and influence high-level government design projects. Spotify 02/15

UX research & quantitiave UXR at Spotify
Nick & Maria discuss UX research across multiple forms of media, and touch on how it's important to mentor the younger generation that's coming up in the field. Spotify 02/17

Selling UX research to stakeholders
Most common reasons why clients push back doing research and how to convince them not to do so. Spotify 02/16

Happy Researching,
Jan
User Weekly Newsletter
Join the newsletter to receive the latest updates in your inbox.