User Weekly, The Podcast!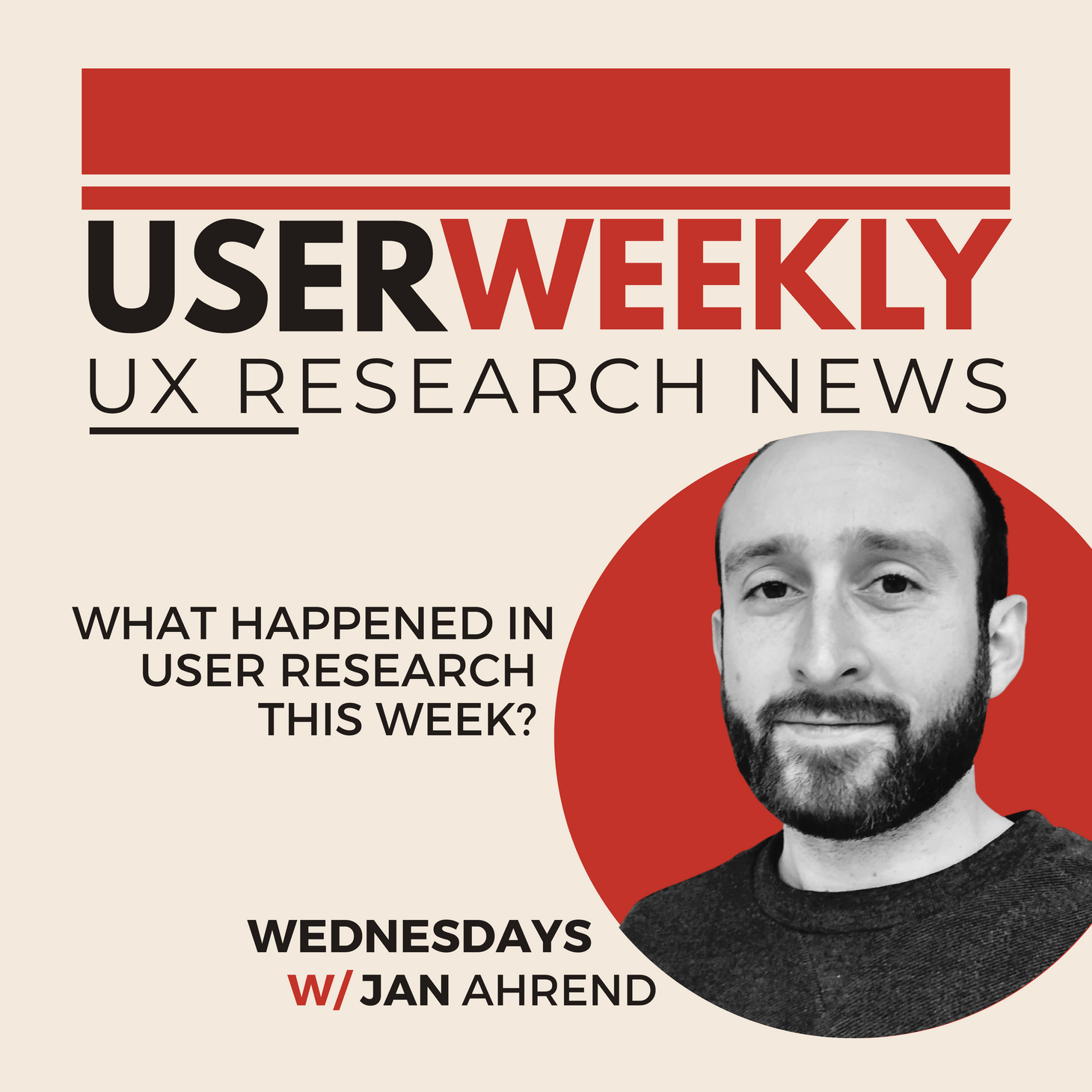 The User Weekly newsletter now has a podcast!
The User Weekly podcast is a bi-weekly User Research podcast and companion to the newsletter, featuring discussions on my favorite three articles from the newsletter in 10-15 minute episodes. So you can stay informed even if you don't have the time to read the full newsletter every week. The podcast will bring you the most recent and relevant resources from the world of User Research, all in one place. If this sounds like something you would be interested in, please consider following the podcast.
Other options are available here.

The motivation behind the podcast follows my original goals for creating User Weekly - to learn new things, share what I learn with others, and simply have fun.
I hope you will join me on this new journey by following the pod today and will enjoy listening to the User Weekly podcast as much as I will enjoy creating it.
Happy Researching,
Jan
---