UXR Spotlight: Prama Ayala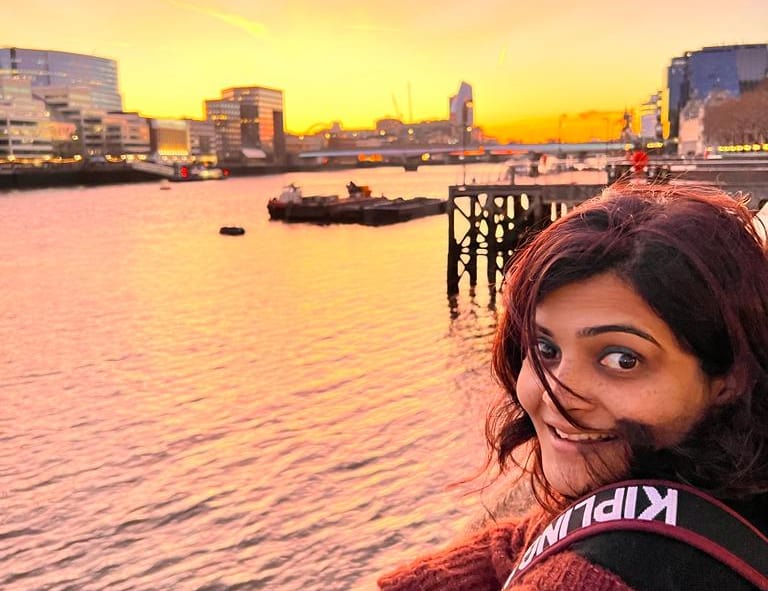 This spotlight was part of USERWEEKLY - a weekly email to understand what is happening in user research. It's the best way to keep up on trends, methodologies, insights across the industry, and meet new researchers. Each week, the newsletter captures the pulse of our community and answers a simple question: What mattered in User Research this week?
Tell us a little about yourself, Prama Ayala.
I'm Prama Ayala, a UX Researcher at Meta. I've been doing research for over ten years and have had the fortune of working with product companies across India, Europe, the US, and the UK. Most of my experience is in Growth problems in AdTech, Ride-Sharing experiences and E-commerce: Go-to-market, Product-Market-Fit problems, and User Onboarding. What truly drives me is the ability to bring user understanding to the forefront and translate it into tangible business value. There's nothing quite like that magical moment when I unearth that one golden insight from a sea of data—that's the joy I live for.
What originally got you interested in UX Research?
Right after grad school, I got an opportunity with a Design Studio to conduct ethnographic research on an Oxfam-funded project focused on sustainable farming practices for contract farming. I was supposed to interview a farmer - but I was stuck in the field, and he did not show up. I ended up chatting with his wife instead, who was busy working on the farm. What started as idle conversation turned into an eye-opening exchange. I learnt how much women from farming households contributed to farming practices. Their learning and participation were crucial to farming practices, but no one seemed to factor that in. It completely altered the project's course, introducing gender inclusivity to sustainable farming. The project pivoted to creating different programs for men and women, keeping cultural and societal contexts in mind, and leveraging communities to drive women's participation. That day, I realised that I could dedicate my life to research.
What does your perfect evening look like after a day full of user studies?
User studies demand immense focus as you meticulously collect and analyse data. One methodology that genuinely takes an emotional toll is interviews, one of my favourites. Typically, I do 2-3 interviews per day, each requiring my full attention, active engagement, and thoughtful questioning. I have to not only gather all the necessary information in that brief 30-60 minute window, but also manage the team. The team listens to the interviews, and I hold debriefing sessions afterwards. By the end, I'm exhausted, physically and emotionally. So, a perfect evening for me involves self-care—a long bath, my favourite takeout, and an ambient television show, basically embracing all my guilty pleasures from yesteryears.
How can people find you?
I have always been shy about talking about my work; more than that, I often ask myself if I have anything unique to say. One of the fantastic researchers featured in this newsletter, Nikki Anderson-Stainer, changed my mind about this. But it has been challenging to write about my point of view. Hopefully, I will overcome that obstacle soon. I started mentoring recently and have had incredible conversations with many people; it's been fulfilling and inspired new ideas. I have signed up to be a mentor on ADPlist and Mentoring Club. Alternatively, you can also find me on LinkedIn.
Thank you, Prama Ayala!
Subscribe to stay up to date on User Research news and trends.
---