🗞 Building a Research Culture
Hi there! 👋 Thanks for stopping by. USERWEEKLY is your weekly email to understand what is happening in User Research. It's the best way to keep up on trends, methodologies and insights in UX Research. It is written by me, Jan Ahrend. Each week I capture the pulse of our community and answer a simple question: What mattered in User Research this week?
😌 Humans of User Research with Marianne Carpentier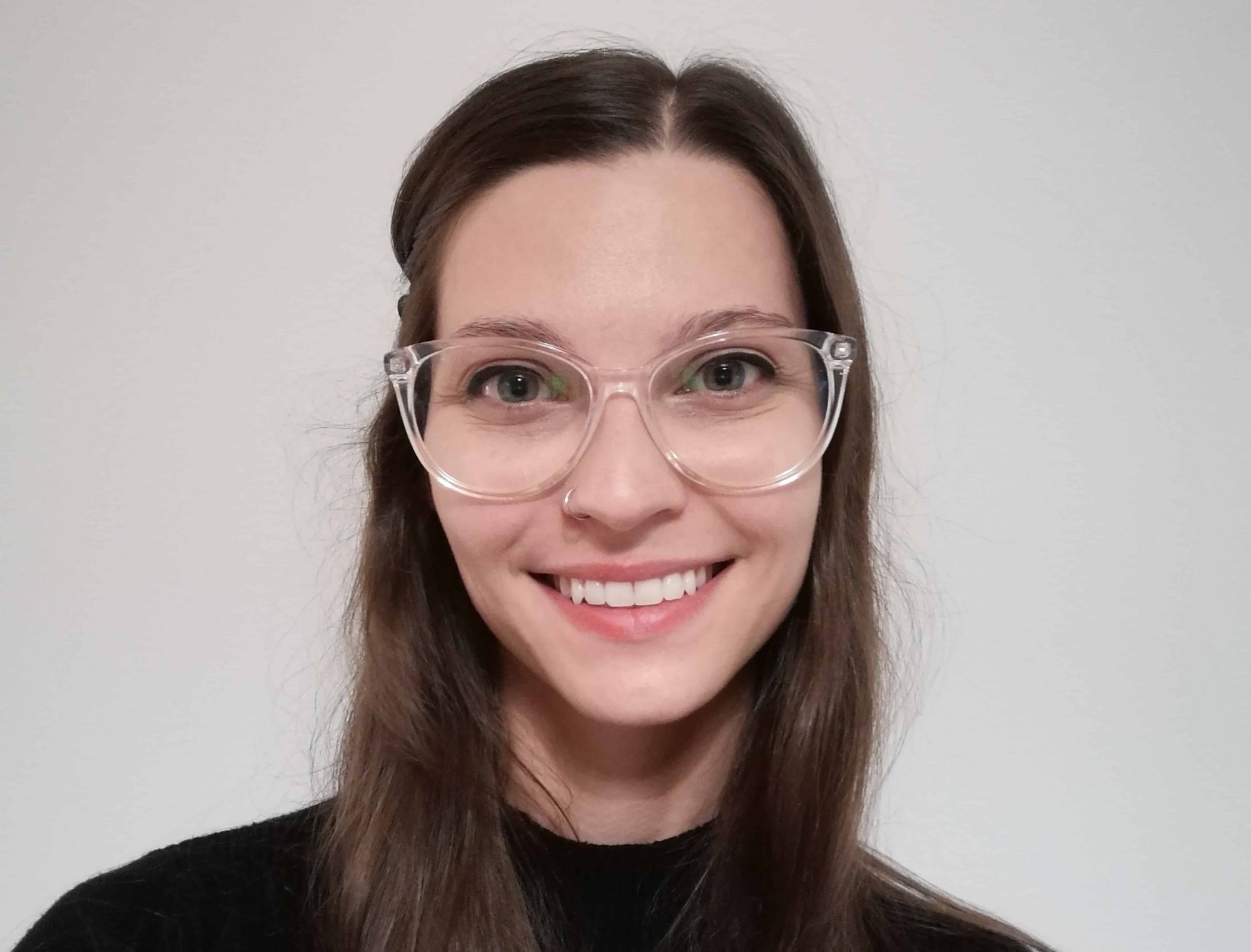 Hey Marianne, tell us a little about yourself.
Like most UXR, I'm an accidental researcher! After studying design for years, I thought a career in design was written in the stars. But as soon as I started my career in UX, it's the research side that got me! I've been doing UXR since 2015 and got really passionate about Research Ops in the last few years. When I'm not behind my laptop, you'll find me a few feet below the surface watching marine life as a scuba enthusiast.
What energizes you about your career?
What energizes me the most about being a UX researcher is definitely the outcomes of doing this job. Yes, finding strong insights takes time and rigor. And yes, the research process to get insights might seem tiring for some. But to me, UXR is at the heart of bringing positive changes in the lives of people who use digital and non-digital products. And that gives me a ton of energy!.
What was the funniest/weirdest experience you had in a user study?
A few years ago, I was conducting a study in which I had to meet several times with the same participants during a month. One of the participants became so comfortable after a few meetings that she was shamelessly folding her family's laundry during one of the interviews! Let's say I got to see the whole family's wardrobe (undies included!). That was definitely a funny and weird moment!.
How can people find you?
LinkedIn would be the best place, always happy to share a virtual coffee.
Thank you, Marianne!
Subscribe to stay up to date on User Research news and trends.
---
Spotlight > Articles > Video > Audio
🎉 Highlights.
CASTLE framework for productivity/workplace applications
The HEART framework is great for B2C products but is lacking for workplace applications where users cannot choose the product. CASTLE offers a complementary assessment framework for UX that focuses on the needs of internal product teams. Page Laubheimer 01/29
Event recap: Building research ops with Airbnb's OG ops team
Four Research Operations leaders who helped build Airbnb's ReOps team share their insights related to Research Operations. Key takeaways from the event include the importance of focusing on reducing researchers' anxiety, defining scaling goals, creating a mission statement, determining impact, and promoting the visibility of Research Operations. Tim Toy 01/30
105 free UX research templates for tools you already use
Work smarter, not harder. Maximize your current tools and get inspiration from over 105 free UX research templates and examples. Rachell Lee 01/27
Need research participants fast? (Sponsored)
Get your first participant free! Recruit faster and capture insights sooner. Reach target niches and filter out noise with rich consumer and professional targeting data. User Weekly readers get their first participant free!
Try for free
🙌 Collaborate.
Inspire a spark of creativity with a UX research hackathon [+template]
This article describes how the author combined the concept of a hackathon with user research to solve recurring insights that were not addressed in their organization. The author organized a company-wide hackathon where teams spent three days immersing themselves in their assigned insight, conducting research, ideating and creating a prototype that could be tested with users. The teams presented their solutions to the company, which voted on the most innovative and creative idea, with the winning team receiving a prize. Nikki Anderson-Stanier 01/31
Researchers, grab your seat at the table
Researchers must have a seat at the table where decisions are being made in order to have the desired level of impact. This requires researchers to be thought partners instead of providers, research their stakeholders, be flexible within the bounds of their goals, share insights, and find their advocates. Emily Messing 01/31
Building a culture of research
Roy Olende, the Head of UX Research at Zapier, joined a webinar to discuss his journey in UX research and operations, including his experience building a culture of research at Zapier. He shares his advice for landing a first UXR job and building a culture of research within an organization, including starting small and proving the value of research by getting people to join calls and listen in. Sarah Jane Burt 01/11
Subscribe to stay up to date on User Research news and trends.
🦄 Storytelling.
How storytelling can supercharge your research findings
Stories can supercharge research findings by making them more engaging and digestible for the audience. To achieve this, researchers can take inspiration from fiction, be a guide for their audience, avoid overloading them with information, keep the energy high, bring the findings back to the users, and think beyond PowerPoint when sharing their insights. Rachael Main 01/25
Prioritizing feedback using the MoSCoW framework
The MoSCoW Framework is a tool for categorizing and prioritizing product feedback into four categories: Must Have, Should Have, Could Have, and Won't Have. Using the framework helps clarify the priority level of each issue and makes better use of resources by addressing the most important issues first. Chris Rader 01/25
📆 Events in February
UX Research Meetups & Events in February (Sponsored)
Check out this February's virtual talks, meetups, networking events, and conferences around UX Research. All events can be joined online from anywhere, are held in English, and are either free or comparatively low-cost to join. Read more
50 Free Tickets for User Weekly readers: "People Who Do Research 2023".
People Who Do Research 2023 is happening on February 8th. The first 50 User Weekly readers get a free ticket (instead of $35) when using promo code "USERWEEKLY". Find out more
🛠 Methods.
6 tips for better participant engagement in diary studies
The article discusses 6 tips for better participant engagement in diary studies, which are a longitudinal research method in which participants report their thoughts, feelings, and behaviors over time. The tips include recruiting the right participants, choosing the best tool, onboarding participants properly, keeping entries short and simple, incentivizing participants appropriately, and maintaining clear communication throughout the study. Maria Rosala 01/29
How to write compelling research invite emails (with templates & examples)
How to invite participants to studies via email—with best practices & sample templates to help you boost response rates and recruit faster. Lizzy Burnam 01/25
Prevent users from fantasizing
During usability testing, participants sometimes forget about actually performing the task and instead fantasize about how they would do it, which does not uncover many usability issues. To prevent this, researchers can interrupt the fantasy by asking participants to actually perform the task, and use mirroring instead of hypothetical questions to nudge them to continue. Zsombor Varnagy-Toth 01/27
🎯 Efficiency.
Better ROI for your digital products: why continuous research is key
While a lot of product teams conduct research at the product discovery stage or validation and testing stage, only a few continue with the process after launch. This is how. Suzanne Scacca 01/26
How to use ChatGPT to write your usability test script
The article discusses using OpenAI's ChatGPT model to help write user test scripts for unmoderated website tests. The authors found that while the model can help with writing the script, the final product still requires some fine-tuning and they provide recommendations on the best prompts to use. Tim Rotolo 01/23
5 ways to drive efficiencies in UX Research
This article lists 5 ways to drive efficiencies in UX research. The methods include creating evidence boards, recording the debrief, creating a recommendation checklist, having repositories, and being creative in sharing the research. The goal is to ensure that UX research is not lost, ignored, or forgotten, and that the insights are actionable, accessible, and reach a wider audience. Aaron Christopher 01/28
Subscribe to stay up to date on User Research news and trends.
---
Spotlight > Articles > Video > Audio
🎥 Video of the Week.
UX job market discussion with Heidi Glynn
Heidi Glynn is an internal recruiter at User Interviews. She has a background in recruiting and hiring roles with Fortune 500 clients in the Tech Industry and hiring candidates for UX, UXR, and Design roles. YouTube 01/25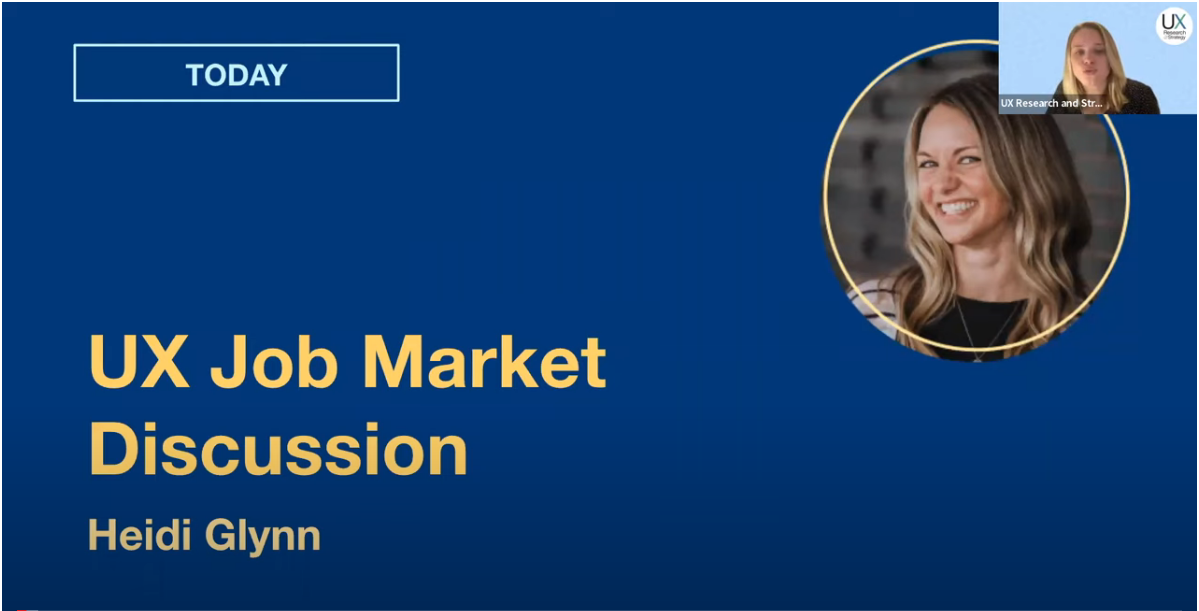 ---
Spotlight > Articles > Video > Audio
🔉 Audio of the Week.
Content design research techniques for better UX
Erica Jorgensen has just written the first UX book that focuses on content research. "Strategic Content Design: Tools and Research Techniques for Better UX" gives content designers a comprehensive guide to content-specific UX research techniques. Erica is on a mission to bring more respect to content to content practice. This book gives you the tools you need to show to your design, product, and engineering colleagues the usability and effectiveness of your content work. Spotify Apple 01/25

Happy Researching,
🗞 Jan
PS: I am launching a podcast! The User Weekly podcast will be a bi-weekly companion to the newsletter, featuring discussions on my favorite three articles from the newsletter in 10-15 minute episodes. Follow the podcast on Spotify, Apple Podcasts or Google Podcasts.
User Weekly Newsletter
Join the newsletter to receive the latest updates in your inbox.