🗞 Research Impact Beyond the Report
Hi there! 👋 Thanks for stopping by. USERWEEKLY is your weekly email to understand what is happening in User Research. It's the best way to keep up on trends, methodologies and insights in UX Research. It is written by me, Jan Ahrend. Each week I capture the pulse of our community and answer a simple question: What mattered in User Research this week?
😌 Humans of User Research with Gloria Osardu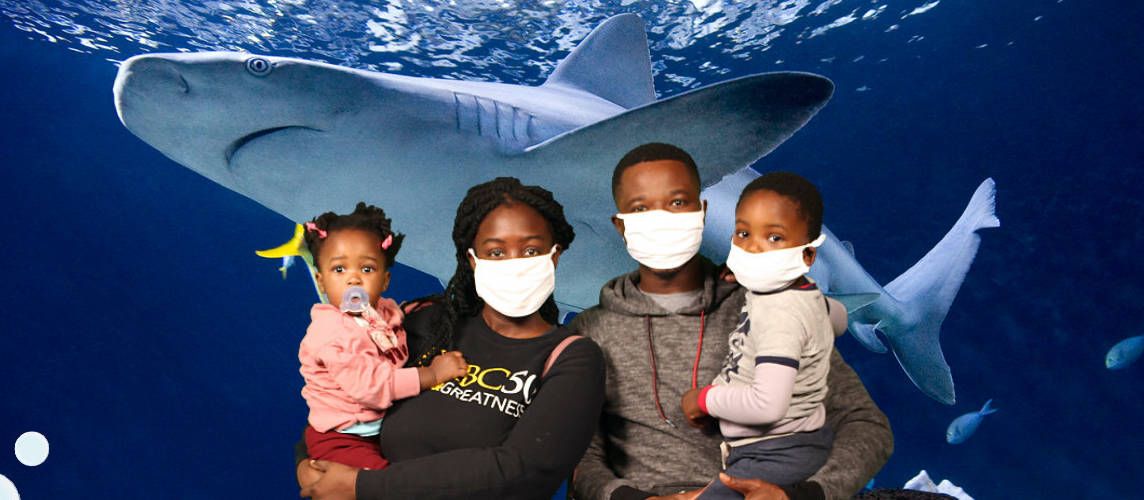 Hey Gloria, tell us a little about yourself.
I am a computer scientist turned user researcher. I started in software engineering and then branched into applied health Informatics to investigate how healthcare used technology for good (keep people safe). Later, I continued my interest in applied technology by way of Human Computer Interaction; how humans interact with technology and how we build with users and not for users. I love technology and I love research and being a UX researcher has been the best thing to do as a career. I get to use both my creative and technical sides. Outside research, I am a Ghanaian American 🇬🇭🇺🇸. I live in Virginia with my husband, Reginald and my two kids, Samuel and Sarah.
What do you wish you knew when you began your research journey?
Being a good researcher consists of two things: being very good at the craft and being great with working with others to drive change and see impact.
From your experience, what is one of the biggest challenges user research(ers) face today?
The biggest challenge researchers face today is that many people feel the craft is just about talking to customers; which anyone can do. The risks are that researchers are spread thinly across teams, they are spending too much time empowering others to do good research and their roles are seen as nice-to-have.
What's your favorite part of the workday?
My favorite part of the workday is when I get to take a wellness break for lunch or some quiet. I love my job, I love working with people but those moments (lunch, headsdown) helps me reconnect with both my inner self and my senses. I do activities that are mindful.
Who has had the biggest impact on your UX Research career?
Professor Anthony Norcio, he was my PhD advisor in grad school. He gave me the perspectives I needed to try things out and eventually complete my degree. What I mean is that, even though I was working in a research lab, he encouraged me to take on internships; experience what it's like to be a product researcher in tech.
What does your family think of your work?
My husband is a surgeon and he thinks, compared to his job, mine is a breeze. He believes I do nothing all day. hahahah… My kids are 4 and 3 and they think I do meetings all day. 🙂
What would you like to talk about with other researchers and how can they find you?
Honestly, I'd like to chat about anything. Finding a community of researchers and learning of the different spaces we operate is simply great. Please connect with me on LinkedIn or find me on IG (@glowhyia) if you want to see what I am up to outside work.
Thank you, Gloria!
---
Spotlight > Articles > Video > Audio
🎉 Highlights.
Servants of insight: embracing ambiguity and failure in UX research
The article discusses three key skills that UXRs need to effectively deal with ambiguity and failure in research: embracing ambiguity and uncertainty in the research plan, adapting research methods to new information, and using failure as an opportunity for growth. Slava Polonski 02/06
The three roles you need for an impactful UX research.
Balance the roles of knowledge Creator, Conveyor, and Campaigner to generate a positive impact as a UX researcher. Carlos Rosemberg 02/05
The impact of research, beyond the report
To have impact as a researcher, focus on building authentic relationships with partners, reframe research as a partner rather than a resource, be prepared to compromise to maintain relationships, and be aware of signs of impact such as receiving more research requests and being brought into the process earlier. Kendall McGinnis Avery 02/04
✨ User Interviews: source top participants for research (Sponsored)
Recruit from our 2.4 million panel to reach any audience. Surveying niche segments? 1-1 interviews with remote PMs? Precise targeting, screening & verification deliver users who perfectly match study criteria down to product usage, roles & behaviors.
Sign up free
🛠 Methods.
How to use a pricing survey like ChatGPT
OpenAI, the creator of ChatGPT, is using the Van Westendorp Price Sensitivity Meter, a survey technique, to determine the pricing of their premium version. The survey consists of four questions that help companies arrive at the ideal price range by plotting the upper and lower limits of customers' perceptions of the product value and personal comfort zone, creating a graph that shows the relationship between price and customer satisfaction, which is the optimal price point. Colette Des Georges 02/04
Three principles of ethical research that UX can take from academia
Ethical research in UX can be improved by adopting techniques from academia, such as giving informed consent to participants, protecting their privacy, doing the most good and least harm, and being fair and impartial in the selection of participants. These principles were first established by the Belmont Report in 1979 and are used by academic and governmental researchers, as well as market researchers. Dena Huisman 02/04
Prioritizing analysis: Do we take enough time to analyze and process data from user research? (Sponsored)
In a busy work setting, sometimes the analysis stage in UX Research gets shortened or eventually completely skipped for some research projects. Learn about the risks of skipping the synthesis in user research and how to create room for a proper research analysis to find the deeper meaning in gathered research data. Read more
⚙️ Research Ops.
Careers in ResearchOps — all roads lead to Rome
It's important to identify one's superpowers, which are the hard and soft skills that make an individual an asset to any role, and to articulate them in a quantifiable way to demonstrate their relevance to the desired role. The article also highlights that a mixture of hard and soft skills are important for success in different roles in Research Operations and provides tips on how to highlight these skills in job applications or career progression discussions. A'verria Martin 02/07
Creating a winning product and user feedback policy: the importance, components, and a step-by-step guide
A Product and User Feedback Policy (PUFP) outlines the steps taken to gather, manage and communicate customer feedback to promote trust and accountability, as well as a deeper understanding of the customer needs. Here's how to create a PUFP. Klaus-M. Schremser 02/04
The evolution of Auth0's (Ops-first) research practice
Auth0 has shifted its focus from a Democratized Research model to a Centralized-Agency model, due to the changing needs of the organization and the current resources available. The team will consist of four researchers, with one person staying in operations, and a new triage and prioritization process will be implemented, allowing for a better control over the research projects. Brad Orego 02/06
6 ways to minimize participant panel fatigue
A closer look at what panel fatigue is, how to design a study with the participant experience in mind, and tips to maximize study quality. Rachell Lee 02/01
🎯 Impact.
Why your research insights aren't making an impact
To make your research impactful, you need to avoid these mistakes such as working alone, failing to sell your insights and not getting the data right. Involve stakeholders in your research, make sure your insights are understandable and relevant to the stakeholders, and focus on data accuracy and reliability to ensure that your insights will drive business decisions. David Tang 02/04
Subscribe to stay up to date on User Research news and trends.
---
Spotlight > Articles > Video > Audio
🎥 Video of the Week.
What I wish I knew going from B2C to B2B user research
Toluwa Awodiya (Product Research Manager at SurveyMonkey/Momentive) discusses the transition from B2C and B2B research including the change in methodologies, recruiting participants, and how to ask the questions that get you the answers you need. YouTube 02/03

---
Spotlight > Articles > Video > Audio
🔉 Audio of the Week.
Discount usability: expert reviews and heuristic evaluations
With the recent surge in tech layoffs, a downsizing of UX labor means UX research is harder to do, meaning: research needs to be prioritized in really intentional ways. Discount inspection methods like expert reviews and heuristic evaluations can help identify high-priority design issues that need further research and design effort. In this episode, Evan Sunwall offers some insight into how to facilitate and communicate the results of these inspection methods. Spotify Apple 02/03

Happy Researching!
🗞 Jan
PS: I am launching a podcast! The User Weekly podcast will be a bi-weekly companion to the newsletter, featuring discussions on my favorite three articles from the newsletter in 10-15 minute episodes. Follow the podcast on Spotify, Apple Podcasts or Google Podcasts.
User Weekly Newsletter
Join the newsletter to receive the latest updates in your inbox.