🗞 Defining a Research Strategy

Hi there! 👋 Thanks for stopping by. USERWEEKLY is your weekly email to understand what is happening in User Research. It's the best way to keep up on trends, methodologies and insights in UX Research. It is written by me, Jan Ahrend. Each week I capture the pulse of our community and answer a simple question: What mattered in User Research this week?
Hi Research Friends,
This episode comes later than usual (Happy Saturday! ☀️☕️). BUT we're back with the 'Humans of' section that many of you have been reaching out to me about, saying you've been missing it. In personal news, I wasn't affected by Google's layoffs, although it could have equally hit me (many outstanding colleagues who I look up to were laid off). On a lighter note, my partner and I are super excited to be getting a Golden Retriever pup 🐶 next month! Any name suggestions? We're all ears!
Jan
😌 Humans of User Research with Rawan Diaa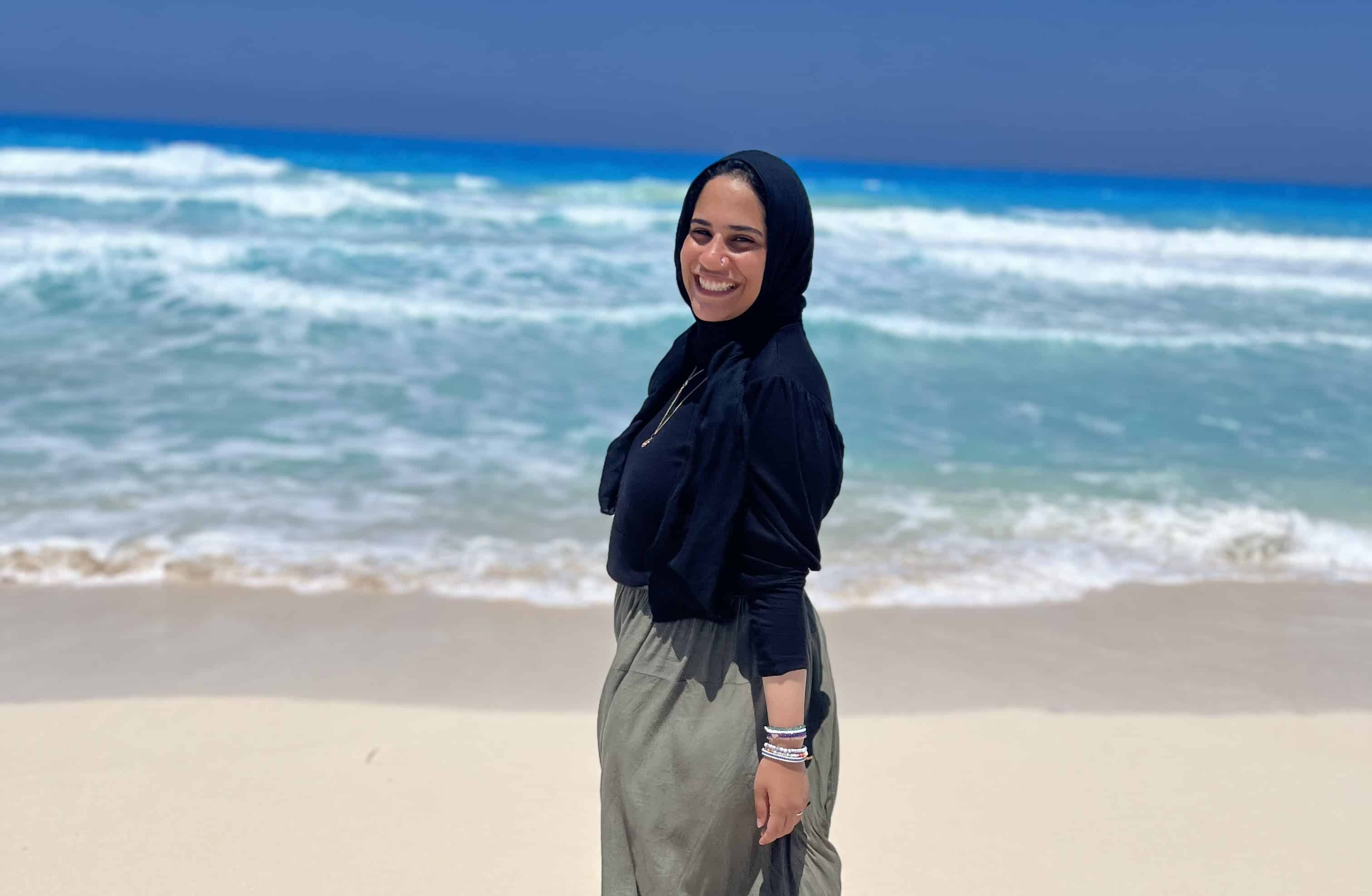 Hi Rawan, tell us a little about yourself!
Hi, I am Rawan! I hold a Bachelor's degree in Economics and started my career as a qualitative marketing researcher. As a qualitative researcher, I enjoyed listening to people's perspectives and understanding their needs, which ultimately paved the way for me to transition into UX research.
What energizes you about your career?
As a User Researcher in the fintech industry, what energizes me the most is the potential to improve the lives of underserved communities by providing them with access to financial products and services. For example, a close friend of mine was able to get married thanks to a fintech platform that offered BNPL service. Seeing the impact of such products firsthand motivates me to continue working towards making financial services more inclusive and accessible to everyone, regardless of their background or socioeconomic status.
If you were a superhero, what UX Research power would you have and how would you use it?
If I were a UX Research superhero, my power would be the ability to read users' minds and understand their needs and preferences on a deeper level. With this power, I would be able to gain insights that go beyond what users say or do and really understand what drives their behavior and decision-making.
How can people find you?
Feel free to connect with me on LinkedIn.
Thank you, Rawan!
---
Spotlight > Articles > Video > Audio
📚 Articles of the Week.
Mapping research impact in product development
Jake shares a model for mapping a research community's current and desired impact on product development in order to determine where research can make a difference, where to target next, and to inform roadmaps. The author also suggests defining impact both at a high-level and with some more detailed tools to better understand the possibilities of broader, more distributed impacts, and provides a list of tools to chart meaningful destinations for research communities and leaders of researchers to use in their own contexts. Jake Burghardt 04/17
Screener questions to find great research participants
There are two types of screener questions: open-ended and closed-ended. Effective screener questionnaires can be crafted by identifying the broader themes of the UX research, knowing the ideal participant, staying away from leading questions, being careful of what you reveal, and arranging your questions logically. Ahmad Benny 04/18
How to run usability testing with kids
Tips on preparing and conducting usability tests with kids based on their experience redesigning an app related to a kid's robot kit. Suggestions include recruiting parents instead of kids, setting up a paid Facebook advertising campaign, preparing a consent form for parents, and creating a friendly and fun environment to release the stress of the unknown situation. With additional tips on in-person and remote usability testing with kids. Borbála German 04/14
Subscribe to stay up to date on User Research news and trends.
🤖 AI in UXR.
Is AI driving us away from designing human-centric experiences?
The article explores the relationship between AI and human-centered design. The authors argue that, while AI can be a useful tool in the design process, designers need to ensure that they remain human-centric and use AI responsibly. The article provides examples of how AI can be integrated into the ideation, prototyping, and testing phases of the design process, which are also relevant for Researchers. 04/14
How user research can unlock the full potential of AI tools
AI tools — whether recommendation engines, chatbots, computer vision, or generative AI — offer incredible potential. But without proper UX research, that value will remain limited. Improvements in these areas may help overcome user resistance and other barriers to adoption. And they may also help users achieve better results from tools that would be otherwise technically equivalent. Mallika Chawla 04/14
Understanding the role of AI in user research (Part 3)
Practical applications of AI in UX research include chatbots, image recognition, natural language processing, eye-tracking, and data collection and analysis platforms. The integration of AI into UX research practices can allow teams to gain a deeper understanding of users and create more engaging and effective experiences. Michael Knauer 04/15
---
Spotlight > Articles > Video > Audio
🎥 Video of the Week.
UX research roadmaps (by NN/g)
A UX research roadmap is a living artifact that prioritizes and communicates a team's future research efforts, from early discovery-based initiatives to later-stage usability testing. YouTube 04/15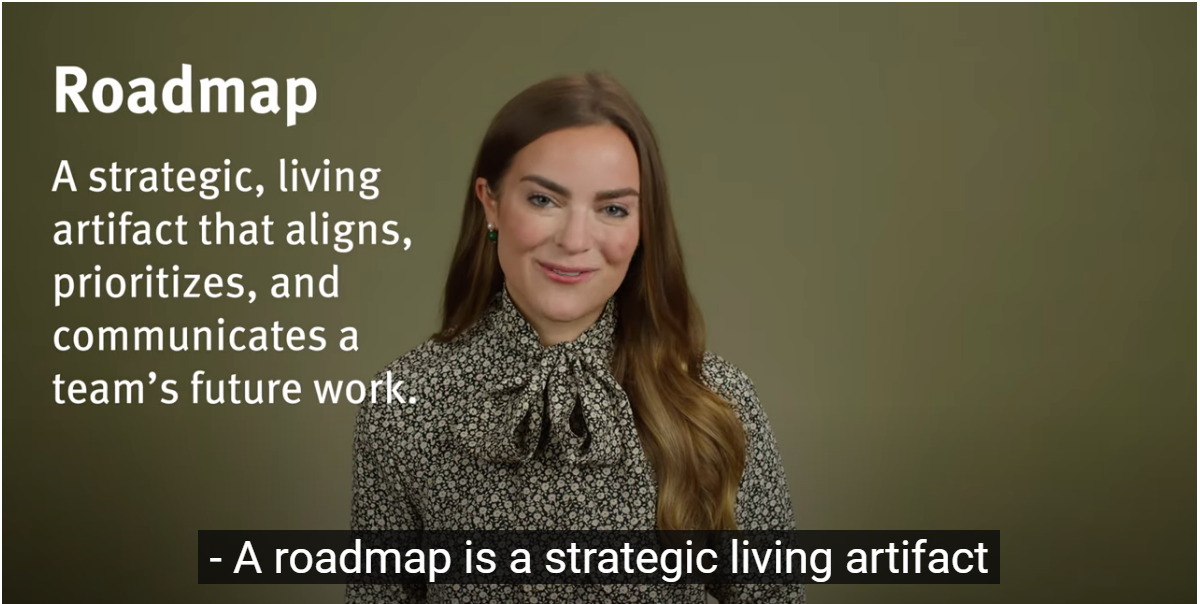 ---
Spotlight > Articles > Video > Audio
🔉 Audio of the Week.
Defining a research strategy with Devin Harold of Capital One
Devin Harold of Capital One shares the ins and outs of crafting, implementing, and refining an impactful UX research strategy. Spotify Apple 04/19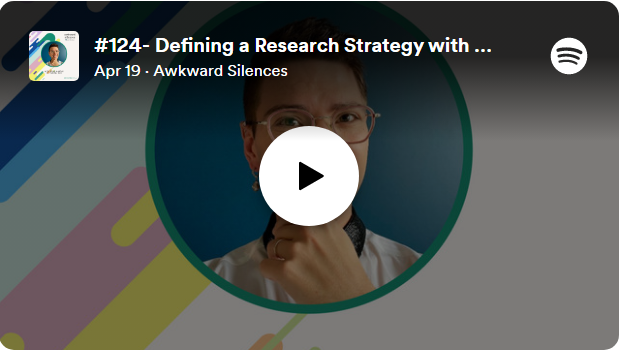 Happy Researching,
🗞 Jan
PS: I am launching a podcast (soon, I promise - things have been busy)! The User Weekly podcast will be a bi-weekly companion to the newsletter, featuring discussions on my favorite three articles from the newsletter in 10-15 minute episodes. Follow the podcast on Spotify, Apple Podcasts or Google Podcasts.
User Weekly Newsletter
Join the newsletter to receive the latest updates in your inbox.