🗞 Researcher relationships: Over-reliant, absent, misaligned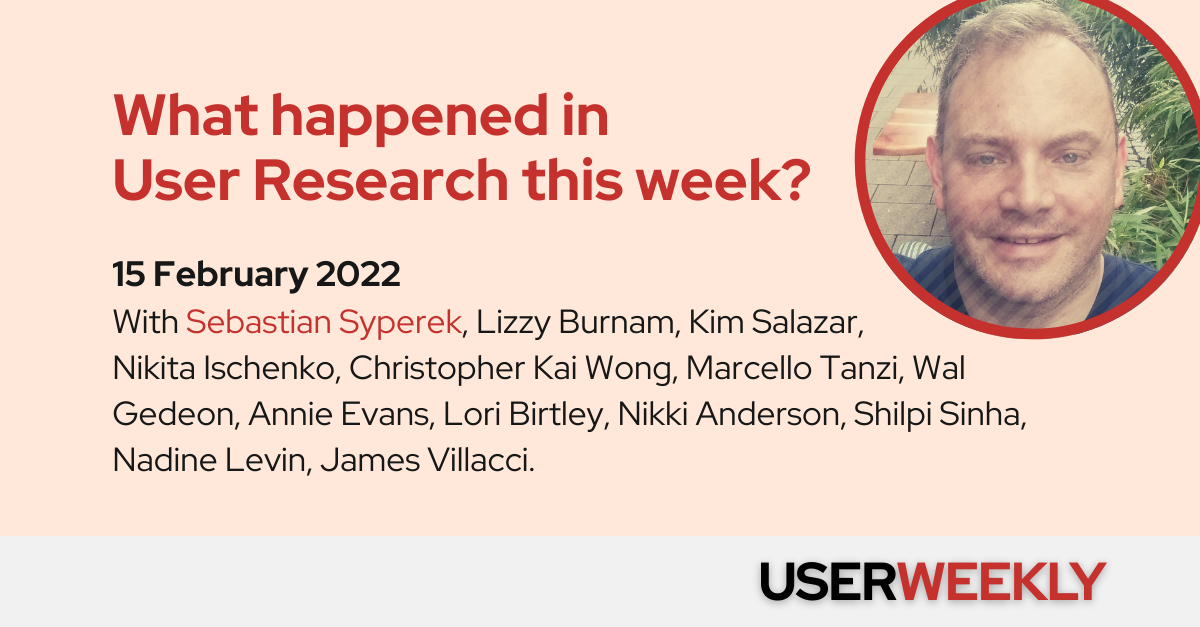 USERWEEKLY is your weekly email to understand what is happening in user research. It's the best way to keep up on trends, methodologies and insights across the industry. It is written by me, Jan Ahrend. Each week I go through content from mainstream media to small blogs to capture the pulse of our community and answer a simple question: What mattered in User Research this week?
Spotlight > Articles > Video > Audio
😌 Humans of User Research w/ Sebastian Syperek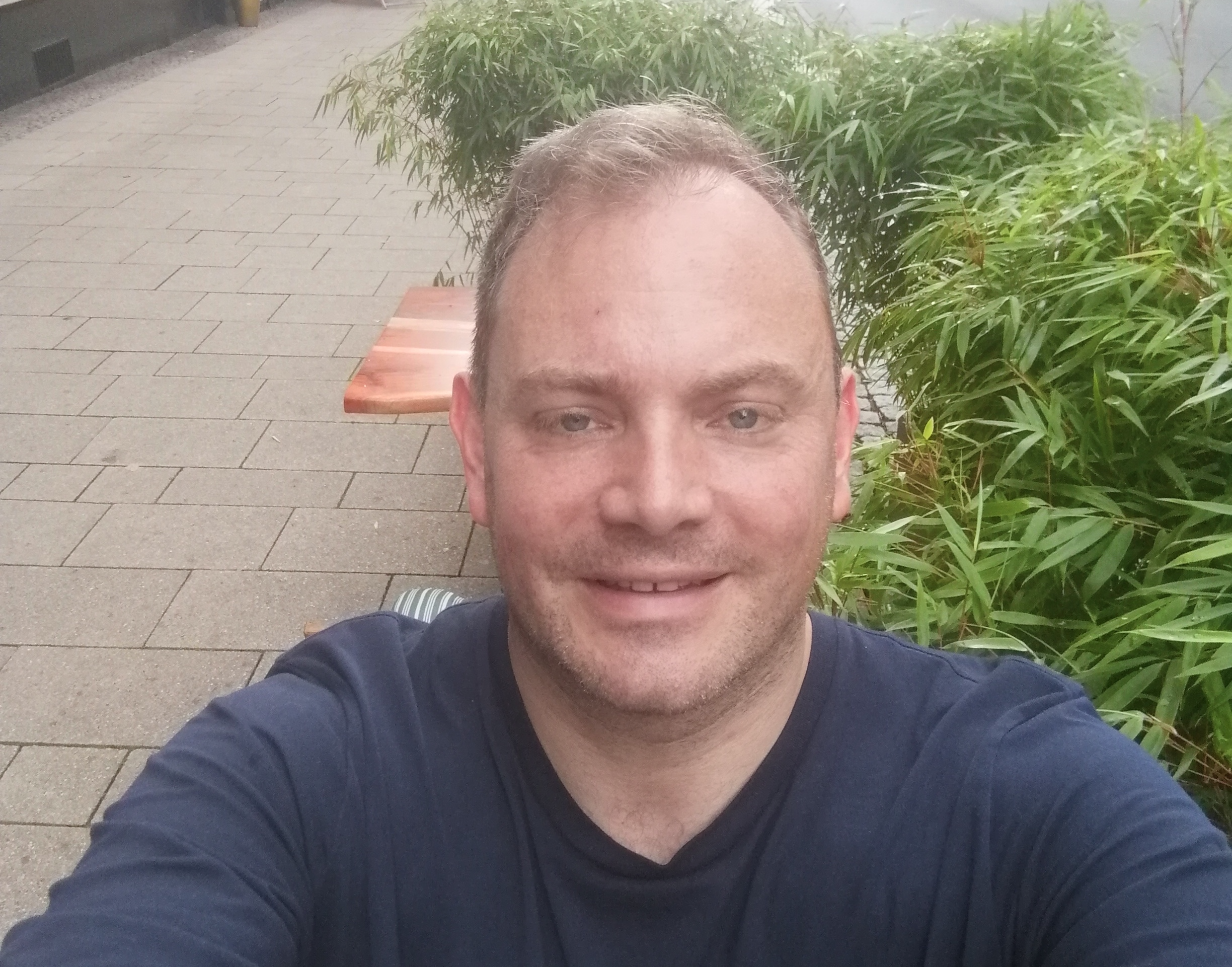 Hi Sebastian, tell us a little about yourself.
Hello fellow researchers, I'm Sebastian Syperek, currently working as a Principal UX Research for Kaiser X Labs, the digital factory & UX company of Allianz. Allianz is the leading insurance group in Germany and beyond. I'm 44 years old and married. We have one son (8 years) and live in Bad Nauheim near Frankfurt, Germany.
Before I joined the world of UX research, I worked several years in the traditional (market) research environment, mainly on the company side (eBay, Deutsche Telekom, Daimler, Deutsche Bahn) but also as a freelancer and in agencies. My focus is on quantitative methodologies, whether it may be in market or UX research. I´m hosting a German podcast on Customer Experience (CXEinfachMachen.de), together with Lukas Kauderer from the text analytics startup LiCiLi. In my spare time I like to spend time with my family, traveling, playing piano, doing some sports and playing chess on a semi-professional level.
What's the best career decision you've made?
I would say it´s that I chose the "human factor business" as my career path in general. I love to be the "customer´s advocate" - more or less independently from specific industries or companies. The customer factor is always important and still getting more and more in every business. As a psychologist with a quant orientation, I feel like I have the perfect skill set at hand to make significant contributions to the product development process and therefore the company's overall success. At Kaiser X Labs, we have a very strong pool of researchers, consequently aligning qual and quant approaches to reach the best possible level of insights.
What do you remember most about your first UXR job?
My first real UXR job was a set of 50 (!) face-to-face user interviews (75 minutes each) for the online banking and self-service brokerage portal of a direct bank. Topics covered simple checking account issues but also more sophisticated saving strategies - up to relatively advanced trading techniques. Exhausted after two weeks of intense interviewing, my colleague and I entered the pub on the other side of the street and had more than one beer. However, a very positive side effect was that I learned a crazy amount of new things about personal finance management. Actually, that was the starting point of my own activities in that field. Thus in the long run, It definitely changed my life for the better.
What can people reach out to you about and how can they find you?
I look forward to User Weekly readers reaching out to me on social media. My main fields of interest (and good starting points for discussions) are the following: Quant UX / CX in general, building surveys, multivariate statistics & SPSS, segmentation & creating personas based on cluster analysis, key driver analysis & Kano, MaxDiff & conjoint analysis. Nevertheless, feel free to contact me on any research- or UX-related topic. The easiest way is to ping me on LinkedIn.
Thank you, Sebastian!
---
Spotlight > Articles > Video > Audio
🎉 Highlights.
The complete list of UX research conferences and events in 2022
A giant list of 80 upcoming conferences on UX research and design, including online, in-person, and hybrid events through 2022. Lizzy Burnam 02/11
What is a culture of insight?
The simple answer, is that a culture of insight perpetuates customer-centricity throughout the organisation, and it's a step into future success. 02/09
How collaborative user research breaks down organizational silos
The process goes like this. User research receives instructions from product managers who need to find out something about the customer. Then researchers conduct their research project and hand over the findings. 02/10
What's the value of user research from a VC's perspective? (Sponsor)
Hear how former Google Ventures design consultant, Author and VC founder John Zeratsky thinks about the value of user research in product development.
Listen to the webinar
🛬 Methods & Approaches.
Evaluate interface learnability with cognitive walkthroughs
Learnability is a crucial component of UX for complex and novel interfaces. Cognitive walkthroughs can identify design problems that derail new users. Kim Salazar 02/13
How to automate competitor's reviews collection to find great insights
How to build a database of competitors reviews that will update itself automatically and how to get insights for your product development. Nikita Ischenko 02/07
To design great internal apps, you probably need to do more user research
How internal users do work isn't always straightforward or simple. Christopher Kai Wong 02/10
How I sold a monthly usability testing program to my client
Starting small, gaining momentum and getting the buy-in for continuous research. Marcello Tanzi 02/14
4 reasons to get your whole team involved in user research
The entire team was contributing to developing a shared understanding by being involved in the research, which in turn helped everyone be more connected to our users and the problems we were building solutions for. Wal Gedeon 02/10
🐣 Breaking into UX Research.
Five lessons learned from my first year as a UX Researcher in healthcare
I've just finished my first year as a solo UXR at a healthcare startup where I was (and still am) a newbie. In hopes of connecting with other junior UXRs who are feeling new and alone, I thought I would share a handful of lessons I've learned in my first year of full-time UXR for a healthcare startup. Annie Evans 02/12
User research portfolios — belly up to the BAR
I received valuable coaching advice to structure my presentation using the BAR method. B = background, A = action, R = results. I used the BAR method to organize each of the three projects I presented. Lori Birtley 02/11
Enter your email to receive the latest updates in your inbox.
---
Spotlight > Articles > Video > Audio
🎥 Video of the Week.
Over-reliant, absent, misaligned: troubleshooting researcher-stakeholder relationships
Nikki and Ben walk through key ways to improve stakeholder relationships—for smoother projects, greater impact, and better user insights. YouTube 02/10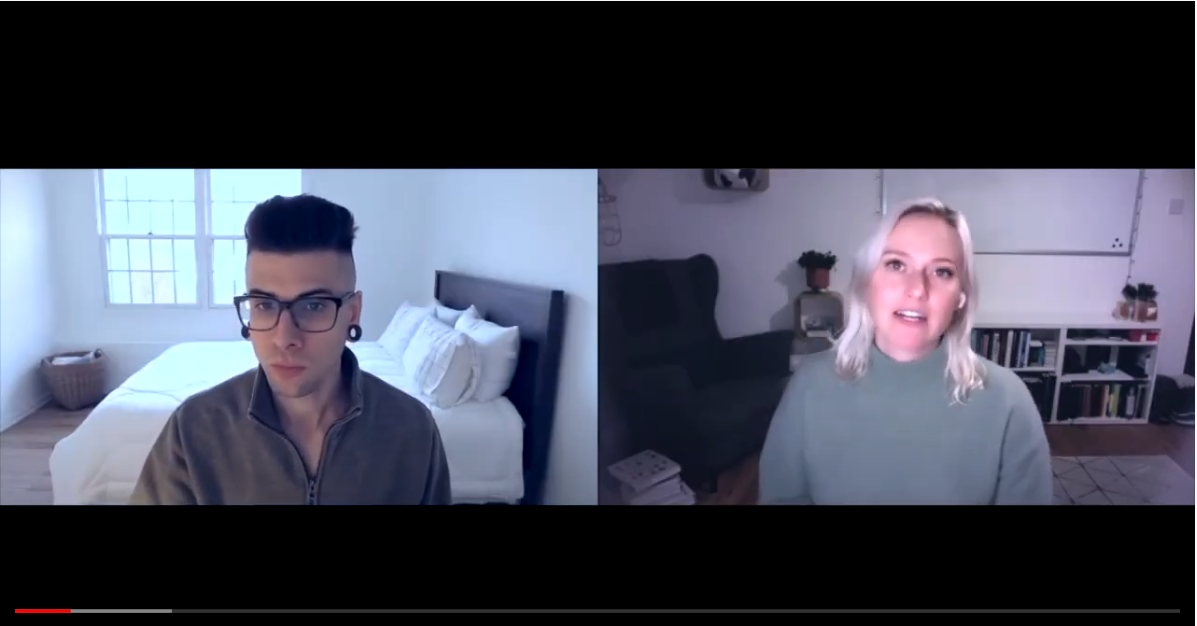 Why UX research doesn't need to break the bank
As part of the IKEA team exploring the creation of AR gaming experience for children in-store, Shilpi started her journey through uncharted territory when she was presented with new challenges around every corner. One thing that stuck with her is that the most complex of products often requires the most basic type of research to achieve data. YouTube 02/07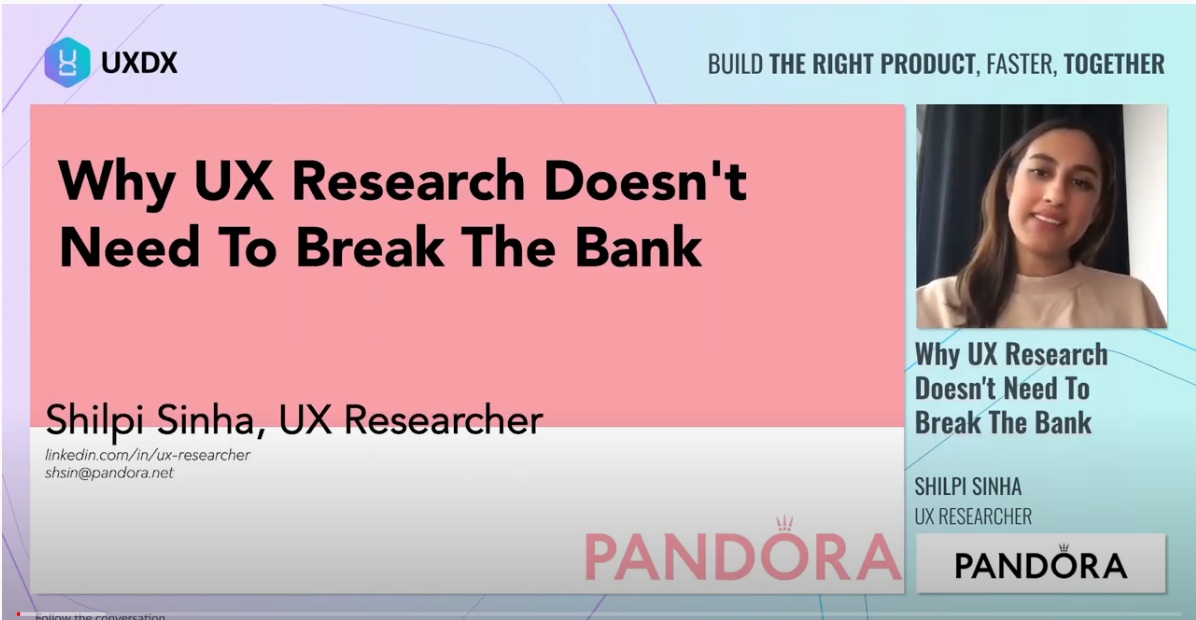 ---
Spotlight > Articles > Video > Audio
🔉 Audio of the Week.
Nadine Levin on Anthro to UX
Nadine Levin speaks with Matt Artz about her UX journey, mixed methods research, and democratizing research. Spotify 02/08

How a UX insights show is must-see programming at HelloFresh
James' recipe for democratizing insights across an organization. As the first UX Researcher at HelloFresh, James Villacci established the value of conducting studies on the company's online and offline projects. He is now head of Global UX Research at the company. Spotify 02/14

Happy Researching,
Jan
User Weekly Newsletter
Join the newsletter to receive the latest updates in your inbox.