🗞 Self-care for UX Researchers
😌 Humans of User Research with Emily DiLeo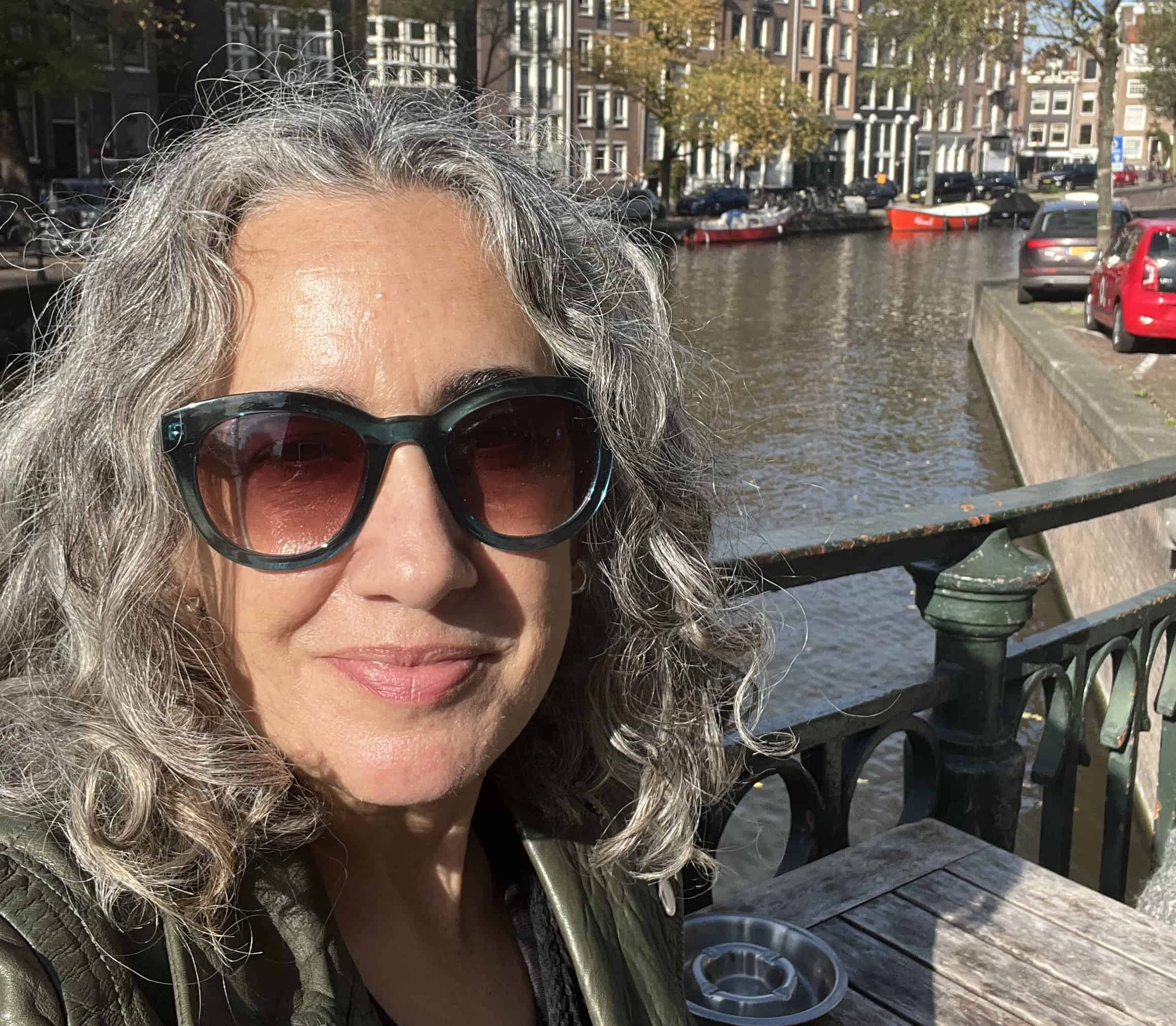 Hey Emily, tell us a little about yourself.
I work in Research Operations, currently for SAP. I have an academic background in ethnomusicology (ethnography), and library science - I worked in both of these fields before transitioning to UX about two years ago. I leverage my skills in information science to support and advocate for user research.

What energizes you about your career?
I love working with people. I get a lot of satisfaction out of helping researchers do their best work, and I firmly believe in the power of qualitative research. I'm often "researching the researchers", so that I can help build systems (like repositories) that work well for them.
How do you separate your work life from your home life?
This is so tricky! I work remotely, so my home life is always around me. I do have my own office space at home, which is important. And I usually take a walk or have tea at the end of my workday, before my kids come home from school.
How can people learn more about you and your work?
LinkedIn. Or check out my articles in Medium.
Thank you, Emily!
---
Spotlight > Articles > Video > Audio
🎉 Highlights.
The 2023 self-care playbook for UX researchers
Strategies for self-care and workplace wellness as a UX researcher (even with a global recession in the forecast). What does a lack of self-care at work look like? The 5 elements of wellbeing and how to recenter yourself if you feeling unbalanced lately. Lizzy Burnam 02/10
UX research with children: useful tips for improving user experience
Researching with children requires extra preparation and management of certain challenges. The specific needs and age of the children should be taken into consideration to adapt the study accordingly, as well as building rapport with the child and making them feel comfortable. Techniques that encourage children to engage in playtesting and visual materials are important, as well as giving children simple techniques to help them express themselves. Paulina Maślona 02/09
Cracking the code: how to ace the whiteboard challenge in UX research
The article provides a framework for acing the UX research whiteboard challenge, a common evaluation method in UX research recruitment. The framework suggests a series of questions to ask before answering the prompt, including questions about the problem, goals, users, and competition. The framework aims to help UX researchers think through the problem and follow a process to provide actionable solutions. Jeremy Dos Santos 02/15
When was the last time you were a participant? (Sponsored)
Sign up to participate and see what it's like from the participant's point of view. Researchers are launching over 2,000 studies monthly on User Interviews, including studies for UXRs. Get paid for your expertise and gain valuable perspective.
Sign up to participate
🛠 Methods.
Understanding workflow interviews
Workflow interviews, a bite-sized research method, can be a quick reality check for designers building more complex interfaces. This user research method is not usually done as a stand-alone study and is typically a part of user interviews, but they can be a helpful precursor to formal user interviews if there are significant gaps between the workflow. Christopher K Wong 02/08
Seven mistakes we make running inclusive research
This article points out the seven common mistakes people often make in running inclusive research projects, including being unprepared for user needs, researching without appropriate expertise, prototypes unfit for testing, using bias language, testing without diversity, prioritizing stakeholder opinion, and excluding users from research. The article provides tips and tricks for avoiding these mistakes. Elizabeth Chesters 02/13
Quantifying VR comfort with the simulator sickness questionnaire
The article discusses how to measure simulator sickness in VR by using the Simulator Sickness Questionnaire, which is considered the standard measure for this condition. The author provides a set of tools, including a Google Form Template, to make it easier for VR developers to collect and analyze data related to simulator sickness. Melissa Schmitz 02/12
User Diary Studies - An effective research method for evaluating user behavior long-term (Sponsored)
User Diary Studies help to understand long-term user behavior and experience. With this research method, you'll collect user data over a certain period of time. Learn about the basics of user diary studies as a UX research method, when the method works best, and where it has its limitations, and grab a template for the next diary study. Read more
🎯 Impact.
Using ChatGPT in user experience research — some resources
Exploration of how AI tools, particularly ChatGPT, can be used in the field of UX Research. The article discusses the need for new mental models and highlights the importance of inputting diverse and unbiased data into AI systems, and suggests various resources for UX professionals looking to integrate ChatGPT into their work. Kat Theisen 02/13
Have research insights collecting dust? here's how to activate them
Insight activation goes beyond sharing insights with your colleagues and requires helping them use the insights to do something. Insight activation involves taking insights to the next level by involving stakeholders in research, using video clips in reports, running debriefs and holding mini-brainstorming sessions. Nikki Anderson-Stanier 02/13
---
Spotlight > Articles > Video > Audio
🎥 Video of the Week.
UX research freelancing and consulting
Thinking of freelancing or consulting as a researcher? Learn more in this episode, including the benefits of charging clients for a retainer, how to get clients and more. YouTube 02/11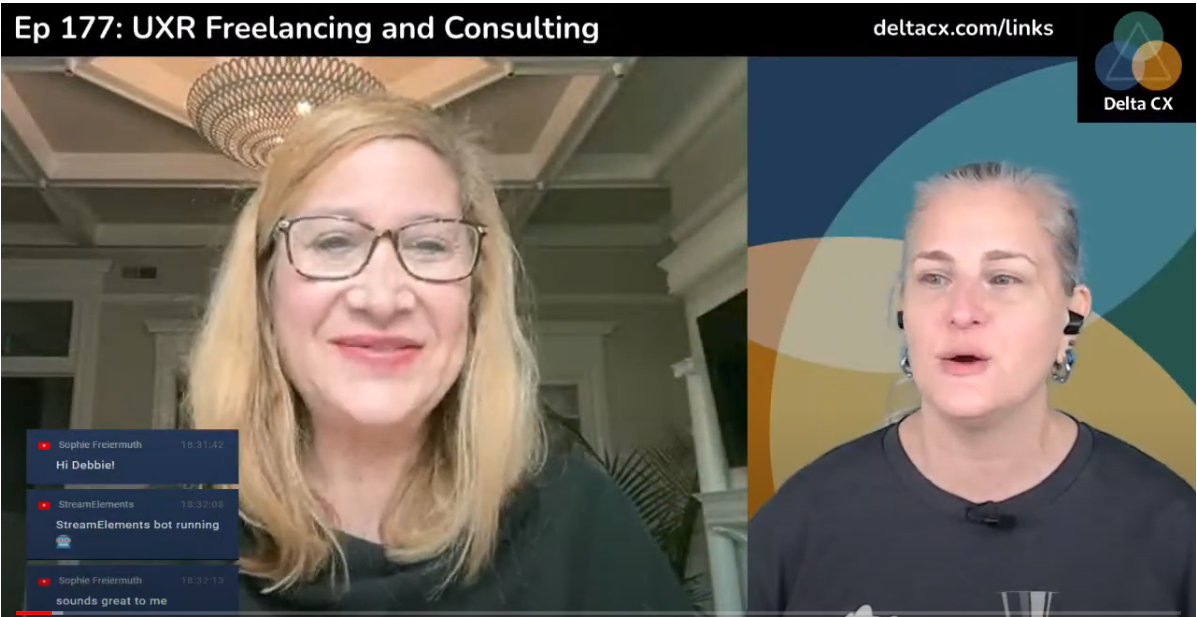 ---
Spotlight > Articles > Video > Audio
🔉 Audio of the Week.
Paige Nuzzolillo on the Anthro to UX Podcast with Matt Artz
Paige Nuzzolillo speaks with Matt Artz about her UX journey. The conversation covers Paige's early research career in participatory action research, the importance of training and mentorship, and how she uses art-based research (ABR) methods in her work as a Senior UX Researcher at Indeed. Spotify Apple 02/07

Understanding Growth Research with Carlos Tellez of Nubank
This podcast episode features a discussion with Carlos Tellez, Growth Research Manager at Nubank, about the value and impact of growth research, its differences from product research, research workflows, and methodologies, tactics, and toolkits involved in the process. Spotify Apple 02/15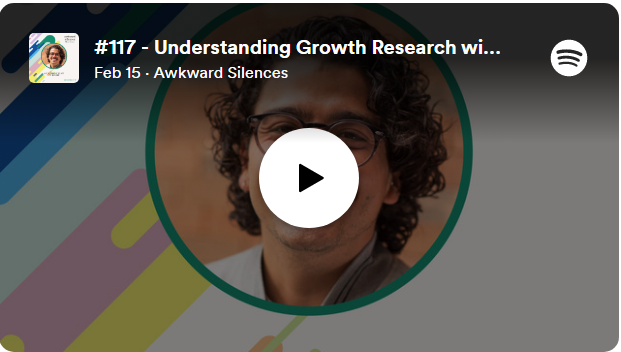 Happy Researching,
🗞 Jan
User Weekly Newsletter
Join the newsletter to receive the latest updates in your inbox.