🗞 Uncovering Stakeholder Perspectives Toward Research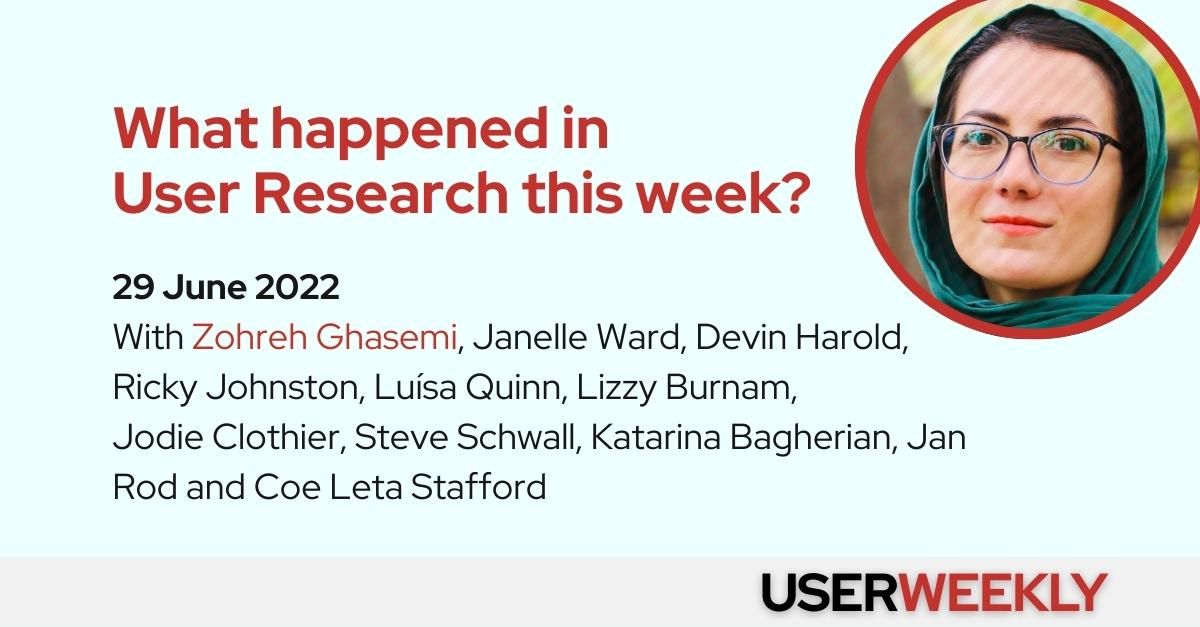 Hi there! 👋 Thanks for stopping by. USERWEEKLY is your weekly email to understand what is happening in User Research. It's the best way to keep up on trends, methodologies and insights in UX Research. It is written by me, Jan Ahrend. Each week I capture the pulse of our community and answer a simple question: What mattered in User Research this week?
Spotlight > Articles > Video > Audio
😌 Humans of User Research with Zohreh Ghasemi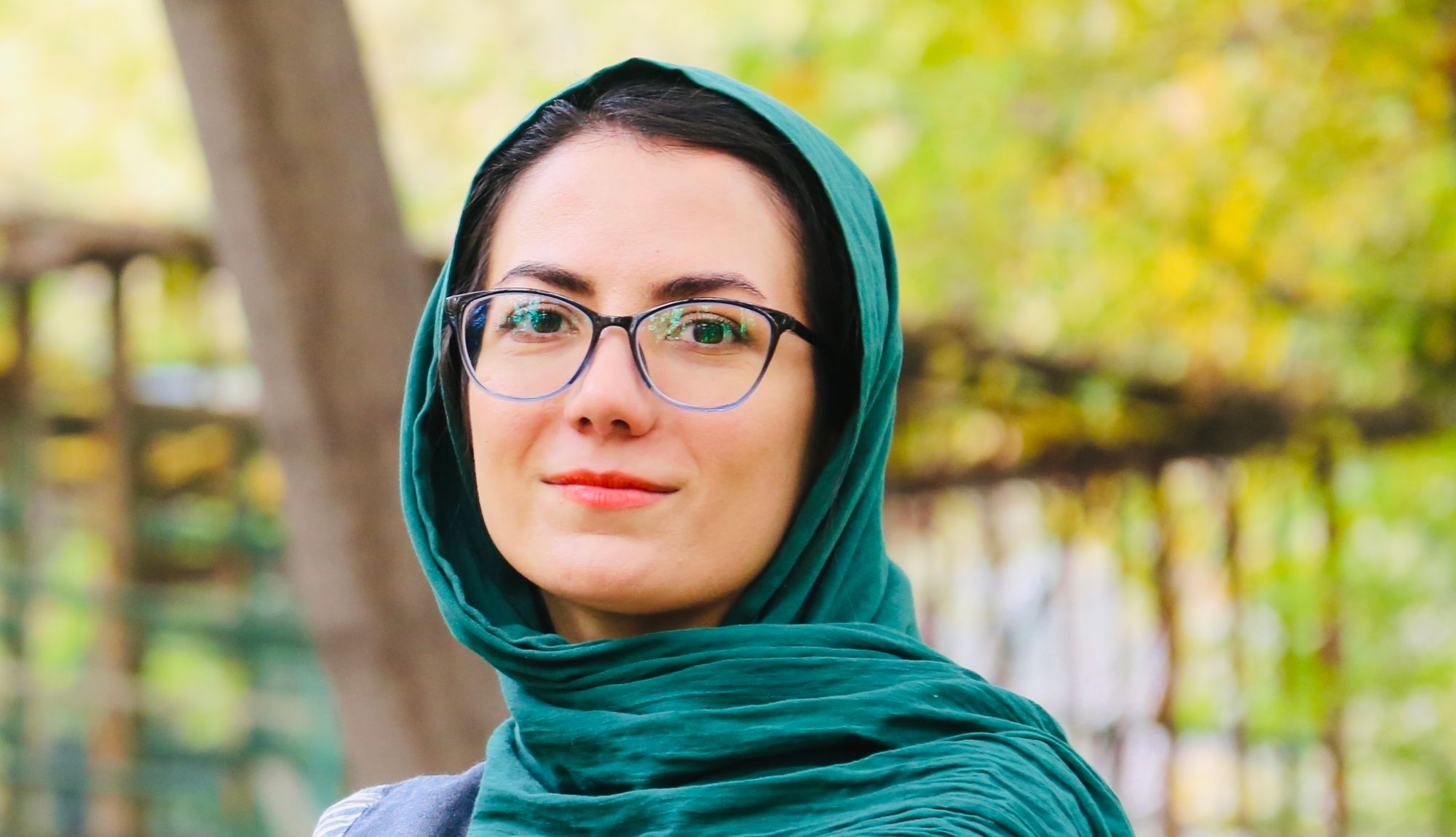 Hi Zohreh, tell us a little about yourself.
I'm Zohreh, a mixed-methods user researcher. I started my career as a researcher, which was supposed to be temporary. Almost eight years have passed since, and I'm still a researcher. About two years ago, while making a podcast series for teenagers about product design, I discovered UX research for the first time; this fascinating and rewarding career that I plan to stick with. I love nature, good food, and the warm company of a friend.
How do you stay up to date on research trends and news?
Aside from reading books and articles on NNgroup and Medium on UX research, I try to stay aware of hot topics in the community in my feed on LinkedIn by connecting to other researchers around the world. I also attend Jared Spool discussions occasionally; these inspiring sessions are one of the biggest gatherings of researchers, designers, and product managers. I also listen to podcasts like "Mixed Methods," "Awkward Silences," "Learners," and most recently "Lenny's podcast."
What was the funniest/weirdest experience you had in a user study?
Remote user studies bring all sorts of funny or even weird incidents. I've conducted a remote interview with a user working on a ship. I was sitting in my room wearing sweatpants, far away from him, hearing the sound of the sea birds. I was about to start the interview when I realized the participant was behind the wheel. So, for their safety, I had to thank them and say goodbye. At another time, I was about to conduct a remote usability test with a minor who had used his mother's phone to fill out the consent form. I had no idea, so when I called on the defined time to prepare to start the session, the mother picked up the phone and freaked out.
How can people learn more about you and your work and what are you interested in talking about with other researchers?
I'd like discussions with other researchers about the details of the projects, the biases we constantly have to deal with, and the reasons behind the decisions we face while designing a research plan, analysis, and reporting. Feel free to connect with me on LinkedIn, and I've just started writing about my projects on Medium.
Thank you, Zohreh.
---
Spotlight > Articles > Video > Audio
🎉 Highlights.
Questions to uncover stakeholder perspectives toward research
UX research is more than just understanding users. You must find a way to understand your stakeholders as well. Janelle Ward
Management strategy on how to uncover stakeholder perspectives toward research
Learn how to understand your stakeholders on a deeper level and apply these strategies to growing your org's UXR maturity. Janelle Ward
The CHANGE canvas: a plug-and-play brag sheet for your UX Research accomplishments
Use this six-step framework to track and prove the value of your research. Devin Harold
How will you ask your Great Question? (Sponsor)
Not every research project has the backing of a PhD. But, those great questions still deserve to be asked. Join us in a 30 minute webinar to hear how UX research experts use research templates to improve studies.
Register
💯 Quant.
Taking a product from zero to data science driven at Microsoft UXR
Ricky Johnston gave a talk at Northeastern University about the "real world" of data science that you don't see in the university classroom. Ricky settled on the very broad topic of taking a roduct from opinion driven to being fully data science driven. Ricky Johnston 06/23
Using product analytics to drive product roadmaps
If your goal is accelerating growth and consistently delighting your users, you must create a user-centered product roadmap. And the easiest way to do that is to let product analytics guide your path forward. Gainsight
📹 Qual.
Useful guidelines for conducting great ethnographic interviews
Once you've developed an interview plan based on the persona hypothesis, you are ready to carry out the interviews — it's time to get access to respondents!. Luísa Quinn 06/22
Consent Forms for UX Research: A Starter Template
Do you have permission for that? How to write an easy-to-understand informed consent form, plus the template we use at User Interviews. Lizzy Burnam 06/21
Subscribe to stay up to date on User Research news and trends.
---
Spotlight > Articles > Video > Audio
🎥 Video of the Week.
Supergluing insights: How to make your research stick with stakeholders
Adyen's VP of User Experience Katarina Bagherian explains how she makes research impactful for her stakeholders. In this session, Katarina will draw from education theory and walk through four methods that help research outputs land with impact. YouTube 06/27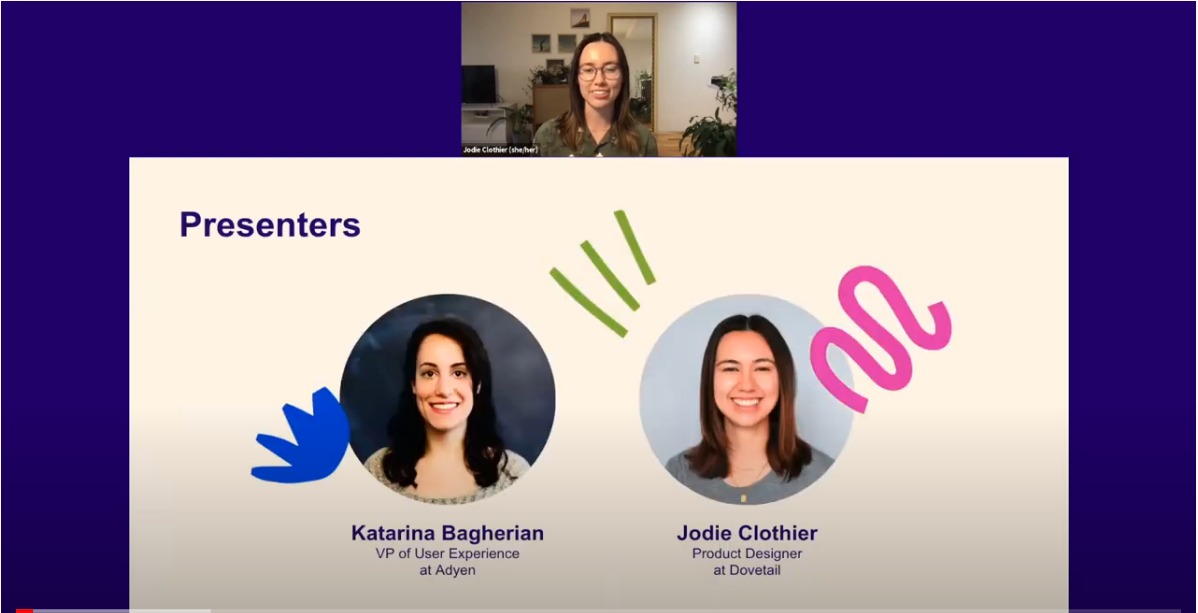 ---
Spotlight > Articles > Video > Audio
🔉 Audio of the Week.
IDEO on How to Envision the Future To Create Innovative Products
Lessons from IDEO's work designing the future of mobility and transportation. Spotify Apple 06/29

Happy Researching,
🗞 Jan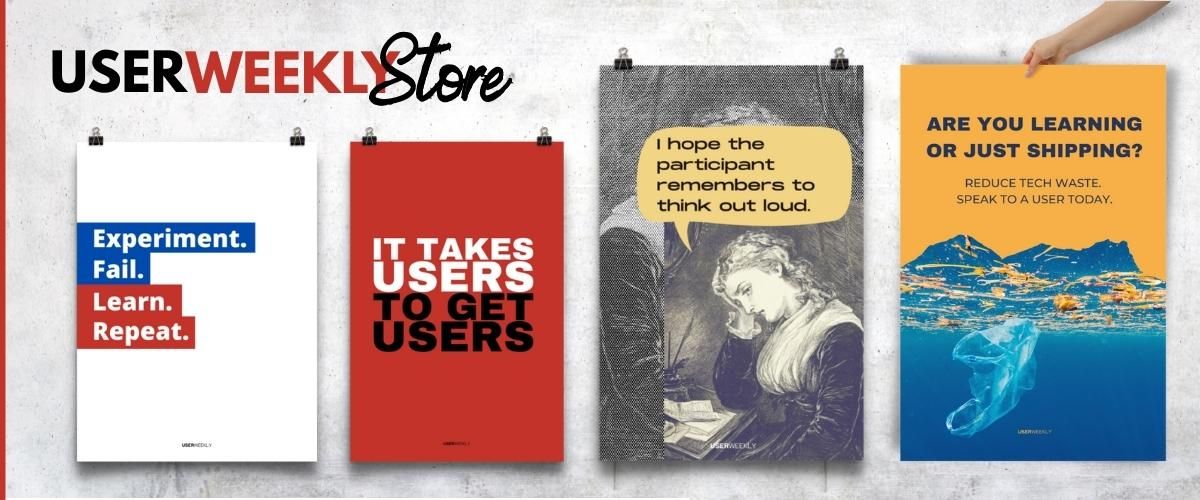 User Weekly Newsletter
Join the newsletter to receive the latest updates in your inbox.