🗞 Why time off can make you a better researcher
Hi there! 👋 Thanks for stopping by. USERWEEKLY is your weekly email to understand what is happening in User Research. It's the best way to keep up on trends, methodologies and insights in UX Research. It is written by me, Jan Ahrend. Each week I capture the pulse of our community and answer a simple question: What mattered in User Research this week?
😌 Humans of User Research with Itrat Batool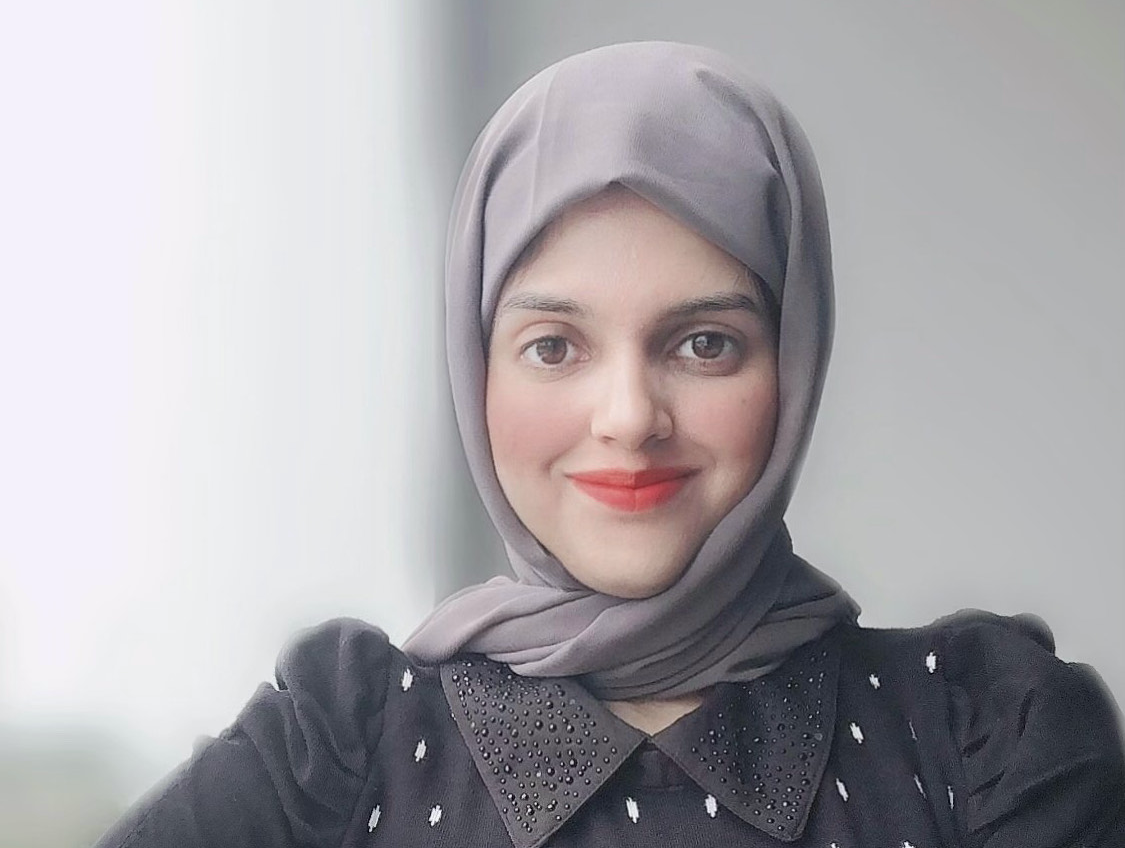 Hey Itrat, tell us a little about yourself.
Hi, I'm Itrat Batool, a UX Researcher at Wesfarmers OneDigital. I hold a PhD in Visual Perception of Product Design and Marketing from Australian National University. My UX Research focuses on understanding why and how some factors outperform others in digital transformation of a product.
From your experience, what is one of the biggest challenges user research(ers) face today?
Information processing differences could potentially influence users' capabilities, needs, expectations and choices. However, ''first impressions'' in the form of a visual or textual clarity rather than a function of a long-term use of a product; seem to have a substantial impact on user experience. I have found one thing common in all the UX Research I have conducted: mostly users love products that offer quick solutions to the problem and fulfill expectations in a minimum timeframe. Consumers basically feel they are pressed for time and form ''first impressions'' pretty quickly. UX-Research that includes users' time-expectations and the consequences might have this for how consumers perceive, and form first impressions of a specific digital-product could help alleviate the detrimental effects. Therefore, it is a real challenge for UX Researchers today to capture the interplay of users' first impressions and align that with users' long-time experience with a digital product.
If you had unlimited budget and time for research, what would you do with it?
If I get unlimited budget and time for research, I would first deconstruct the budget into small chunks of inclusive design elements; for example, human-design, design-diversity, design-choices, design-flexibility and design convenience. I would be so passionate to discover each of the elements separately with large population to understand how a digital product would incorporate individual differences and accommodate single design solution that ensure flexibility and make it enjoyable to use for everyone.
How can people learn more about you and your work?
If you want to work together, or you want to inundate me with compliments, drop me a line. If you want to learn more about my work, keep an eye on my LinkedIn where I will soon update with my recent publications.
Thank you, Itrat!
---
Spotlight > Articles > Video > Audio
🎉 Highlights.
Conducting UX research on the Pan-African continent
Have you ever wondered what UX Research looks like on different continents? How about UX Research in Africa? Find out more about the differences between the research scene in Africa compared to Europe/USA. 08/17
Time off can make you a better researcher
Things Sabrina Kang was able to practice during their service week that will help build a reputation as a trustworthy researcher. Sabrina Kang 08/18
My facilitation of a meeting between the heads of UX and AI research
These are the 10 topics and talking points that worked to achieve convergence and understand user needs. Anil Tilbe 08/18
Need better survey participants?
(Sponsored)
Check out User Interview's new *free* integration with SurveyMonkey, which makes it simple to source top quality, niche participants for your surveys and manage their incentives. User Interviews will soon be launching integrations with Qualtrics, Typeform, and more!
Learn more
🛠 Methods.
Thematic analysis: how to analyze qualitative data from UX research
Identifying the main themes in data from user studies — such as: interviews, focus groups, diary studies, and field studies — is often done through thematic analysis. Maria Rosala 08/17
NN/g updated: a guide to using user-experience research methods
Modern day UX research methods answer a wide range of questions. To help you know when to use which user research method, each of 20 methods is mapped across 3 dimensions and over time within a typical product-development process. Kelley Gordon & Christian Rohrer 08/21
⚙️ Research Ops.
How to improve existing UXR when you're hired as the first researcher
Coming in as the first official UX researcher is no easy task. Finding a way to include all voices will help pave the path forward. Cori Widen
NDAs, the secret sauce: research operations tips with Kasey Canlas
ReOps expert Kasey Canlas believes anyone can break into the field—but they'll need to learn some security and privacy best practices along the way. Ben Wiedmaier & Kris Hoppe
Building lasting relationships with members of your user panel
How to automate user research panel processes and focus your attention on building lasting personal relationships to build a group of trusted advisors who feed you insights continuously. Peter Veto 08/22
Subscribe to stay up to date on User Research news and trends.
---
Spotlight > Articles > Video > Audio
🎥 Video of the Week.
Getting user-insights at scale: lessons from American express
In this webinar, hear from two UX Researchers at American Express as they share how their different product teams are dealing with challenges of scale while evolving along their UX maturity journey. YouTube 08/18

---
Spotlight > Articles > Video > Audio
🔉 Audio of the Week.
UXR Productivity Hacks with Michele Ronsen of Curiosity Tank
Make your life a little easier with these pro UXR tips on scheduling, archiving, recruiting, screening, and more. Work smarter, not harder with the right UXR productivity hacks. Michele Ronsen shares her best user research hacks she's learned to increase productivity, reduce cognitive load, and save time. Spotify Apple 08/17

Happy Researching,
🗞 Jan
User Weekly Newsletter
Join the newsletter to receive the latest updates in your inbox.