🗞 User research, its history and future

Hi there! 👋 Thanks for stopping by. USERWEEKLY is your weekly email to understand what is happening in User Research. It's the best way to keep up on trends, methodologies and insights in UX Research. It is written by me, Jan Ahrend. Each week I capture the pulse of our community and answer a simple question: What mattered in User Research this week?
😌 Humans of User Research with Andrea M. Amorós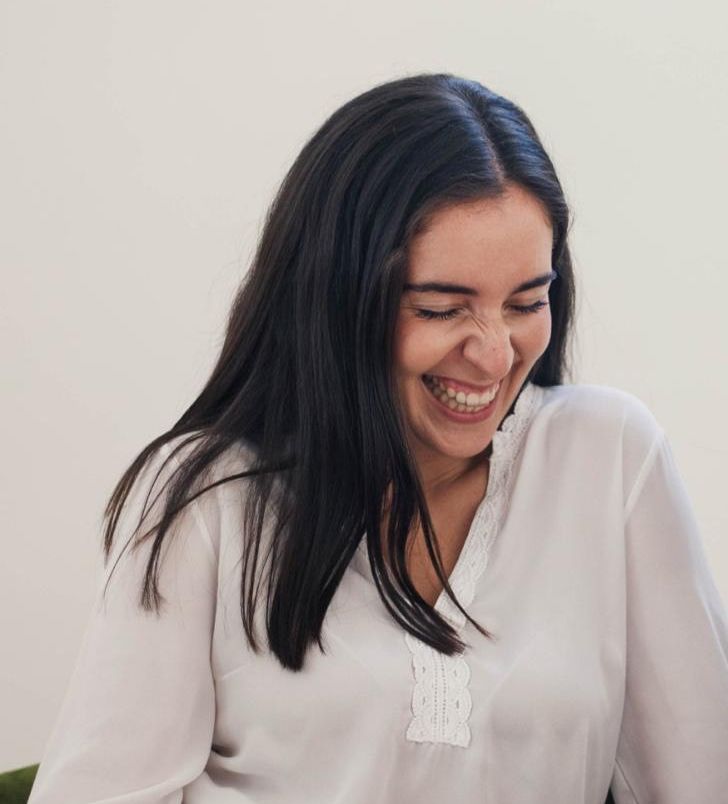 Tell us a little about yourself, Andrea.
I'm Andrea M. Amorós, the Associate Principal Researcher at ADP, a payroll solutions provider leader globally. I have always been a really deep thinker; curious about understanding human behavior and the unconscious mind. My expertise lies in conducting strategic international research, discovering patterns at scale to improve people's lives. I have a background in Design Engineering and have worked in a variety of startups, consultancies and large scale corporations.
What career advice would you give to your younger self?
It's very hard to do research in a company that is not ready to do research. You will feel you are a failure and you can even question your capacity and talents as a researcher. But sometimes it's not about you, and it's about them. Make sure you are in a company who is courageous enough to embrace what research brings to the table, even if it's scary. Put that on top of your priorities, and you'll flourish incredibly, like you've never imagined before.
How would you explain your job to a 6 yo?
"You know there are toys you like more than others? There is a reason for that. Maybe you like their touch, their colors, their sounds or how you feel when you play with them. I ask people how they feel when they play, I listen carefully and I work with my colleagues to make sure we improve their toys - so they can enjoy more and have a better time playing."
What would you like to talk about with other researchers and how they can find you?
I love speaking about strategic research and how to create meaningful impact in the companies we work in. You can find me on LinkedIn and if you love those topics feel free to listen to the last User Interview podcast where I discuss how to amplify your sphere of influence as a UXR or read how to deliver research insights with ease to Executives in Dscout blog.
Thank you, Andrea!
---
Spotlight > Articles > Video > Audio
📚 Articles of the Week.
I used ChatGPT in one of my user research projects and here is what happened
Exploring the integration of AI, specifically ChatGPT, in user research, this article highlights the potential for AI to assist in various aspects, including generating research plans, analyzing qualitative data, and crafting survey questions. It underscores that AI's limitations become apparent when translating insights into actionable business items, emphasizing the continued importance of human understanding in user research. Yagmur Erten 09/27
Stakeholders questioning your methods? That's a good thing!
Embrace stakeholder skepticism as an opportunity for fruitful dialogue; transparently discuss the tradeoffs of your chosen research methods, and use their concerns as a chance to involve them in shaping the next steps, ultimately transforming skeptics into advocates for your research. Kelly Moran 09/26
Gaining product sense through UX research
Developing strong product sense in UX research is crucial, especially in enterprise software where understanding complex products, specialized personas, and domain knowledge is essential. This article provides a framework that combines insights about users, design, and business goals to enhance product sense effectively. Preeti Srinivasan 09/25
How to make your research report dull and predictable
To ensure your research reports captivate stakeholders, avoid sticking to rigid templates, embrace visual creativity with infographics and images, involve the customer's voice and emotions, and share insights widely, fostering creativity and innovation in your reporting process for a greater impact. 09/28
The 2023 UX Research Software Report
When tech meets technique, research thrives. Discover today's most popular UX research tools, according to a survey of 900+ researchers. Lizzy Burnam 09/25
It's time to say NO to bad hiring practices in UX research
Don't accept bad hiring practices in UX research. Instead, educate your organization, mentor newcomers, correct misinformation, and promote good recruitment practices to ensure a thriving and ethical UX research community. Miguel Baeza Menz 09/22
AI in UX research: friend or foe?
AI is increasingly seen as a valuable tool in UX research, particularly for large-scale data analysis, insight extraction, and simulated ideation, with a generally positive attitude among UX professionals towards its adoption, although concerns about AI lacking human attributes persist, according to a report by UXtweak. Marek Strba 09/20
---
Spotlight > Articles > Video > Audio
🎥 Video of the Week.
The current state of UX research: how to make an impact now
Amidst industry layoffs, Paula Herrera and Jennifer Dorman provide actionable insights on refocusing research, translating insights into impactful decisions, balancing speed and quality, and measuring research's impact, helping you navigate challenges and prioritize research effectively. YouTube 09/22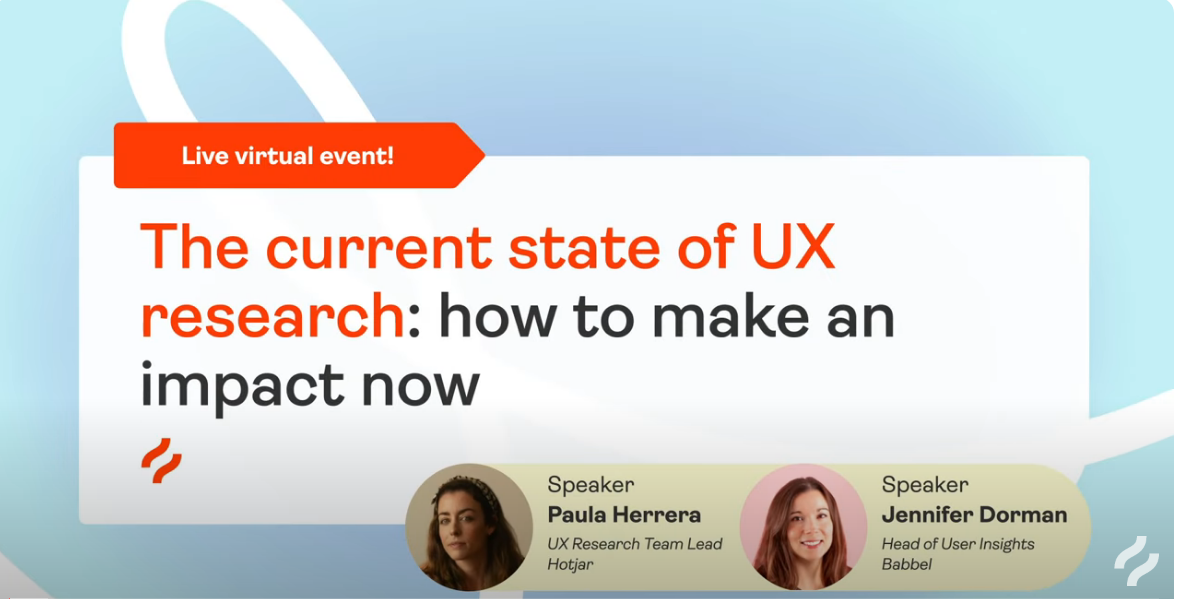 ---
Spotlight > Articles > Video > Audio
🔉 Audio of the Week.
User research, its history and future with Bob Schumacher
Exploring the roots of user research through aviation history, this podcast delves into the DNA of user research and its evolving relationship with AI, highlighting the potential for AI to become a valuable ally rather than a replacement, emphasizing the importance of human expertise in navigating the user research landscape. Spotify Apple 09/22

Happy Researching,
🗞 Jan
User Weekly Newsletter
Join the newsletter to receive the latest updates in your inbox.