🗞 User research hierarchy of needs

Hi there! 👋 Thanks for stopping by. USERWEEKLY is your weekly email to understand what is happening in User Research. It's the best way to keep up on trends, methodologies and insights in UX Research. It is written by me, Jan Ahrend. Each week I capture the pulse of our community and answer a simple question: What mattered in User Research this week?
😌 Humans of User Research with Roy Opata Olende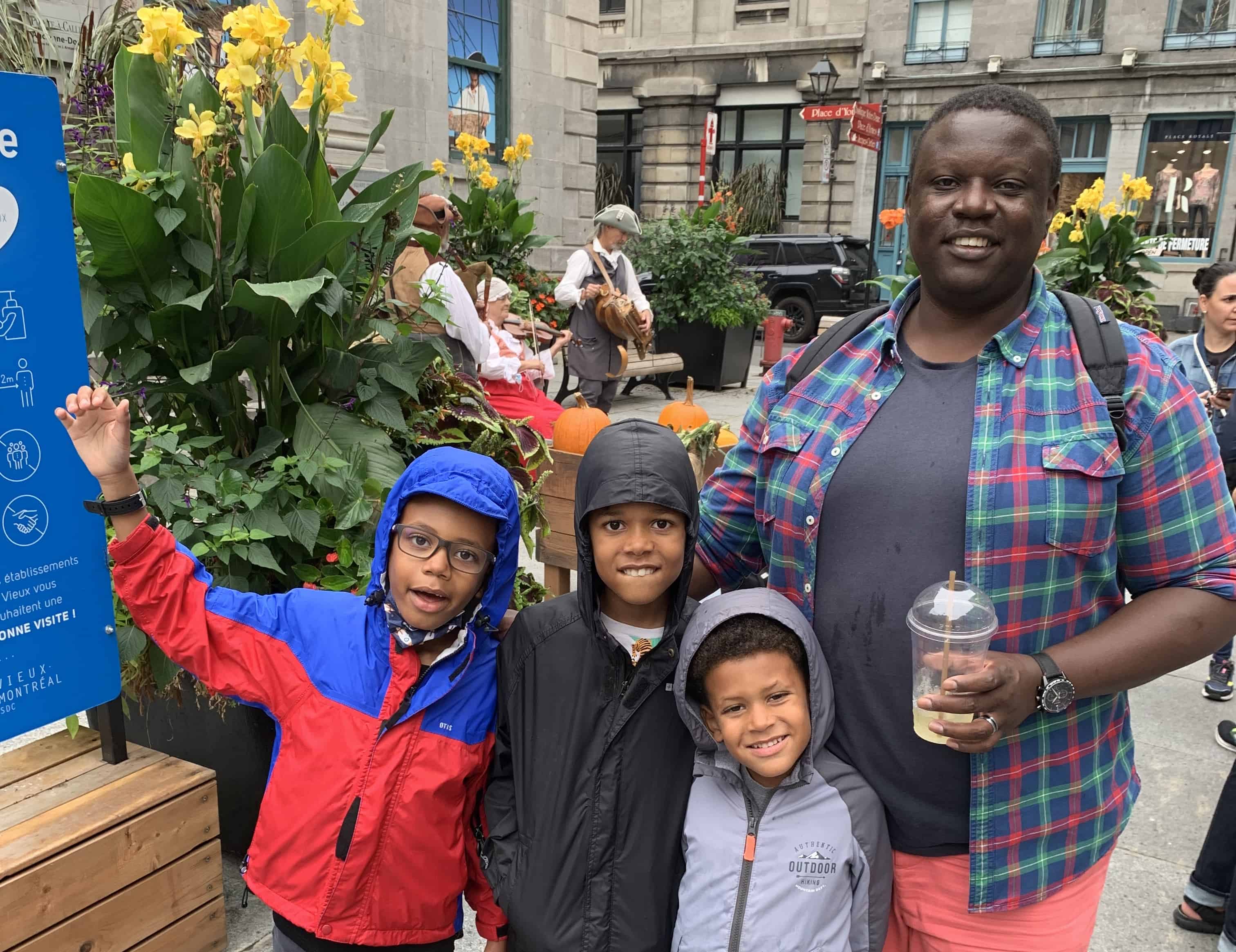 Hi Roy, tell us a little about yourself.
I grew up in Kenya but eventually settled just outside Toronto (Canada) with my wife and three boys. I've been doing research of some sort since 2012, now leading the UXR practice at Zapier.
What energizes you about your career?
I enjoy UX research because this field is still so young. We're not as established as practices like marketing, sales, and accounting, so there's a high degree of variation in what I can do within research. I'm energized by the fact that there's no template for research practices even though we have so much depth with research methods.
What does your perfect evening look like after a day full of user studies?
Absolute perfection is when I'm working remotely in Nairobi (Kenya) and we have extended family or friends visit for dinner or drinks. Some chapati and chicken curry followed by drinks on the patio as we argue about Kenya politics.
How can people find you?
I'm active on LinkedIn and Twitter. Feel free to say hello anytime!
Thank you, Roy!
Subscribe to stay up to date on User Research news and trends.
---
Spotlight > Articles > Video > Audio
📚 Articles of the Week.
Budgets: User research hierarchy of needs
Lori Birtley, UXR at Microsoft discusses the hierarchy of budget priorities in user research, highlighting essential items like software tools and incentives, as well as higher-cost resources such as specialized recruitment and research vendors. Advocating for research budgets and transparency is encouraged to support impactful projects. Lori Birtley 05/06
First 30-days checklist for a UX research team of one
Advice for UX Researchers who are the first to join a growing company and need to establish a scalable UX Research practice. The recommendations include meeting key stakeholders such as the office manager, collaborating with legal and finance teams, familiarizing oneself with existing data and stakeholders' expectations, setting up necessary software and hardware, and creating a user-friendly UX Research repository. Karina 05/10
How to fact-check an ethnography (or anything else)
This article explores the importance of fact-checking in ethnography and provides a guide on how to verify questionable claims. The author presents a case study from an ethnography that suggests a significant number of African American cafeteria employees couldn't recognize their own names, but through surveys, interviews, and research, the author challenges this claim, highlighting the lack of evidence and offering alternative explanations provided by the subjects themselves. Steven Lubet 05/09
Must know numbers in UX Research that help unlock the best insights
Compilation of important numbers to remember when conducting UX research. It includes guidelines such as using 5 participants for usability testing, including up to 10 screener questions when recruiting participants, analyzing 5-10 competitors in a competitor analysis, and speaking with 65 participants for estimating parameter KPIs. These numbers serve as general guidelines and can be adjusted based on specific research needs and variables. Aaron Christopher 05/04
Achieving work-life balance in UX Research
Meltem Barcelona shares her personal experiences and insights on achieving work-life balance in UX Research. She emphasizes that work-life balance is not a one-size-fits-all concept and discusses the value of UX Research compared to other disciplines like engineering. Barcelona also admits to making mistakes, such as not being upfront about her routines and expectations, and offers tips on how to overcome these challenges and foster better communication and understanding within teams. Meltem Barcelona 05/09
When does statistical significance apply to your research?
Why statistical significance doesn't apply to qualitative research. The article suggests alternative approaches to address stakeholders' concerns, such as explaining the goals of qualitative research, differentiating formative and summative evaluations, and understanding the underlying concerns behind the question of statistical significance. Nikki Anderson-Stanier 05/09
UX research portfolios that will get you hired: 20 templates and examples
Yes, you need a portfolio for UX research. Here's a list of UX research portfolio examples and templates to help you land your next gig. Rachell Lee 05/11
Subscribe to stay up to date on User Research news and trends.
🤖 Generative AI in UX Research.
Ten predictions for AI and the future of Anthropology
Ten speculative predictions on how AI will impact various aspects of anthropology, including archaeology, ethnography, public engagement, and research methodologies. The article emphasizes the need for anthropologists to embrace AI, actively shape its development, and address ethical challenges associated with its integration in the field. Matt Artz 05/08
Goliath proving tired: GPT is not ready yet
The accuracy and practicality of different versions of Chat-GPT in the context of UX research are assessed. The findings indicate that while GPT 4 shows promise with detailed analysis and practical personas, human-led analysis remains essential, emphasizing the need to balance AI-generated insights with traditional approaches in UX research. Christophe Drayton 04/16
Great question AI manifesto
Example of a UX Research tool's AI manifesto. AI is viewed as a transformative technology but its impact on UX research is seen as augmentation rather than replacement. Great Question prioritizes privacy and security, allowing users to opt in for AI features that facilitate faster workflows and empower non-researchers, while ensuring AI remains optional for users. Ned Dwyer 05/03
---
Spotlight > Articles > Video > Audio
🎥 Video of the Week.
How research teams can create confident bets
In this fireside chat, Gregg Bernstein shares his learnings on collaboration between user researchers, product teams, and cross-functional stakeholders to strengthen product outcomes, drive customer growth, and overcome challenges for the benefit of the user and the product. YouTube 05/05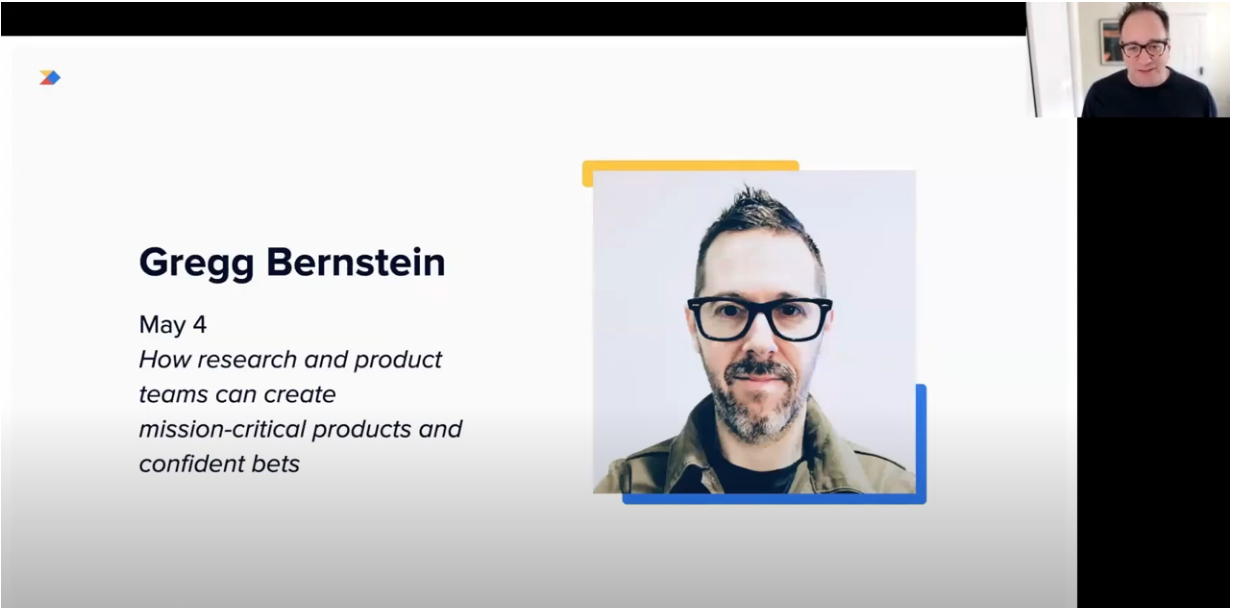 ---
Spotlight > Articles > Video > Audio
🔉 Audio of the Week.
AI anxiety: the dangers (and opportunities) of AI in research
Mike Adams discusses applications of AI in research, dangers of relying on AI, and a peek into the shifting research product roadmap. Spotify Apple 05/10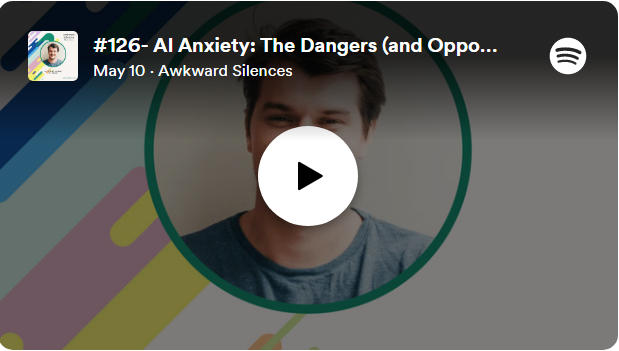 Happy Researching,
🗞 Jan
User Weekly Newsletter
Join the newsletter to receive the latest updates in your inbox.