🗞 Gamifying the User Research Skill Tree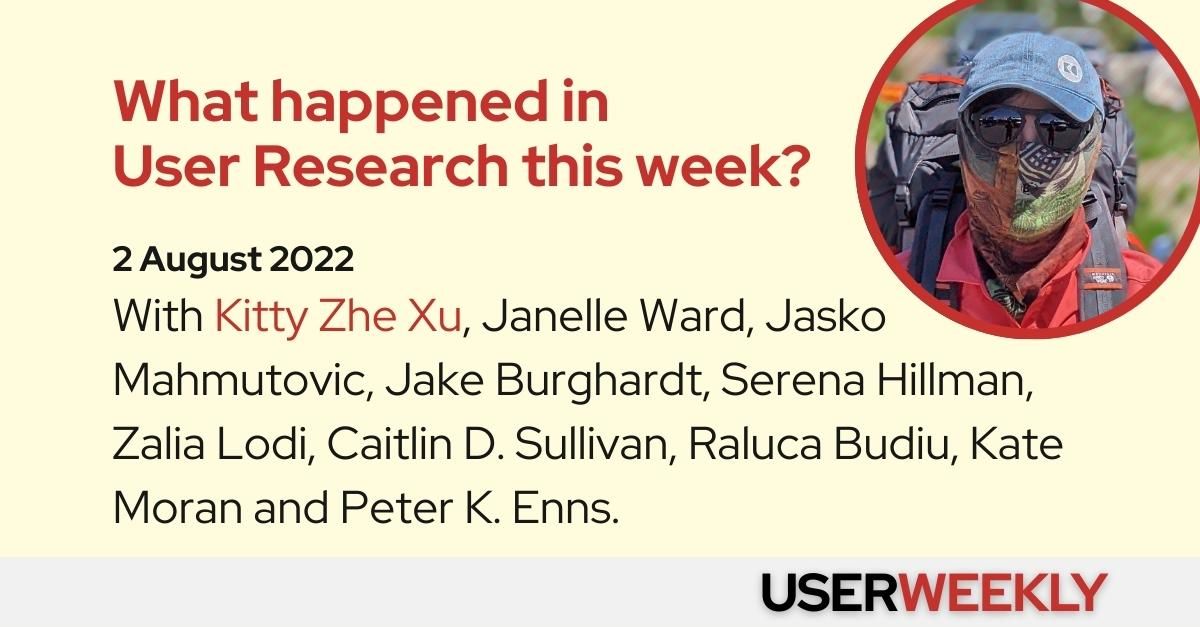 Hi there! 👋 Thanks for stopping by. USERWEEKLY is your weekly email to understand what is happening in User Research. It's the best way to keep up on trends, methodologies and insights in UX Research. It is written by me, Jan Ahrend. Each week I capture the pulse of our community and answer a simple question: What mattered in User Research this week?
😌 Humans of User Research with Kitty Zhe Xu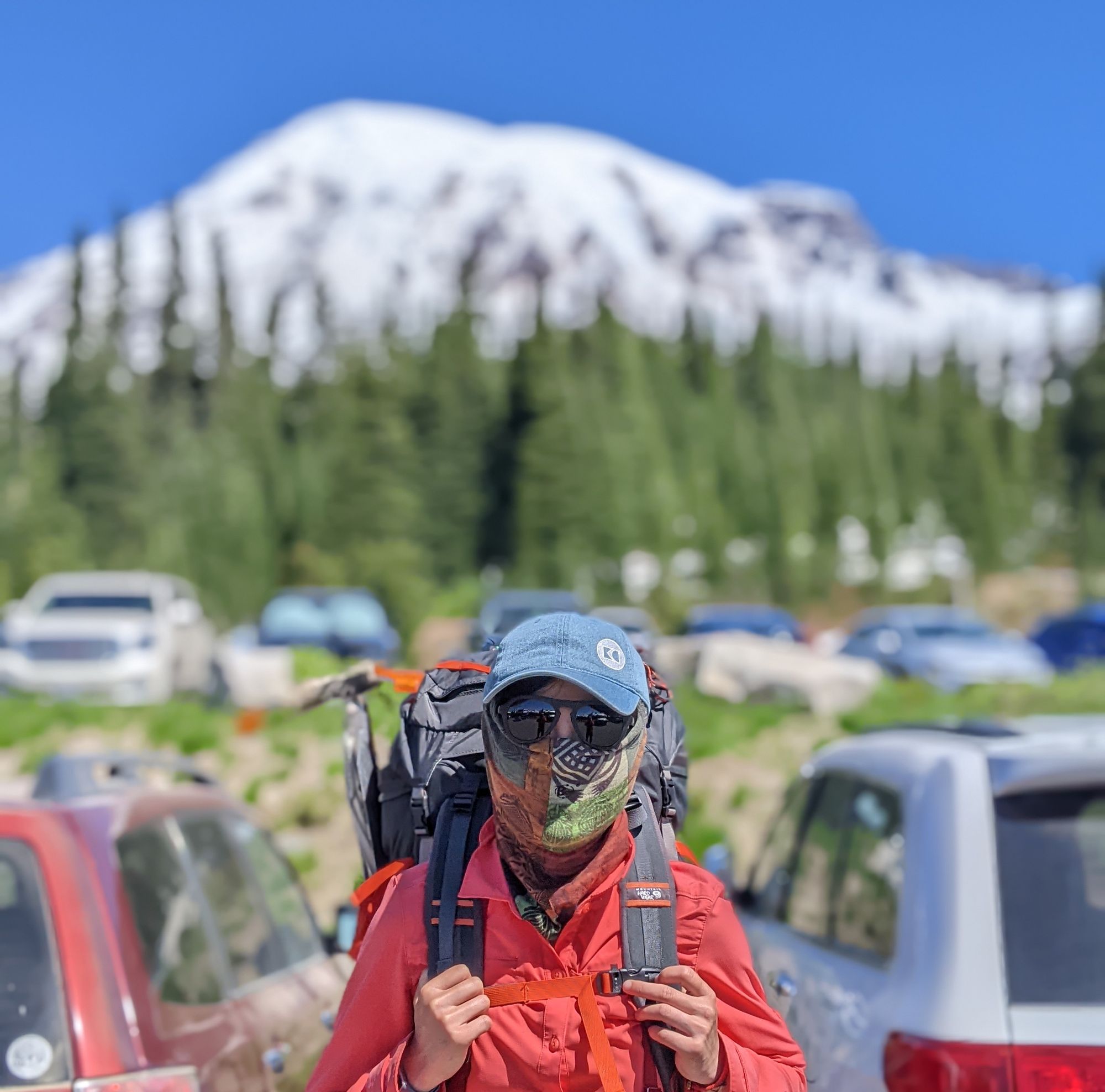 Hey Kitty, tell us a little about yourself.
Hi there! I am Kitty, a quantitative user experience researcher (quant UXR) at Pinterest. I joined Pinterest as its second quant UXR on the Product Research team, and have been defining, building and scaling the discipline for the past 6+ years. I am also the co-founder of Quant UX Con and Vice President of the Quantitative User Experience Association. Prior to Pinterest, I spent a decade in academia doing neuroscience research and holds a PhD in Cognitive Neuroscience from the Johns Hopkins University.
What's one thing you wish you realized earlier in your research career?
Early career, I spent a lot of time getting better with building and developing technical skills, e.g. writing more efficient queries, learning a new statistical modeling technique, or writing a better survey. The more senior I become, the more I realize the importance of strengthening the critical, non-technical skills (note: calling them "soft skills" is a gross understatement of their importance) such as the ability to tell a story with your research to shape and drive business decision making, the ability to influence and get buy-in from XFNers, and the ability to quickly make sound judgment/decision with increasing uncertainties and ambiguities. What makes "good research" doesn't necessarily make a "good researcher". A researcher who conducts high quality, good research that goes on a shelf shortly after its delivery, who drives no actual changes in product development nor business decisions, isn't a good researcher, at least not by the industry standard (no pun intended) :)
What does your perfect evening look like after a day full of user studies?
As a quantitative UXR, I don't often run user studies, but instead, most of my IC work is spent on running data analysis to understand user sentiment (surveys) and behavior (log data) at scale. My perfect evening would either be a sailboat race in the SF bay (during the sailing /race season), rock climbing in a local gym, or going on a foodie adventure (there is so much good food around!)
How can people learn more about you and your work?
Check out the Pinterest Design Studio, where we write about Pinterest Research, Content Design and Product Design regularly.
Thank you, Kitty.
Subscribe to stay up to date on User Research news and trends.
---
Spotlight > Articles > Video > Audio
🎉 Highlights.
Honoring the non-research perspective
UX Research in teams with low UX(R) maturity comes with a big ask: We're requesting that our non-research colleagues to question their expertise and reconsider the way they work. This is a problem because the success of our work is 100 percent tied to how well non-research colleagues embrace it. By empathizing with our stakeholders and their needs, we can heighten the impact of our work as researchers. Janelle Ward
12 things to consider on Gen Z surveys
In order to reach Zoomers, user researchers need to think differently about their surveys. This generation is not likely to engage in mail-in surveys and telephone surveys!. Jasko Mahmutovic 07/28
Mapping existing research into design briefs and workflows
To activate repositories, research operations can connect into the spaces where design teams document and track their own work items. By mapping existing insights into new design projects, we can help shape designers' thinking toward better outcomes, reframing projects toward a greater range of evidence-based customer needs. Jake Burghardt 08/01
Guide to customer research (Sponsor)
Everything you need to know about how to build and run a successful customer research program.
Read the guide
📚 Career Development.
A user research skill tree🌲 (by Microsoft UXR)
A Skill Tree to communicate the different branches of our research world; to illustrate, in a fun way, relationships and progression between the different skills, tools, and abilities that are core to our practice. Serena Hillman 07/27
How to level up your UXR resume
Principles: One page is enough. This is not the time for your autobiography. "Good Communicator" is wasted space. Pictures = distractions. Get specific and back it up. Format with personality! Make reading it a good experience (PDF + Hyperlink). Zalia Lodi 07/27
🛠 Methods.
7 ways to recruit B2B audiences for user research
Caitlin tested more options for recruiting this year than ever before and narrowed methods down to the seven sources that have continued to reliably deliver. Caitlin D. Sullivan 07/29
Fitts's law and its applications in UX
The movement time to a target depends on the size of the target and the distance to the target. Raluca Budiu 07/31
Subscribe to stay up to date on User Research news and trends.
---
Spotlight > Articles > Video > Audio
🎥 Video of the Week.
Collecting UX metrics during qualitative user studies
Qualitative user research aims at insights, not numbers. Metrics for individual users help tell the story of how each person did, but mean values across a small sample won't be reliable. YouTube 07/29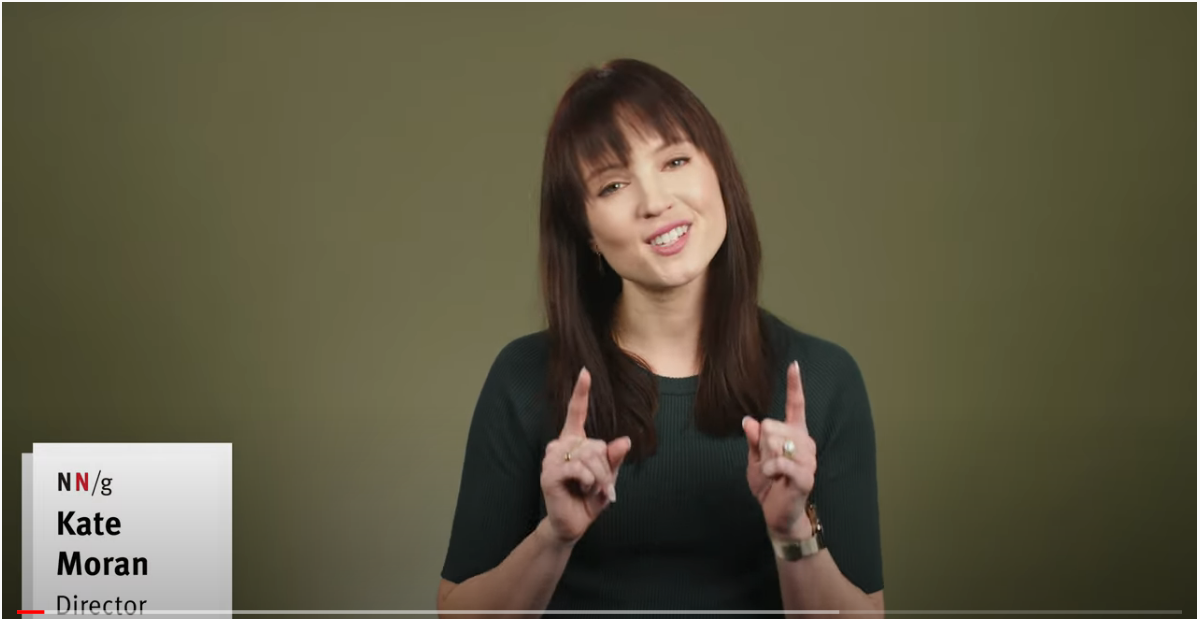 ---
Spotlight > Articles > Video > Audio
🔉 Audio of the Week.
Data decisions (w/ Dr. Peter K. Enns)
Cornell Professor and Chief Data Scientist, Dr. Peter K. Enns knows a thing or two about rigorous studies. We walk through an overview of some of his tips. Spotify Apple 07/27

Happy Researching,
🗞 Jan
User Weekly Newsletter
Join the newsletter to receive the latest updates in your inbox.