Hi there! 👋 Thanks for stopping by. USERWEEKLY is your weekly email to understand what is happening in User Research. It's the best way to keep up on trends, methodologies and insights in UX Research. It is written by me, Jan Ahrend. Each week I capture the pulse of our community and answer a simple question: What mattered in User Research this week?
😌 Humans of User Research with Kathleen Asjes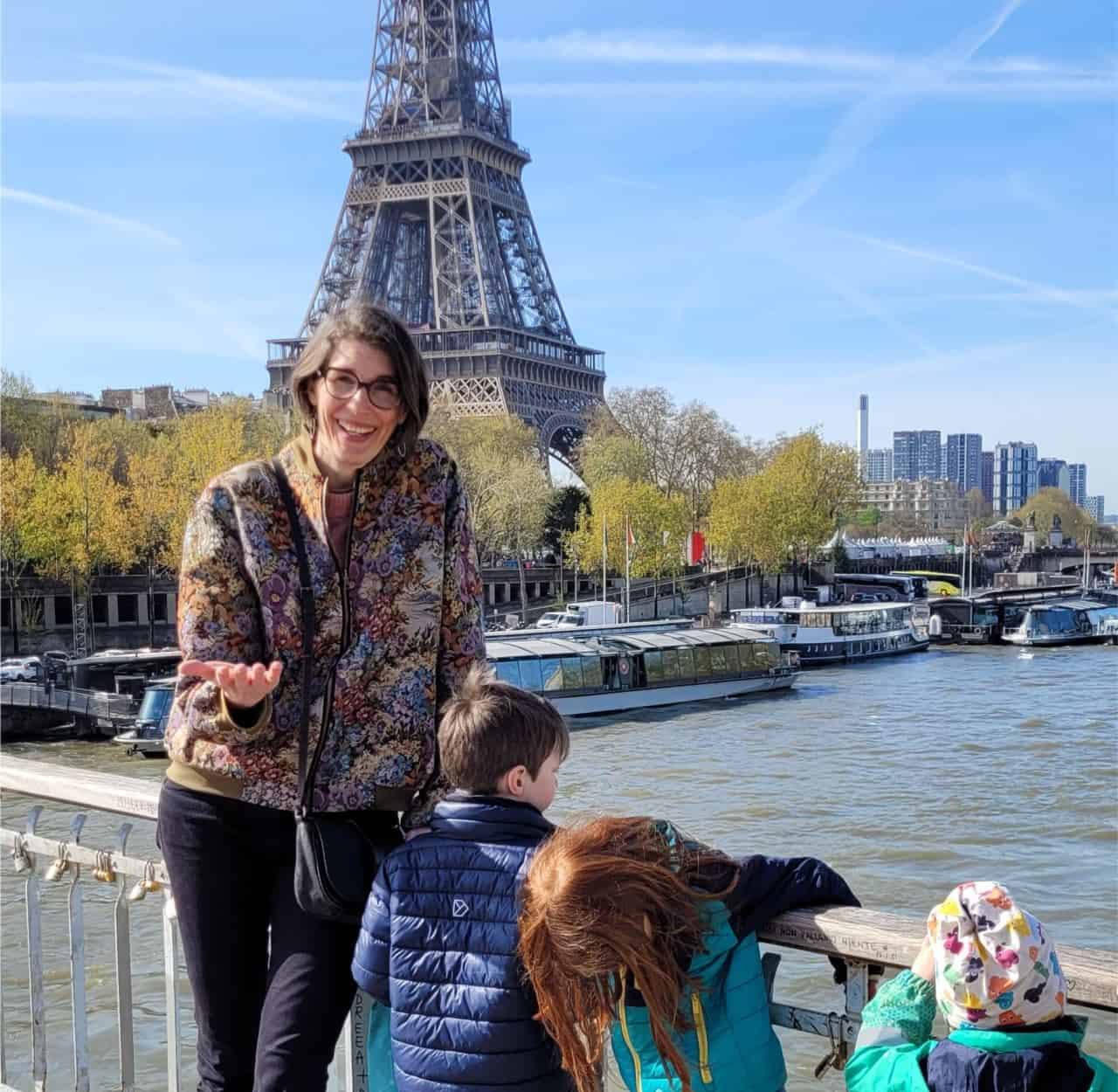 Hi Kathleen, tell us a little about yourself!
Hello! I am Kathleen Asjes, an independent consultant and coach, on a mission to empower research leaders. After more than 15 years of leading researchers, designers and product managers on their journey towards working insight-informed, I have founded a new peer-to-peer coaching initiative for research leaders, called Grow & Connect. My 'home' will always be The Netherlands but now also includes South Korea, Australia, Sweden and France. Outside work, I enjoy rowing on the Seine, running after my three gremlins and probably should be spending more time trying to learn French.
From your experience, what is one of the biggest challenges user research(ers) face today?
I have hosted discussions between 100+ research leaders this year, where one of the emerging themes is that our roles and responsibilities go beyond what we are hired to do. We build amazing relationships inside and outside the companies we work in to enable meaningful change. Often trying to bend ourselves (and our teams) in all kinds of crazy ways to meet expectations about measurable impact. But a lot of our work goes under the radar, which makes it difficult for leadership to detect and acknowledge. I see many researchers stretching themselves to work really hard, often with little recognition and lacking a sense of progress, which basically is a great recipe for burnout.
What's one thing that can instantly make your day better?
Think about something that made you smile today. Share this with someone and ask them in return what made them smile. You can do this in a meeting at work, but also at the dinner table or even with a stranger at the bus stop. The simple act of exchanging a happy anecdote brings new energy to your day and surroundings. You should try it out, it's magic!.
What would you like to talk about with other researchers and how can they find you?
I like to flip the script and connect with others by talking about challenges, rather than my (or your) achievements. So I guess this is the perfect place to openly share my main challenge right now: how can I support research leaders all over the world to continue their personal and professional development? I would be happy to connect via Linkedin if this is something you want to discuss. And of course happy to hear more about your challenges in return!
Thank you, Kathleen!
---
Spotlight > Articles > Video > Audio
📚 Articles of the Week.
UX Angst of 2023 (by Jakob Nielsen)
In the midst of some temporary setbacks, the future of UX is brighter than ever, with AI integration paving the way for a renaissance in the field. Don't be disheartened by short-term salary fluctuations or job market shifts; instead, embrace the opportunities presented by AI in UX research and design to ensure a prosperous future in the profession. Jakob Nielsen 09/13
Why "strategic" research needs a redefinition
Strategy/tactics definitions conflate generative/evaluative research with large/small scope research. Evaluative work can be impactful at a strategic level when it appropriately covers the scope of a system. Generative work can be tactical when it's constrained to be too focused within existing product offerings. Carl Pearson 09/19
CHItaly '23 Proceedings are out
The CHItaly '23 conference's theme is "Crossing HCI and AI". It dives into the intersection of Human-Centered Artificial Intelligence (HCAI) and HCI, emphasizing the potential for intelligent systems that enhance human performance while maintaining transparency, explainability, and fairness. Explore how these fields converge to create Intelligent User Interfaces. 09/20
Recruiting hundreds of participants for one of the UK's largest ever biometric trials
Successfully recruiting over 500 diverse participants for a biometric technology trial, this case study outlines a meticulous approach involving targeted advertising, referral schemes, and comprehensive communication strategies, demonstrating how to overcome logistical and demographic challenges in user research recruitment. Madeleine Tilbury 09/18
12 Ways to create inclusive survey questions
This article highlights 12 key strategies for crafting inclusive survey questions, emphasizing the importance of respecting diversity and avoiding biases. These strategies include using inclusive language, offering multiple choices, consulting with DEI experts, and monitoring response bias to ensure accurate and respectful data collection. Jasko Mahmutovic 09/17
5 strategies for building a UX Research portfolio without work experience
Need a UX Research portfolio but lacking experience? This article offers five strategies: repurpose existing work, use unfriendly designs as project ideas, volunteer for causes, join tech apprenticeships, and collaborate with startups. Plus, adapt your writing style from academic to practical for UX reports. Lawton Pybus 09/17
Subscribe to stay up to date on User Research news and trends.
---
Spotlight > Articles > Video > Audio
🎥 Video of the Week.
Caring for mental health in UX research
Prioritize self-care in your UX research journey by finding balance in handling emotional demands, recognizing your strengths and accomplishments, seeking feedback, and fostering a positive research environment that embraces challenges as opportunities for growth. YouTube 09/15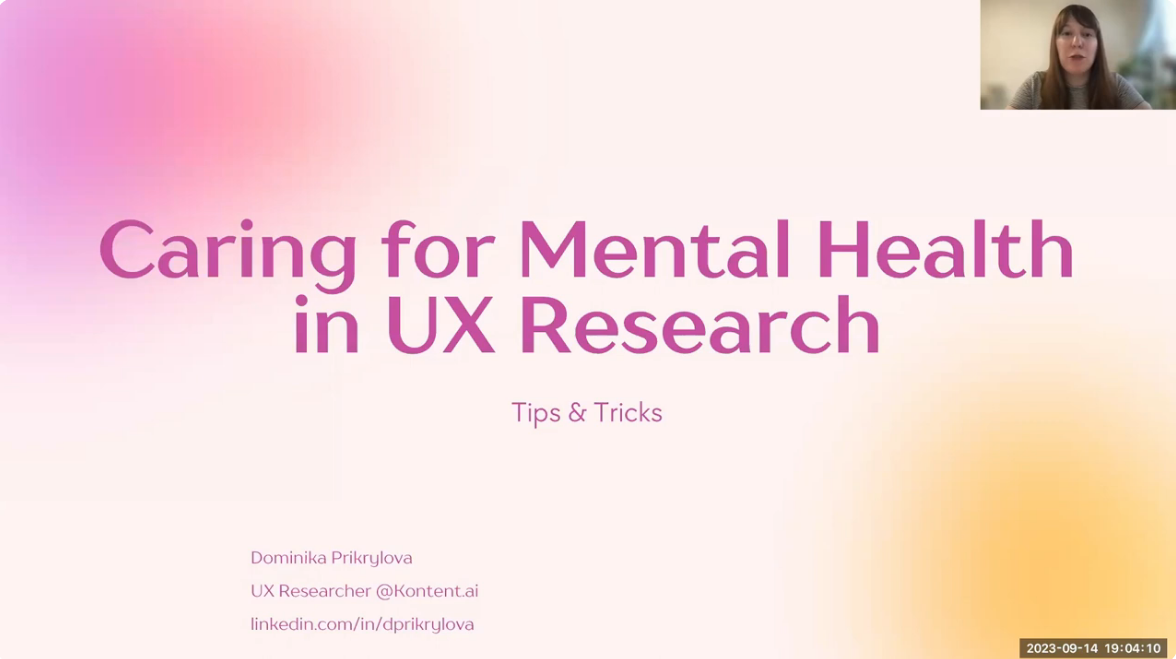 ---
Spotlight > Articles > Video > Audio
🔉 Audio of the Week.
The intersection of user needs & business context
Join product management experts Lou, Kevin, and Jake in this engaging Product Coffee episode as they explore the art of product discovery and user research, emphasizing the importance of understanding user problems, strategic context, validation, market comprehension, and leadership dynamics to enhance your product development process. Spotify Apple 09/18

Happy Researching,
🗞 Jan
User Weekly Newsletter
Join the newsletter to receive the latest updates in your inbox.