🗞 The UX Research Reckoning

Hi there! 👋 Thanks for stopping by. USERWEEKLY is your weekly email to understand what is happening in User Research. It's the best way to keep up on trends, methodologies and insights in UX Research. It is written by me, Jan Ahrend. Each week I capture the pulse of our community and answer a simple question: What mattered in User Research this week?
😌 Humans of User Research with Tina Ličková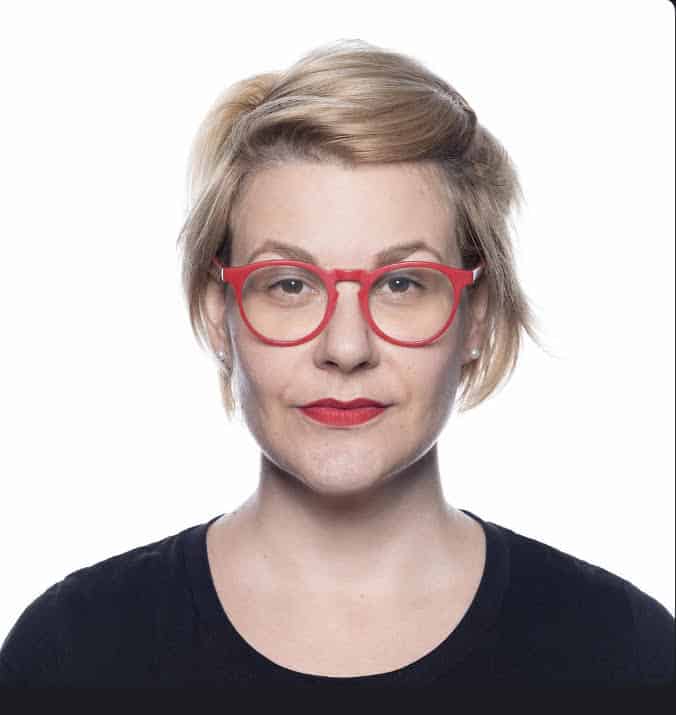 Hi Tina, tell us a little about yourself.
Oh, hi! :) My name is Tina Ličková, I originally come from Bratislava (Slovakia), now living and working just across the border - in the beautiful city of Vienna. Somebody recently called me a UX researcher all-rounder, which summarizes well my experiences as an service designer and research lead, with decent Re-Ops and moderation skills. After "just a few years" of contemplations, I decided to go freelance - so as you can imagine, it's quiet a exciting and frightening time for me right now.
What energizes you about your career?
Where to start… I learn new things about stuff I would never encounter, and as a freelancer, I can switch topics without losing depth. I can speak to people I would probably never meet in my life. I get to work with fascinating creative people and managers developing tools for the future. I can help them to make the right decisions… This job is just so cool, isn't it?!
Can you share a funny or unexpected user insight you gained and how you incorporated it into the product?
While working with a fintech, I heard a lot of: "I want to have all my bank accounts in one place, but I won't give you my data" or "Cash helps me to have a better overview of my expenses," but when asked what they spend the last withdrawn money on, they couldn't remember.
With money, there are a lot of negative emotions attached: not many people feel proud of how they manage their finance, or even trust themselves to do it well. Giving people security, not only in the technical sense, was our goal. We did not only ask the obvious "How can we build trust toward our service?", but also "How can we help people to trust themselves and make them feel more secure about their money?"
Small features like cash expense tracking (yup, there are still cash-loving markets out there), nudging in the form of positive notifications, and mindful financial tips, were some of the actions we implemented (and are not NDA protected ;)).
What other projects are you working on right now and how can we learn more about them?
Over a year ago, together with the UX research platform UXtweak we started a podcast, the UX Research Geeks. Exploring a different types of interview and speaking to UXR people from all over the world, is making me super happy. We are just wrapping up the second season and preparing for the new season with Teresa Torres, Nikki Anderson-Stanier, and many more cool people. We promote all the episodes on LinkedIn, where you can also find me.
Thank you, Tina!
---
Spotlight > Articles > Video > Audio
📚 Articles of the Week.
The UX research reckoning is here
As UX Research teams face layoffs and a shifting landscape, Laith Ulaby challenges the discipline to adapt for survival. By reevaluating the types of research conducted, focusing on micro and macro-research over middle-range research, and aligning with business objectives, UX Researchers can deliver greater business value and secure their position in the evolving industry. Judd Antin 05/04
How to measure UX research impact: A multi-level framework
Learn how to measure the impact of your UX research with a multi-level framework in this insightful article by Karin den Bouwmeester. Discover how to assess the influence of research on user experience outcomes, business outcomes, organizational learning, engagement, structure, and reach, and gain actionable strategies to track and demonstrate the value of your UX research efforts. Karin den Bouwmeester 05/29
"The ultimate guide to UX research methods"
This comprehensive guide provides insights into various UX research methods, including recruitment, surveys, interviews and focus groups, unmoderated methods, and other approaches. It offers practical tips and best practices for each method, helping UX researchers navigate the research process effectively and make informed decisions. Ben Wiedmaier 05/30
Talking about thinking aloud: perspectives from interactive think-aloud practitioners
This article explores the benefits of Interactive Think-Aloud in user experience research, emphasizing the importance of deep problem understanding and qualitative insights. Practitioners are advised to address reactivity, focus on problem detail, and consider complementary methods like web analytics for data triangulation. Liam O'Brien & Stephanie Wilson 05/30
What I wish I knew before starting a UX research career
Indeed Design asked UX Researchers how they acquired their UXR skills. UX research careers offer a haven for individuals from diverse backgrounds like humanities, social sciences, and technology. Researchers with degrees in philosophy, psychology, computer science, and anthropology can thrive in UX research by acquiring skills from various sources and leveraging soft skills such as empathy, storytelling, and strategic thinking. Being open to learning, asking questions, and building connections with people are essential for success in this field, while understanding the emotional toll and challenges involved is equally important. 06/01
Why UX Research has a bright future in the age of AI
UX Research has a bright future in the age of AI as generative AI tools like ChatGPT and MidjourneyAI devalue certain skills while emphasizing the importance of UX Research and Design. As building websites becomes faster and easier, organizations have the choice to either build hundreds of ideas without learning valuable insights or take the time to understand user needs and design a valuable product, making UX Researchers and Designers crucial for user-centered approaches. Kai Wong 05/30
Tell your story to make it stick. How to communicate UX research insights in a compelling way.
Communicating UX research insights effectively is crucial for making an impact. To ensure your story sticks with stakeholders, involve them throughout the research journey, break up insights into digestible chunks, design slides for easy scannability, use user quotes and insights reels to bring insights to life, incorporate fun elements like GIFs and memes, end with a question or poll, and keep presentations concise to respect everyone's time. These tips will help you deliver compelling and engaging research presentations. Saskia Kretsch 05/30
Beyond research impact: grow your career, extend collaboration and deepen your skills
Discover how to showcase yourself as a UX researcher/designer using an impact tracker. By understanding the type and scale of your impact, you can identify strengths and gaps for career development, expand collaboration with stakeholders, and deepen your skills, ultimately influencing decisions, growing your career, and increasing your visibility in the field. Stefan Manojlovic 05/29
Subscribe to stay up to date on User Research news and trends.
---
Spotlight > Articles > Video > Audio
🎥 Video of the Week.
What I wish I knew before starting a UX research career
Gain valuable insights from Laith Ulaby's journey and explore topics such as reflexivity in research, the need for independent oversight in UX research, the impact of the democratization of UX research, the potential dangers of frameworks, and the transformative role of seeing oneself as a facilitator. Reflect on these discussions to enhance your own practice and navigate the evolving landscape of UX research. YouTube 05/29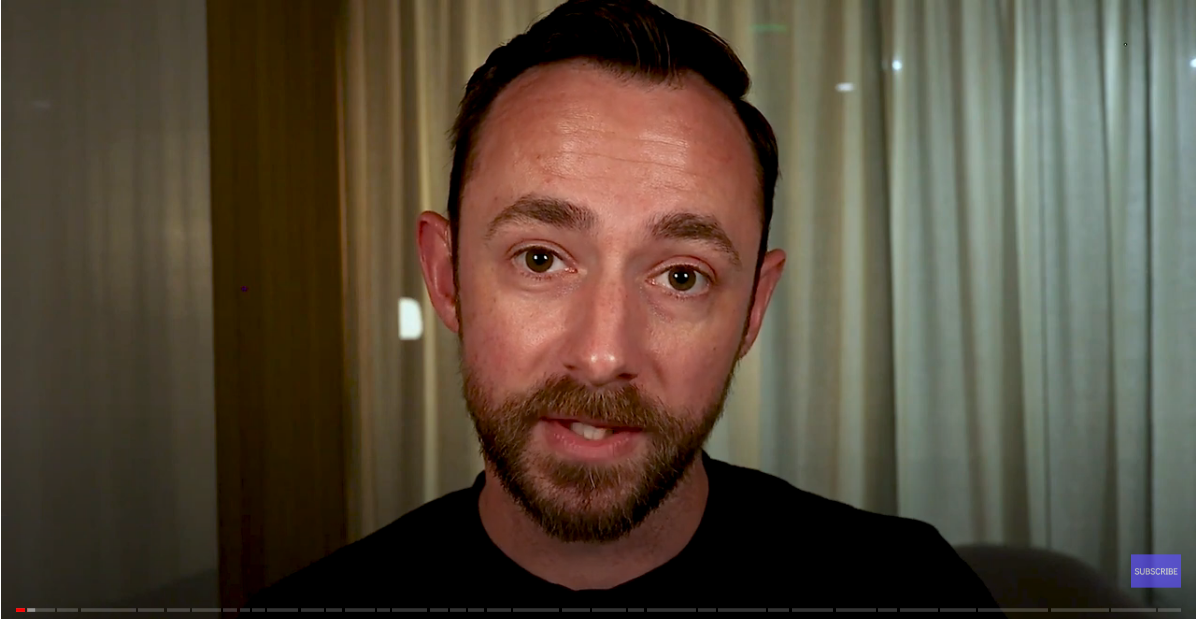 ---
Spotlight > Articles > Video > Audio
🔉 Audio of the Week.
UX research in Google, personal branding, career diversity - caribbean tech pioneers
In this week's episode, Dr. Deana A., a Staff UX Research & Strategy Lead at Google, shares her inspiring journey from Jamaica to Silicon Valley. Tune in to gain insights and inspiration from her experiences in the field of UX research and learn how she navigated her career path to reach her current role at Google. Spotify 05/22

Happy Researching,
🗞 Jan
User Weekly Newsletter
Join the newsletter to receive the latest updates in your inbox.