🗞 Better UX research review meetings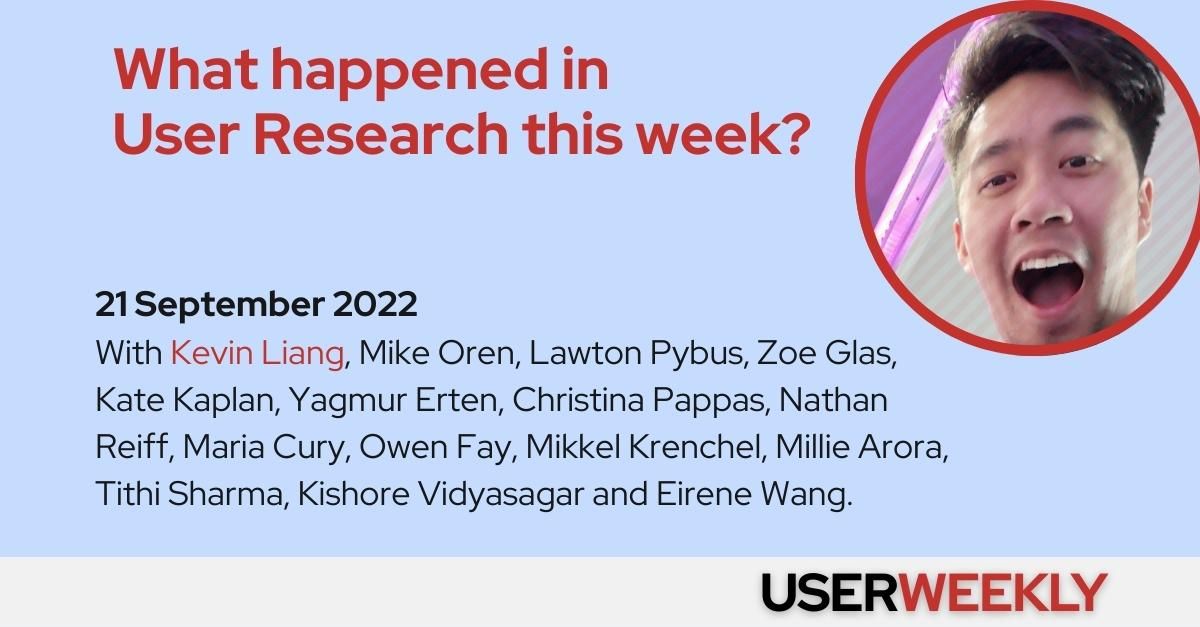 Hi there! 👋 Thanks for stopping by. USERWEEKLY is your weekly email to understand what is happening in User Research. It's the best way to keep up on trends, methodologies and insights in UX Research. It is written by me, Jan Ahrend. Each week I capture the pulse of our community and answer a simple question: What mattered in User Research this week?
😌 Humans of User Research with Kevin Liang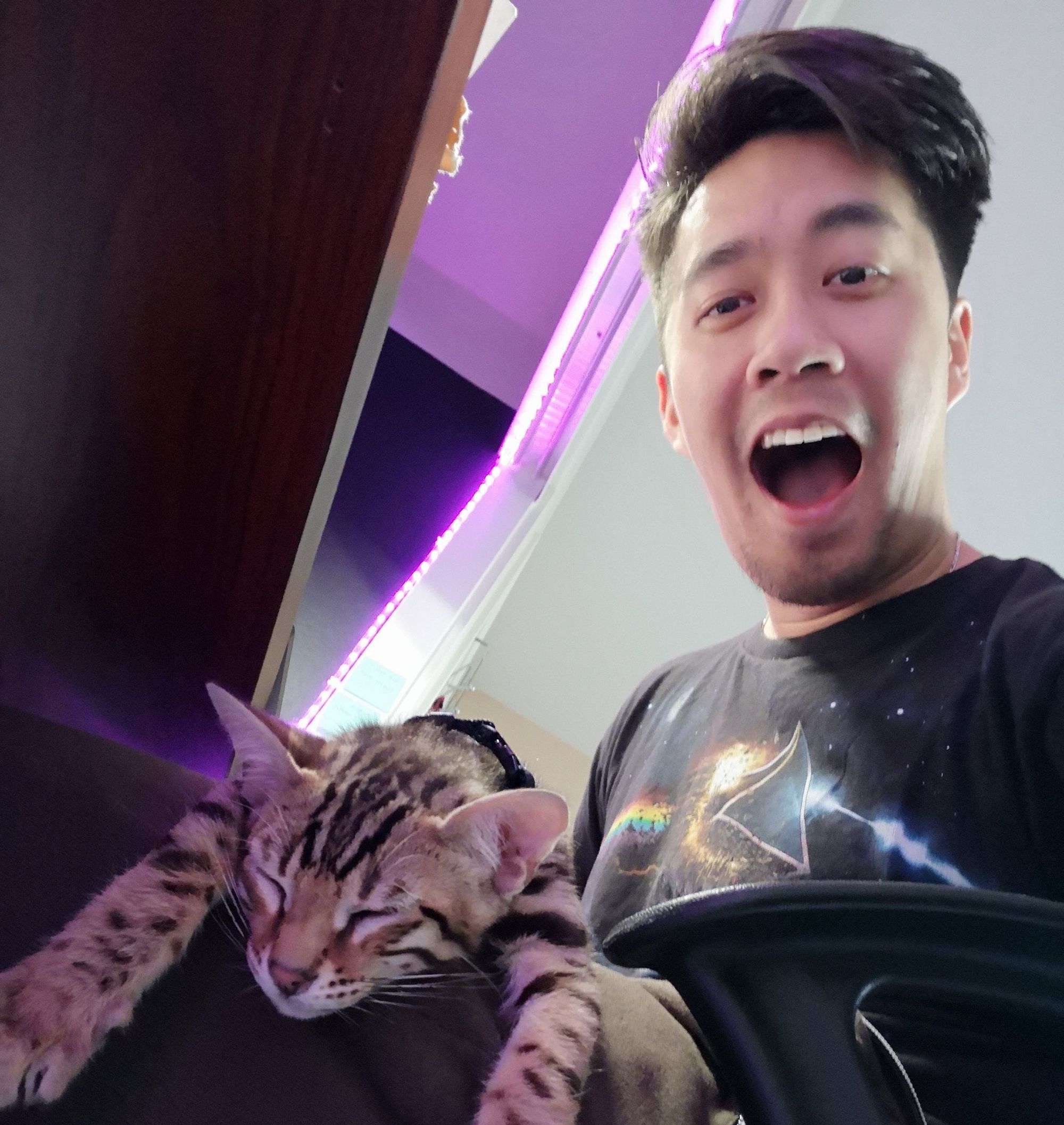 Hey Kevin, tell us a little about yourself.
Hi! I'm Kevin Liang, a user researcher, mentor, educator, content creator, pretend astronaut, mediocre golfer, and appreciator of the Oxford comma. I was born and raised in East Oakland, California, and have a background in biology, psychology, and cosmology. I quit my research job at Stanford to self-learn UX research. I slept in my car and went to the library every single day to self-study. After 6 months and 70+ rejections, I finally landed my first UXR job working on Volkswagen's self-driving vehicles, then moved into companies like Google, Unity, Uber, Stubhub, and Upwork.
Ever since, I have been paying it forward and teaching, mentoring, and helping tens of thousands of aspiring researchers around the world land their dream job through Zero to UX. Outside of UX, you'll find me outdoors, karaoke-ing, the racetrack, or stargazing at the Oakland Space Center.
What is one thing you wish you realized earlier in your research career?
Quiet people are told to speak up, but loud people are never told to shut up. Leadership isn't about being loud. I grew up believing Thomas Carlylse's Great Man Theory of leadership, where leaders are born, not made. In this outdated theory, leaders are supposedly born charismatic, articulate, confident, and outspoken. Therefore, introverted and quiet Kevin believed that he could never be a leader. I wasn't cut out to be one, ever and that has prevented me from taking on opportunities in the past. And I hear this from some mentees of mine, too. Transformational leadership, on the other hand, empowers people to lead not for themselves, but for an identified vision and the betterment of a higher purpose.
Have you ever had "imposter syndrome"? How did you deal with it?
As a newbie UXR at a new company, my manager had asked me to conduct an expert review of our product. I asked her, "Who's the expert?" She stared at me blankly for a split second and chuckled, "You are, Kevin."
How could I do an expert review if I wasn't an expert? I look back and laugh at this story, but it was one instance of many. But I realize that feeling uncomfortable is a sign of growth. So embrace the feeling, don't avoid it, continuously ask for feedback, and treat things as "works in progress". I gave a talk about it to the Austin UXPA: link.
What other projects are you working on right now and how can we learn more about them?
I teach a UX Research Masterclass (20 weeks long) and my alumni have been hired at Meta, Amazon, Google, Microsoft, Cisco, Adidas, Roblox, dScout, Sally Beauty, Stanley, Asurion, and many others. We partner with companies like Mastercard, Gtmhub, UserInterviews, Lookiero, and others to provide the students real-world experience, while providing world-class consulting for clients.
I'm in the process of adapting feedback I got from the live class into a comprehensive self-paced UXR course, and I'm continuously iterating on it. Be on the lookout for that! You can check out more information about it zerotoux.com/masterclass and follow me on YouTube, LinkedIn, Instagram(@zerotoux)! Feel free to reach out.
Thank you, Kevin!
---
Spotlight > Articles > Video > Audio
🎉 Highlights.
Designing a better UX research review meeting
Better feedback = better results. Klaviyo's Design Research Lead shares an inspired process for getting more value from research share outs. Mike Oren 09/15
The ups and downs of the UXR job market
How things have changed over a volatile year for technology: Available roles have declined since February. There are few entry-level roles, and they aren't regularly offered. Lawton Pybus 09/19
Really, it's OK not to be a mixed methods researcher
Some vocal leaders and bootcamps claim that successful entry and advancement in UXR comes easiest (or exclusively) with a mixed methods toolkit. But what does it actually mean to be mixed methods, and is it really all that imperative to succeed? Zoe Glas 09/07
✨ User Interviews: research recruitment reimagined (Sponsored)
Research Hub, User Interview's enterprise panel software, has had a major upgrade. See why teams at Atlassian, IBM, and Nationwide are calling it "a massive improvement", "integrated with the needs of the seasoned researcher", and User Interview's "top pick for user research".
Sign up free
🙌 Stakeholders.
Dot coding: an activity to elicit perspectives in UX workshops
By placing colored dots on items, participants in UX workshops or group sessions can manage the collaborative discussion of research findings, design ideas, goals, or anything else. Kate Kaplan 09/18
How can you help team members adopt the research insights better?
A tested framework that helps stakeholders digest research insights and recommendations efficiently. Yagmur Erten 09/20
➡️ Research Insights.
What are research insights? What makes them different from findings?
Introducing the WIIEE! framework to create insights: Well-informed, Illuminating, Impactful, Easy to understand, and Evocative. Christina Pappas 09/13
Strategies for more impactful internal research
Insights captured from one's colleagues and collaborators are critical, but require extra care. Consult these considerations for a better experience. Nathan Reiff 09/20
Subscribe to stay up to date on User Research news and trends.
🛠 Methods.
Ethnography for the AI age: how to get started
To influence the development of artificial intelligence, ethnographers must build more partnerships and new kinds of outputs. Maria Cury, Mikkel Krenchel & Millie P. Arora 09/18
How rapid usability testing is changing UX research
With the implementation of rapid usability testing, research bottlenecks can be reduced or even eliminated. Owen Fay 09/19
🎓 Career.
Tips for building an amazing UX research portfolio
Creating a research portfolio comes with unique challenges. Here are some tips that are specific for researchers looking to showcase their work. 09/14
---
Spotlight > Articles > Video > Audio
🎥 Video of the Week.
Building trust with UX research | Tithi Sharma | Atlassian
Learn how to build trust with UX Research to practice and advocate evidence-based decision-making. In this hands-on workshop, you will learn how to uncover problems, ask the right questions, and find opportunities and ways to communicate the insights back to your stakeholders. YouTube 09/18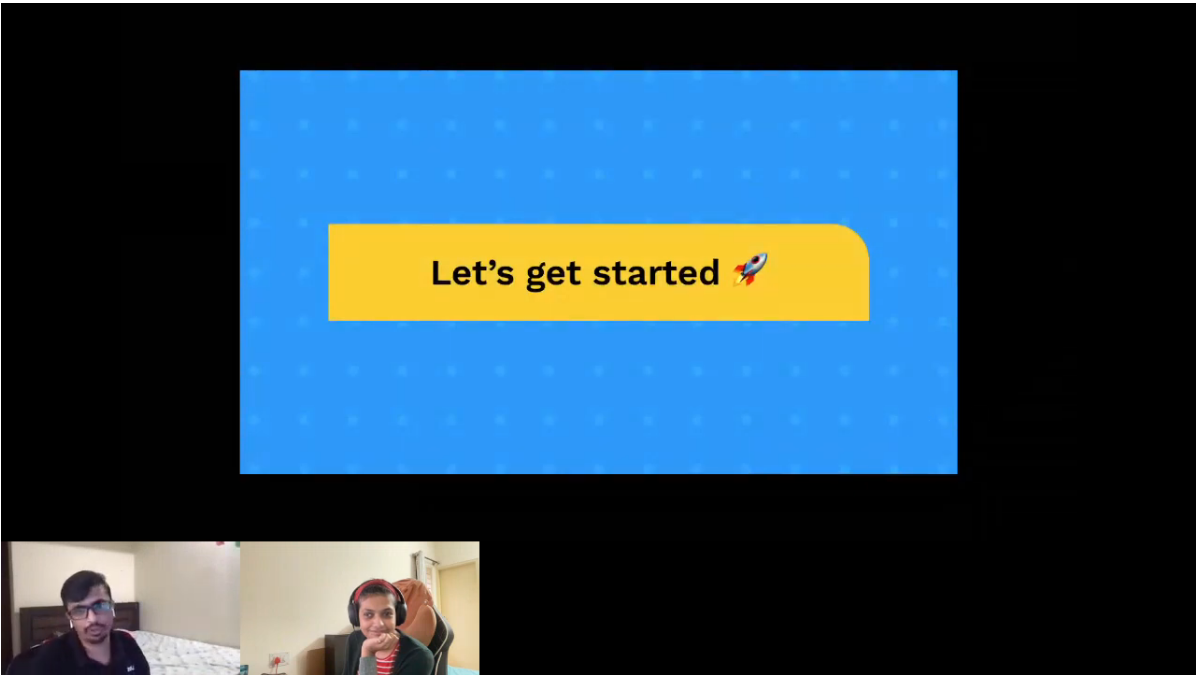 ---
Spotlight > Articles > Video > Audio
🔉 Audio of the Week.
The evolution of a UX researcher and self- publisher
The Zealous Podcast sits down with Eirene to learn more about her journey into UX Research and the Self-Publishing world. Spotify Apple 09/17

Happy Researching,
🗞 Jan
User Weekly Newsletter
Join the newsletter to receive the latest updates in your inbox.