🗞 How UX Research at Spotify is getting ahead of shifting trends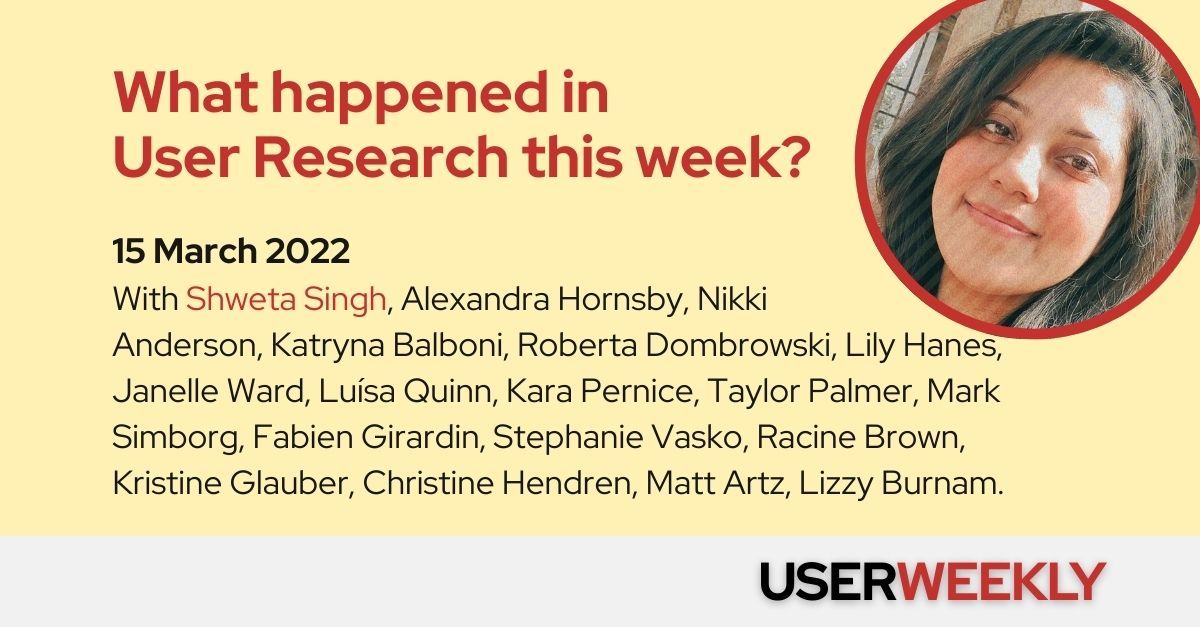 USERWEEKLY is your weekly email to understand what is happening in user research. It's the best way to keep up on trends, methodologies and insights across the industry. It is written by me, Jan Ahrend. Each week I go through content from mainstream media to small blogs to capture the pulse of our community and answer a simple question: What mattered in User Research this week?
Spotlight > Articles > Video > Audio
😌 Humans of User Research w/ Shweta Singh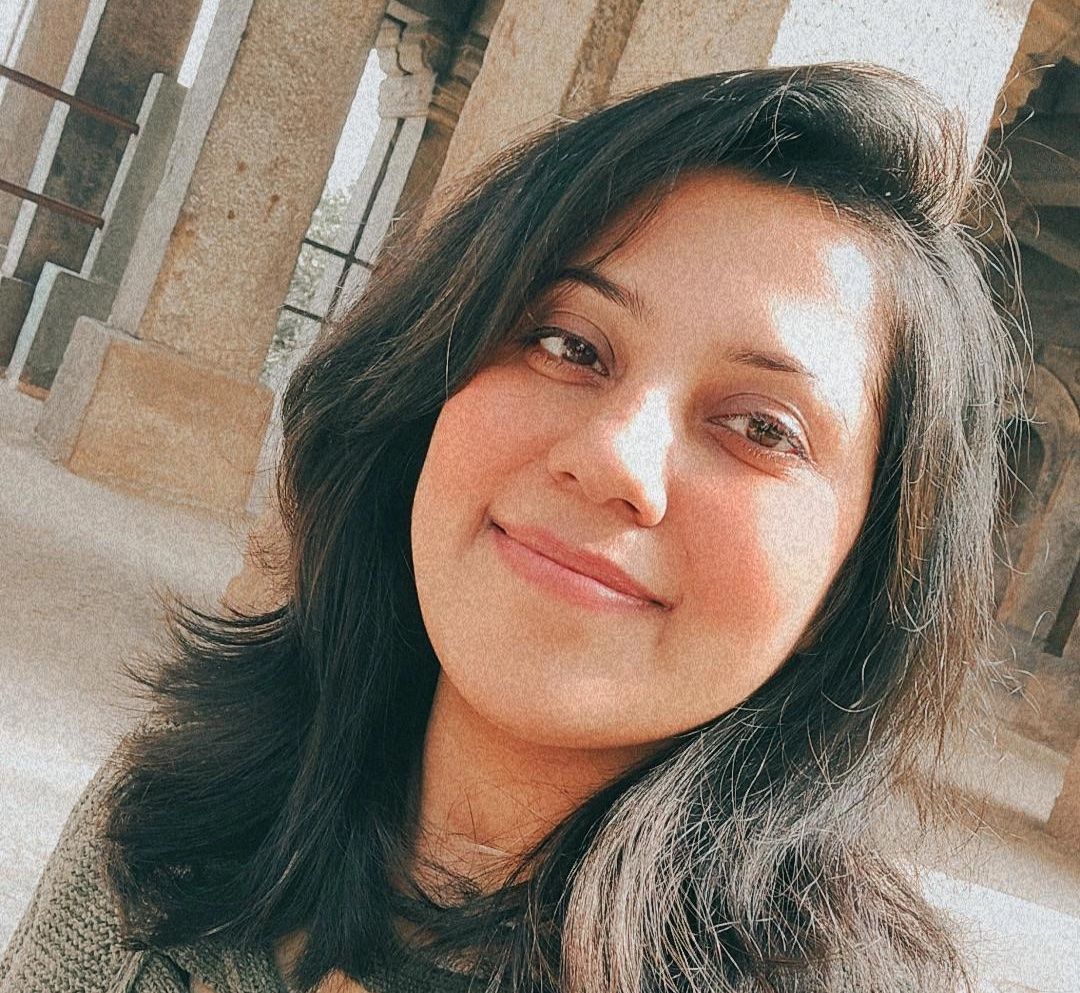 Hi Shweta, tell us a little about yourself.
I'm Shweta Singh, a UX Researcher at ADP, working primarily in an effort to reduce the amount of time and money spent on time-consuming and costly human resource management compliance tasks. Owing to the work I did at TCS for 3.5 years, I built strong analytical, leadership, project management, and collaboration skills that helped me greatly when I finally found my passion in user experience research in the digital product industry. I believe my true potential resides in directing the strategy of digital product design through human insights. I'm an active volunteer for social causes- education, diversity and inclusion. I'm a part of organizations like ENGin and GlobalTech Network. This enables me to connect with people from across the globe which I love.
What originally got you interested in UX Research?
Let's start with what got me interested in Design first. One of the first books I read on Design was Emotional Design by Don Norman. I know people usually start with Design of Everyday Things but I'm glad I picked this one up first. I understood how good design can influence how a person feels, and it struck me as incredibly powerful. Moreover, I read more and more about User Experience and started practicing UX Research within the team I was working on at the time. What appealed to me about UX Research was the search for the right problem to solve and it stayed with me.
What does your perfect evening look like after a day full of user studies?
After a long day of user studies, I would curl up in my bed with a fun show on my laptop. On certain days I like to doodle. These are my favorite ways to unwind after a long day.
What can people reach out to you about and how can they find you?
One of the questions that I'd like to always bring up with other UX Researchers is how they break into the field and their thoughts on mentorship in UX. Some other topics of my interests are mixed-method research and how to deliver quality insights in the new remote world. Let's connect! Drop me an email at shwetasingh1695@gmail.com or connect on Linkedin.
---
Spotlight > Articles > Video > Audio
🧐 Highlights.
How user research at Spotify is getting ahead of shifting trends in global culture
As we leap into spring, user researchers at Spotify are thinking carefully about how we can adapt to stay ahead of shifting global patterns and ensure an engaging, relevant experience for our users everywhere. Alexandra Hornsby 03/10
When should I report a one-off insight?
Though one participant's opinion isn't statistically significant, there are times where a piece of feedback may point to a larger issue. Nikki Anderson 03/12
The state of user research 2022 report: highlights, themes, and takeaways
What did we learn from this year's State of User Research Report? Here are the key trends to note about buy-in, budget, ops, and more. Katryna Balboni 03/14
🛬 Approaches.
Transfer your academic skill set to the world of UX
While switching industries may feel like a daunting change, it helps to remember that you're not going alone—you're bringing years of expertise with you. Below, we explore how to best incorporate prior knowledge into your UX practice. Janelle Ward 03/10
The state of ResearchOps: untapped yet
The field of research operations (ResearchOps) has garnered attention in recent years, but dedicated roles in organizations are uncommon and resources are scarce today. Kara Pernice 03/13
Applying psychology to UX research
Four principles from Psychology that are particularly relevant to UXR: 1) Users don't think like us. 2) Users don't have good insight into the reasons for their behaviour. 3) The best predictor of the user's future behavior is their past behavior. Luísa Quinn 03/14
Translating user research into design
Ensuring your hard-earned research insights turn into compelling design solutions. Taylor Palmer 03/13
💯 Methods.
Overview: setting the right metrics for product launches
Product launches are fraught with challenges—from budgeting to timelines to collaboration breakdowns, there are many places and ways a launch can go wrong. But one area where headaches are preventable is metrics: i.e., how you measure the success of your launch and subsequent product performance. Mark Simborg 03/13
Prototyping in data science
Introduction of the term "discovery-driven prototyping" to describe how prototyping in data science can lead to the exploration of possible paths for decision-making. Fabien Girardin 03/14
Research teams of 1 (Sponsored)
Being a solo researcher presents a unique set of opportunities and challenges. Great Question is compiling an eBook of best practices to support these folks, and they'd love your contributions. If you are a research team of 1, participate in their study here: Participate
Enter your email to receive the latest updates in your inbox.
---
Spotlight > Articles > Video > Audio
🎥 Video of the Week.
Bridging UX and team science
Stephanie presents an introduction to user experience design (UXD) & user experience research (UXR) and to key topics in these fields. She discusses how team science practitioners and researchers can integrate UXR and UXD both into their work and into growing their own web presence, using an interactive exercise and opportunities for group discussion. YouTube 03/10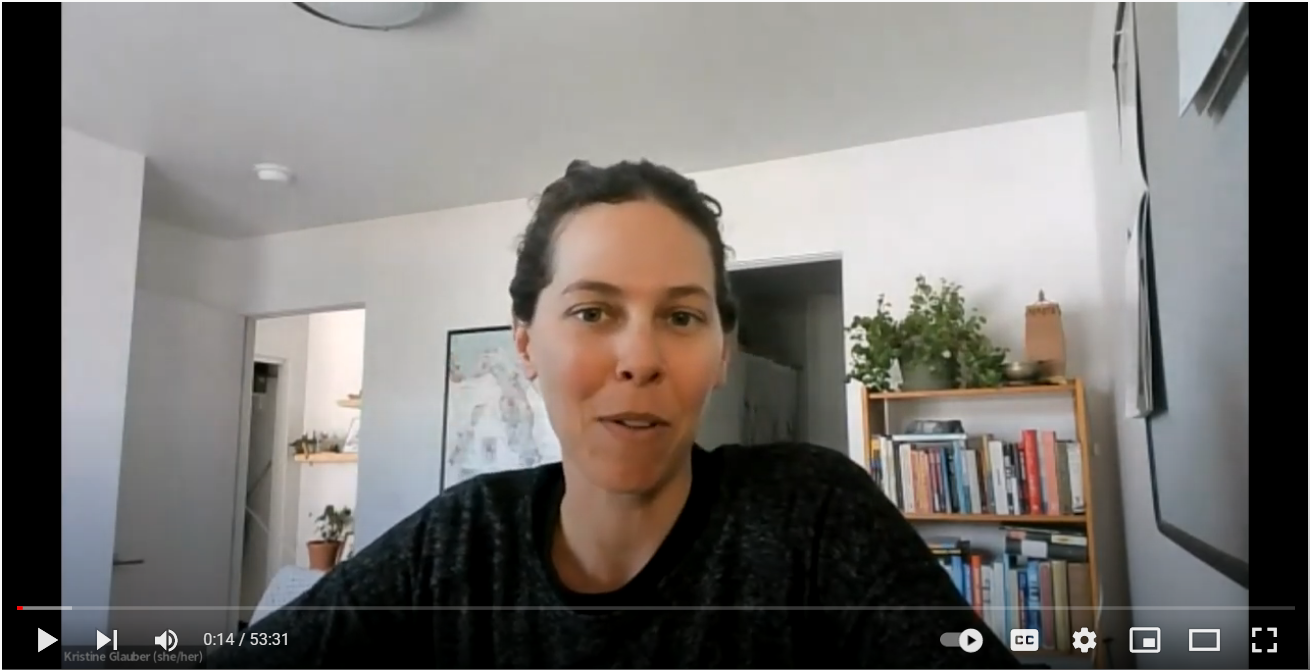 ---
Spotlight > Articles > Video > Audio
🔉 Audio of the Week.
Racine Brown on Anthro to UX with Matt Artz
In this episode of the Anthro to UX podcast, Racine Brown speaks with Matt Artz about his UX journey, medical anthropology, and leading a UX team. Racine earned a PhD in Applied Anthropology from the University of South Florida. He has worked for Radiant Digital and is starting a new UX Research role at AnswerLab. Spotify Apple Google 03/08

Happy Researching,
Jan
User Weekly Newsletter
Join the newsletter to receive the latest updates in your inbox.