🗞 UXR for Generative AI products

Hi there! 👋 Thanks for stopping by. USERWEEKLY is your weekly email to understand what is happening in User Research. It's the best way to keep up on trends, methodologies and insights in UX Research. It is written by me, Jan Ahrend. Each week I capture the pulse of our community and answer a simple question: What mattered in User Research this week?
Articles > Video > Audio
📚 Articles of the Week.
How to make better UX research reports
Elevate your UX research impact by mastering report writing—explore three proven frameworks in this piece, offering structured guidance on logical organization, concise and clear prose, and the strategic use of graphs to enhance communication with stakeholders. Thomas Stokes 11/02
Cracking the code: lessons learned moderating UX research for generative AI products
Realize the potential of AI in UX research with insights from moderating countless AI user research projects—learn six crucial lessons for navigating the unique challenges of generative AI, emphasizing flexibility, improvisation, and heightened participant engagement. 11/01
Studying players: UX research methods and practices
Level up your gaming UX research with insights from Anna Dedyukhina at MY.GAMES' UX Lab—learn key methods for naming, UI quality, meta gameplay, and visual style decisions to boost user experience and game success. Anna Dedyukhina 11/01
UX testing for generational diversity: catering to varying user preferences
Navigate the nuances of generational preferences in UX testing to build web interfaces that resonate with Baby Boomers to Gen Zers—acknowledge the unique values and expectations of each generation to ensure user-centered design and accurate testing outcomes. Miles Oliver 11/07
AI for UX: getting started
Use generative-AI tools to support and enhance your UX skills — not to replace them. Start with small UX tasks and watch out for hallucinations and bad advice. Kate Moran & Jakob Nielsen 11/03
Lessons from setting up a user research operations function
Unlock the secrets of setting up User Research Operations (ReOps) with GDS insights—learn from successes and pitfalls in this concise guide, featuring lessons from NHS Test and Trace, Emma Boulton's user research pillars, and the global ResearchOps Community. Chris Hyland 11/02
User research often takes time. How do you make it work in startups?
Navigate the fast-paced world of startup design by accelerating user research with three data-informed design methods—learn to overcome limited resources and tight timelines, starting with the key insight of ditching the spreadsheet for efficient results. Christopher K Wong 11/01
---
Articles > Video > Audio
🎥 Video of the Week.
Andy Warr on guaranteeing research impact
Supercharge your UX research impact with key strategies: embrace adaptability, measure impact through decision documentation, and structure roadmap planning collaboratively—create lasting impact by providing data-driven, customer-centric decisions that focus on future building. YouTube 11/03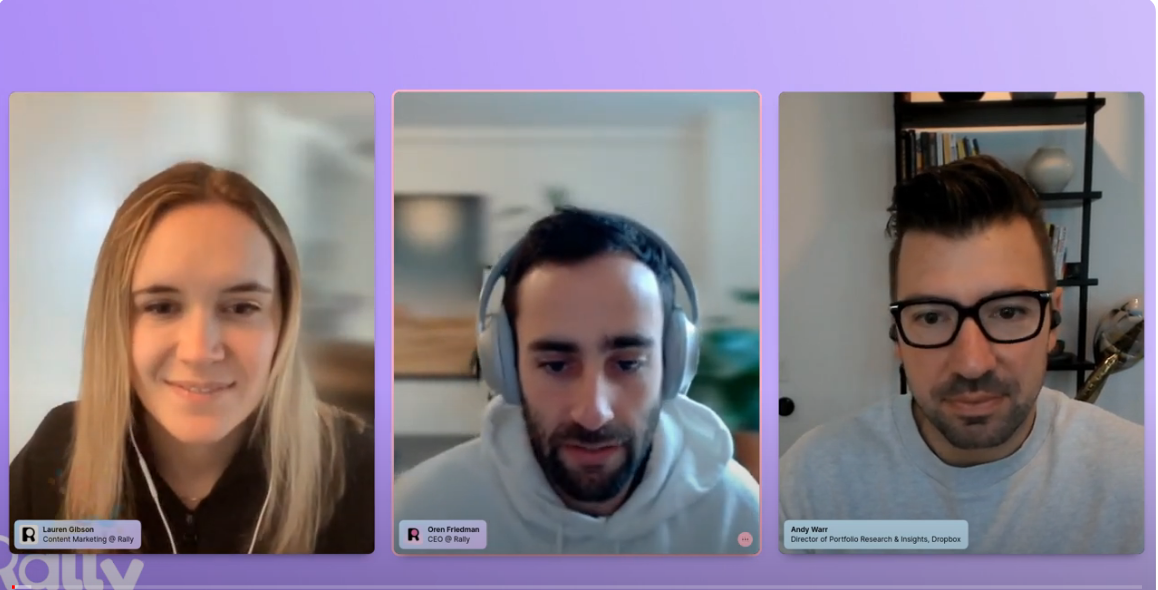 ---
Articles > Video > Audio
🔉 Audio of the Week.
Pivoting careers: psychology to UX research at Microsoft - Cyhana Lena Williams
Ease your transition from psychology to UX research with practical tips from Microsoft's UX Researcher Cyhana Williams—capitalize on your understanding of human behavior and scientific research for a successful career shift into the exciting world of UX. Spotify Apple 11/07

Happy Researching,
🗞 Jan
User Weekly Newsletter
Join the newsletter to receive the latest updates in your inbox.