🗞 Increase Impact with an Internal UXR Newsletter
Hi there! 👋 Thanks for stopping by. USERWEEKLY is your weekly email to understand what is happening in User Research. It's the best way to keep up on trends, methodologies and insights in UX Research. It is written by me, Jan Ahrend. Each week I capture the pulse of our community and answer a simple question: What mattered in User Research this week?
😌 Humans of User Research with Thomas Stokes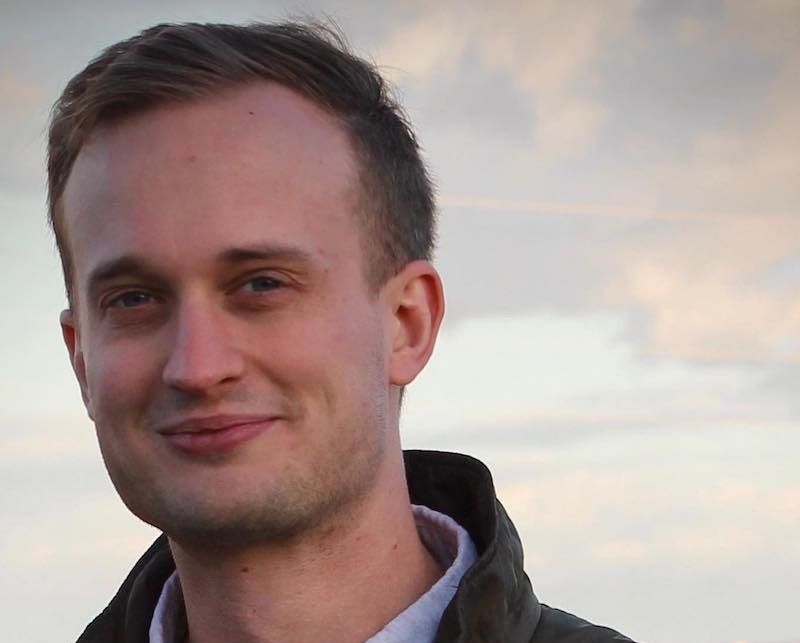 Hey Thomas, tell us a little about yourself.
Hi, I'm Thomas, a UX Research Consultant at UserZoom. In my work, I develop UXR solutions to help clients improve their digital experiences and meet their business goals. I entered UX with a background in Human Factors (Ph.D. from North Carolina State University) and held UXR roles in a number of industries (Open-source software, online education/e-learning, medical devices, full-service digital product agency) before joining UserZoom. I live in Seattle and use my time away from work to explore the beautiful outdoor spaces near the city.
From your experience, what is one of the biggest challenges user research(ers) face today?
I'm going to cheat a little bit and give two answers. One of the bigger obstacles to successful projects is difficulty recruiting the right participants. A sample of representative users is crucial to the success of a research study, but budget constraints and limited access to participants commonly get in the way. At a practice level, I see many groups struggle to connect how their UX work has impacted business goals. With the right UX measurement plan, a UX team can demonstrate how their efforts have moved the needle on KPIs and bottom-line metrics and gain greater executive buy-in.
If you had unlimited budget and time for research, what would you do with it?
I'd do research on the UX research industry as a whole, answering the question of how different practices impact outcomes. I'm fascinated by how the differences in teams, their processes, and how they work influences research results and impact.
How can people learn more about you and your work?
The best place to follow my work is my monthly newsletter, The UXR's Annotations, where I write summaries and commentary on various issues directly and tangentially related to UX. I'm also (fairly) active on LinkedIn. Please do reach out, I enjoy connecting with new folks.
Thank you, Thomas!
---
Spotlight > Articles > Video > Audio
🎉 Highlights.
Maximize impact in your org with a monthly UXR newsletter [+template]
An article about (internal) UXR newsletters! Nikki suggests creating a monthly user research newsletter as an effective way to share insights, connect teams and foster collaboration within an organization, and increase understanding and engagement with the research team's work. It explains why newsletters work, what to include in the newsletter, and provides a template for setting up the newsletter. Nikki Anderson-Stanier 01/09
Research registers
A research register is a structured representation of the research that has been done or is underway, or planned. This article explores the research register more specifically and uses findings from interviews of 46 researchers and research operations professionals in the ResearchOps community to shed light on the importance of a research register and its benefits for researchers and product and design teams. 07/01
Over-reliance on English hinders cognitive science
The cognitive sciences have been dominated by English-speaking researchers studying other English speakers. This paper examines language and cognition, contrasting English to other languages. The over-reliance on English in the cognitive sciences has led to an underestimation of the centrality of language to cognition at large. To live up to its mission of understanding the representational and computational capacities of the human mind, cognitive science needs to broaden the linguistic diversity represented in its participants and researchers. Damián E. Blasi 12/01
YouX: A Wellness + UX Conference by User Interviews (Sponsored)
Join us at YouX, a free virtual event by User Interviews. Hear from folks at Google, Capital One, Sprig, the Chan Zuckerberg Initiative & more about topics including imposter syndrome, wellness in UX, mentorship, and building healthy teams.
Register today
⚙️ Approaches.
Envision future products with participatory visioning research
Participatory Visioning Research is a research method that helps consumers express and articulate their future visions, and helps organizations identify aspirations, hopes, and desires. It helps to identify gaps in the current state and areas for innovation that align with future values. The focus of the research is not on generating concepts, but on depicting change in an area of interest, and by using it, it allows more voices and perspectives to be involved in the visioning process. The outcomes become more ethical and equitable. Jaclyn Suzuki 01/02
What green eggs and ham and UX research have in common
The Janelle uses the book as a metaphor for the process of conducting research. The article argues that the story of the book highlights important lessons for researchers such as not taking resistance personally, embracing a persistent and creative approach to advocacy and finding the right timing for presenting research insights. Janelle also highlights the idea of how researcher needs to find the best way and timing of present the research insights to stakeholders to be accepted. Janelle Ward 12/01
🎯 Synthesis.
Personas are living documents: design them to evolve
We sometimes think of personas as final artifacts, when, in reality, personas are merely a representation of data, and data can change. An artifact that is too polished or difficult to update may result in an outdated and unused persona. Matt Brown 01/02
How practitioners create journey maps: typical uses, roles, and methods
Data from 343 companies provide a baseline to understanding typical approaches for selecting journey-mapping applications, research methods, contributing roles, and map components. Kate Kaplan 01/08
Presenting user research insights to different audiences (Sponsored)
How to present UX Research insights to different audiences successfully? As UX researchers, we know about the pain points, challenges, and experiences of the people we research. However, other stakeholders did not necessarily hear them struggle to accomplish a task. Check out this article to make sure you convey UXR learnings to those you work with in the right depth. Read more
🎓 Career Moves.
How the layoffs have impacted UX roles
Is UX more vulnerable to layoffs than other functions? Lawton reviewed public data from 5,521 recently laid off employees across 12 tech companies to find out. He found indication that UX and Research in particular may have been disproportionately impacted as compared to engineering functions in the tech industry. Lawton Pybus 11/20
Thinking of switching industries within UX? here's what to consider
Molly writes about her experience of switching between industries as a UX professional, and shares her insights on what to consider when doing so. She notes that many industries can be challenging to move into and shares her own experiences. She found that the field of UX is such that not having industry experience can be beneficial as it allows for a fresh perspective on the industry and a better understanding of the users. Molly Malsam 12/01
Subscribe to stay up to date on User Research news and trends.
---
Spotlight > Articles > Video > Audio
🎥 Video of the Week.
What does a UX research chief of staff do? with A'verria Martin
A'verria, Director, Chief of Staff, Head of Research Operations and Strategy at ServiceNow, provides a high-level overview of the UX Research Chief of Staff role and explains why this position is in high demand. She shares her journey, defines the role of UX Research Chief of Staff and outlines her core responsibilities. YouTube 01/06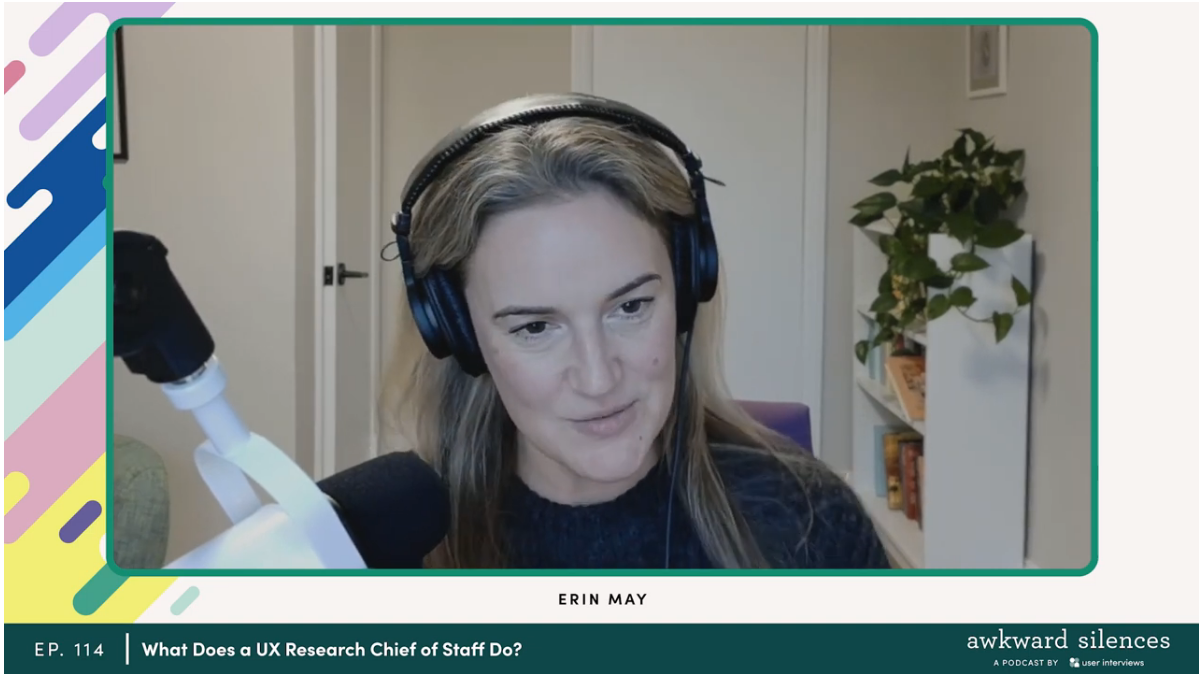 ---
Spotlight > Articles > Video > Audio
🔉 Audio of the Week.
How to approach service mapping (blueprint) workshops
In this episode, Nikki discusses her approach to service mapping (blueprint) workshops and how to run them!. Spotify Apple 01/09

Happy Researching,
🗞 Jan
PS: I am launching a podcast! The User Weekly podcast will be a bi-weekly companion to the newsletter, featuring discussions on my favorite three articles from the newsletter in 10-15 minute episodes. Follow the podcast on Spotify, Apple Podcasts or Google Podcasts. The first episodes will be released when we hit 350 followers.
User Weekly Newsletter
Join the newsletter to receive the latest updates in your inbox.