🗞 Impressions from UXRConf 2023

Hi there! 👋 Thanks for stopping by. USERWEEKLY is your weekly email to understand what is happening in User Research. It's the best way to keep up on trends, methodologies and insights in UX Research. It is written by me, Jan Ahrend. Each week I capture the pulse of our community and answer a simple question: What mattered in User Research this week?
😌 Humans of User Research with Diego Parra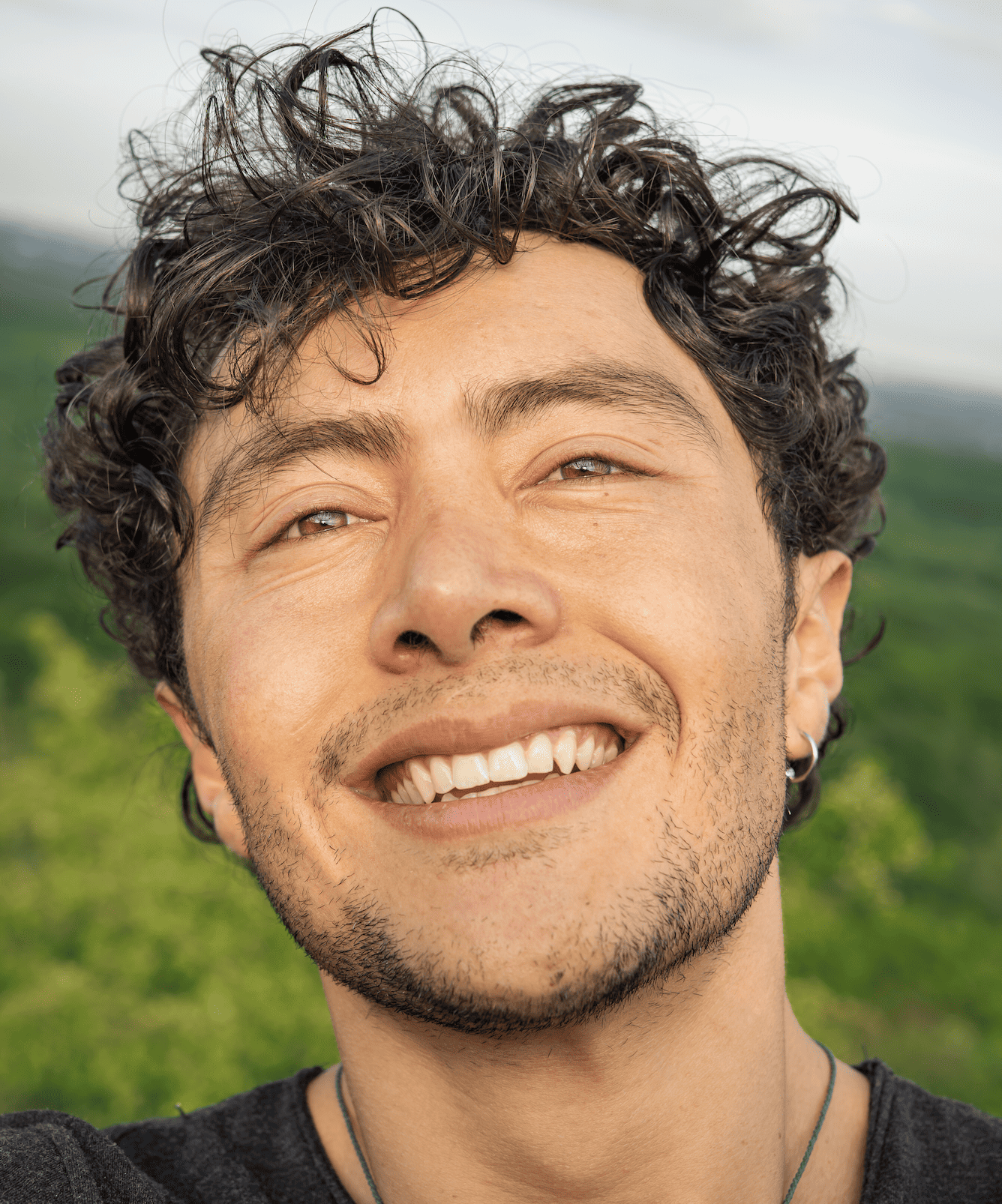 Hi Diego, tell us a little about yourself.
Hola! I'm Diego from Mexico. I started in Engineering but found it too focused on technical complexity instead of the practical why of things. So I transitioned to Industrial Design and realized the key is understanding the user as a human. I allow my curiosity to guide me, from exploring social sciences to sports performance. I do UXR for tax tech development and am passionate about comprehending various topics and creating solutions collaboratively.
Who has had the biggest impact on your UX Research career?
Xaviera, a teacher in university… She's amazing! She introduced me to research for product design and realized that the better the research the better the solution. As a UXR, it's fundamental to understand that good design is in the head of the user, not in the head of the designer.
How would you explain your work to a 6 year-old?
"I ask questions and they pay me for it". Kids love making questions, they want to understand. One of the best things about UXR is that you can remain curious and become better at it! 🤓
What would you like to talk about with other researchers and how can they find you?
How to make research relevant when product strategy is not yet solid. Product development involves a collaborative process of understanding, defining and exploring, which can become challenging in complex products. Feel free to reach out through LinkedIn or daph104@gmail.com 🦄
Thank you, Diego!
Subscribe to stay up to date on User Research news and trends.
---
Spotlight > Articles > Video > Audio
📚 Articles of the Week.
How will developments in AI impact UXR? researchers weigh in
AI tools like ChatGPT have the potential to impact user research, but the extent of their influence is still uncertain. While some researchers see benefits in using generative AI to speed up their work and increase productivity, concerns about bias, privacy, and the loss of critical thinking and creativity remain. It is important for UX researchers to stay informed about AI developments and actively participate in shaping the technology by incorporating their knowledge of human behavior and ethics. Kathleen Asjes 06/10
When it's worth conducting research with non-users
Expanding user research to include non-users is a valuable opportunity to gain unique perspectives and improve the overall experience. By conducting foundational or competitive research, exploring onboarding approaches, and building empathy for different markets, researchers can uncover new insights, challenge assumptions, and identify innovative avenues for product development. Nikki Anderson-Stanier  06/10
How and why to include users in UX workshops
Inviting users to directly participate in UX workshops can greatly enhance the workshop outcomes. The benefits of including users vary depending on the type of workshop, and this article provides insights on how users can contribute to discovery workshops, empathy workshops, design workshops, prioritization workshops, and critique workshops. Matt Brown 06/11
Research impact by leveraging the power of communities
Research communities are instrumental in supporting impactful user research and nurturing researchers. By prioritizing high-impact projects and engaging the community across different areas of user research, research operations can focus on the craft while avoiding unnecessary administrative tasks. Don't forget self-care and learn to say no when needed. Emma Boulton 06/13
Conjure up a user research strategy your team actually uses
Create a user research strategy that aligns with your team's goals and the overall company strategy to avoid falling into busywork. Define a clear mission and vision, set goals for different timeframes, establish a research roadmap and backlog, prioritize the most impactful projects, track the impact of research over time, and manage resources effectively to ensure you're doing valuable work that benefits both teams and the organization. Nikki Anderson-Stanier 06/10
20+ powerful AI-based tools for UX research toolkits in 2023
AI tools for UX research and design can streamline tasks and improve collaboration, but they should be viewed as supplements rather than replacements for human designers and researchers. Understanding the capabilities and limitations of AI is crucial, and this article provides a comprehensive list of over 20 powerful AI tools that can aid UX professionals at every stage of a project, from identifying user problems to analyzing quantitative and qualitative data. Rachell Lee 06/14
The ultimate guide to research recruitment email strategies
Crafting effective email sequences for user research recruitment is crucial for successful participant engagement. This comprehensive guide provides tips, tools, and examples to help you build tailored email sequences, optimize subject lines, increase response rates, avoid looking spammy, and leverage automation platforms like Rally to streamline the process and create delightful participant experiences. 06/14
Using AI to analyze how your users think & feel
AI-powered user testing has emerged as a potentially transformative force in the UX industry, offering a range of benefits for gathering user insights and enhancing user experience. With its potential to accelerate research, scale efforts, and provide advanced analytical capabilities, AI-driven approaches may bring efficiency, cost-effectiveness, and real-time insights to the field of user research, empowering companies to optimize their products and services based on user needs. Shruti Goli 06/14
Impressions from UXRConf 2023
UXRConf 2023 was held last week from June 7–9. The sessions from the final day covered a variety of topics, from the impact of AI on the field of UX research to improving data collection on research projects. Here's a recap of some of the sessions. Beverly Vaz 06/14
Why business stakeholders overlook your UX research
Business stakeholders often overlook UX research due to a lack of awareness, resource constraints, time pressures, and a perceived lack of tangible results. To address this, UX researchers should advocate and educate stakeholders, prioritize research aligned with strategic goals, collaborate with stakeholders, and quantify the impact of UX research. Implementing these strategies enhances the visibility and value of UX research, leading to improved business outcomes and customer satisfaction. Rahul Kumar 06/13
Common UX research interview questions
This article offers valuable insights on how to prepare for a UX researcher job interview, covering a range of topics such as background questions, decision-driven processes, technical knowledge, adaptability, and teamwork. It provides tips on confidently answering interview questions, emphasizing your unique perspective, using data effectively, and asking thoughtful questions to gain a deeper understanding of the role and organization. Mads Soegaard 06/09
Subscribe to stay up to date on User Research news and trends.
---
Spotlight > Articles > Video > Audio
🎥 Video of the Week.
The no-excuse UX research framework
Discover the No-Excuse User Research Framework by Bhavishya Garg: a free workshop that empowers your team to automate research, passively recruit users, and gain actionable insights for design, product, marketing, and business decisions. Revolutionize your approach to UX research—register now! YouTube 06/11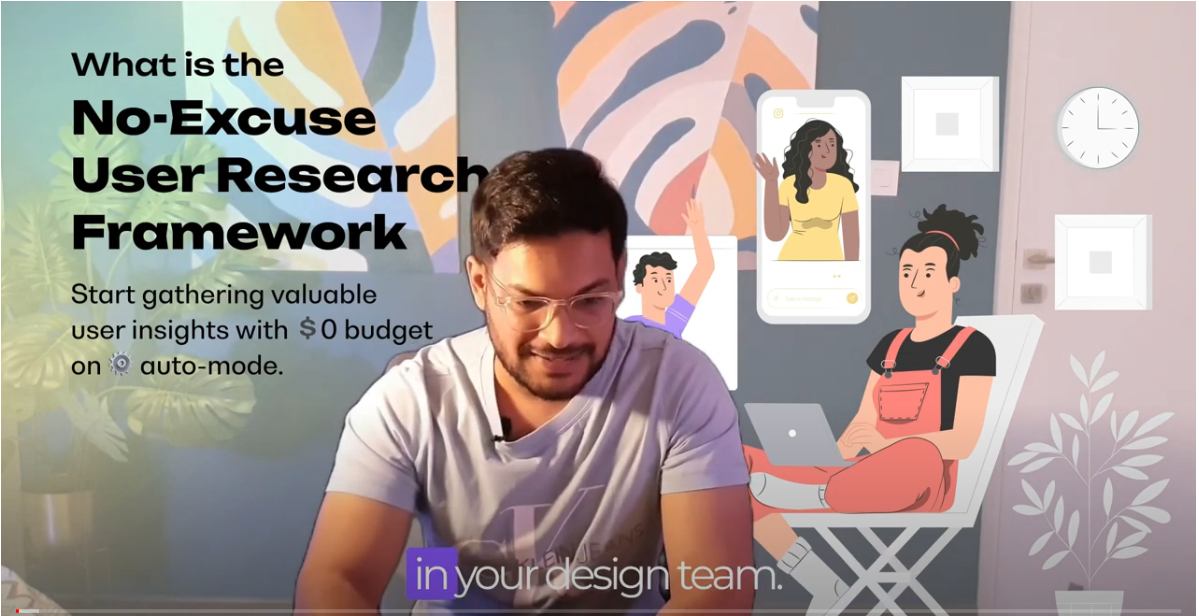 ---
Spotlight > Articles > Video > Audio
🔉 Audio of the Week.
Research at Enterprise Orgs with Bryanne Peterson
Dr. Bryanne Peterson on what all happens in the realm of UX Research within an Enterprise Org. Spotify Apple 06/15
Happy Researching,
🗞 Jan
User Weekly Newsletter
Join the newsletter to receive the latest updates in your inbox.