🗞 The emerging role of VP of UX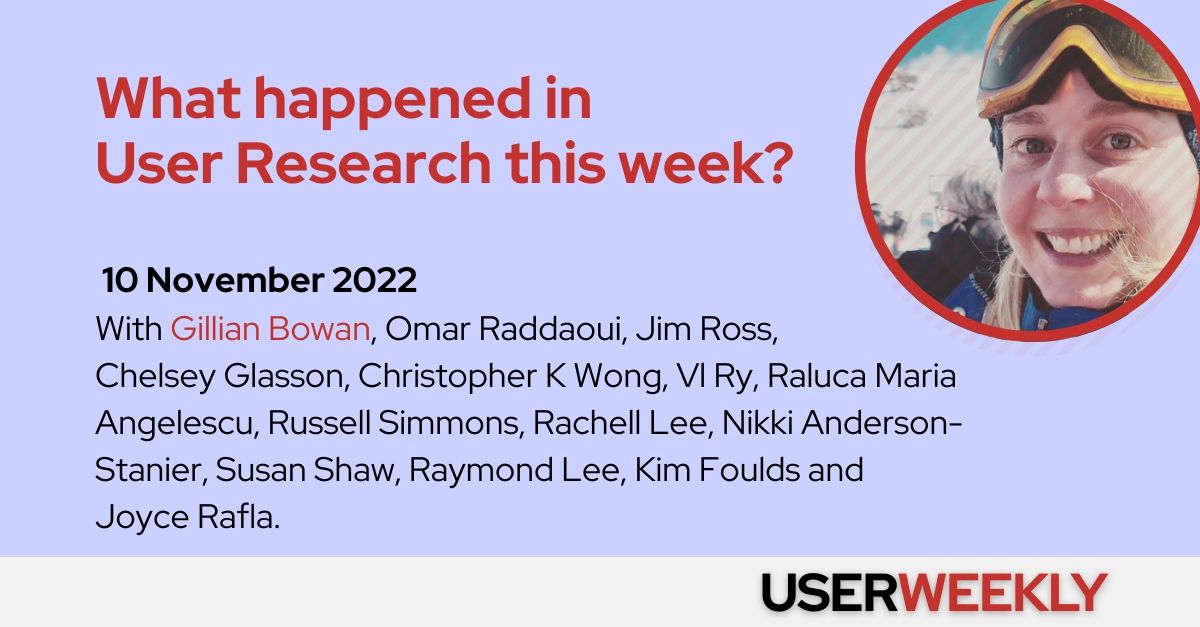 Hi there! 👋 Thanks for stopping by. USERWEEKLY is your weekly email to understand what is happening in User Research. It's the best way to keep up on trends, methodologies and insights in UX Research. It is written by me, Jan Ahrend. Each week I capture the pulse of our community and answer a simple question: What mattered in User Research this week?
😌 Humans of User Research with Gillian Bowan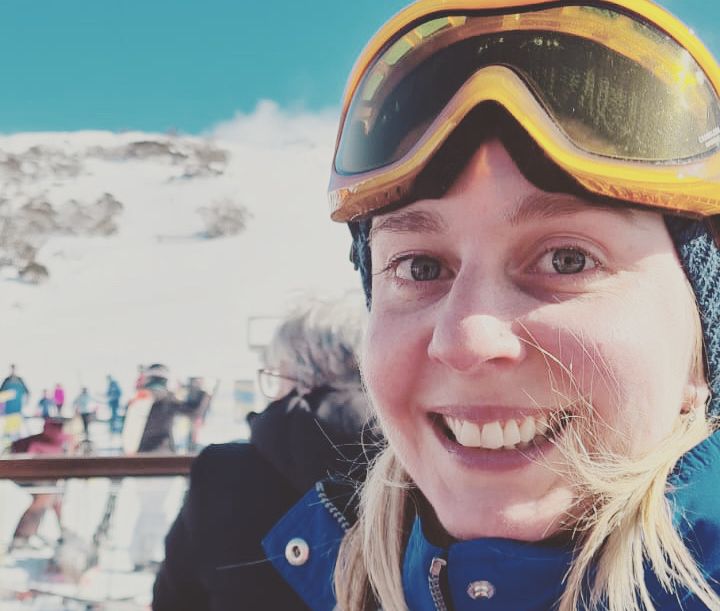 Hey Gillian, tell us a little about yourself.
I'm Gillian Bowan, a qualitative researcher based in Sydney, Australia. I have a PhD in Anthropology and have worked in user research and service design for around six years.
Who has had the biggest impact on your UX Research career?
I've been incredibly fortunate with mentors! Leisa Reichelt gave me my first ever UX job and then hired me a second time at Atlassian. Jane Childs taught me and many other young researchers how to do usability and concept testing and how to apply insights to product development and Natalie Rowland has been a mentor, friend, reviewer and all-round legend for many years.
If you had unlimited budget and time for research, what would you do with it?
Ethnographic research. I would love to run a continuous discovery program where the goal is to understand emerging change by being present where people work (including in their homes) as we're now working in a distributed world.
How can people find you?
LinkedIn and email are the best ways to reach me! Don't be shy.
Thank you, Gillian!
Subscribe to stay up to date on User Research news and trends.
---
Spotlight > Articles > Video > Audio
🎉 Highlights.
Success in UX research and design is NOT something you stumble upon
Ticking the Checkmarks of the UX Research and Design Process is No Guarantee of Success. How to Steer Your Research and Design Ship in a Vast, Endless Ocean. Majoring in What is Important: Where to Look for Clues and Being Purposeful. Omar Raddaoui 11/02
Career advice for established UX researchers
Career advice for established UX researchers by someone who has been in their twenty-second year in UX research. Jim Ross 11/07
The emerging role of VP of UX
Ten years ago Salesforce was exploring hiring its very first VP of UX and as a result Ian Swinson and I interviewed 12 UX VPs to better understand career paths, responsibilities and best practices for UX leadership at that level. Below includes a summary of learnings from our conversations that continue to hold true today for those considering if the management and/or executive leadership paths might be right for them. Chelsey Glasson 11/04
Better survey respondents with User Interviews (Sponsored)
Get deeper insights from qual surveys by targeting the right audience. User Interviews integrates with Qualtrics, SurveyMonkey & Typeform so you can easily source from our 2.1M+ high-quality panel (or segment your own customer panel) for any survey.
Sign up free
📚 Growth & Development.
How to endure being a UX researcher during rough times
How to make sure user research and testing don't fall by the wayside. Kai Wong 11/03
16 essential UX and user research podcasts
Up to date on the UserZoom UXpeditious podcast but looking for more great listens to add to your user research playlist? Here's our pick of essential shows for designers and researchers looking for advice, insight, and inspiration. Russell Simmons 11/09
⚙️ Approaches.
Visual notes for "Just Enough Research" by Erika Hall
Sketchnoted version of a great book focusing on research: user, organization, stakeholder. Vl Ry 10/16
Engage stakeholders in UX research
The secret to maximizing the impact of your research and creating the so-much-needed support network lies in maintaining this relationship rather than preaching your idea to another person with different values. The correct approach is to challenge each other with your way of thinking and bring another perspective to the table (the users' perspective). Raluca Maria Angelescu 11/07
When, why, and how to conduct a competitive analysis for UX research
The difference between a competitive analysis for UX vs market research, and how to use both together for more holistic insights. Rachell Lee 11/06
Build a user research process that respects your time and boundaries
There are unlimited ways to execute your research—but how can you create a process that has less pitfalls along the way?. Nikki Anderson-Stanier 11/06
Subscribe to stay up to date on User Research news and trends.
---
Spotlight > Articles > Video > Audio
🎥 Video of the Week.
Transitioning to freelance UX research session #2
Second in the Transitioning to Freelance UX Research series. YouTube 11/03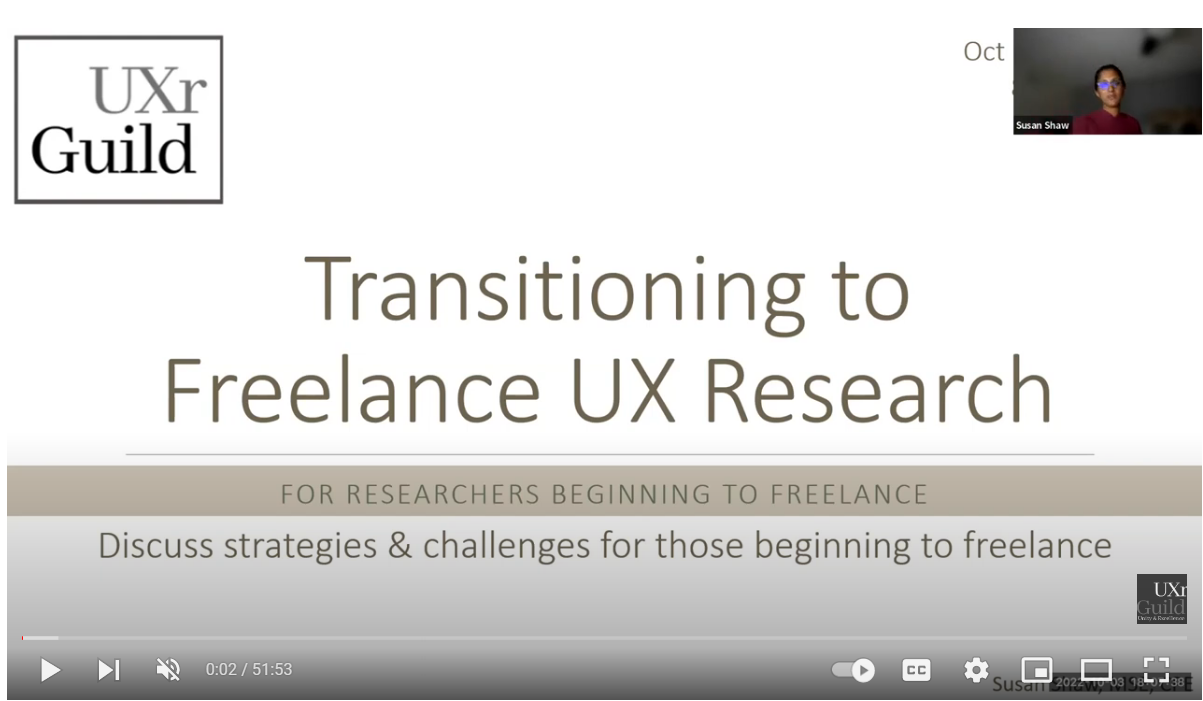 ---
Spotlight > Articles > Video > Audio
🔉 Audio of the Week.
Informed consent with Kim Foulds and Joyce Rafla
How Kim Foulds and Joyce Rafla made use of videos featuring Sesame Workshop muppets to make taking a consent decision more inclusive, accessible and informed. The complexity of obtaining informed consent, especially when faced with literacy, cultural and economic challenges will be discussed. Spotify Apple 11/03

Happy Researching,
🗞 Jan
User Weekly Newsletter
Join the newsletter to receive the latest updates in your inbox.