🗞 The power of vulnerability in UX Research

Hi there! 👋 Thanks for stopping by. USERWEEKLY is your weekly email to understand what is happening in User Research. It's the best way to keep up on trends, methodologies and insights in UX Research. It is written by me, Jan Ahrend. Each week I capture the pulse of our community and answer a simple question: What mattered in User Research this week?
😌 Humans of User Research with Prabhjeet Kaur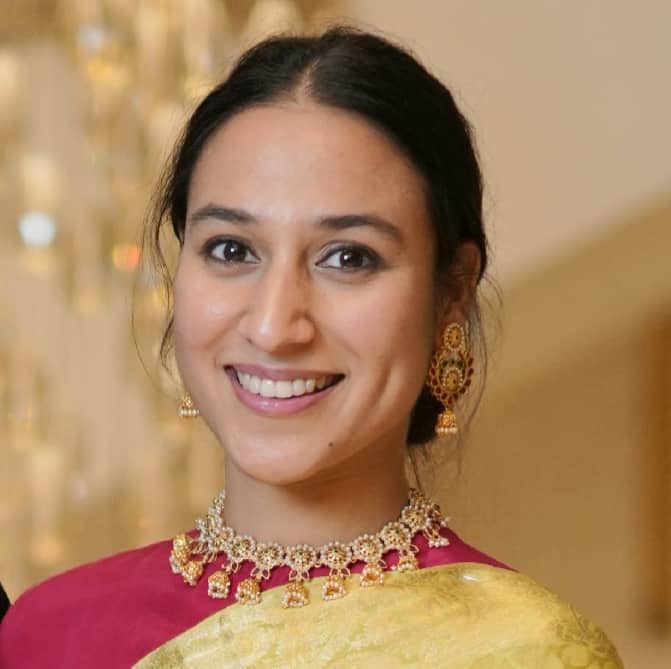 Hi  Prabhjeet, tell us a little about yourself.
Hi there, I'm Prabhjeet Kaur. I was born in India, but Lagos, Nigeria quickly became my second home for nearly two decades. Being exposed to a fusion of cultures, diversity and traditions has helped me in shaping my perspective today. An electronics engineer by education and researcher by chance, I believe in the saying 'everything happens for a reason, and it's always for the best". I'm currently living in the UAE, working as a senior product researcher at talabat (delivery hero), the region's leading online food delivery and q-commerce platform.
What's one thing you wish you realized earlier in your research career?
As you move up in your research career, doing core research projects will take up only 20-30% of your job. The remaining 70% will consist of skills you want to continuously identify and grow like - leadership skills, power of conviction, having a point of view, systems thinking, collaboration, adaptability, communication & storytelling. It's important to recognize these critical skills to have greater research impact and outcomes.
If you were a superhero, what UX Research power would you have and how would you use it?
As researchers, empathy is a must have but I'd like to focus on the power of creativity (embracing a creative mindset).
Not only as researchers, but as human beings, we need to embrace this superpower to unlock the courage to fail and view failures as learning. It allows us to welcome change, break traditional barriers, take risks, be curious, ask the right questions and reignite the lost power of imagination (that we have as children but often lose on our way to adulthood). Now is the time to really hone in on this mega superpower and train that creative muscle.
"Creativity is seeing what everyone else has seen and thinking what no one else has thought." - Albert Einstein
How can people learn more about you and your work?
I am one of the 3 co-founders of a community called 'All things Research' in Dubai, UAE. Whether you want to learn from other research practitioners, inspire them with your stories, overcome challenges together, and be okay being vulnerable - this is the place to be. You can check out our LinkedIn page: All Things Research. Also shout out to my fellow co-founders and amazing researchers Ozlem Kulaat & Nagla Ghaith.
Thank you, Prabhjeet!
Subscribe to stay up to date on User Research news and trends.
---
Spotlight > Articles > Video > Audio
📚 Articles of the Week.
Choosing the prime time to blast your surveys: a guide for UX researchers
Timing is crucial in maximizing survey response rates and gathering accurate insights. Consider survey goals, audience demographics, and survey length to determine the ideal time for distribution. Experiment, analyze response rates, and leverage Google Analytics insights to continuously optimize survey timing for maximum engagement. arina ilmalhaq 07/17
Instead of democritization, try putting some research "on rails"
Putting research "on rails" means enabling stakeholders to conduct exposure hours with users while maintaining some level of quality control. By providing worksheets and guidance, UX researchers can empower designers and product managers to run their tests, listen to users, and make the user experience better, resulting in more effective insights and decision-making. Ki Aguero 07/18
The trap in UX research
The Trap in UX Research highlights the tendency of researchers to prioritize finding solutions over understanding problems. By interpreting user solutions as problem statements, leveraging existing screens and processes for insights, and using prototypes to uncover new problems, researchers can enhance their understanding of the user experience. Chris Shiqin 07/14
The power of vulnerability in UX research
Embracing vulnerability in UX research establishes trust and encourages participants to provide authentic feedback. Researchers can achieve this by fostering informality, sharing personal challenges, and celebrating the participants' value, leading to increased data validity and deeper connections. Leslie Scott 07/14
How to create a rapid research program to support insights at scale
Accelerate your organization's growth and innovation with the power of Rapid Research. From inception to implementation, here is the step-by-step roadmap on how to build the program from scratch and uncover the untapped ROI opportunities waiting to propel your initiatives to new heights. Devin Harold 07/12
How do incentives impact bias in UX research?
Incentives in UX research can boost participant engagement, but they can also introduce bias. Different types of incentives may appeal to specific demographics, potentially skewing the results. To ensure more accurate and representative findings, researchers should strategically select incentives and communicate the value of participants' input beyond the rewards offered. Jack Wolstenholm 07/13
5 questions to supercharge your ideation and co-creation
Don't settle for open-ends in your research designs. Adding closed-ends can improve data quality and promote the ease and efficiency of your co-creation and ideation research. Colleen Martinez and Emma Davis Pakrasi 07/13
Strategic UX research is the next big thing
Strategic UX Research is the game-changer organizations need to connect their long-term direction with users' needs and experiences. By focusing on deep hanging-out sessions and attaining a profound understanding of users, it enables executives to make informed decisions that lead to market leadership and better user experiences. Jared M. Spool 07/07
Universal design in UX research
Universal Design in UX Research emphasizes the importance of self-awareness and inclusivity to improve the research process. By understanding our own abilities, biases, and limitations, we can better understand diverse users and create more meaningful and inclusive research insights. Vikash Konathala Naga Sai 07/16
Subscribe to stay up to date on User Research news and trends.
---
Spotlight > Articles > Video > Audio
🎥 Video of the Week.
Using quotes to share UX research: 3 tips
User quotes can be powerful and persuasive when sharing UX research insights, but most quotes need a little attention first. YouTube 07/12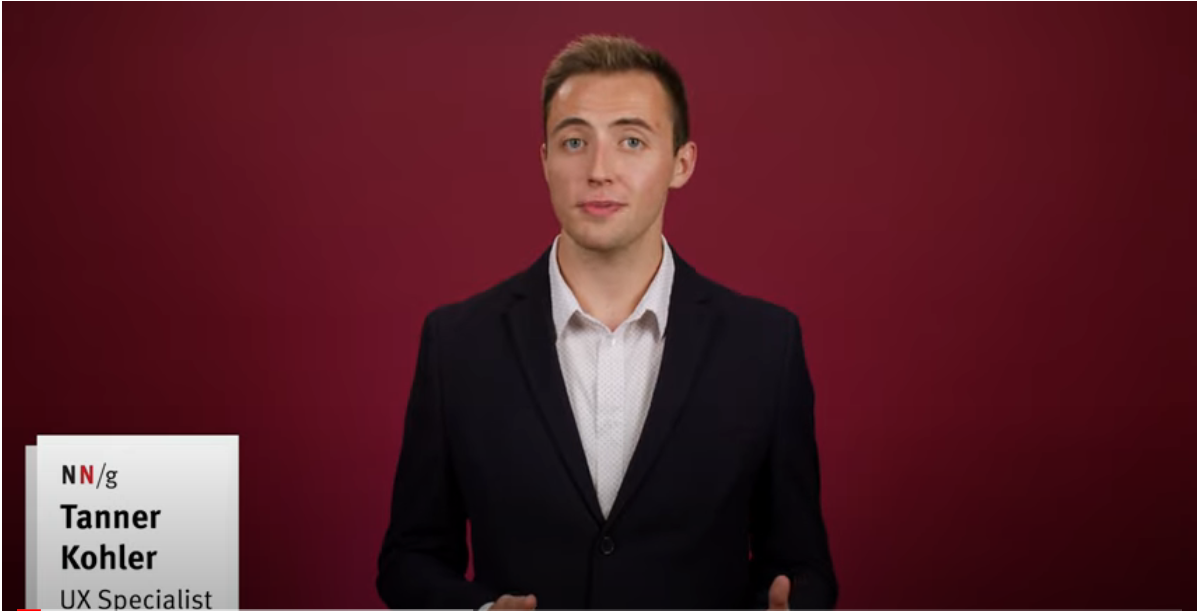 ---
Spotlight > Articles > Video > Audio
🔉 Audio of the Week.
How to recession proof your UX research career
Sarah Doody coaches UX and other tech professionals every day about what they need to do to take the next step in their careers. In this season's first episode of Insights Unlocked, UserTesting's CEO Andy MacMillan chats with Sarah about navigating your UX career over the next 1 to 2 years. Spotify Apple 07/17

Happy Researching,
🗞 Jan
User Weekly Newsletter
Join the newsletter to receive the latest updates in your inbox.