🗞 X-Functional UX Research Partnerships
Hi there! 👋 Thanks for stopping by. USERWEEKLY is your weekly email to understand what is happening in User Research. It's the best way to keep up on trends, methodologies and insights in UX Research. It is written by me, Jan Ahrend. Each week I capture the pulse of our community and answer a simple question: What mattered in User Research this week?
😌 Humans of User Research with Dave Tang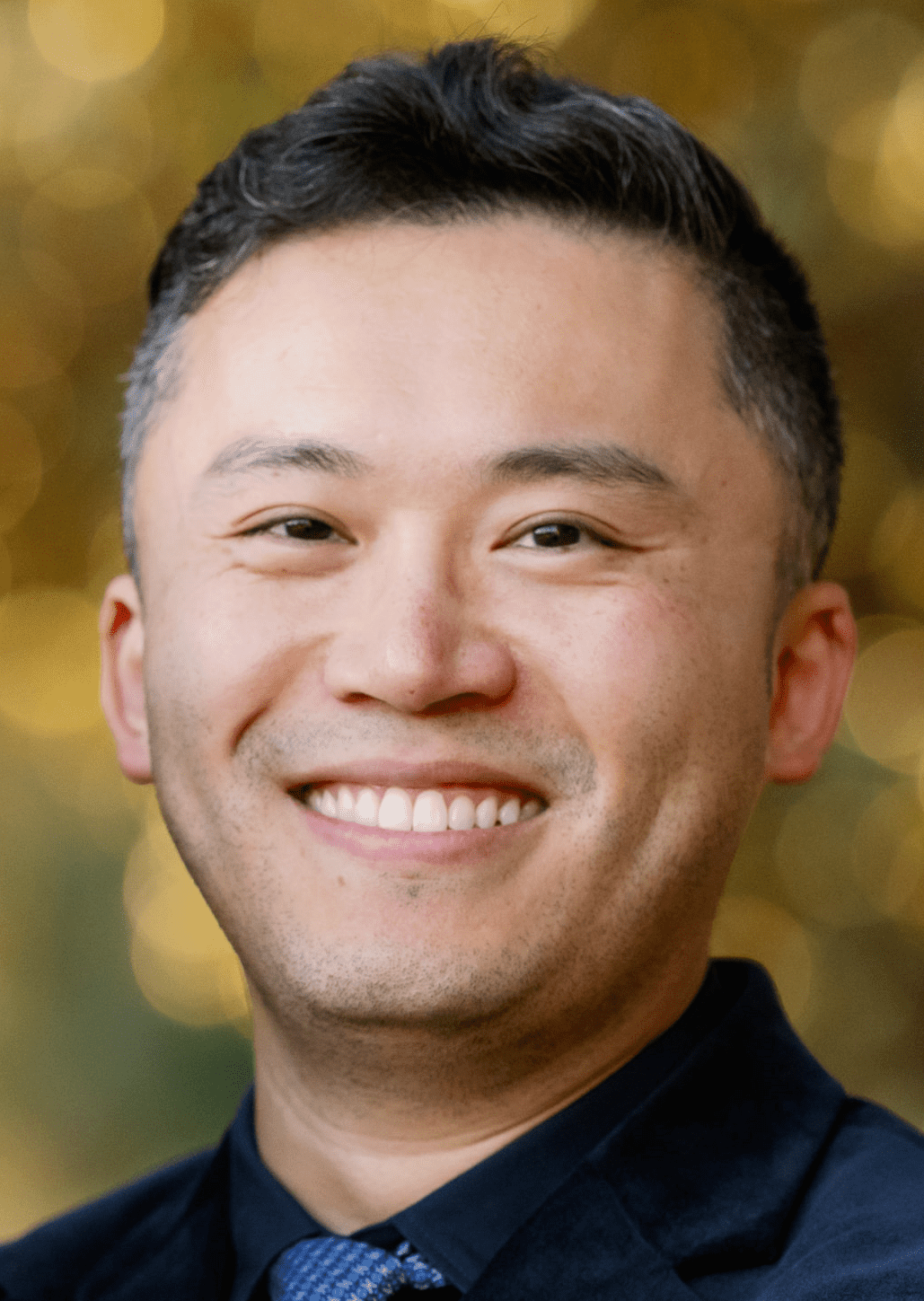 Hey Dave Tang, tell us a little about yourself.
Hi, I'm Dave! I'm a design researcher at Capital One. My job is to help design teams create groundbreaking customer experiences by connecting customer insights and business opportunities. I jumped into my first UXR role fresh out of a Social Psychology PhD program, and in the past 7-8 years or so I've worked in technology, government and private consulting, and of course finance where I am now. I live in Virginia with my wife and 1-year old daughter. Being a new parent takes up a lot of my attention, but I've also begun writing and dabbling with content creation more regularly.
From your experience, what is one of the biggest challenges user research(ers) face today?
Research is a practice that is late to the corporate table. What that means is that unless you're at a bigger company that recognizes the value of research and allocates resources accordingly, a big part of your job is going to be making the case that you should be there at all. The newness also leads to an odd phenomenon, in that people assume anyone can do it. No one ever assumes they can code an app or design a user interface without knowledge and practice, but lots of people think it would be easy to write a survey or conduct an interview. Even at companies where research is well-staffed, well-funded, and integrated into the fabric of how the business operates, at the individual level there is still a lot of mystery and misunderstanding about what research does and how it works. That, added to the perception of researchers as helpers and facilitators versus critical contributors, means research is occasionally ignored.
What does your family think of your work?
My Chinese parents (who are both chemists) were supportive of me studying psychology in graduate school, but they were extremely worried about my career prospects. Psychology wasn't big in China at the time, and I think their biggest worry was that I would spend a lot of my time around people with mental disorders even though I wasn't in a clinical program. I think the first time it clicked that I was more scientist than clinician was when I showed them a presentation I made, and they said "Oh, we know hypothesis testing!" Still, they were pleasantly bewildered when I left for Google after my PhD, and it took a bit more time to explain UX to them. I have yet to successfully communicate to my extended, non-English speaking family anything further than the fact that I somehow use psychology to help businesses do business.
How can people learn more about you and your work?
I'm just getting fired up creating content, and I have a few things in the works. You can follow my various projects on my website. Aside from my Medium blog, I recently started a YouTube channel where I plan to post about UX, science, and technology, and I'm ramping up on Linkedin. Still new to Twitter, but you can find me there too, mostly posting about how how the grass might actually be greener outside of the university, and how to get here if you have a PhD and are feeling lost.
Thank you, Dave!
Subscribe to stay up to date on User Research news and trends.
---
Spotlight > Articles > Video > Audio
🎉 Highlights.
How the best Researchers leverage cross-functional partnerships to drive research impact
Lauren shares a map of cross-functional partners, why the relationship matters and what the goal of the collaboration can be. Educational materials, templates and tools that can be easily understood by researchers and non-researchers can help to build stronger cross-functional relationships. The formation of discipline groups can further help. Lauren Gibson 02/28
A comparison of SUS, UMUX-LITE, and UEQ-S
A research paper investigating the three common UX questionnaires, SUS, UMUX-LITE, and UEQ-S, used to evaluate four common products in an online study of 435 participants: Netflix®, PowerPoint® (PPT), Zoom®, and BigBlueButton™ (BBB). In this way, the measured scale scores of the questionnaires could be compared for these products. Martin Schrepp, Jessica Kollmorgen & Jörg Thomaschewski 02/28
What we can learn today from 20 years of the CUE studies
The CUE studies focused on researching user experience research itself. How meta!. Molly Malsam 02/28
⚙️ Research Ops
6 Signs your UX team is overstretched
This article discusses how to identify if your UX team is overworked with six signs to watch out for. It also suggests that in addition to hiring more UX staff, businesses need to establish effective communication and collaboration between UX, design, development, and other business units. Mark Sherrod 02/22
When it comes to research ops, sometimes you have to get scrappy
Janelle discusses the importance of research operations and how to promote them to non-research stakeholders. She shares her experience of working with customer success managers and product leadership to access existing customers and working closely with PMs to secure a budget for recruiting users. Janelle Ward 02/28
📚 Refreshers
Costly UX research mistakes to avoid
Eight common mistakes that can lead to ineffective design research, such as having unclear research goals, asking leading questions, and not observing the research. The article emphasizes the importance of creating well-defined questions, seeking feedback instead of validation, listening to participants, and selecting representative participants. Raika Sarkett 02/22
10 tips to help you excel in your UXR interview challenges
The article provides 10 tips to excel in UX research interview challenges, including defining research objectives, considering available resources, selecting appropriate participants, and prioritizing both stakeholders' and users' needs and perspectives. 02/22
Subscribe to stay up to date on User Research news and trends.
---
Spotlight > Articles > Video > Audio
🎥 Videos of the Week.
Democratization by researcher, not of research presented by Zoë Glas (Google)
The strongest indicator of the maturity of a UX Research team is its fear, or lack thereof, of democratization. When research lacks a clear, established role and value within an organization, the fear of democratization is high: junior researchers worry about their jobs, while senior researchers struggle to differentiate themselves from democratized work and sustain impact. YouTube 02/25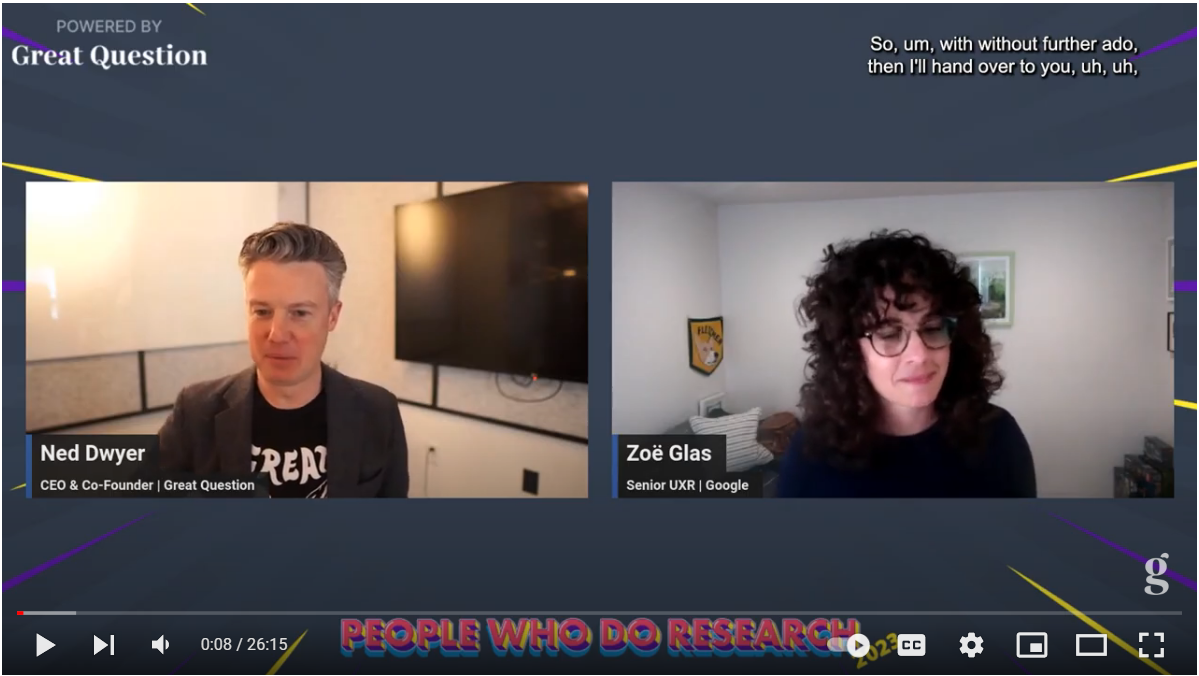 UX research efficiency, featuring Eve Cuthbertson from Loblaw Digital
Join PlaybookUX and special guest Eve Cuthbertson, Senior Design Researcher at Loblaw Digital, as they discuss ways to increase the efficiency of research when building a plan, crafting meaningful questions, and ways to analyze the results, all while saving time!. YouTube 02/26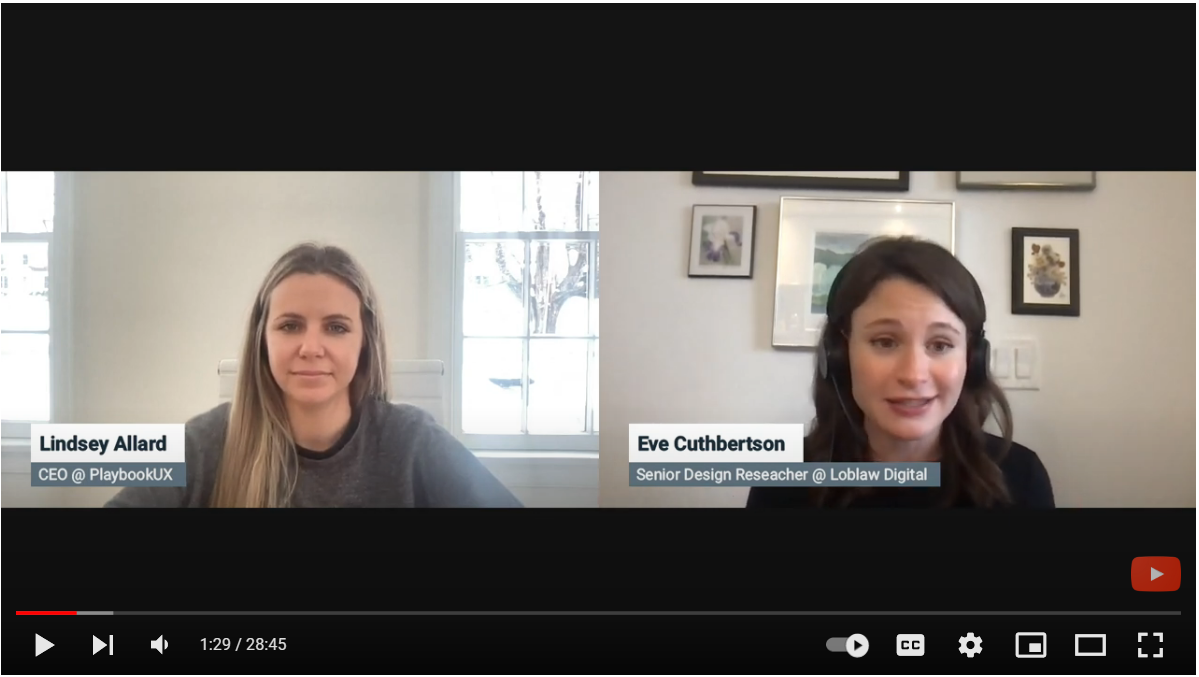 ---
Spotlight > Articles > Video > Audio
🔉 Audio of the Week.
Switching subjects: from teacher to UX researcher
Seth Coelen interviews Jason Garrison, Qualitative UX Researcher at AnswerLab. Jason shares his UX journey and path from internship to full-time UX Researcher. He offers insights into what led him to his current role, including strategies on portfolio development, networking, interviewing, and how to accept feedback from your manager or team once you land the job you want. Spotify Apple 02/27

Happy Researching,
🗞 Jan
PS: I am launching a podcast! The User Weekly podcast will be a bi-weekly companion to the newsletter, featuring discussions on my favorite three articles from the newsletter in 10-15 minute episodes. Follow the podcast on Spotify, Apple Podcasts or Google Podcasts.
User Weekly Newsletter
Join the newsletter to receive the latest updates in your inbox.