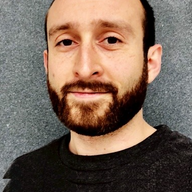 UX Research is challenging.
Staying up-to-date doesn't have to be.
USERWEEKLY is your weekly email to understand what is happening in UX research. It's the best way to keep up on trends, methods and insights across the industry. Each week I capture the pulse of our community and answer a simple question: What mattered in UX Research this week?
User Weekly is written by me, Jan Ahrend and I'd love for you to join!
How to make reports dull and predictable | Time to say NO to bad UXR hiring practices | Current state of UXR | Stakeholders questioning your methods? That's a good thing!
CHItaly '23 Proceedings | Caring for mental health in UX research | Why "strategic" research needs a redefinition | 12 Ways to create inclusive survey questions | The intersection of user needs & business context
On-the-ground insights | AI participants | Pricing research | Shaping product roadmaps | UX professionals' attitudes towards AI
User Weekly Newsletter
Join the newsletter to receive the latest updates in your inbox.