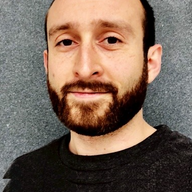 User Research is challenging.
User Research news doesn't have to be.
USERWEEKLY is your weekly email to understand what is happening in user research. It's the best way to keep up on trends, methods and insights across the industry. Each week I capture the pulse of our community and answer a simple question: What mattered in User Research this week?
User Weekly is written by me, Jan Ahrend.
Leave your email below to get the weekly update delivered to your inbox.
Troubles with stakeholders | Premeditated diversity in UXR | The last 15 seconds of an interview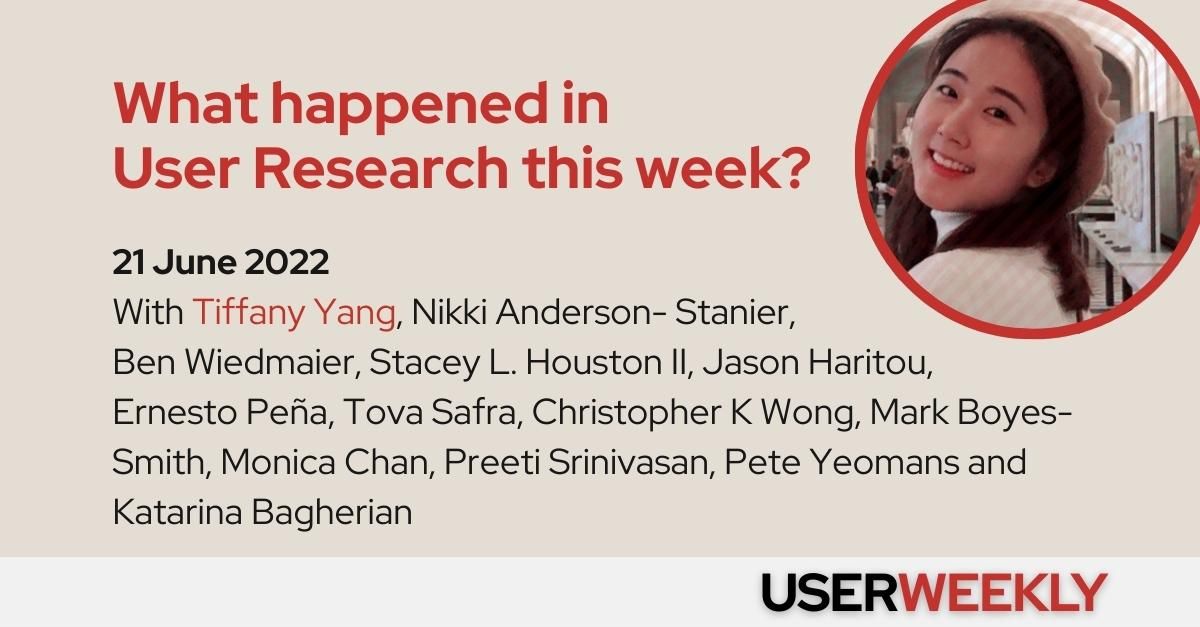 Using design sprints for user research | Mixed methods for feature prioritization | Triangulation in UX Research | 55 book recommendations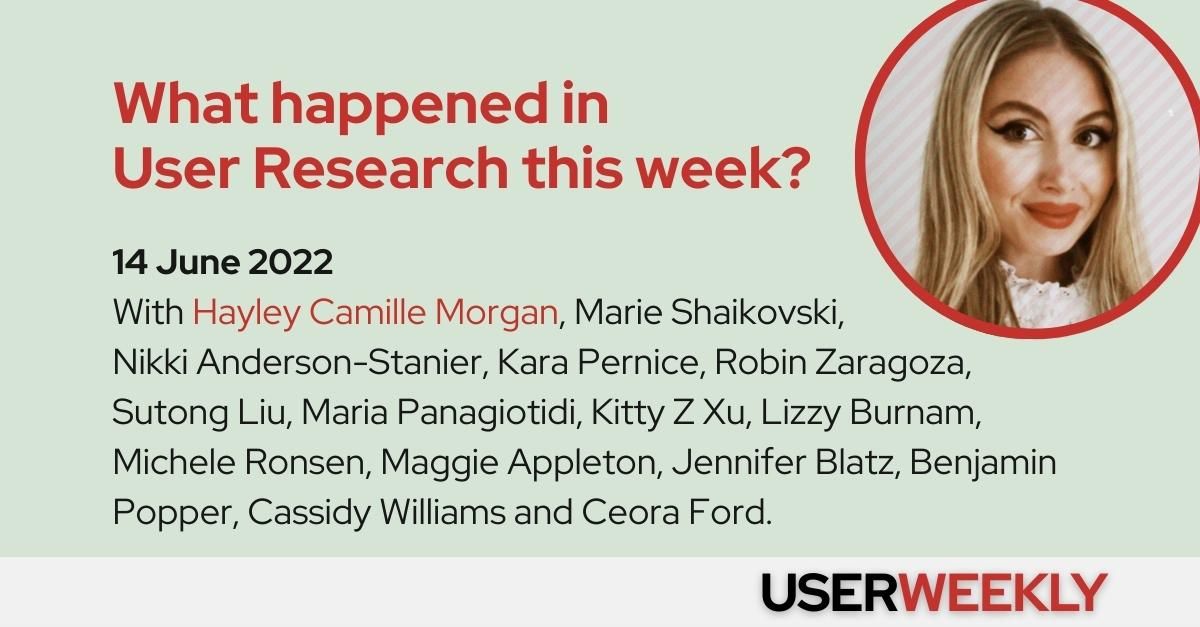 Qualitative humanities research is crucial to AI | Social impacts of algorithmic decision-making | Scale your research influence | Sharing research in design systems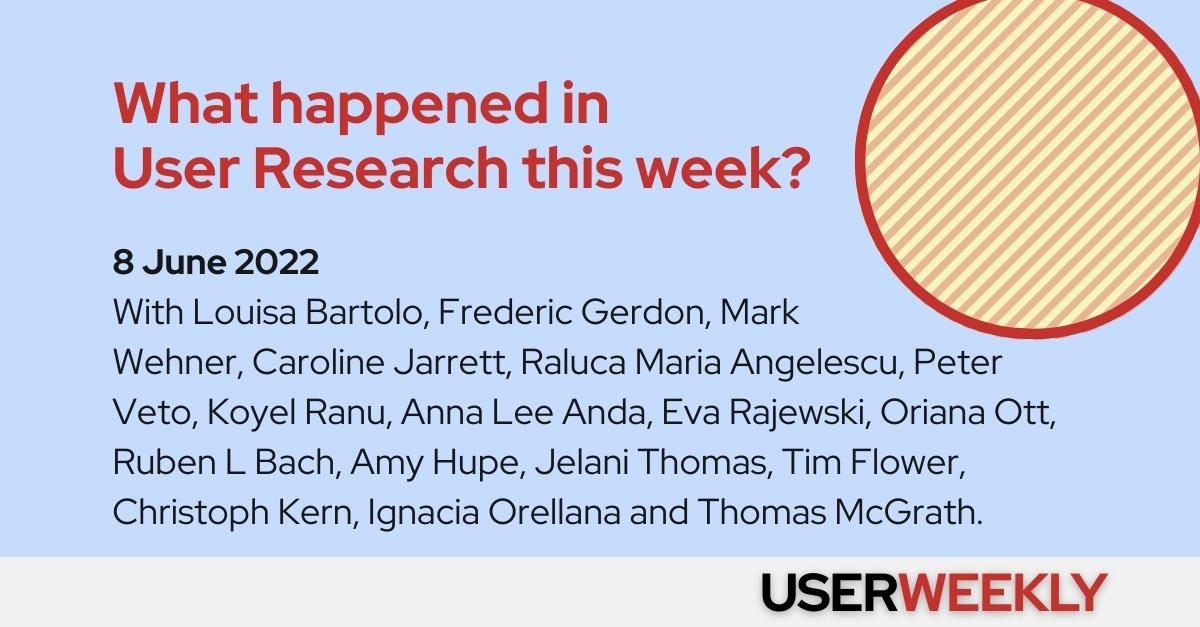 User Weekly Newsletter
Join the newsletter to receive the latest updates in your inbox.