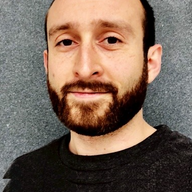 UX Research is challenging.
Staying up-to-date doesn't have to be.
USERWEEKLY is your weekly email to understand what is happening in UX research. It's the best way to keep up on trends, methods and insights across the industry. Each week I capture the pulse of our community and answer a simple question: What mattered in UX Research this week?
User Weekly is written by me, Jan Ahrend.
Leave your email below to get the weekly update delivered to your inbox.
Planting the seeds for a successful user research business | Value of inner intellectual thinking in UX Research | UX Research prioritisation: Avoiding low impact projects | If you don't know where to start research, start with PACT
Creating realistic research budgets | 7 Strategies for Research Impact | Interviewing Vulnerable Respondents | Templates for UXR & ReOps partnerships
A Guide to Research Registers | How the layoffs have impacted UX roles | Participatory Visioning Research | What does a UX research chief of staff do?
User Weekly Newsletter
Join the newsletter to receive the latest updates in your inbox.