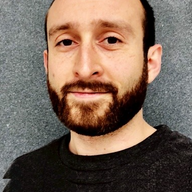 UX Research is challenging.
Staying up-to-date doesn't have to be.
USERWEEKLY is your weekly email to understand what is happening in UX research. It's the best way to keep up on trends, methods and insights across the industry. Each week I capture the pulse of our community and answer a simple question: What mattered in UX Research this week?
User Weekly is written by me, Jan Ahrend and I'd love for you to join!
Scaling User Research with the 8 Ps Framework | Re-framing Kano to prioritize AI-powered features | Running surveys at every design cycle stage
Approach research like a financial portfolio | Rolling UX research | GenAI adds tension to UXR | Rethinking personas | What UX research "maturity" looks like and how we get there
UXR for generational diversity | AI for UX: getting started | Setting up a user research operations function | UXR in Startups | Guaranteeing research impact
User Weekly Newsletter
Join the newsletter to receive the latest updates in your inbox.